Show User Social Media
Hide User Social Media
Joined

Sep 8, 2006
Messages

16,135
More Pendulum stuff to order!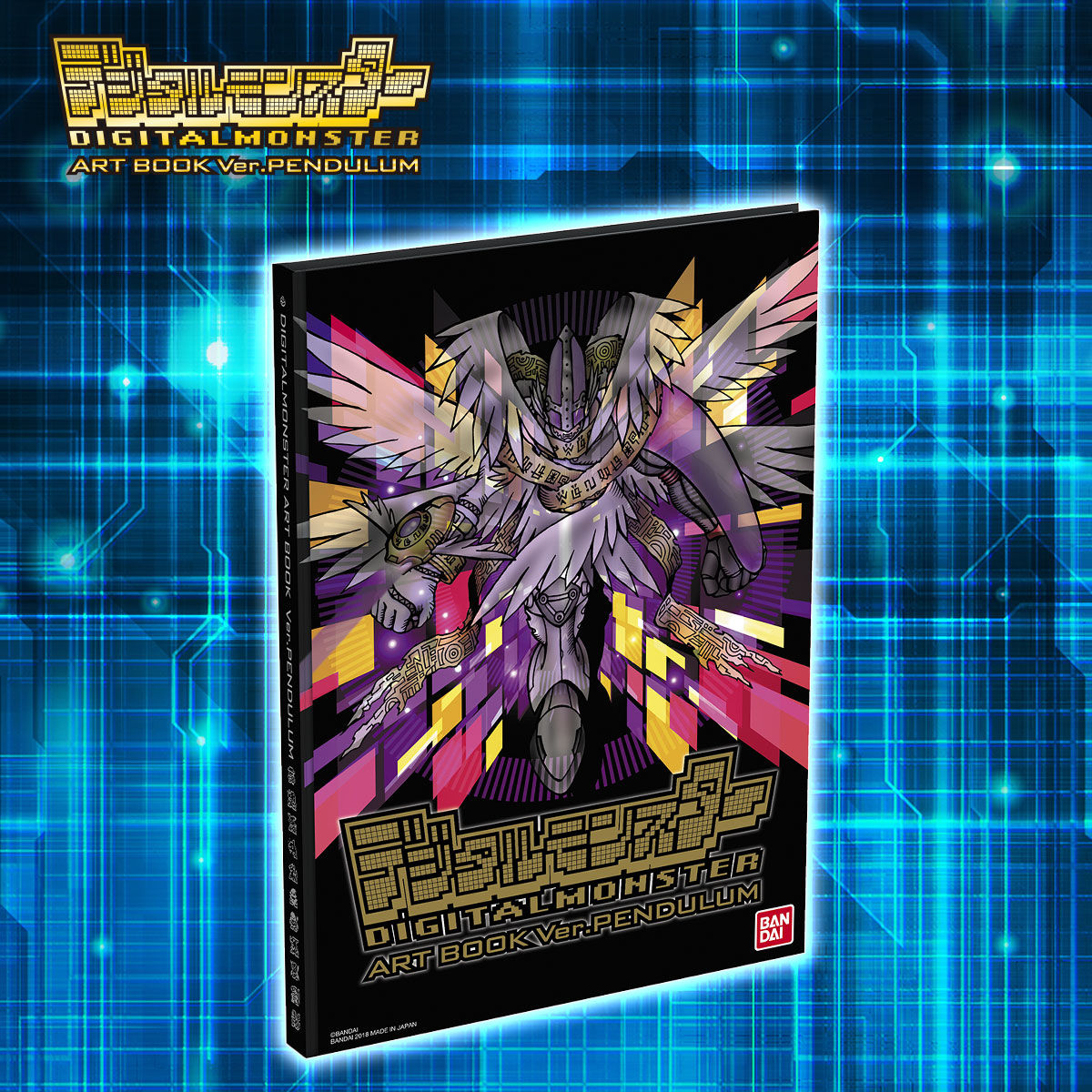 The 2nd Digimon V-Pet art book! Digital Monster Art Book Version Pendulum!
This book covers the various Pendulum V-Pets, along with various making of and extras, so there will be a decent amount of material, in fact, it will have more content than the previous art book.
The entire art book is being supervised by Kenji Watanabe.
They've put up samples and various teasers for those who are considering ordering it...
First up, the main Digimon art pages.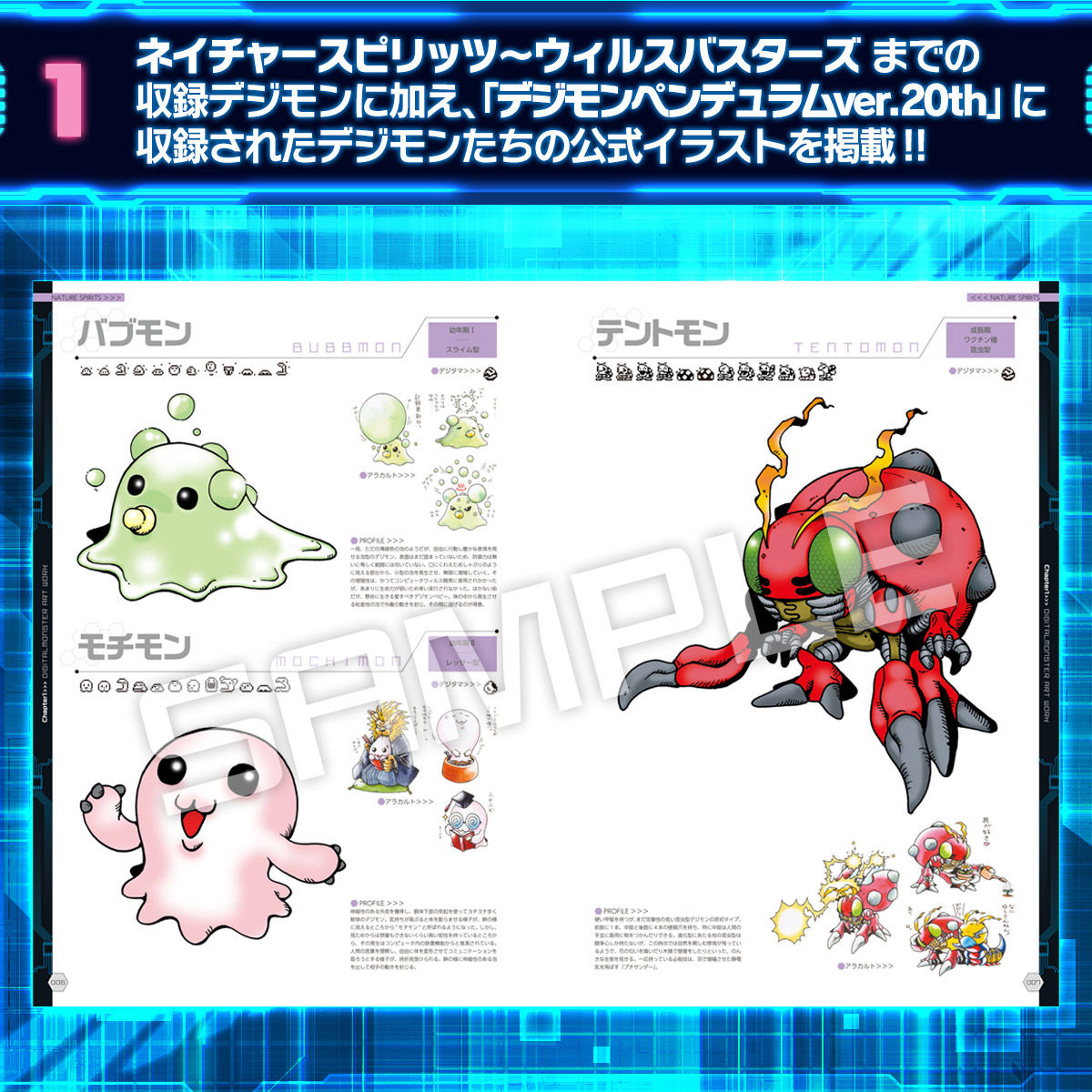 The overall setup appears roughly identical to the 20th Artbook from last year.
This book covers Nature Spirits thru Virus Busters, covering the entire original wave of Pendulums. The 20th Pendulums are also included. They mention that including the 20th Pendulums, there are illustrations of roughly 300 Digimon.
They mention that Digimon who appear in the first art book will not be included.
Then there is the samples and teasers for various other chunks of the book...
We get stuff from the Digimon Pendulum X series! The first appearance of the X-Antibody Digimon. They hope we enjoy the illustrations of these Digimon that appeared thru a method that different from normal evolution.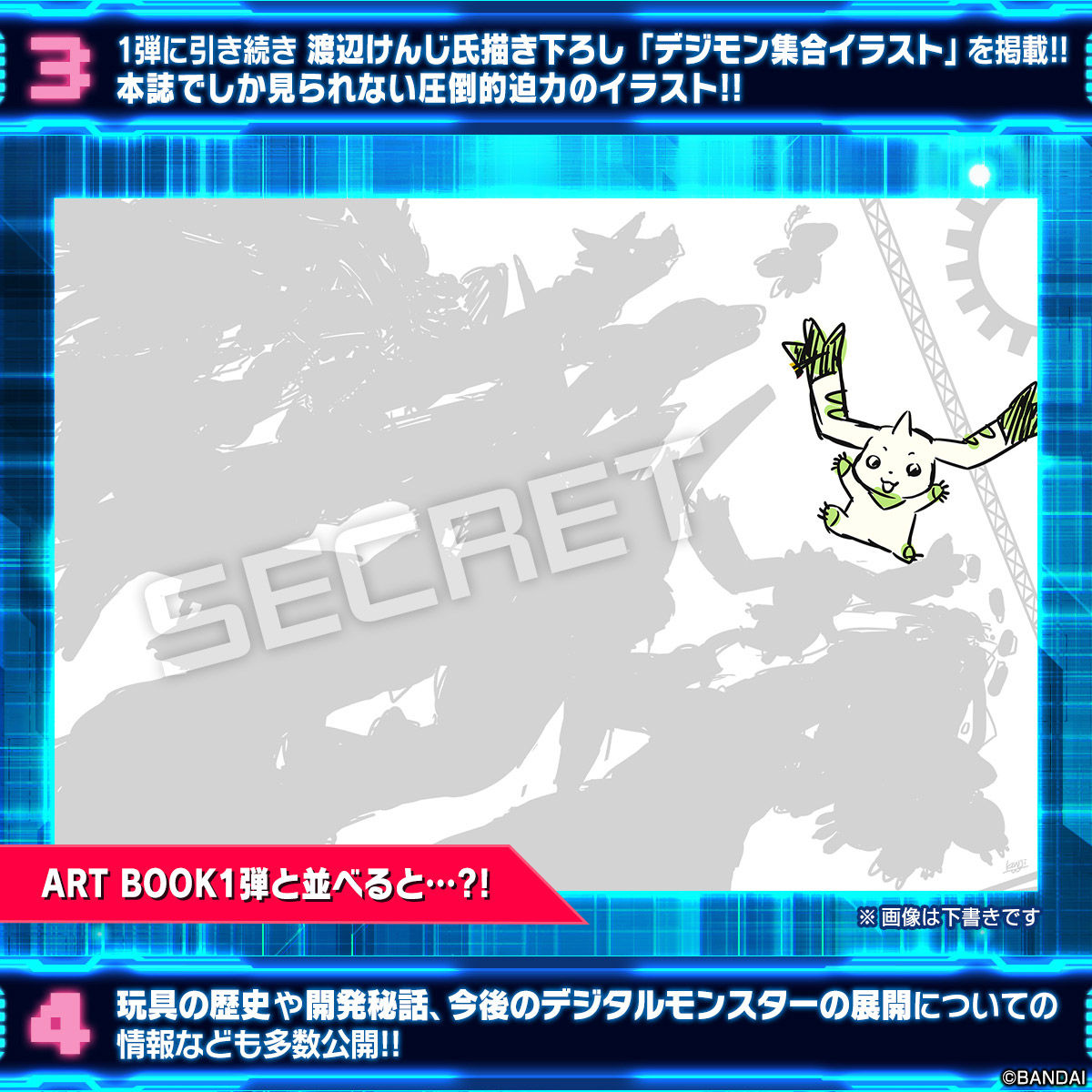 Another big celebration image by Kenji Watanabe for the book! We only get a small preview here, but a few other Digimon are recognizable... plus they tease that it can go side by side with the image from the first art book.
The last bullet point gets no image, but they tease a number of additional sections including: history of toys, shedding more light on the Folder Continent, development stories/secrets, and showing off information on the future development of Digimon.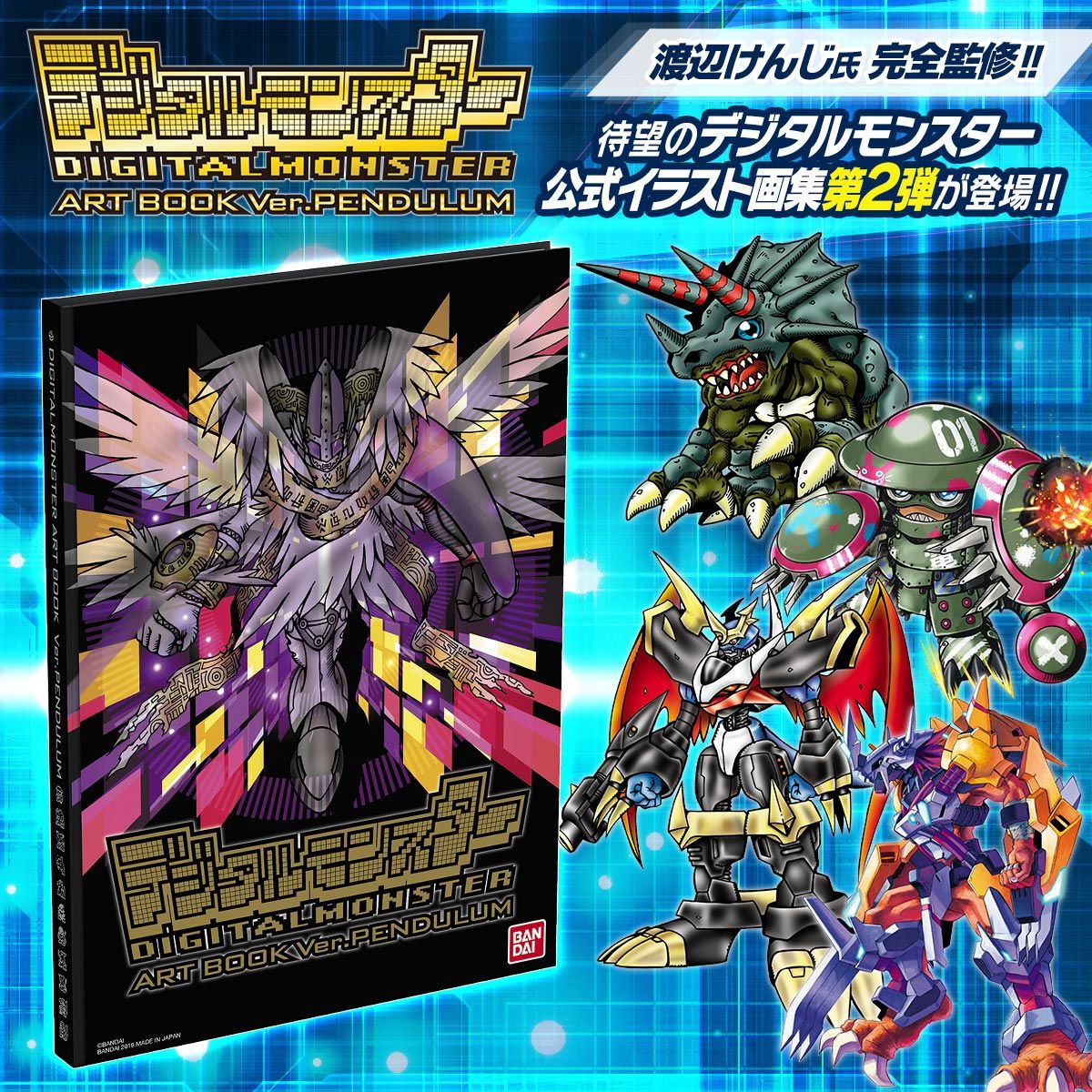 There will be 240 pages and the pages will be A4 size (8.27 x 11.69 inches.) The book will be hardcover with a reflective foil cover.
Pre-orders for the Pendulum art book are open
at Premium Bandai
. They will be open until August 23rd for 4,860 yen. It's scheduled to ship in November.
Of course, the 2nd wave of 20th Anniversary Pendulums is also being released.
You'll want to contact an intermediary to get these items sent to you. WtW is not affiliated with any, but here are a selection of intermediaries that have worked well for various WtWers and their friends in the past:
From Japan
Rider Proxy
Nippon-Yasan
The Bandai Premium store has also chosen to affiliate themselves/recommend a few potential shops to be used as intermediaries for non-Japanese buyers:
Buyee
From Japan
(this From Japan link shows various items that they waive commission fees for.)
Samurai Buyer
DEJapan
You'll want to provide your chosen intermediary with the link to the item. Just copy paste the link to the product pages for what you want and send them a message about it and they'll take care of it after they discuss pricing and their policies with you. The links embedded in the news article for the products are exactly what you'll need to send them.
Some of the intermediaries have a full storefront and may have the item listed, so you may want to check that first.
Update- MonMon Memo will have an introduction to the new art book next week, along with talking about the Legend Arms that came in the Version 20th.
On top of that, they've announced a contest to celebrate the new Pendulums and Art Book, although the prizes will only ship in Japan.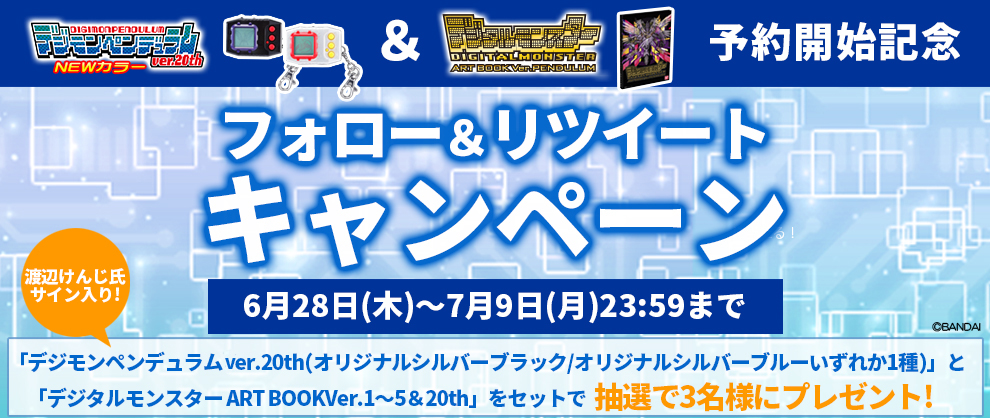 Step 1- Follow
the Bandai Digimon
account.
Step 2- Retweet
this tweet
.
Step 3- That's it. If you win they will DM you on Twitter.
The contest ends July 9th, and has 3 prizes.
Each winner will receive a Digimon Pendulum Silver Blue or Silver Black (random), plus the Digital Monster Version 1-5 & 20th Art Book, signed by Kenji Watanabe.
Giving the previous wave of products, which are now unavailable, is a pretty neat prize.