Show User Social Media
Hide User Social Media
Joined

Sep 8, 2006
Messages

14,150
From the Digimon Web Twitter we have a trailer for the upcoming DigiNavi!
The 6th full DigiNavi is on June 18th (just a week to go!) at 8pm in Japan. That's 4am Pacific, with
a time converter here
. (The trailer says 3am, but we think that is due to not account for the time change awhile ago, but check if you plan to watch.)
The new DigiNavi is formally called "DigiNavi- Digimon is Hot Again This Summer! Latest Information Special!"
It will once again be hosted by Yuki Iwai (a comedian, actor, writer, radio host, and manga/anime fan), who hosts Digimon Card Battle.
Also on hand, as expected, will be Chiaki Matsuzawa, host of various Digimon events including some DigiFes and DigiNavi events, and also cameoed in tri. will also be there to introduce content.
As they often are, comedy duo Cocolo will be there. That should give card game fans hope, as with 3 members of the Card Battle cast on hand, there's always good hope for some fun card game news.
Also announced as a guest is Producer Yosuke Kinoshita from Toei Animation. On top of producing Kizuna, the Memorial Shorts, and the later part of tri., he was the host of the first DigiNavi & DigiFes 2020 Online.
As for the trailer... it confirms it will have English subtitles once again!
And a preview of the content from the trailer...
The 4th Vital Bracelet short will premiere during it, plus there will be new information for the Vital Bracelet.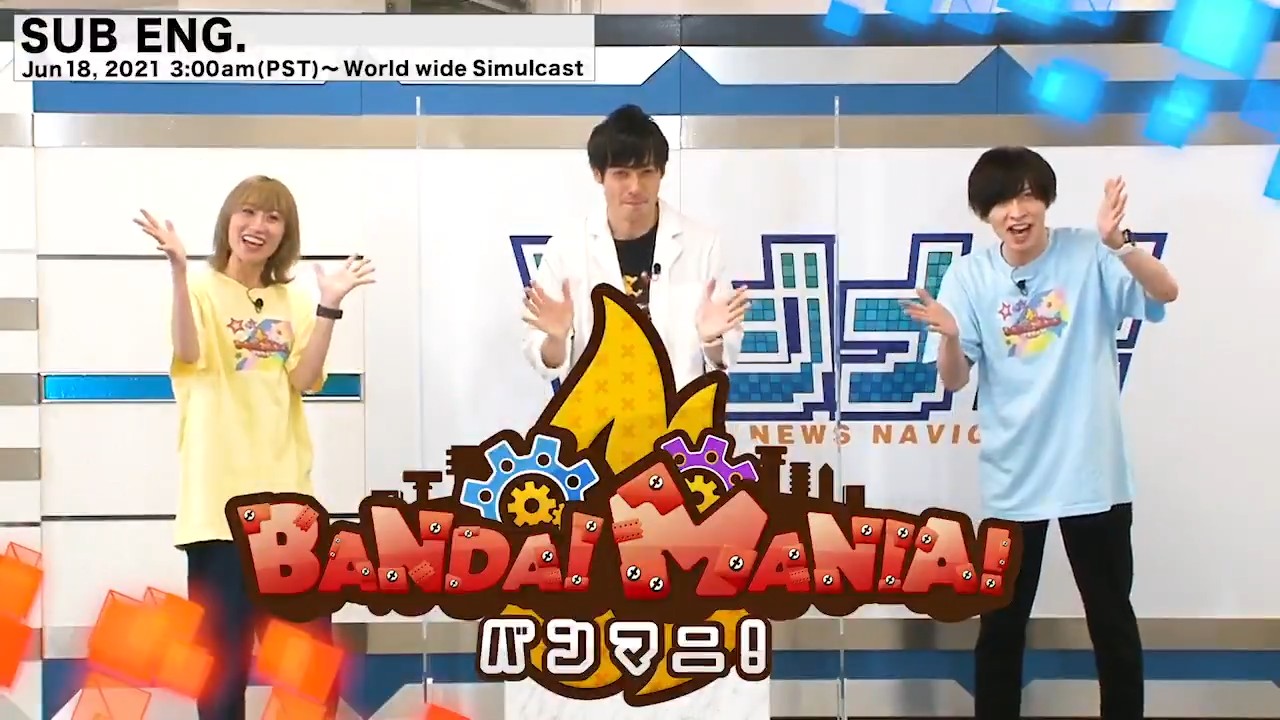 The Digimon Classroom crew will also be there.
And in the product section a few early previews!
A look at Figure-Rise Standard Amplified Dukemon, who will be released shortly after DigiNavi.
And what looks to be a re-release of the Wizarmon/Tailmon GEM Figure. This figure has been basically out of print for half a decade, so people who want it will be happy to get another change.
Various other products will also be featured.
Yuki Iwai and his love of plushies.
Plus we will get another western release corner section.
Digimon ReArise will get a small section.
And as expected, Digimon Card Game Booster EX-01 Classic Collection will feature, and from the trailer we can see 3 cards we haven't previously seen: Angewomon, VenomVamdemon, and WarGreymon.
Announced locations for the stream are: (many of these link to general accounts, not standby pages for the stream.)
Bandai Youtube
Bandai Line
Digimon Web on Twitter
Niconico
Most of those are links to generic accounts or sites at the moment, as no stream standby pages are available yet.
The DigiNavi page on Digimon Web
has been updated to a standby page for the new stream.
Previous DigiNavi news can be found
here
.