Show User Social Media
Hide User Social Media
Joined

Sep 8, 2006
Messages

16,666
Almost time!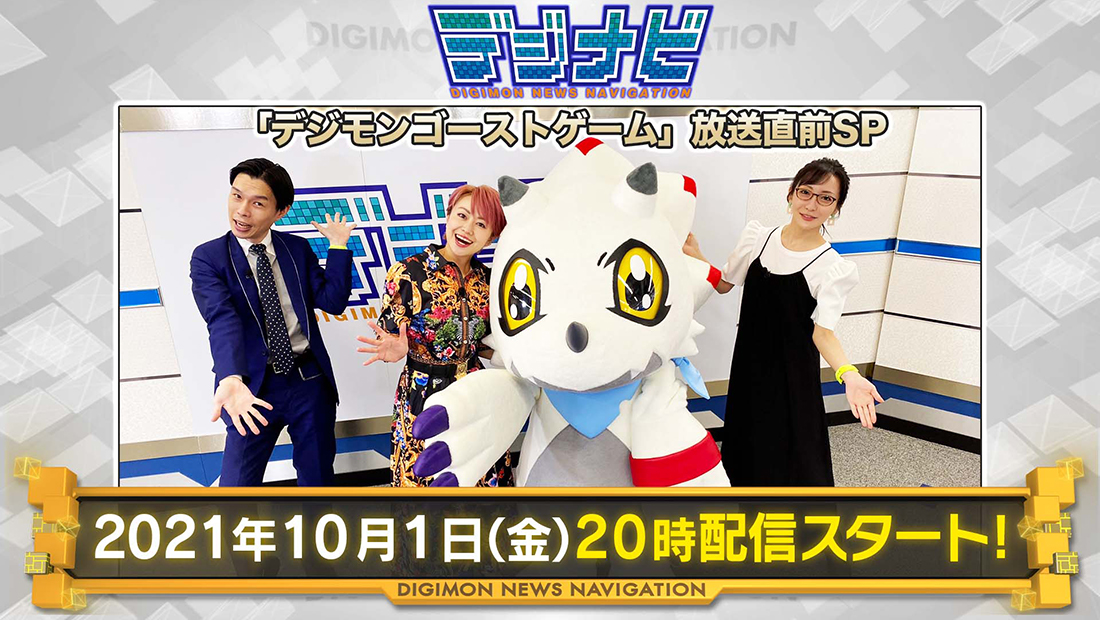 Digimon News Navigation begins in roughly 30 minutes from the time of this post.
This DigiNavi is subtitled the "DigiNavi- Ghost Game, Just Before the Broadcast Special!"
This new DigiNavi will feature various information related to Digimon Ghost Game, the new anime that premieres tomorrow. It will also have a new Vital Bracelet short, along with various product updates and more.
The livestream will be on
Youtube
(with optional/soft English subtitles),
niconico
, and
Line Live
if you want to watch. It will also be streamed
via the Digimon Web Twitter
. The first portion will also be streamed via
the Digimon Ghost Game Line
.
It will once again be hosted by Yuki Iwai (a comedian, actor, writer, radio host, and manga/anime fan), who hosts Digimon Card Battle.
Also on hand, as expected, will be Chiaki Matsuzawa, host of various Digimon events including some DigiFes and DigiNavi events, and also cameoed in tri. will also be there to introduce content.
Mutsumi Tamura, Hiro in Ghost Game (and Koushiro in tri./Kizuna) will be on hand as a special guest, as you'd expect for a special right before Ghost Game starts.
As they often are, comedy duo Cocolo will be there. That should give card game fans hope, as with 3 members of the Card Battle cast on hand, there's always good hope for some fun card game news.
There will be pre-recorded appearances from series director Chioka Kimitoshi and Miyuki Sawashiro, the voice of Gammamon!
We'll update with details as we get them, with big announcements also getting their own threads.
Much of this stream will be informational, and subtitled in English, so we aren't sure how heavy we will go with various bits, and it's likely worth it to watch that content yourself.
Prior DigiNavi streams are still available, so if you aren't able to watch it when it goes up, it should be available to view later.
Stuff below here are updates from the stream. Various bits below will be cleaned up later.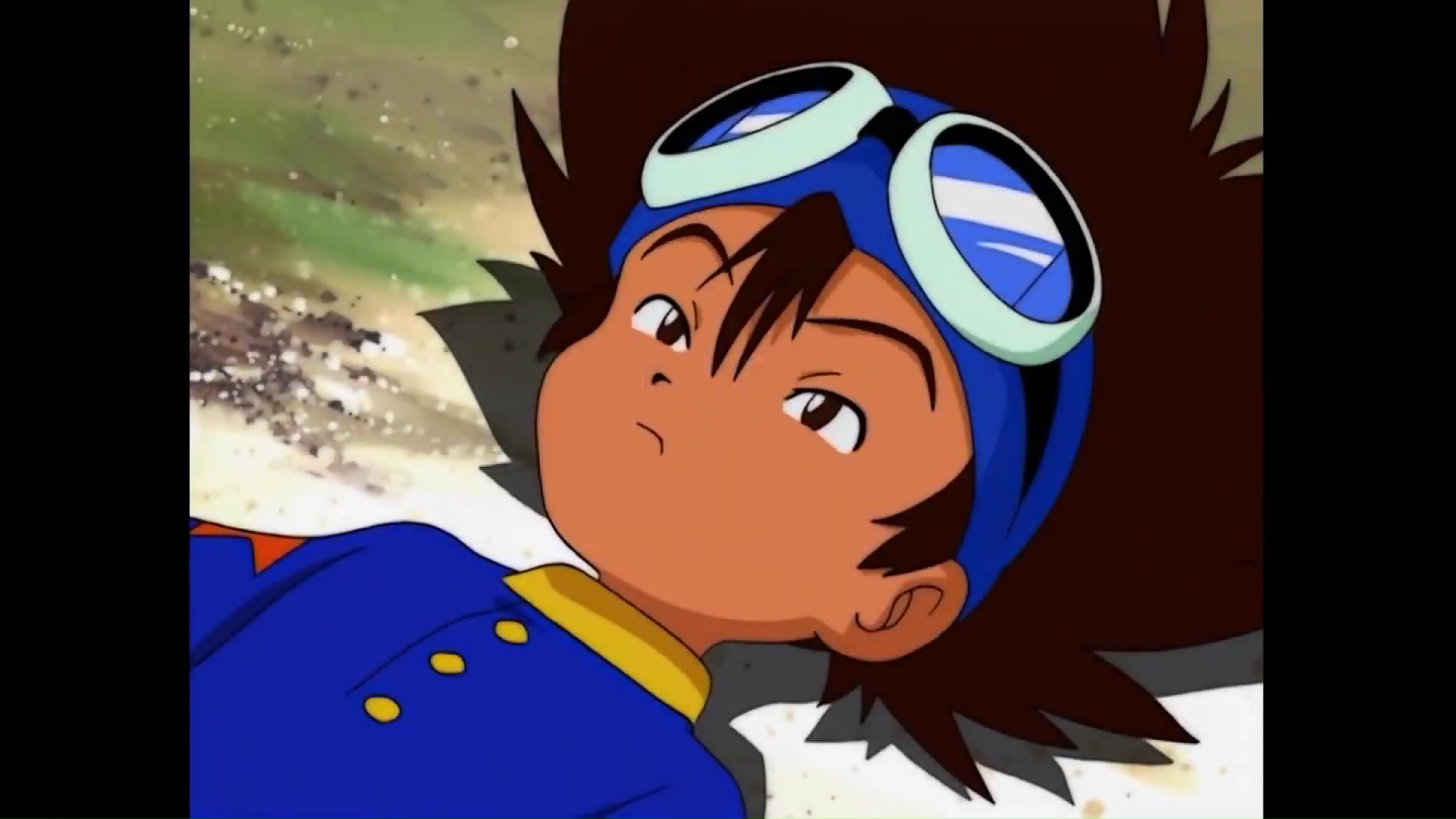 Starting off with the video teaser we got earlier showing off the various generations of Digimon TV Anime.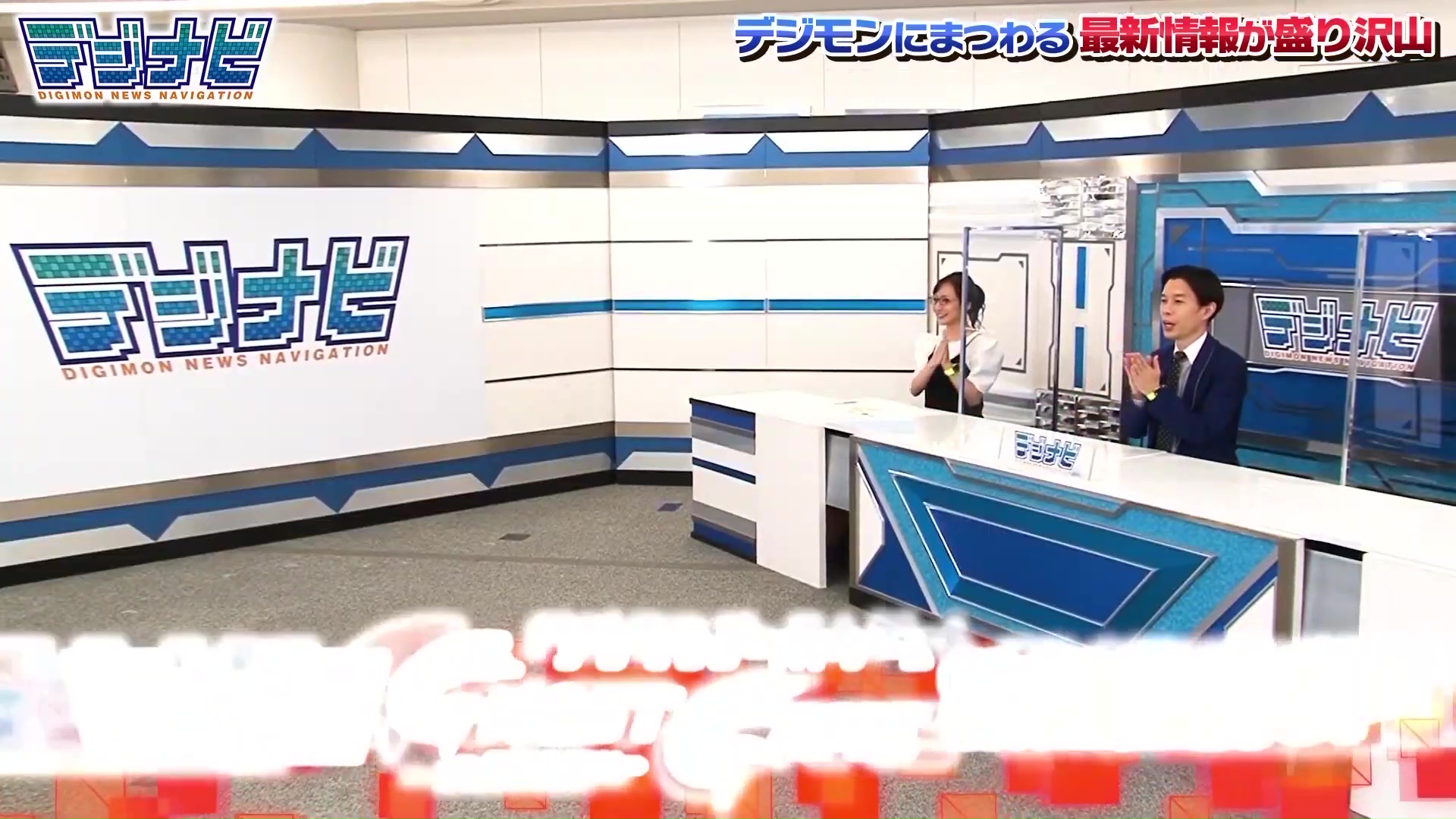 Our normal hosts are back.
The Ghost Game section starts with our guests dancing in. Gammamon is being dubbed over by his VA.
Introducing the characters, while Gammamon stands there and watches.
They reiterate a few times Gammamon loves chocolate, and will just bite stuff.
They're subbing her name Ruri for DigiNavi, which hopefully will carry to the show.
Talking about Kiyoshiro skipping grades, Jellymon pulling pranks on him.
I'm pretty sure my joke on the podcast about her being Nagataro might not be a joke...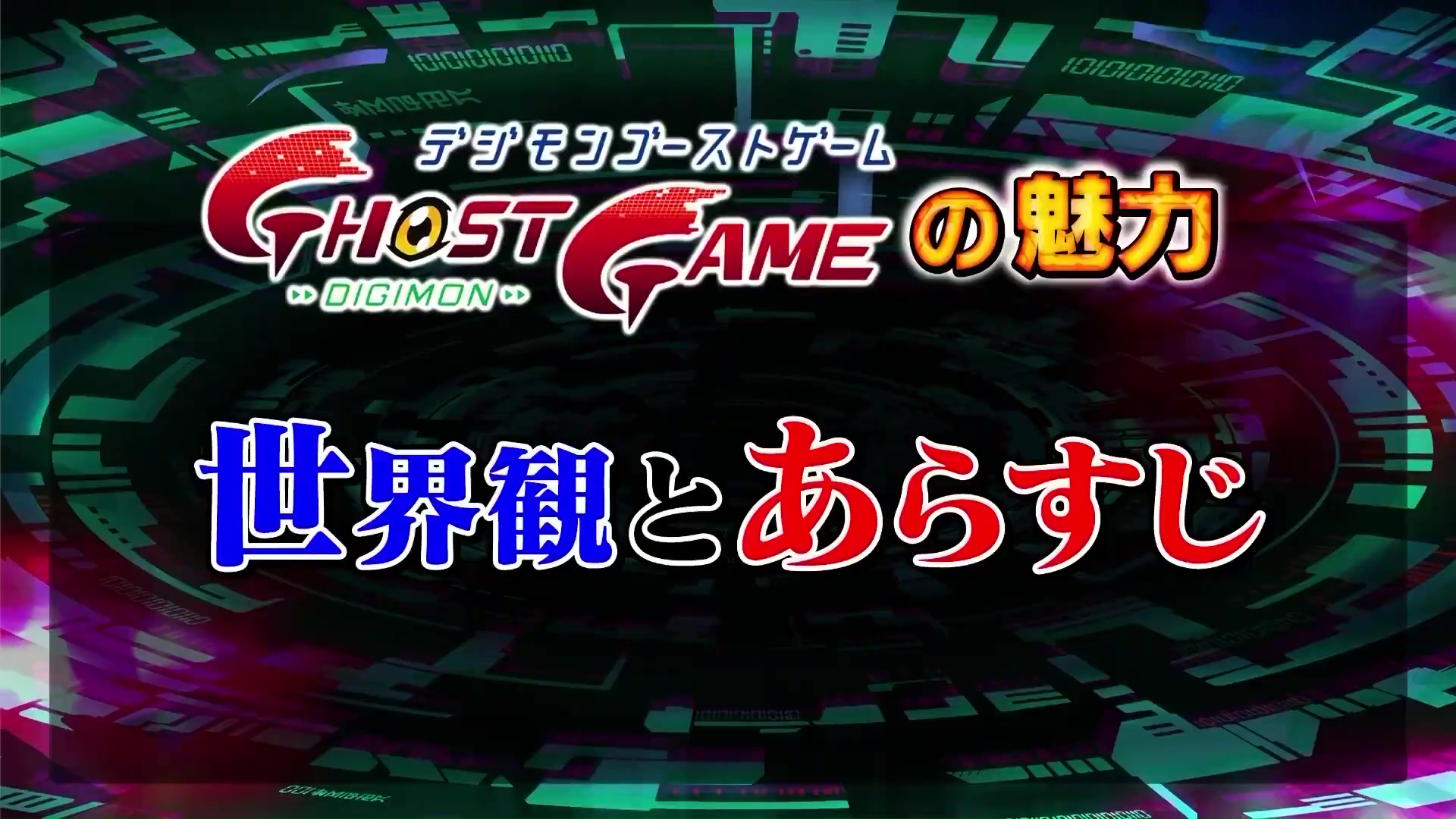 They're going over the basic plot details we've been told in the past.
A pre-recorded (all of DigiNavi is pre-recorded, but this was recorded separately) talk between the VAs for Hiro and Gammamon. They note this is actually the first time they have properly had a conversation.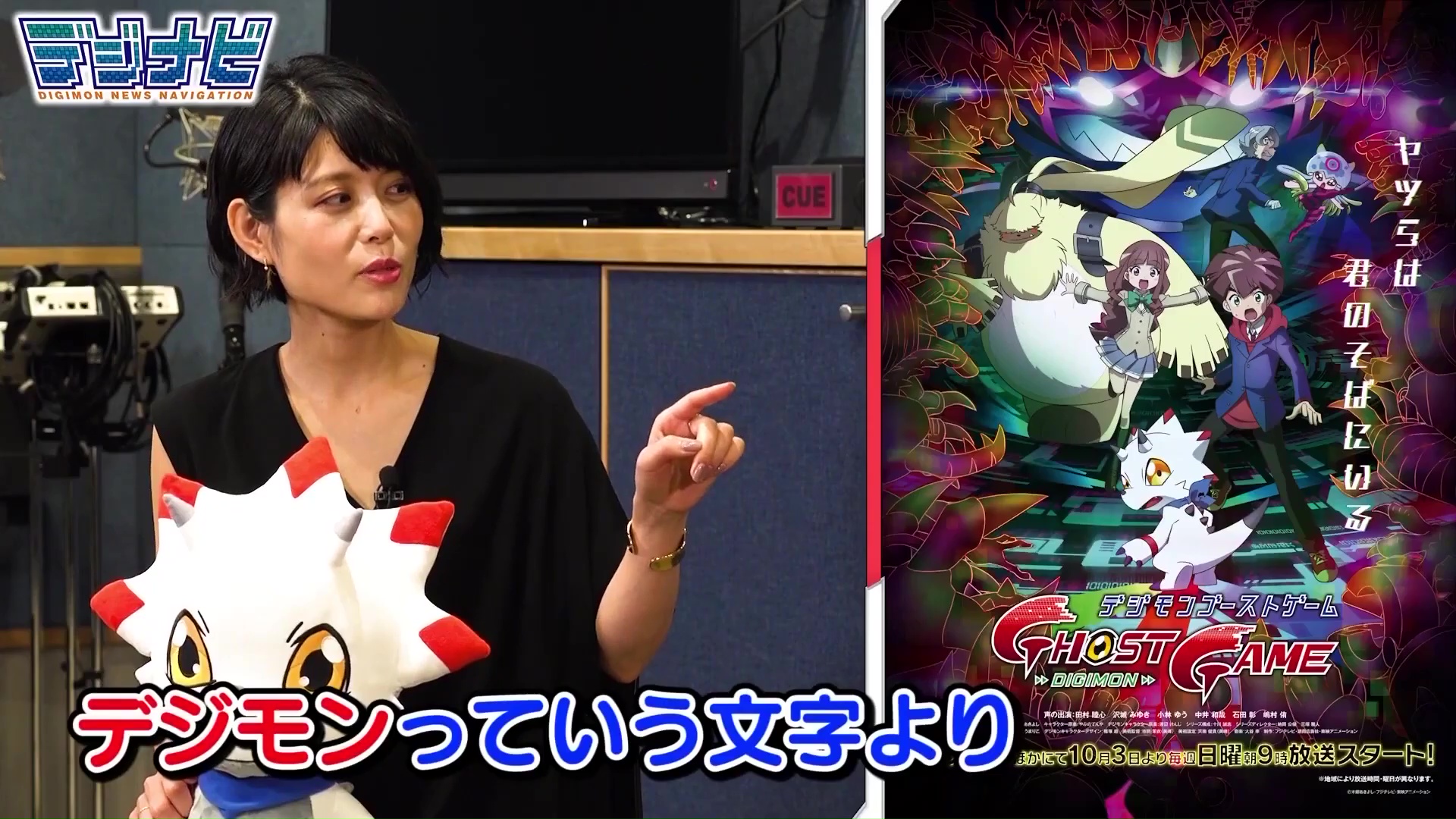 They muse on if the reason Digimon is smaller in the title is if it's to suggest it's scary, to put the 'Ghost' out in front.
Discussing Ruri being a Youtuber. They note that they are skipping ahead as they got sidetracked talking about their own childhoods.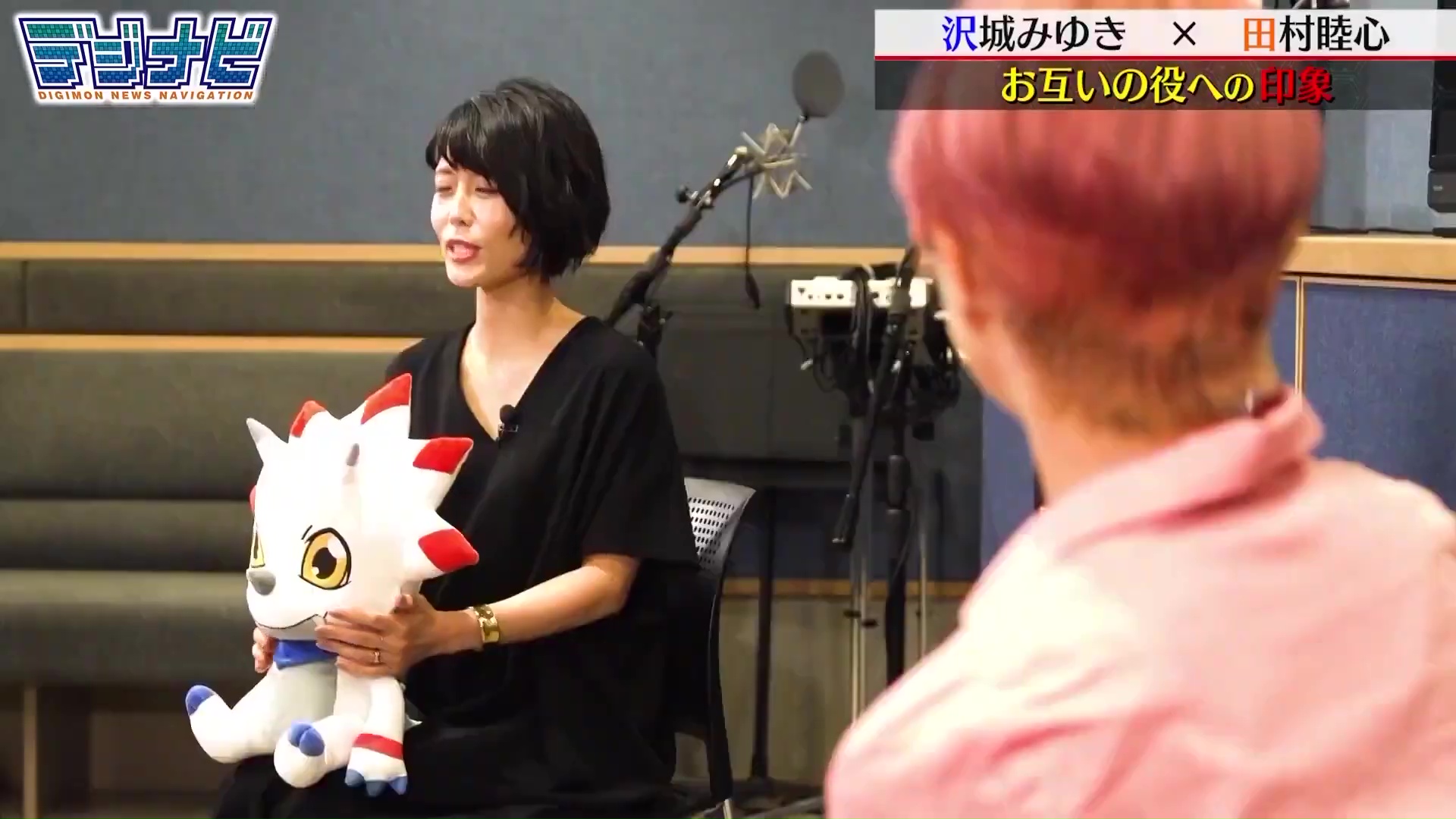 They both tried out for Gammamon it appears.
It was noted the one who didn't get the role didn't have a cute enough voice when they came up with a voice for him.
Voicing their introduction scene, and a battle from episode 1.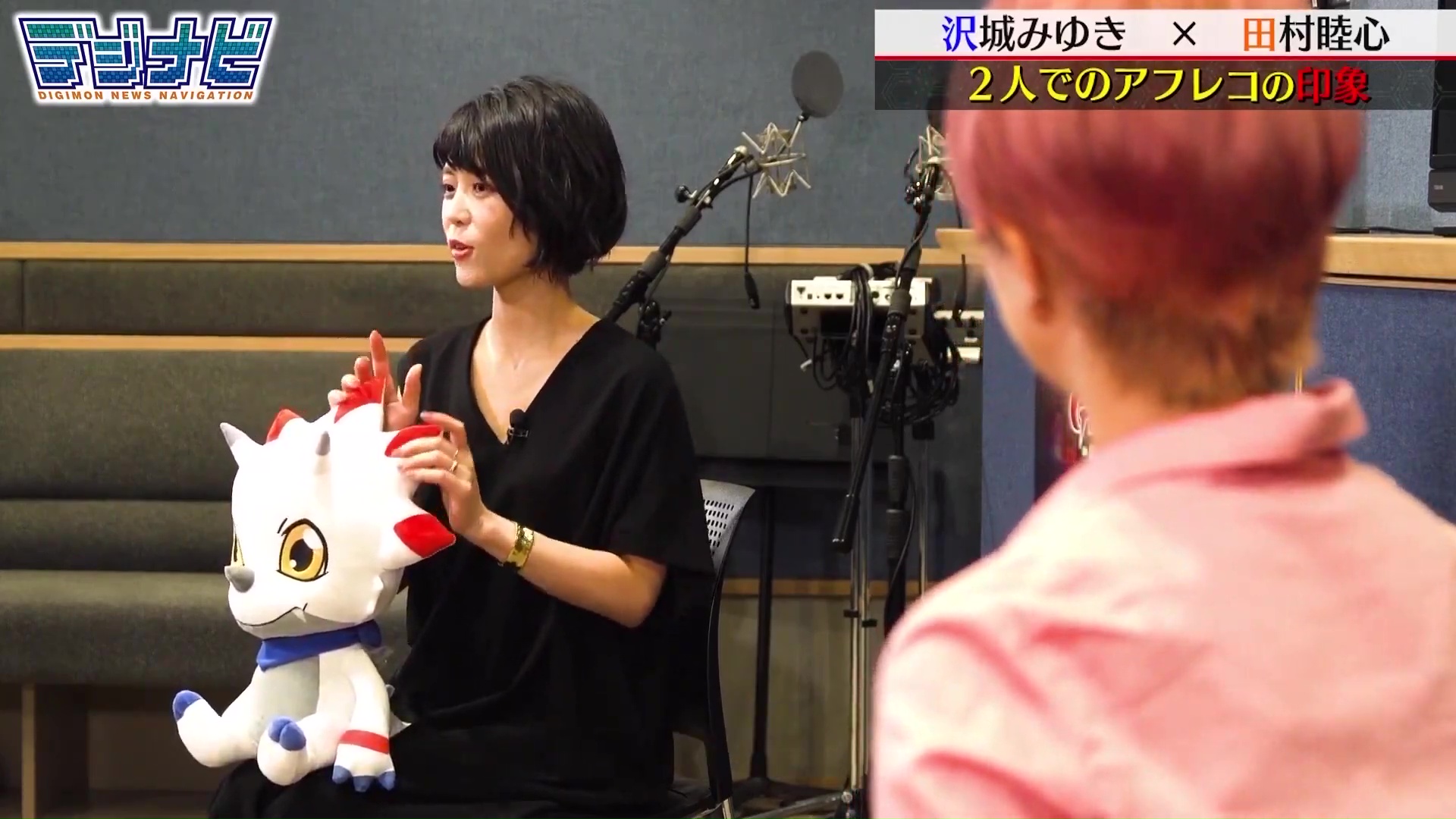 They note they are recording together, which isn't something they've done due to the pandemic recently, but it has added to the energy and sense of being a duo.
Director Chioka! He has worked on many Digimon shows in the past. They used to depend on him to keep track of the guest Digimon 20+ years ago.
He notes that human are not Digimon. Digimon are not human. They should be a bit out of place and out of sorts in the opposite world.
Showing off 'guest' Digimon who fans might recognize from prior shows.
He hopes this show will be a gift to Digimon fans, as he had learned much working on Digimon in the past.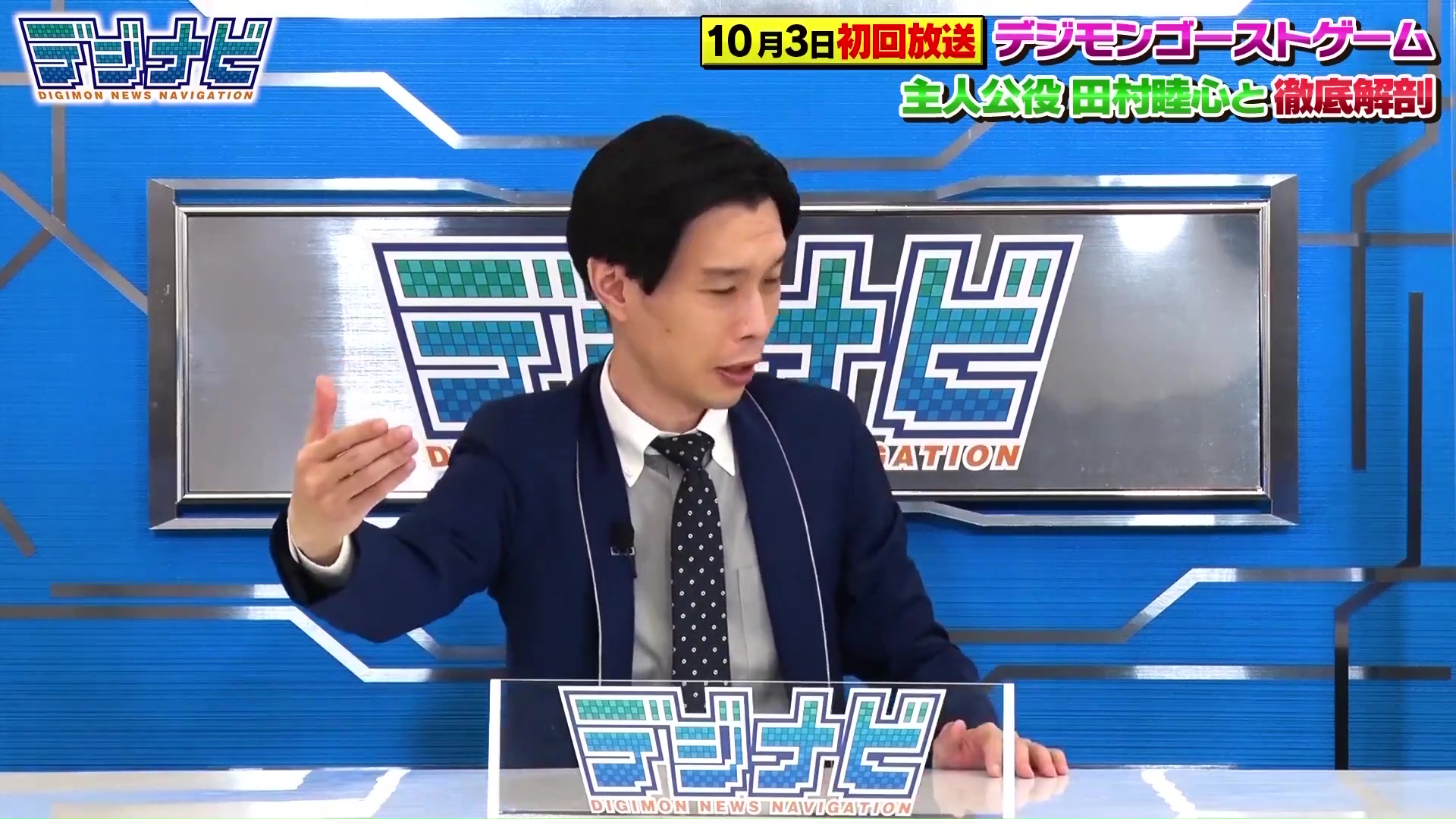 Iwai musing on the skills it takes VAs to turn a single page while looking cool. He believes he would accidentally turn 2.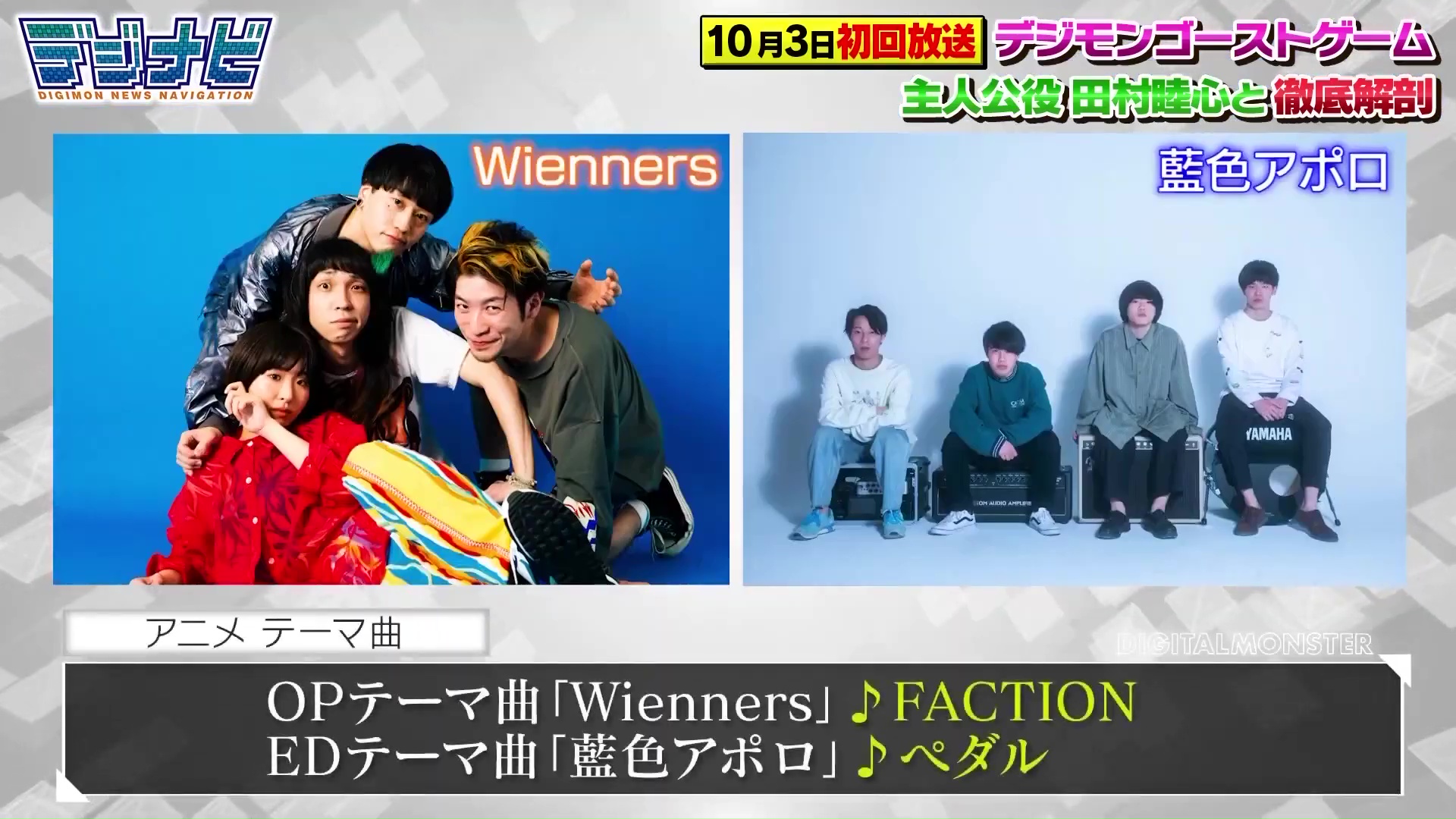 They note both songs are sung by rock bands, which fits DIgimon well.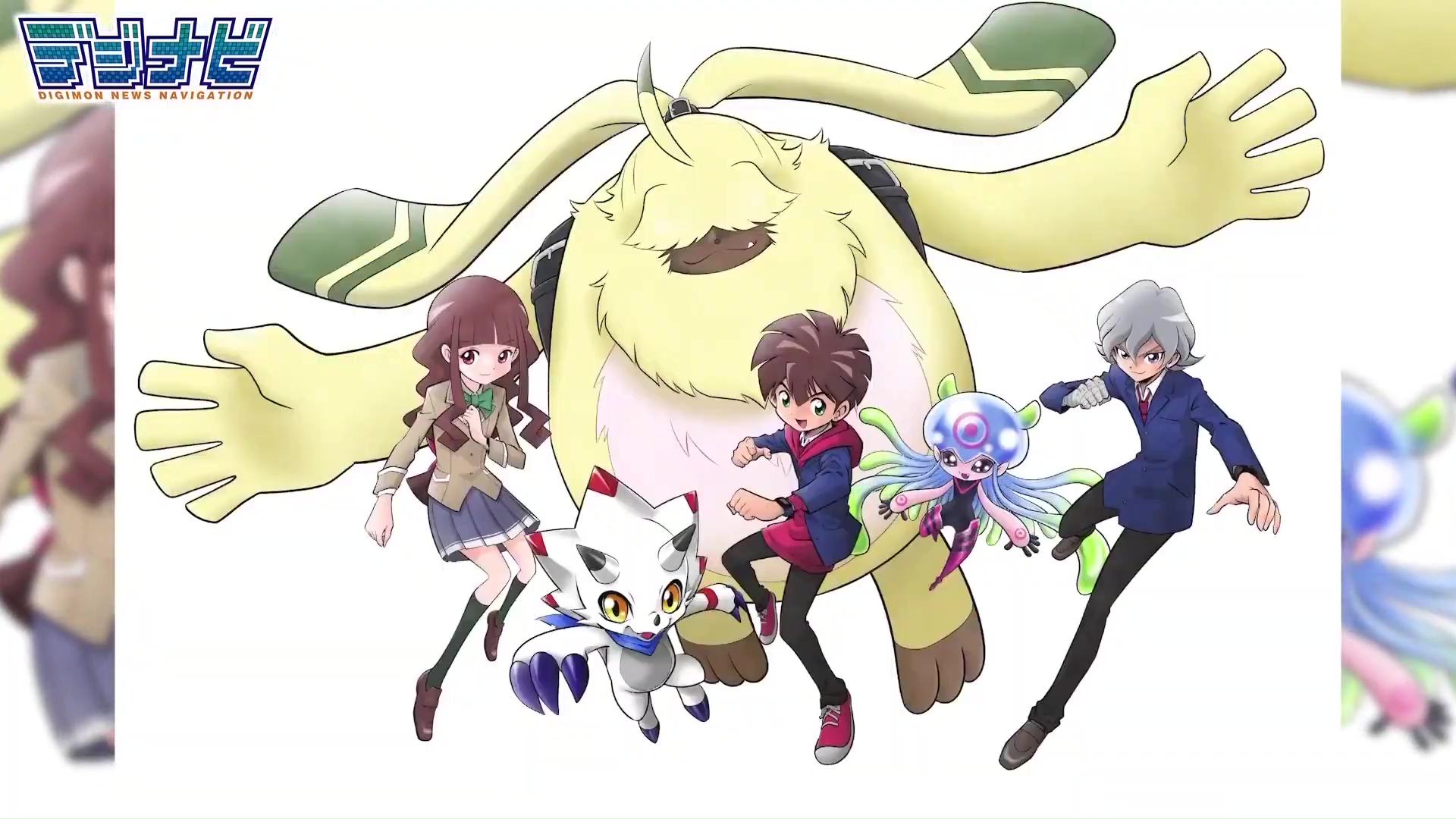 Art by Tenya Yabuno to celebrate!
Digivice V time. Gammamon is very excited.
Showing sleep mode.
Also entering the 'they ask preplanned questions as if they weren't preplanned, to answer questions people may have'
Showing off various Gammamon evolutions. Will put up name translations shortly.
Update- The spellings used in the DigiNavi translation for the 3 evos are: BethelGammamon, KawsGammamon, WezenGammamon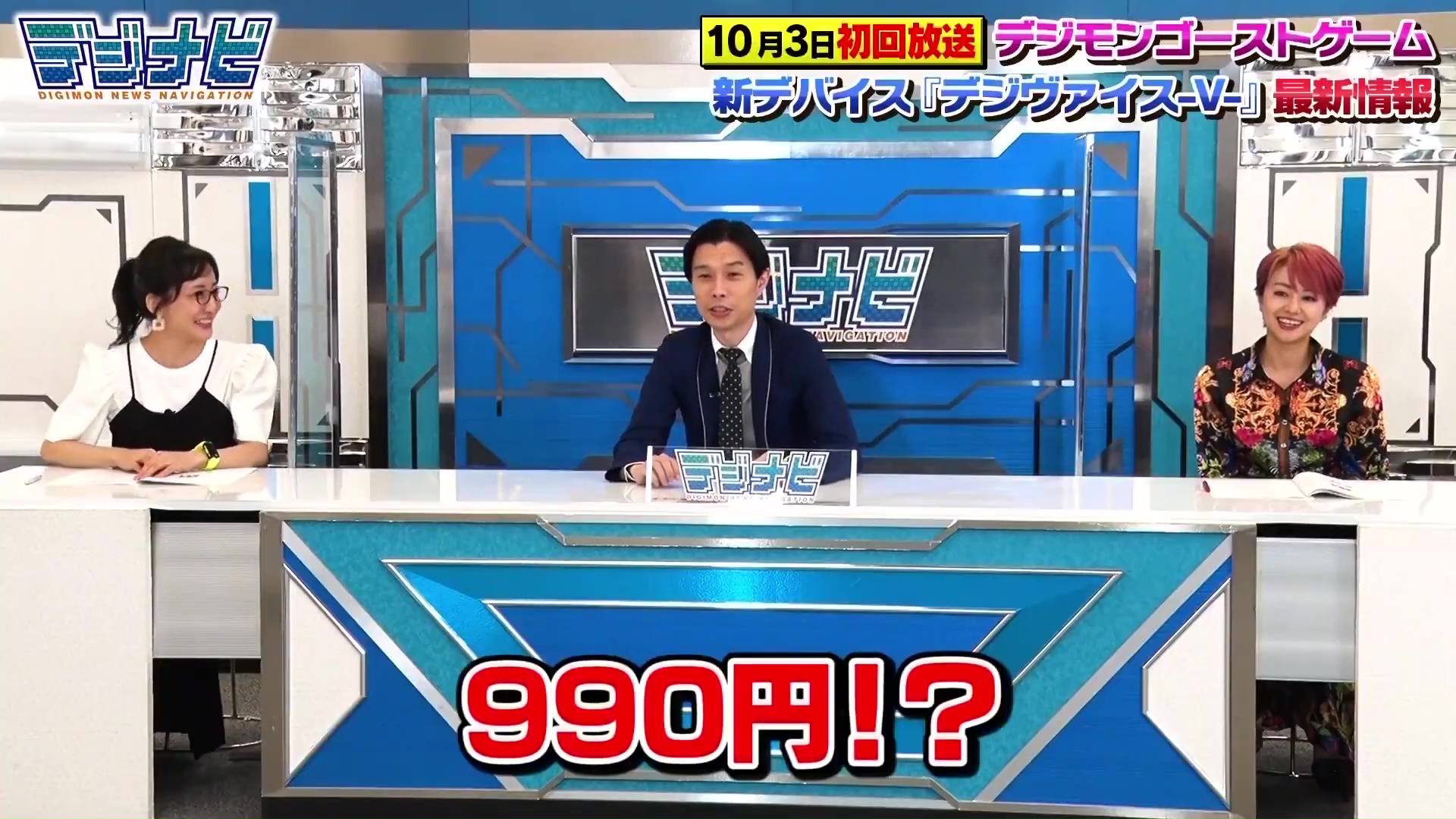 They point out you can get Gammamon for under 1,000 yen if you have the VB already.
Iwai says buy 10 and spend less than 10,000 yen.
New Vital Bracelet Short, Chapter Digivice V features Ghost Game, raid features, and that the VB is getting wider worldwide availability.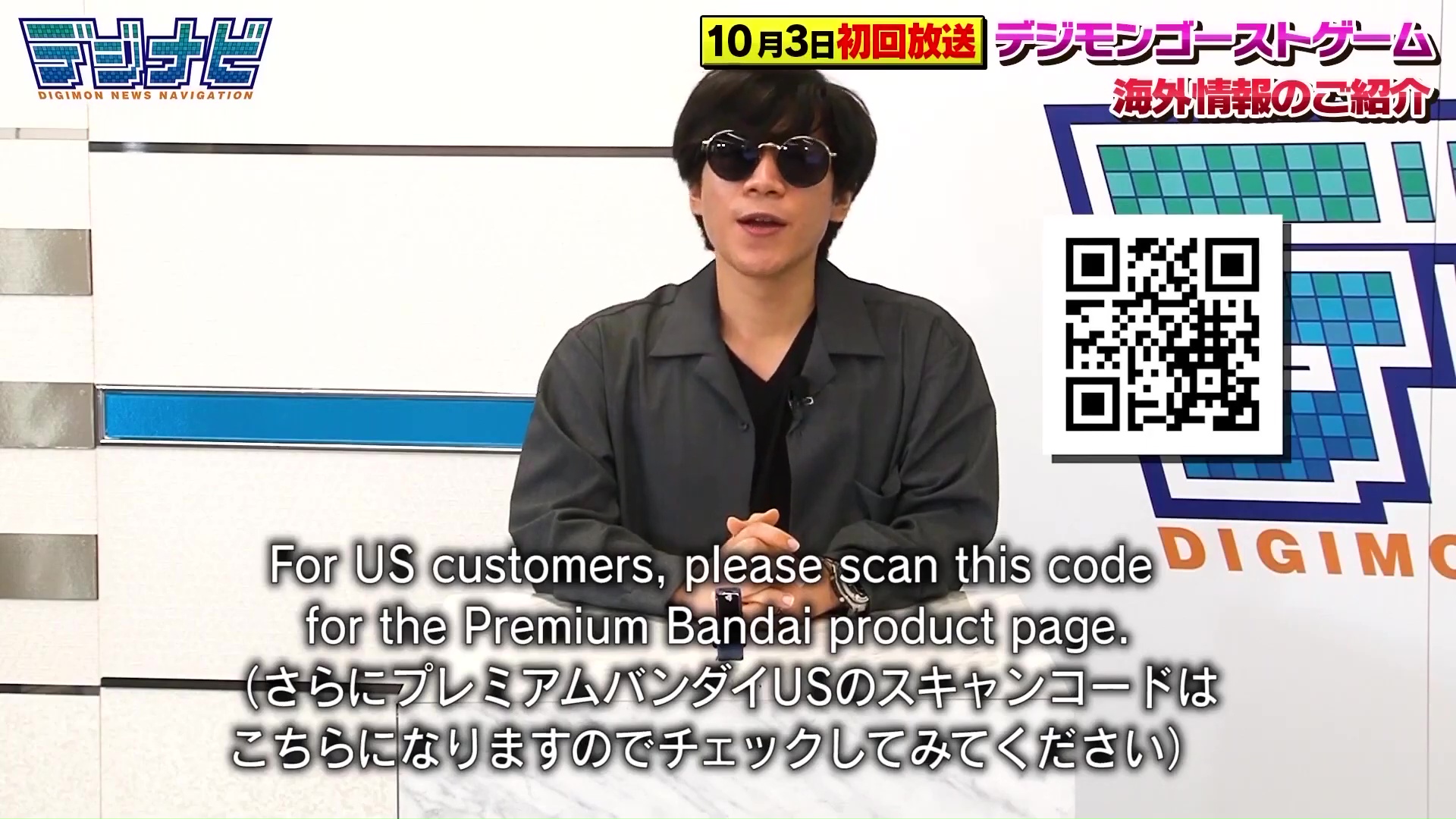 Albert is here to talk about Ghost Game airing outside of Japan. They talk about how popular Digimon is outside of Japan, hearing from overseas fans, and wondering why Albert is wearing sunglasses inside.
The Digivice V will be available outside of Japan. Premium Bandai will have it up today.
Going over the Ghost Game 'The Digimon' figures.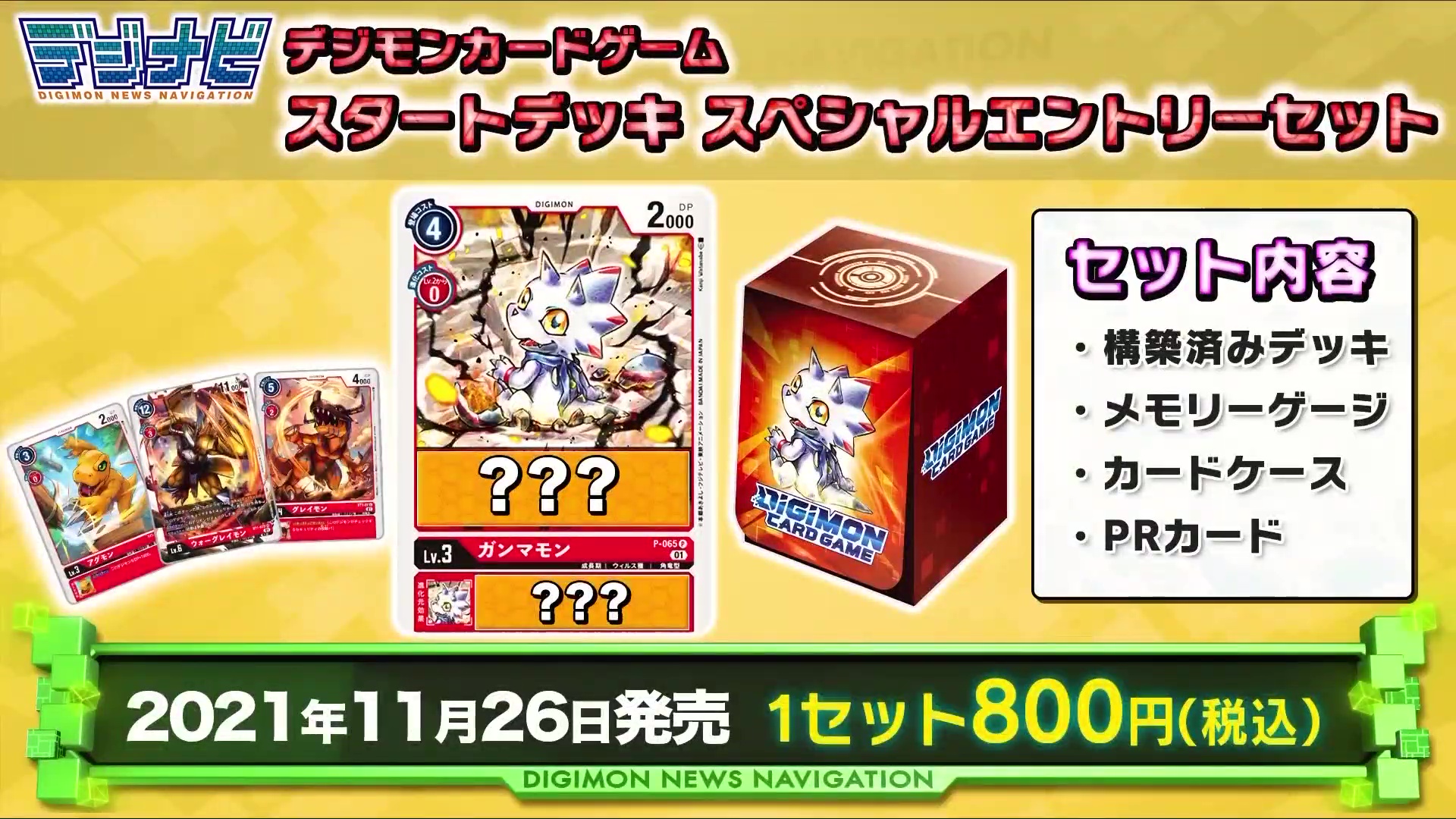 The card starter set we found out about previously.
The Digimon Stickers with chocolate. Gammamon is happy at chocolate.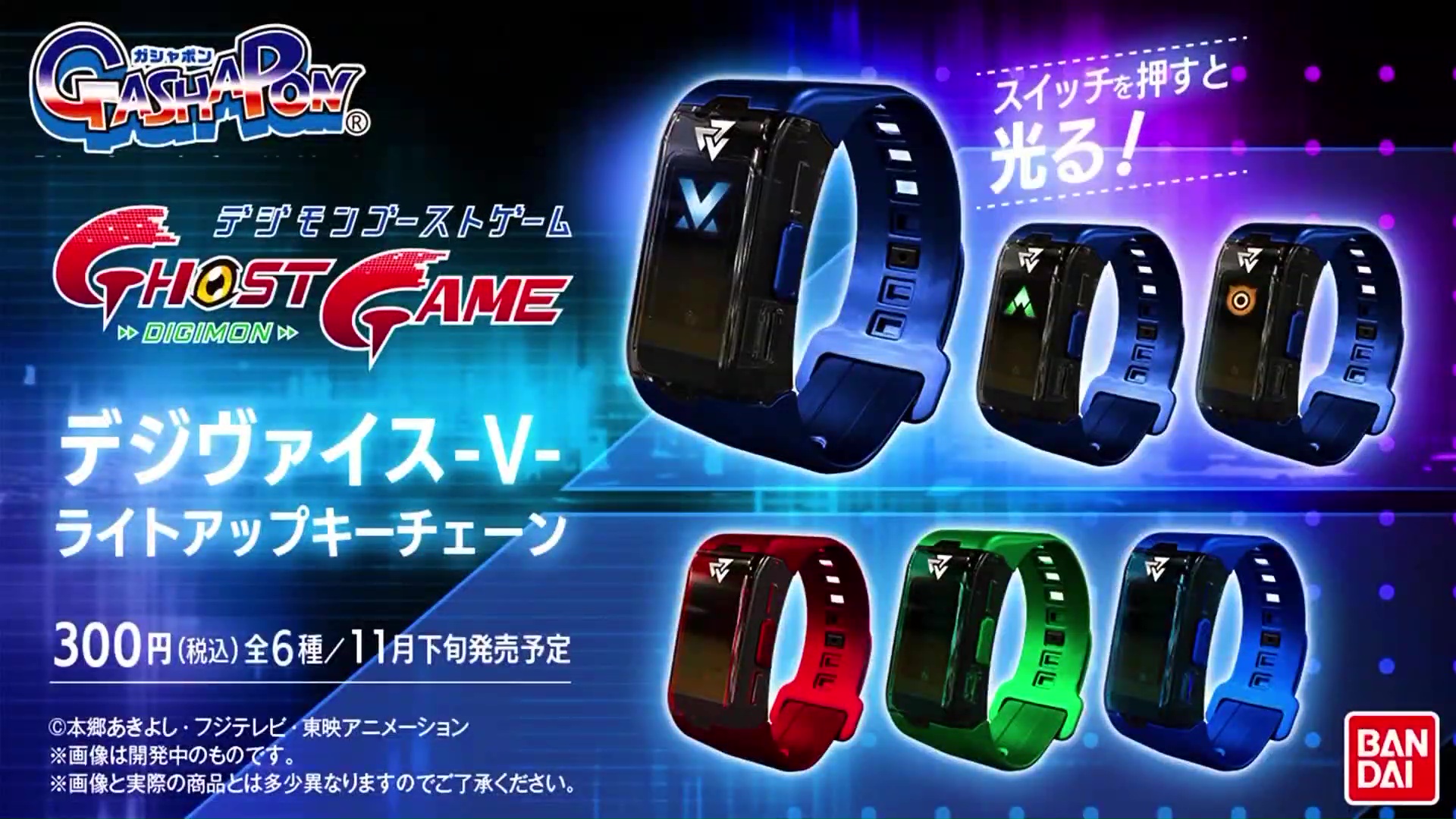 The gashapon Digivices.
The Fujitown event promotion.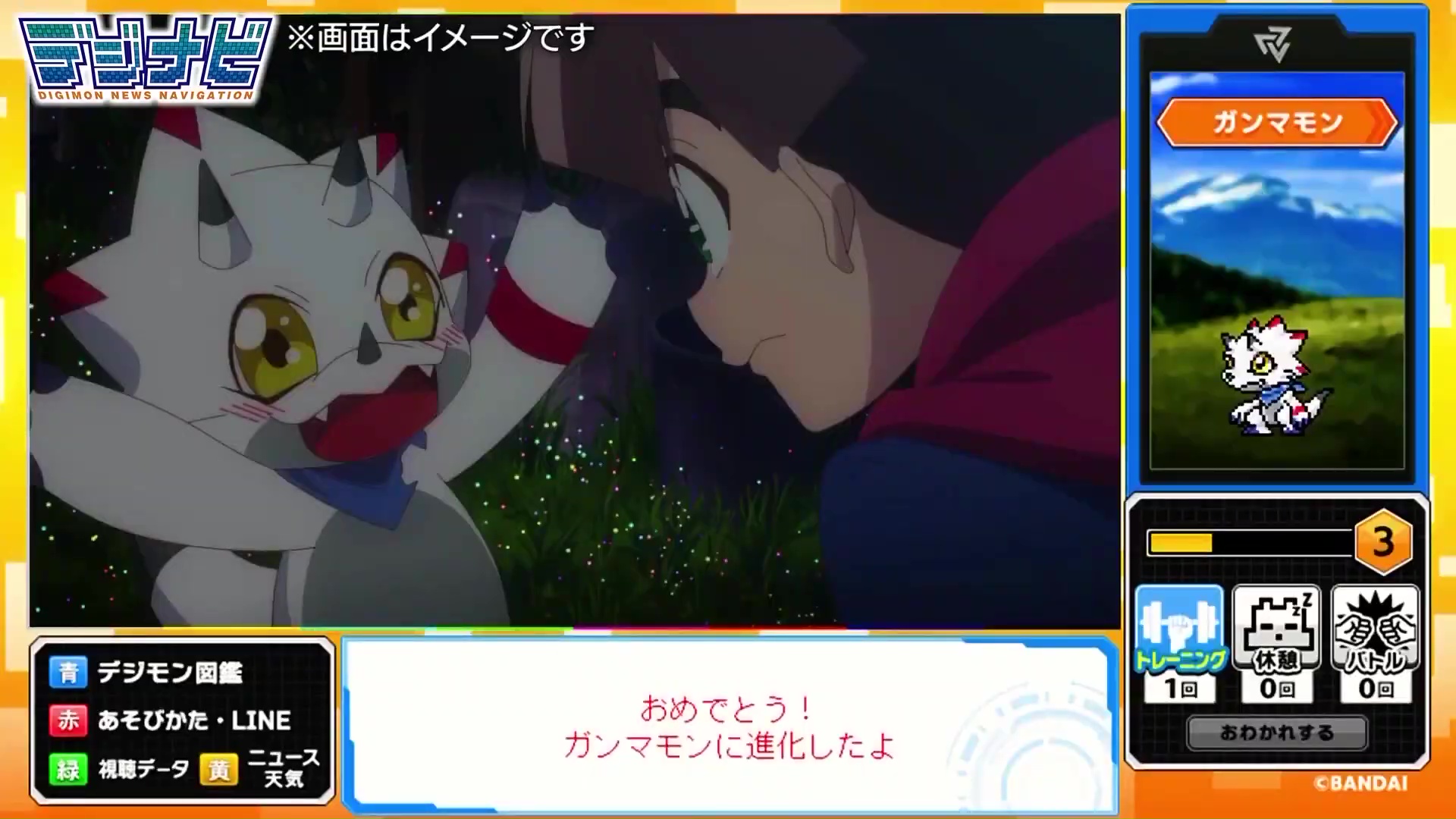 The data broadcast is back for Ghost Game.
Ghost Game team is leaving, more products to come.
Cocolo is here to talk about products and help.
As is producer Goto P for card game talk!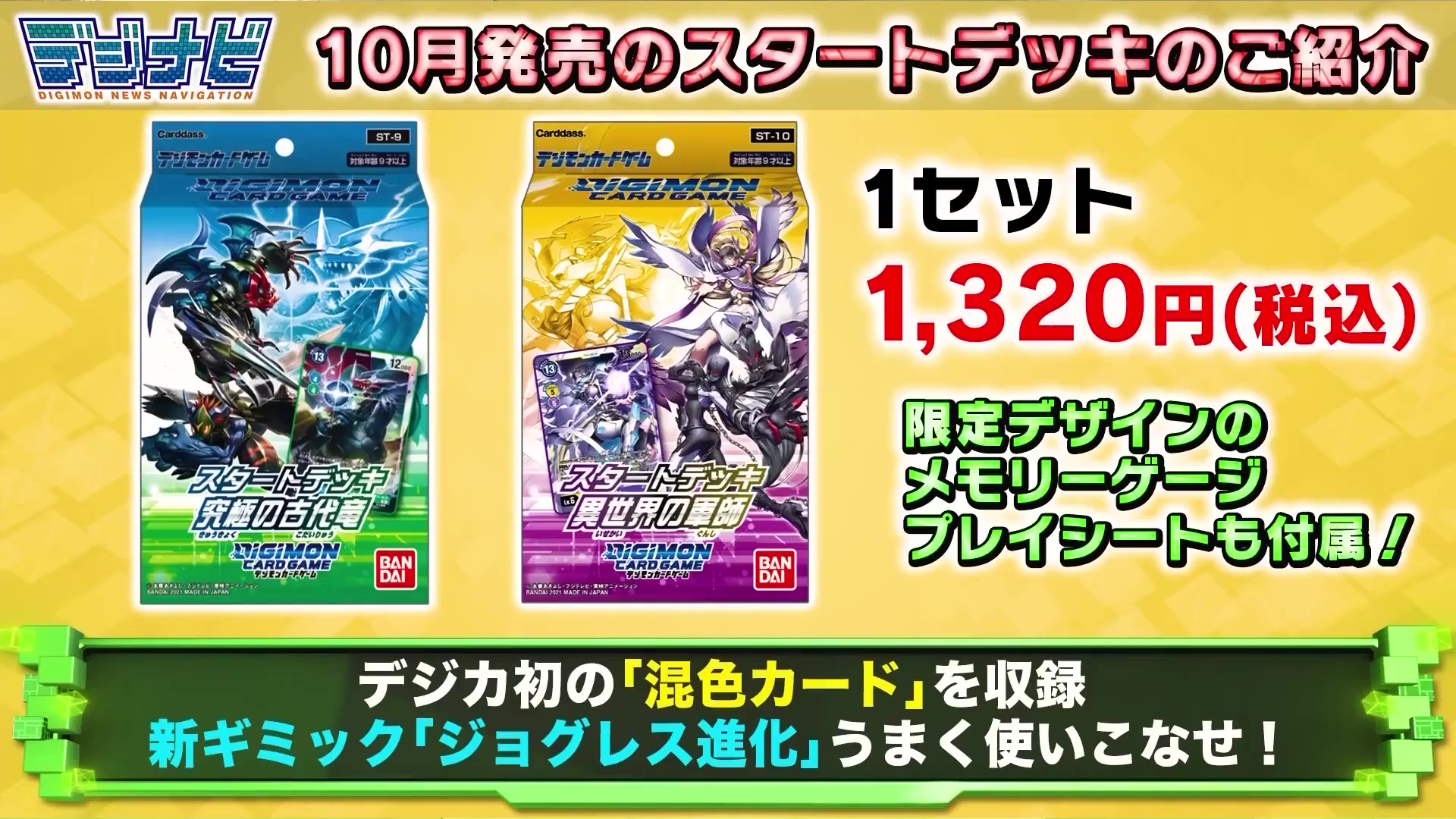 Going over the new starter decks coming out this month.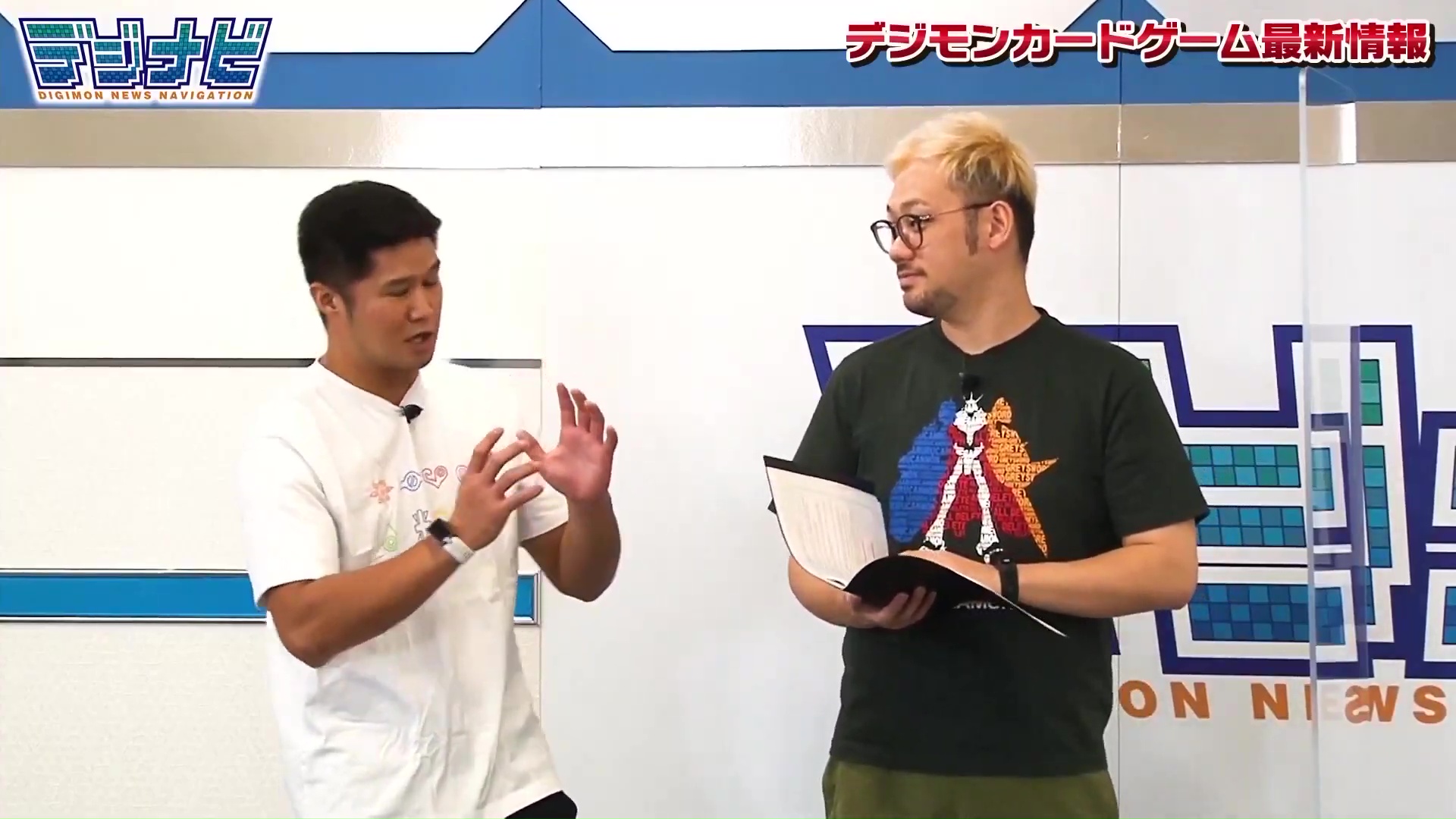 Aaraki points out he spends a lot of time on decks, but will get beat by people with starter decks.
Going over English Card Game stuff.
Some promo cards are coming out in the west first.
This upsets Cocolo, who wants the cards now.
Explaining Digimon Card Battle to people and how it is a good place to learn the game and have fun watching.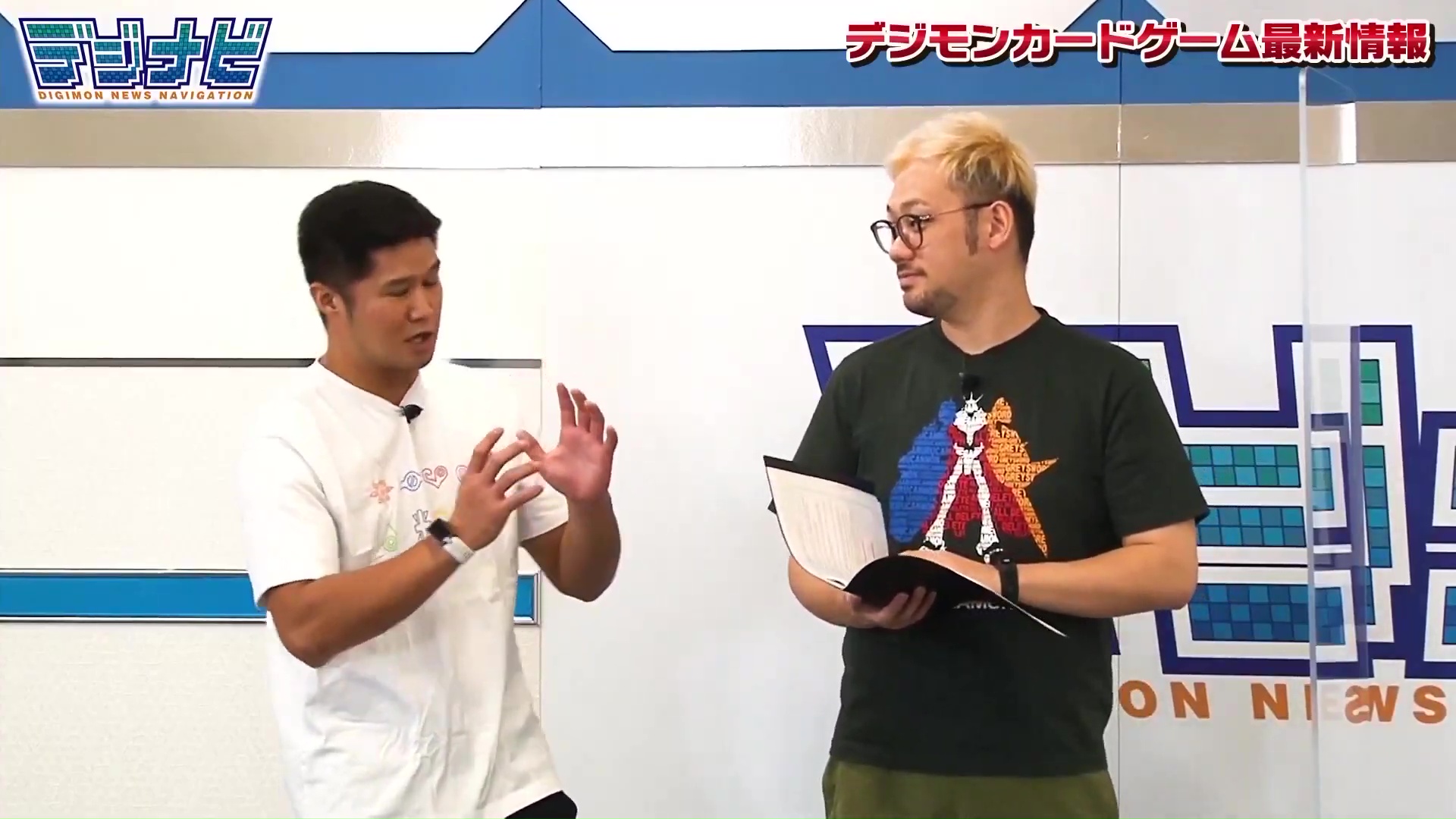 Paladin Mode model kit.
WarGreymon model kit.
Magnamon, and amplified Beelzebumon and Omegamon X model kits.
For Digimon ReArise- Halloween event and Merciful Mode giveaway.
Araki notes he has Merciful Mode and it's great in game, but he doesn't have the fancy version.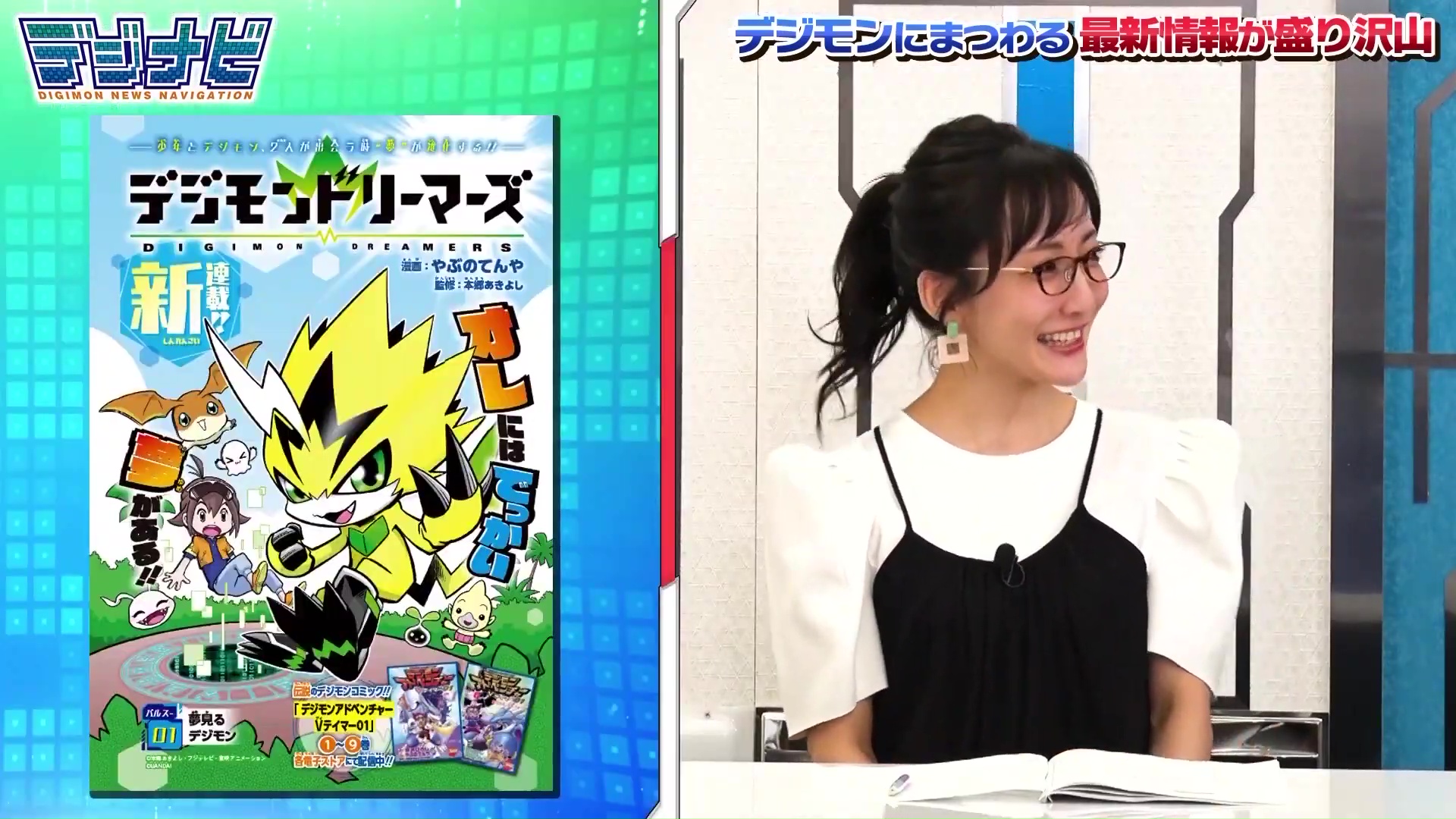 Digimon Dreamers in Saikyo Jump.
One of the members of Cocolo spent about 35 dollars trying to get the plush from last time.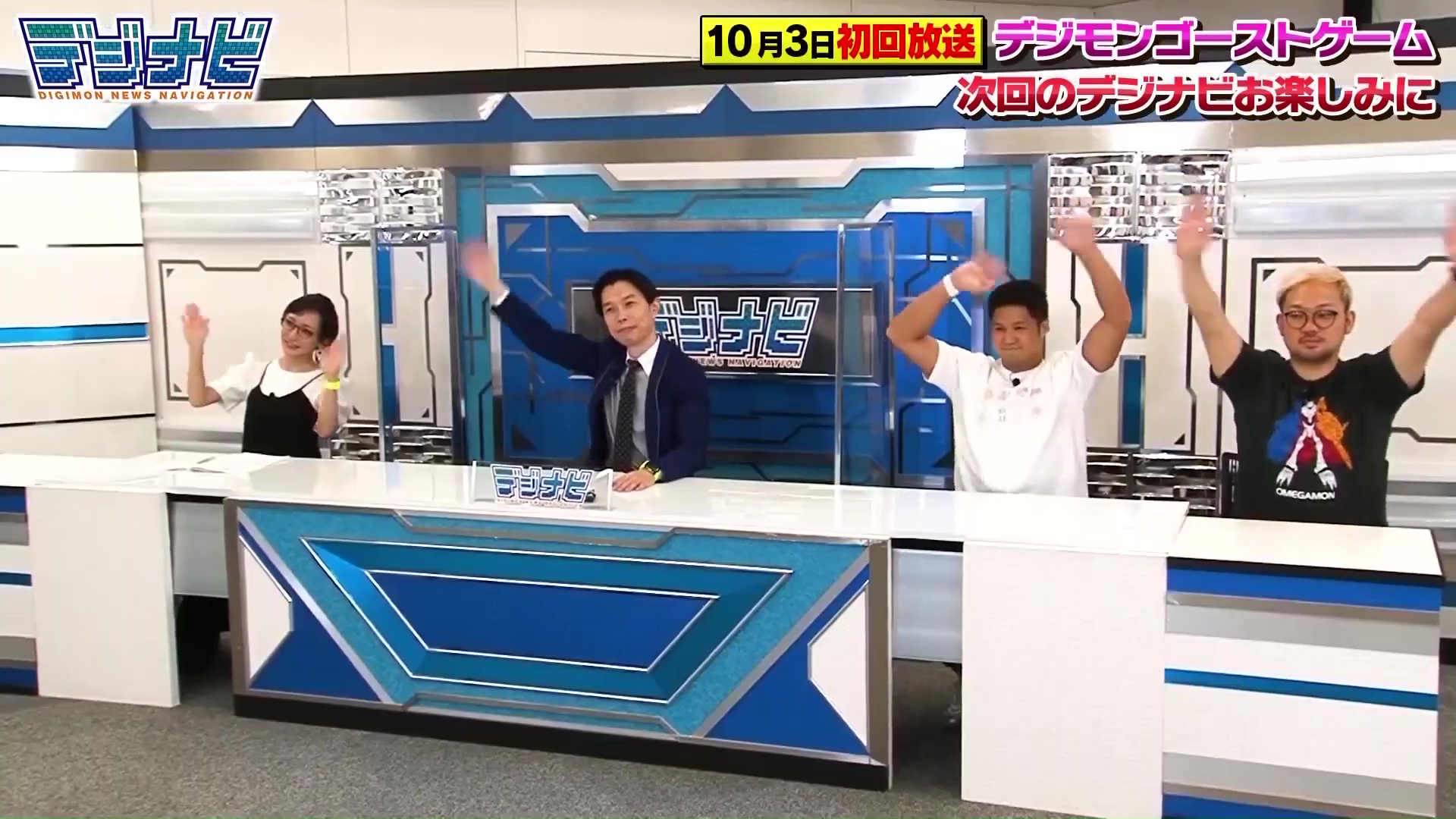 Waving goodbye as another DigiNavi ends.
Last edited: