Show User Social Media
Hide User Social Media
Joined

Sep 8, 2006
Messages

14,185
It's time for the February edition of DigiNavi Headline News!
DigiNavi Headline News is a monthly short video that updates on things happening that month in Digimon. It will includes looks at products, interviews with product developers, a calendar of upcoming events and releases, along with anime previews.
The video has an English translation that isn't machine translated. It isn't perfect, but it's more than sufficient for basic news.
The subtitles this month have more mistakes than has been standard for DigiNavi Headline News, and based on language settings might not pop up. If they don't, select the subtitles labeled as 'Japanese' (not the auto-generated track.)
Won't be going over everything from it in detail, as the video is short and easy to watch, but the main headlines this month are...
​
They show off Booster Set 5 of the Digimon Card Game, which is out on February 26th.
They also quickly show the Dukemon model kit, which is out in June.

​
​
Sekido, who does Vital Bracelet development for the Network Toy Product Development Unit comes on to talk about the Vital Bracelet.
A decent chunk of the Vital Bracelet section is showing off aspects of the app, which is called the Vital Bracelet Lab (I don't believe we had a name for it before...)
On top of that, Dim Cards are gone over a bit, including revealing the 'not quite a secret' that if you get the trial Black Roar and Shadow Howl Dims, you can combine the final evolutions in both of them to get Omegamon Zwart (while they never previously 'said' Zwart, they had teased it enough that we realistically already knew what it was.)
The 'bonus' package for early Vital Bracelet pre-orders containing the Black Roar Dim, the 'Digimon Start Guide' from V-Jump, and the Pulsemon promo card are also shown off.

​
The anime section is narrated by Mimi once again, who goes over recent happenings in the anime, including a tease or two for what is coming up.
Mephismon and Tropiamon are shown off, and the Data File goes over MarineAngemon.

​
The calendar section goes over current and upcoming events. Nothing that exciting this month that we didn't know about (and which wasn't gone over), with the main element being Booster Set 5 in a few days, plus the Vital Bracelet and accompanying Dim Cards in the middle of next month.
They also re-announce the next DigiNavi will be March 12.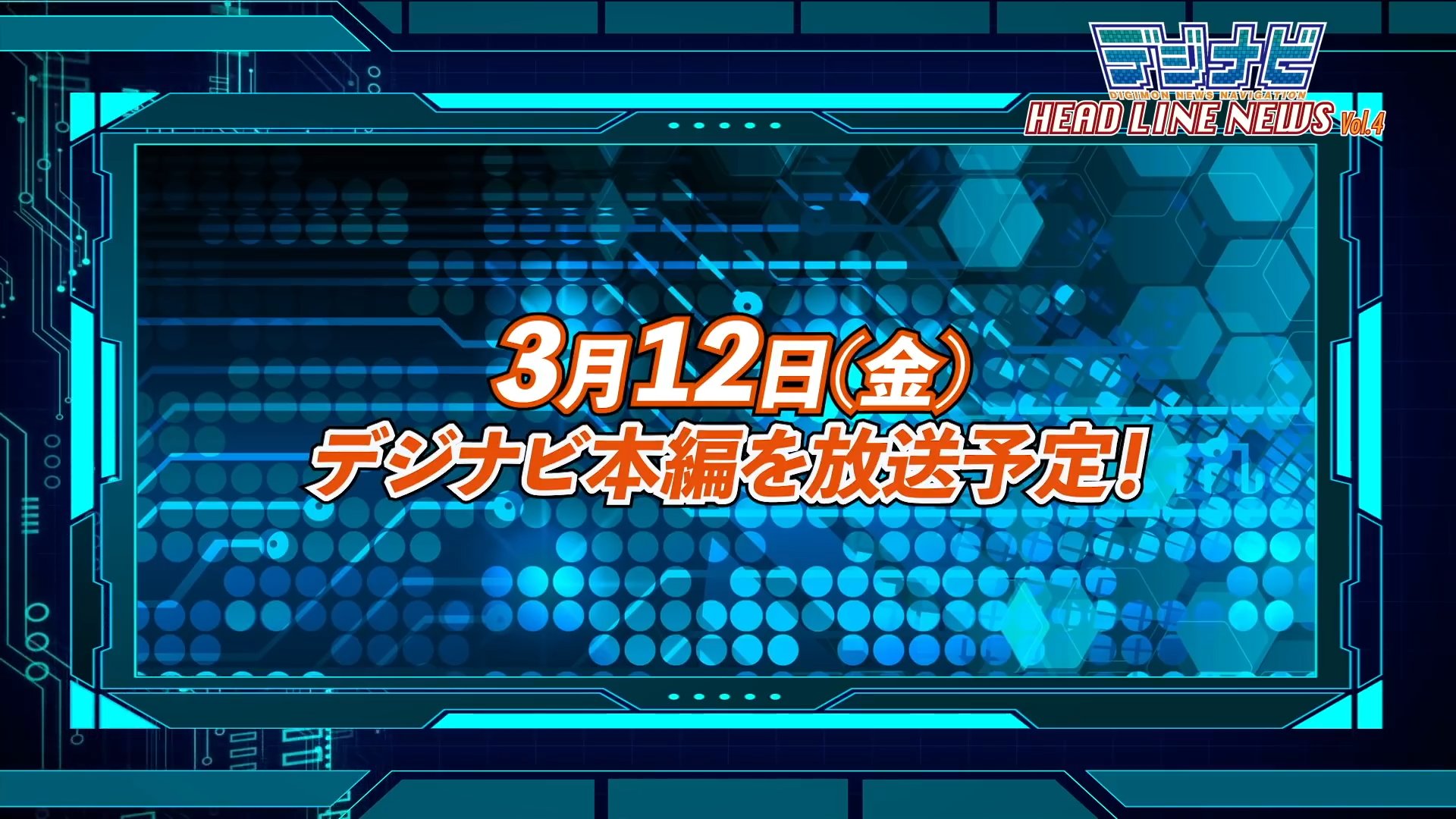 They don't mention it, but this is not a DigiNavi Headline News (we are guessing that will be on break next month), but rather a full DigiNavi...
The 'Before Release' full DigiNavi is to celebrate the release of the Vital Bracelet, and will also include Vital Bracelet questions
that were sent in by fans
.
As always, nice to have it officially translated, even if it isn't perfect, makes it super easy to watch. This month felt a bit more 'running the engine' since there is a full DigiNavi next month, and everything that is current at the moment we know most about, although there were some decent details for the Vital Bracelet app.