Show User Social Media
Hide User Social Media
Joined

Sep 8, 2006
Messages

13,163
Small warning...
If you want to know nothing about upcoming anime content, the video reveals an upcoming villain character for Digimon Adventure:. The screencaps and description won't mention it, but the comments section almost certainly will.
A new Digimon web show has begun!
DigiNavi Headline News will be a monthly short video that updates on things happening that month in Digimon. It will include looks at products, interviews with product developers, a calendar of upcoming events and releases, along with anime previews.
The video has an English translation that isn't machine translated. It isn't perfect, but it's more than sufficient for basic news.
Won't be going over everything from it, as the video is short and easy to watch, but a few things...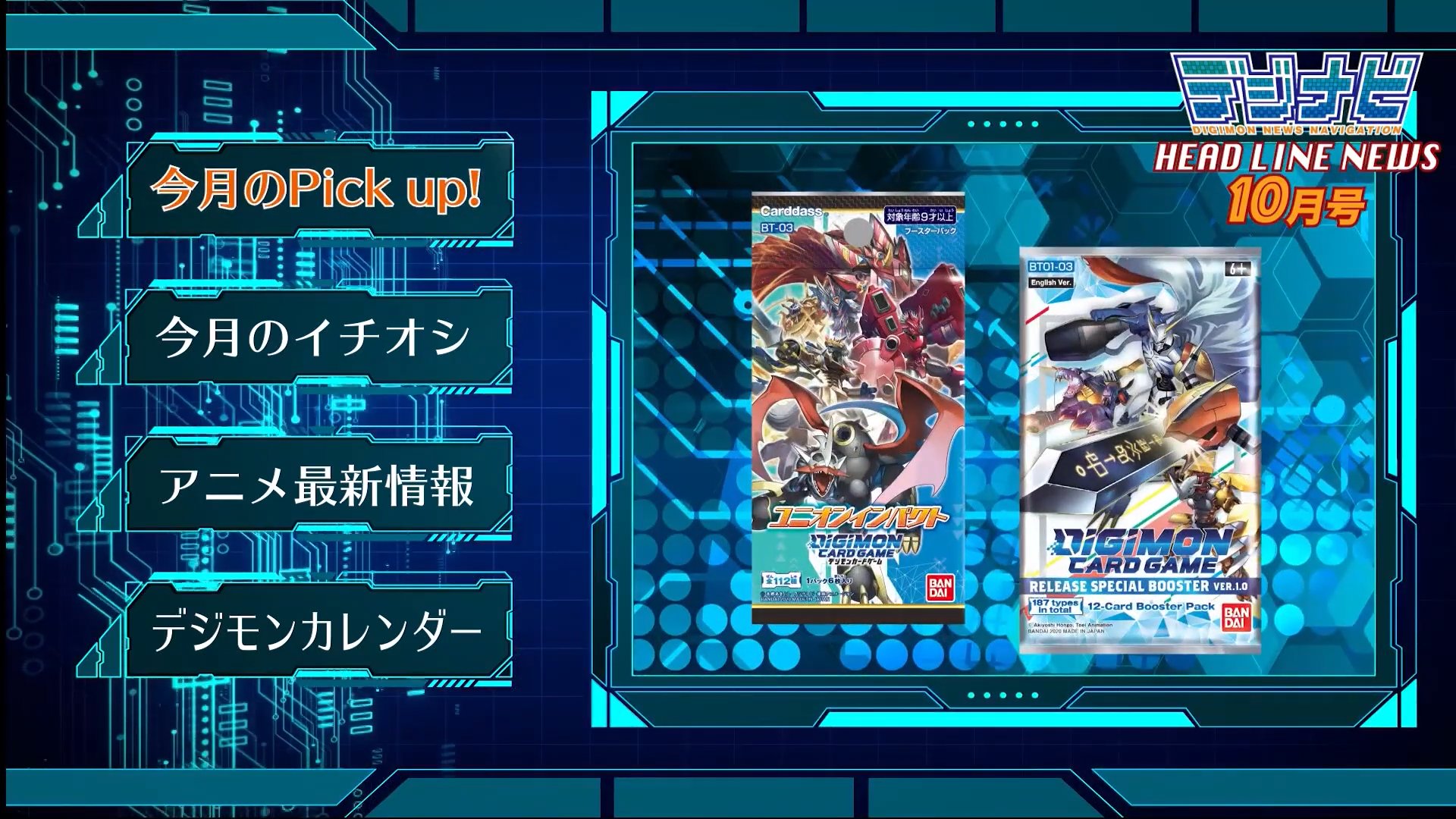 They go over a few details for the upcoming 3rd Digimon Card Game Booster Set, Union Impact, along with the US release of the card game.
We get to see some clean, if lowish resolution versions of the Imperialdramon and Paildramon cards from Booster Set 3, plus our first look at a new Mimi card.
A short interview with Kanako Hayashi, in charge of candy toy product planning, while she discusses the first series of Digimon Shodo figures.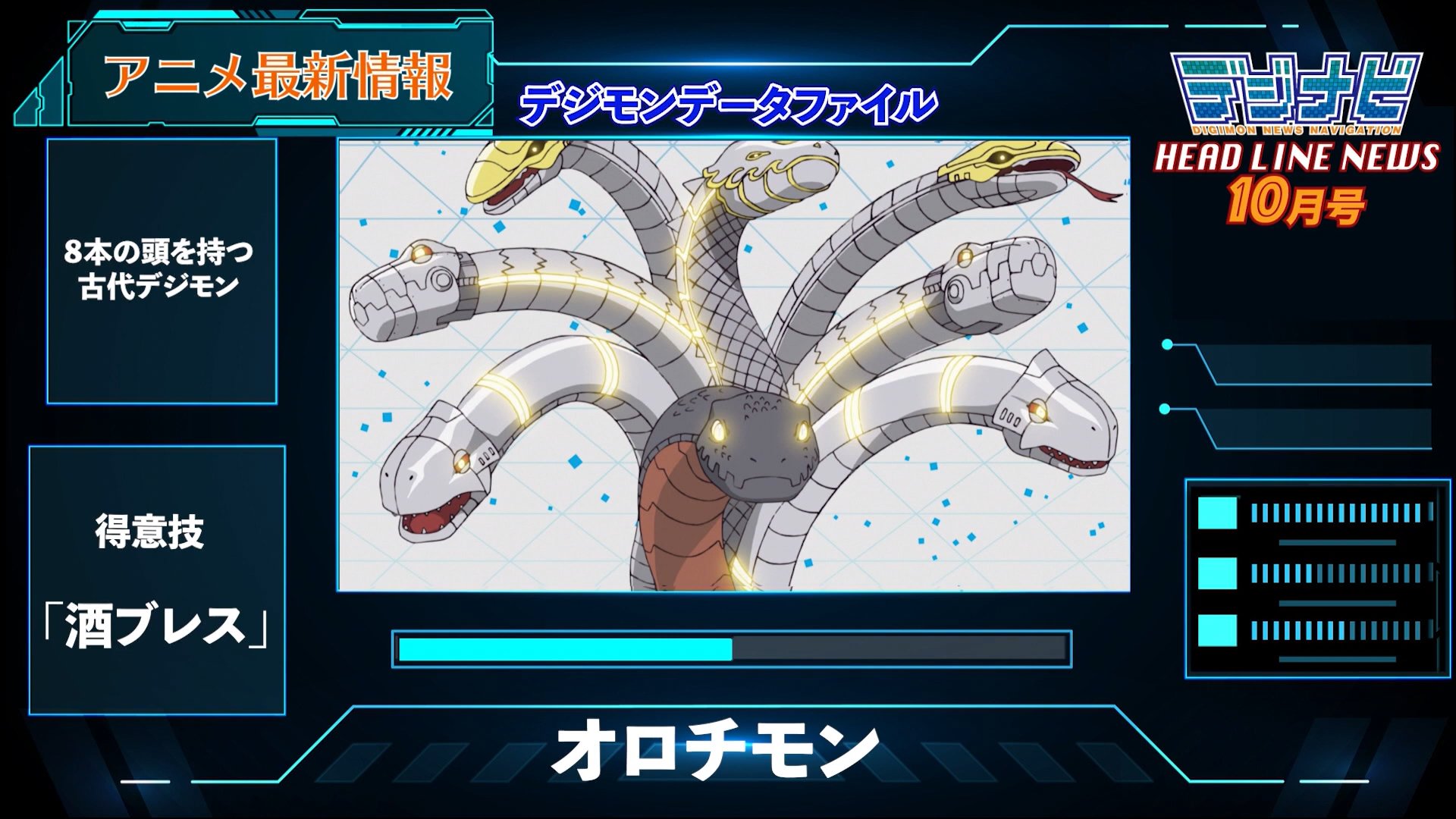 The anime section is narrated by Mimi, who goes over some recent Digimon Adventure: content. Showing off an upcoming villain would also seemingly confirm
the recent Adventure: guide data as correct
.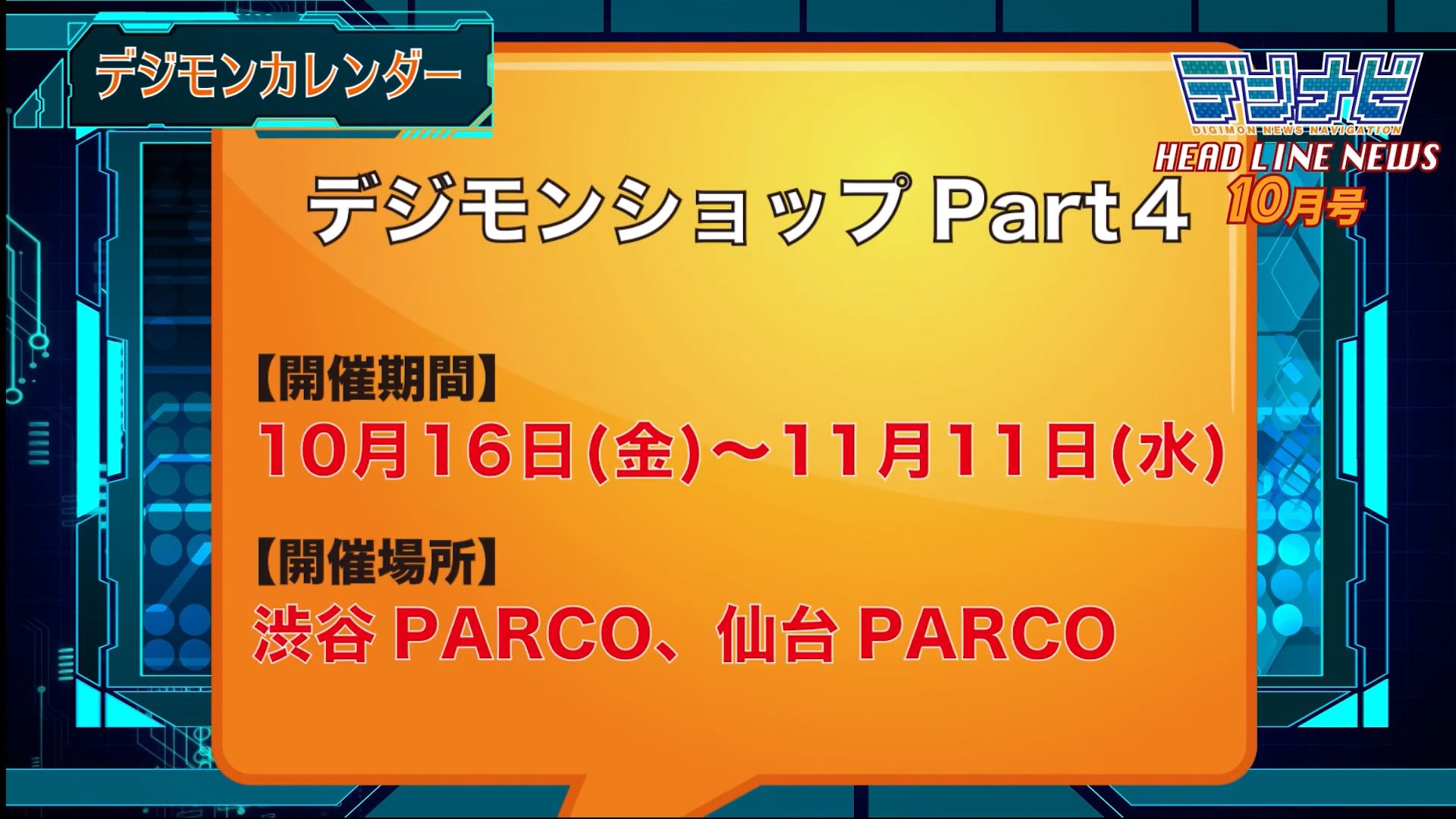 And the big announcement is a new Digimon Pop-Up Shop opens next week! Digimon Shop 4 at LB Pop-Up Theater will open next Friday at both the Shibuya and Sendai LB Pop-Up Theater Shops and run until November 11th.
We expect the 4th Memorial Short will air, as they have in the past.
A once a month under 10 minute promotional web show with quick catch up information is a pretty good way to promote upcoming Digimon content.