Show User Social Media
Hide User Social Media
Joined

Sep 8, 2006
Messages

13,173
It's time for the November edition of DigiNavi Headline News!
DigiNavi Headline News is a monthly short video that updates on things happening that month in Digimon. It will includes looks at products, interviews with product developers, a calendar of upcoming events and releases, along with anime previews.
The video has an English translation that isn't machine translated. It isn't perfect, but it's more than sufficient for basic news.
Won't be going over everything from it in detail, as the video is short and easy to watch, but the main headlines this month are...
They show off the upcoming Ichiban Kuji lottery, the 2nd wave of Card Game Starter Decks, and the upcoming VS figure of Omegamon and Diablomon.
They also announce the VS figure will go up to pre-order on November 5th.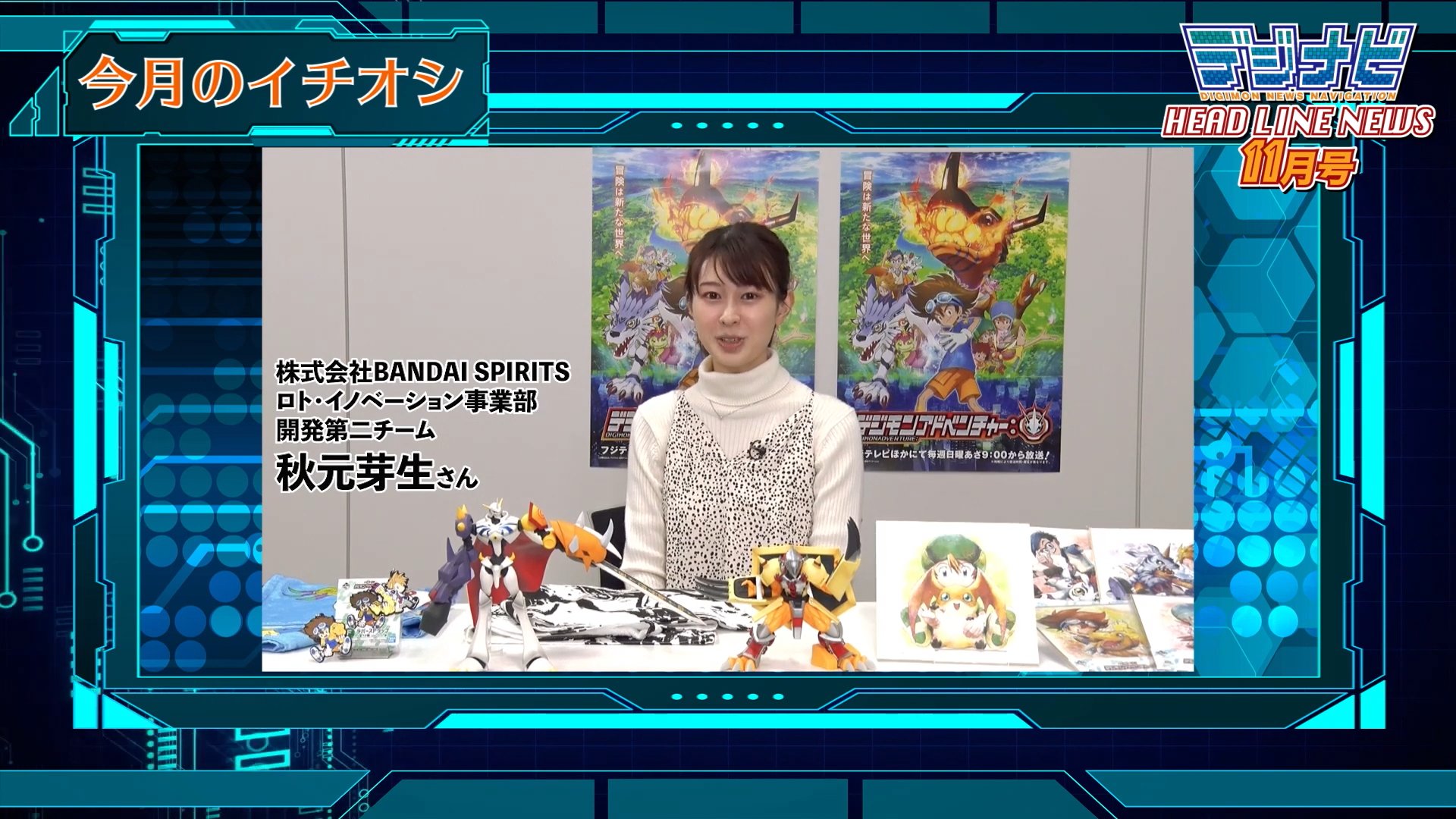 Akimoro, who heads up the development of Ichiban Kuji at Bandai Spirits goes over the various prizes in the lotto.
We also find out the ink towel was drawn by Okazu.
The anime section is narrated by Mimi once again, who goes over recent happenings in the anime, and also teases that an upcoming story (or perhaps current?) is happening on 'both sides'.
We also find out BigMamemon and WaruSeadramon will be appearing in the anime soon. We also get a Leomon profile section.
The calendar section goes over current and upcoming events. In this case they are things we know about. The current Digimon Part 4 Shop at LB Pop-Up Theater, the Adventure: & Karatez Karaoke collaboration, and the various things Animate is doing for AGF Aozora Marche.
They also announce the next DigiNavi Headline News will 'not' be in December and will be in January...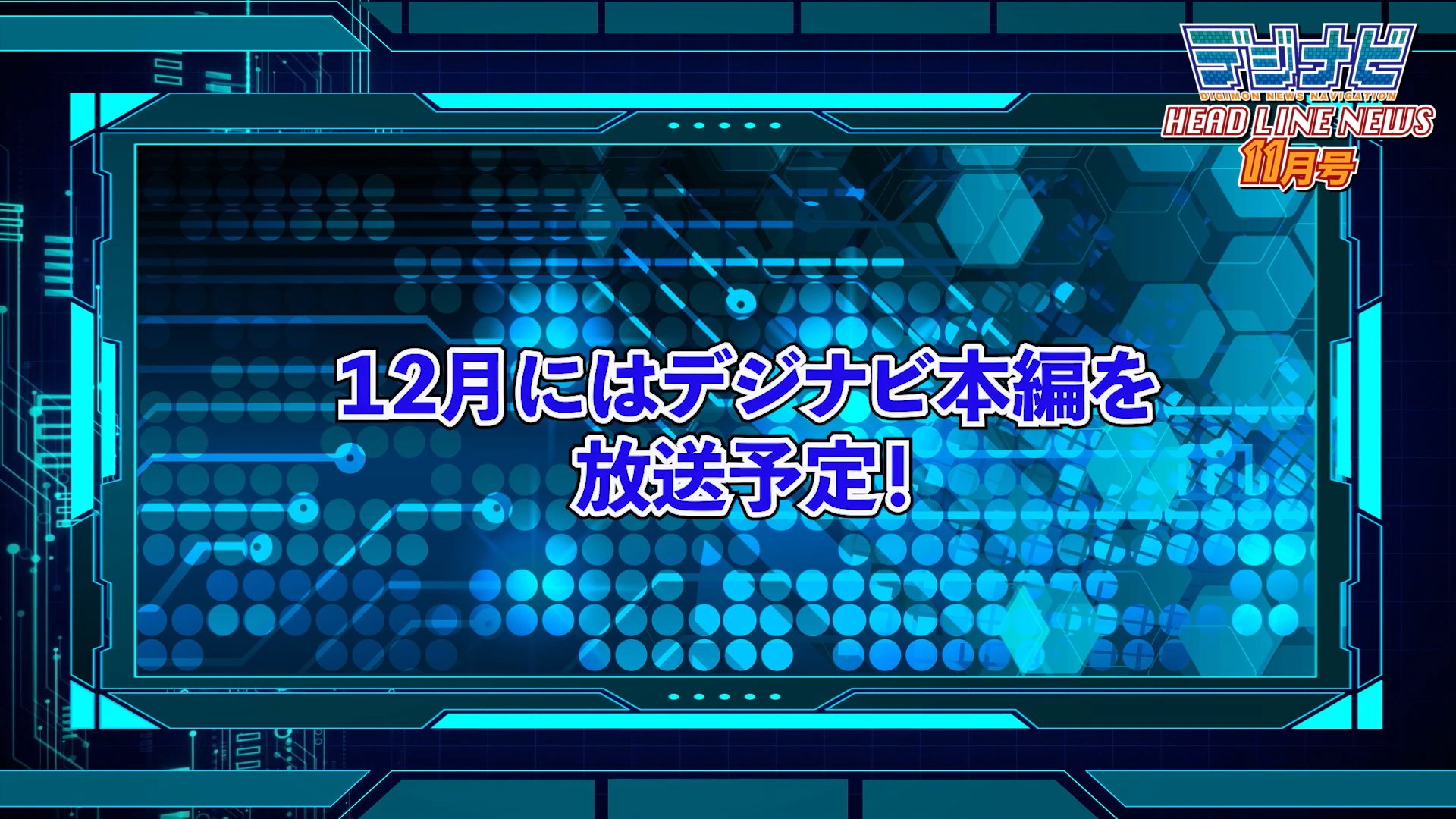 A new Digimon News Navigation will be in December. This is the longer 'presented' show we've gotten in the past, now being referred to as the 'Main Edition' of DigiNavi.
It's nice to have it officially translated, even if it isn't perfect, makes it super easy to watch. Some interesting stuff this time. Very interested to see if it continues to have the anime section be narrated by Mimi permanently.