Show User Social Media
Hide User Social Media
Joined

Sep 8, 2006
Messages

14,499
Time for another gift, this time we have another Appmon CD.
This time it'll be for the normal release of the first Digimon Universe: AppliMonsters Ending theme, Blue Flame Syndrome!
The embedded files are JPGs, but are a decent size. Be aware if you are on a capped internet provider.
The scanning for Blue Flame Syndrome went quite well and had no oddities I can think of.
The CD was packaged in a CD-Album style case (the normal CD case most people are familiar with.)
The cover is very clean with just a simple photo of Riho Iida on it. The font used for the song title is also very clean, but unique with some interesting diagonal lines.
The cover is the front page of a booklet (actually more a fold out leaflet.) When you unfold it you get a few more pages.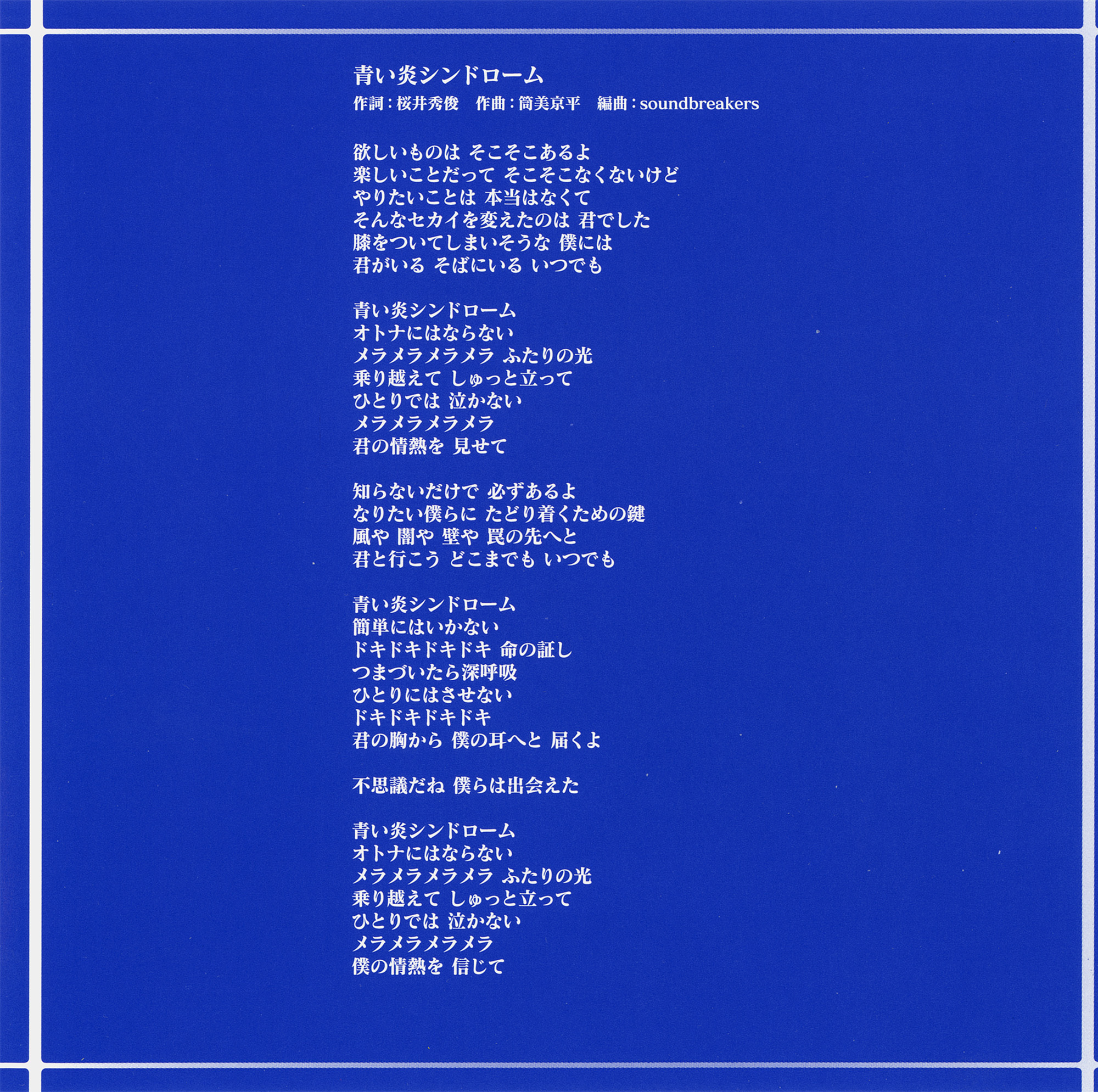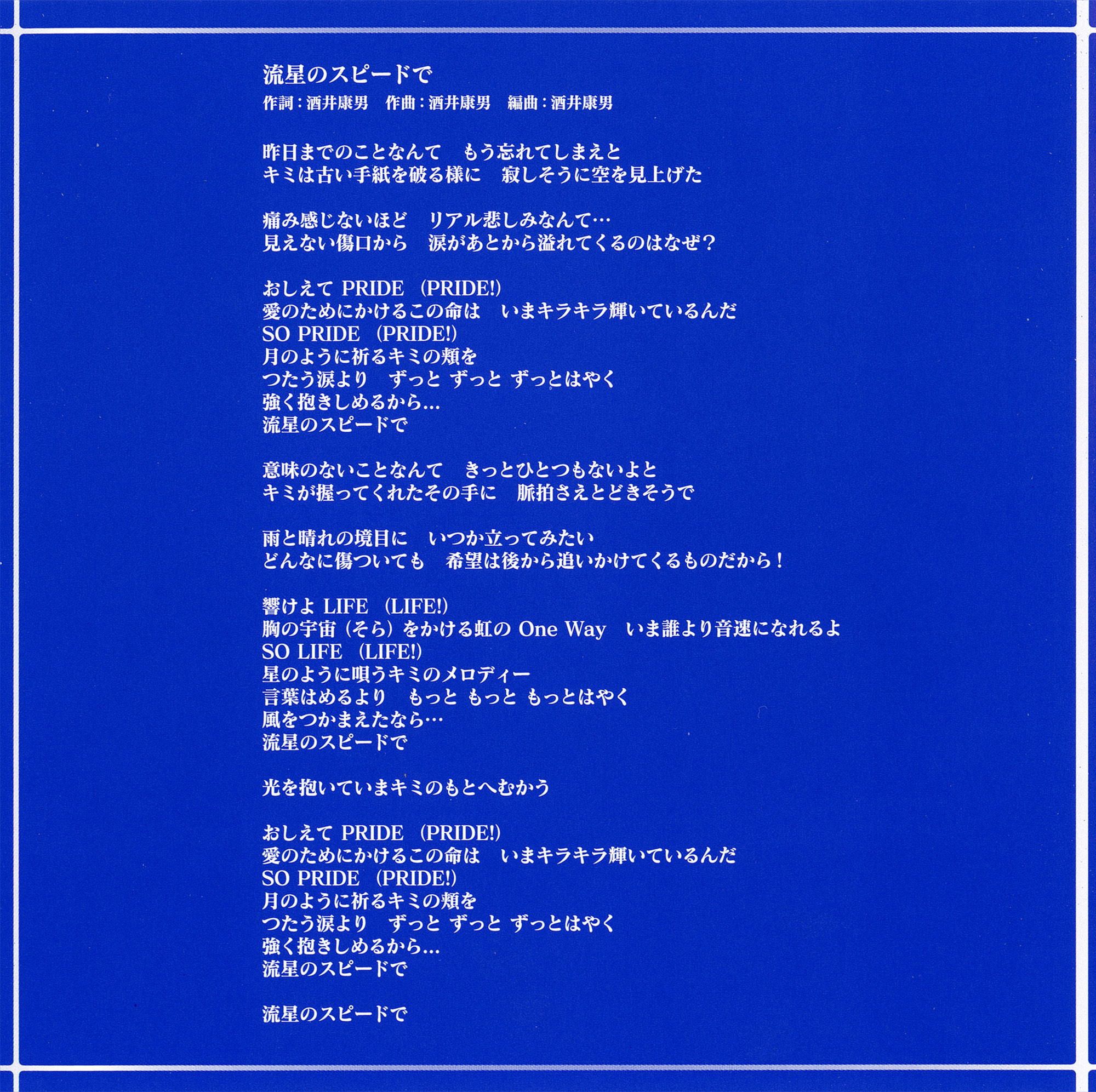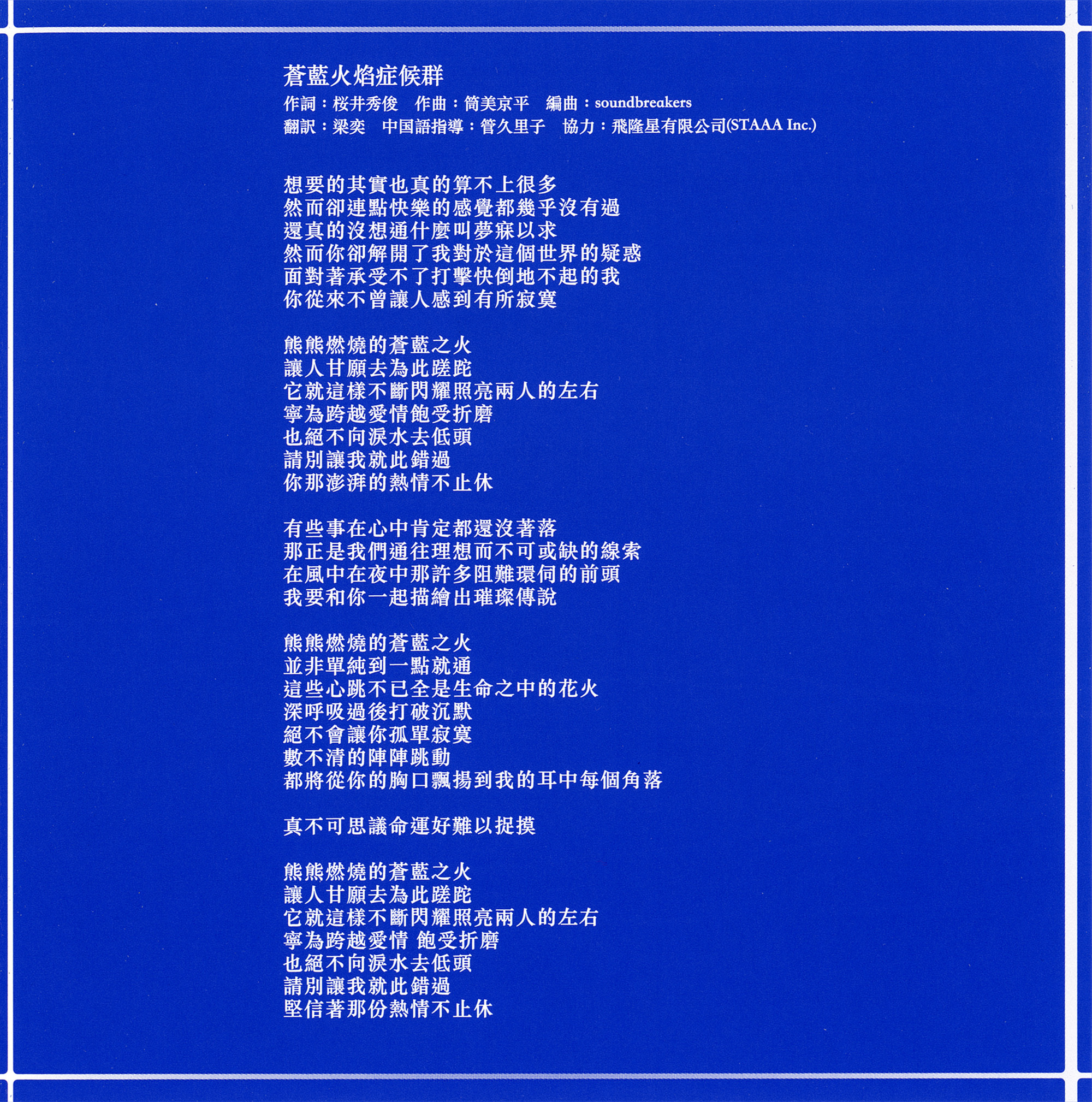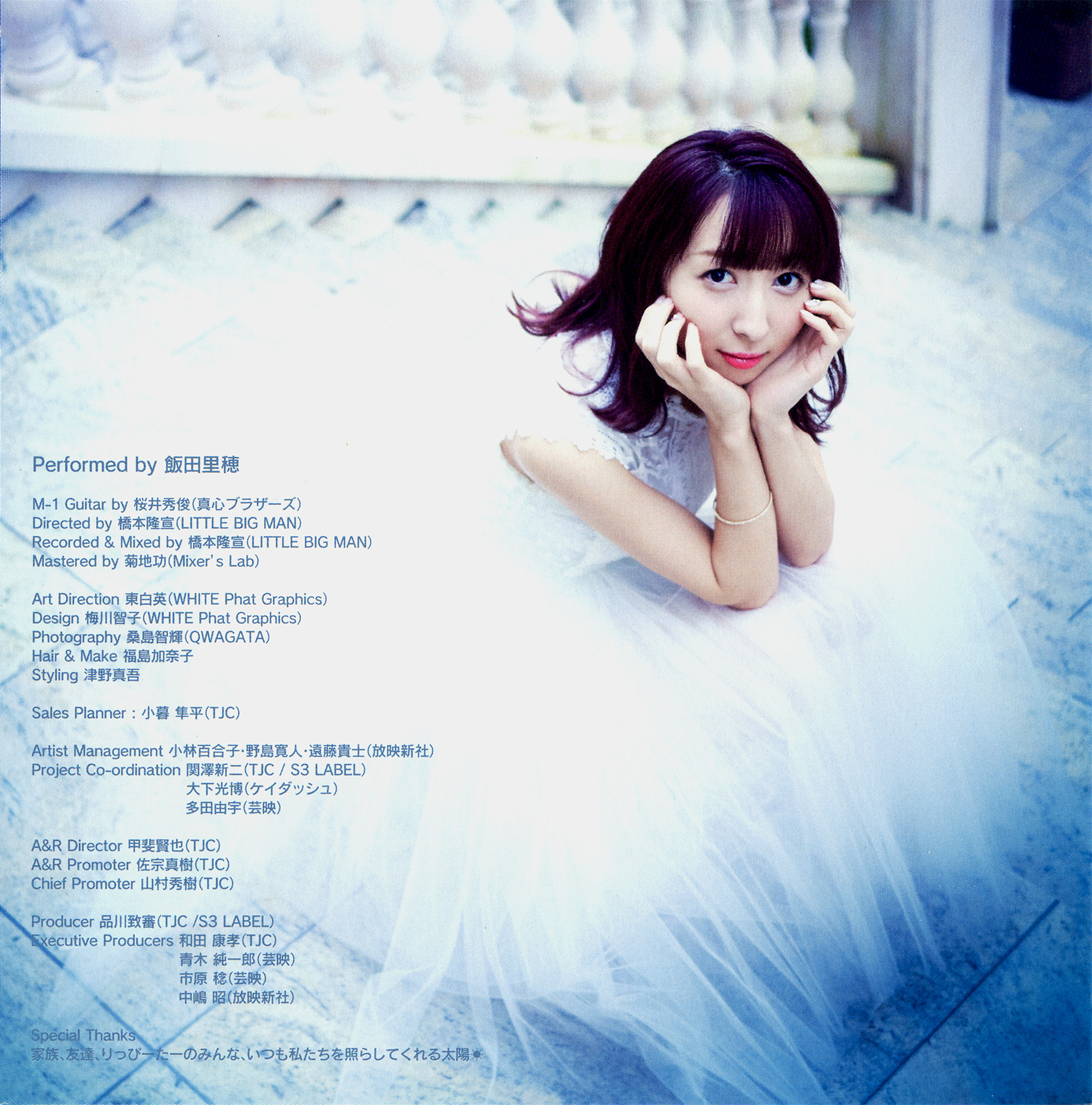 The first three pages are song lyics. These pages are all a nice dark blue with white text. The border around the page gradients between white and a very soft blue.
The fourth page is a photo of Riho Iida along with credits for the CD.
The back of the booklet is another photo of Riho Iida along with the catalog number
A scan of the disc itself.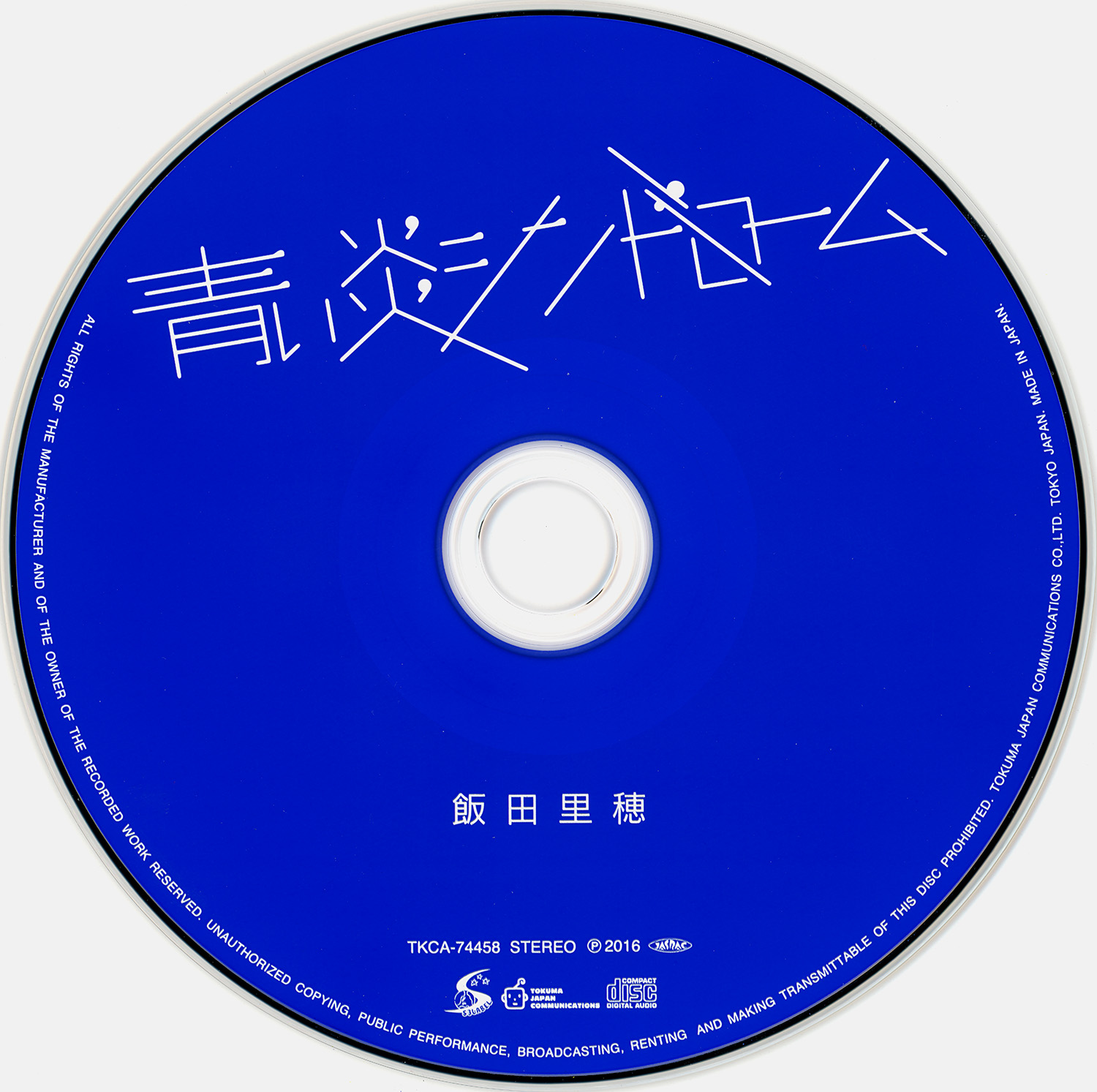 Very clean. It continues the motif of blue and white from the booklet. I like how the song logo is slightly at an angle.
Because this was a full CD case, it had some art under the tray which I cracked open.
It's... a round purple gradient. Well alright then...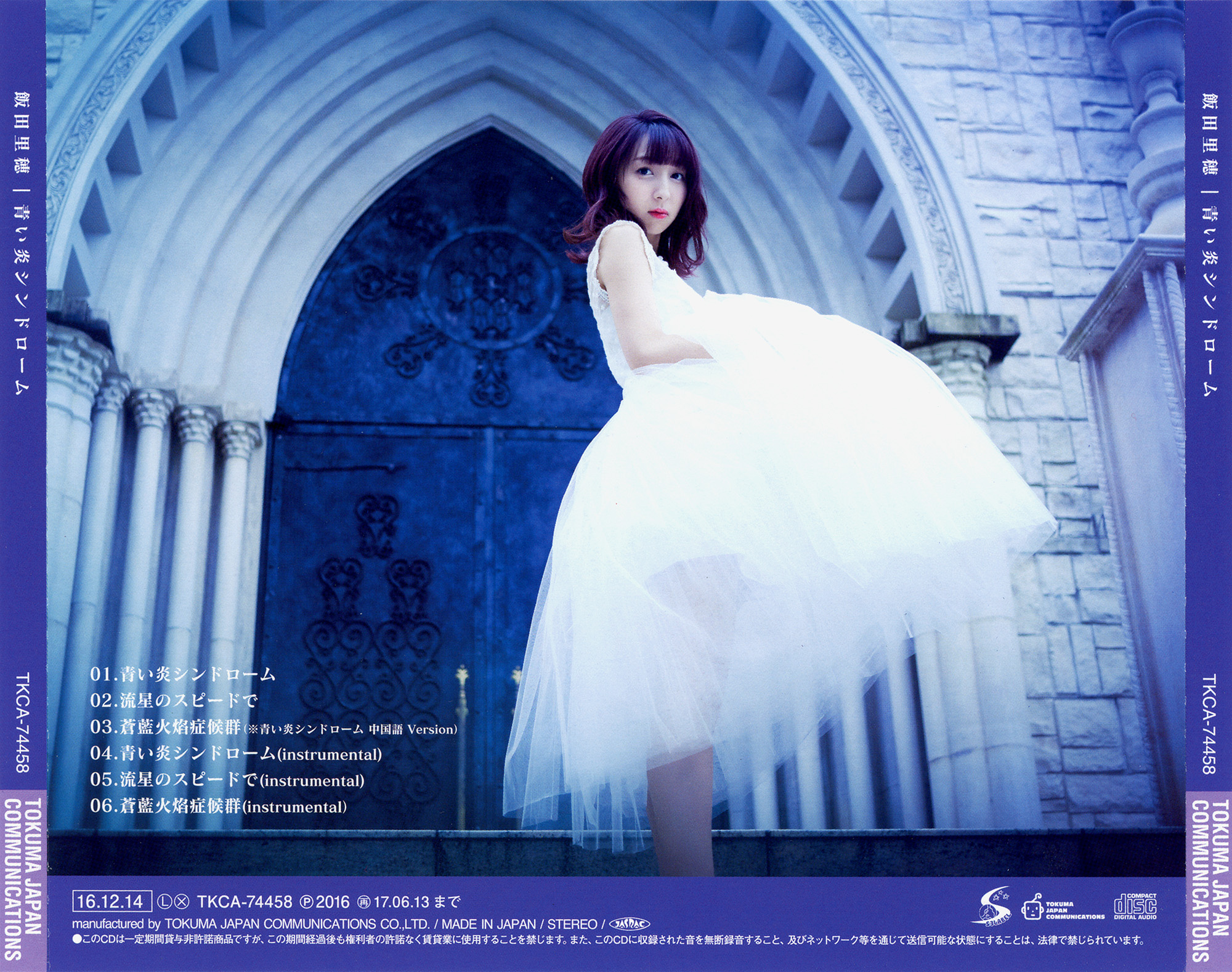 The reverse side of this is the back cover of the CD case. It has another picture of Riho Iida and various bits of product info. It feels a bit weird how this uses purple, but the booklet heavily uses blue. It feels almost like they were designed by different people/teams.
On the left side of the case was an obi card.
Just basic bits of information here.
The plastic wrapper for the CD had a sticker on it.
The information on the sticker is basic enough that even I was able to translate it without garm or shin:
TV Anime
Digimon Universe: AppliMonsters
Ending Theme
Blue Flame Syndrome
Below that is the catalog numbers for all 4 versions of the Blue Flame Syndrome CD.
One more thing for this CD.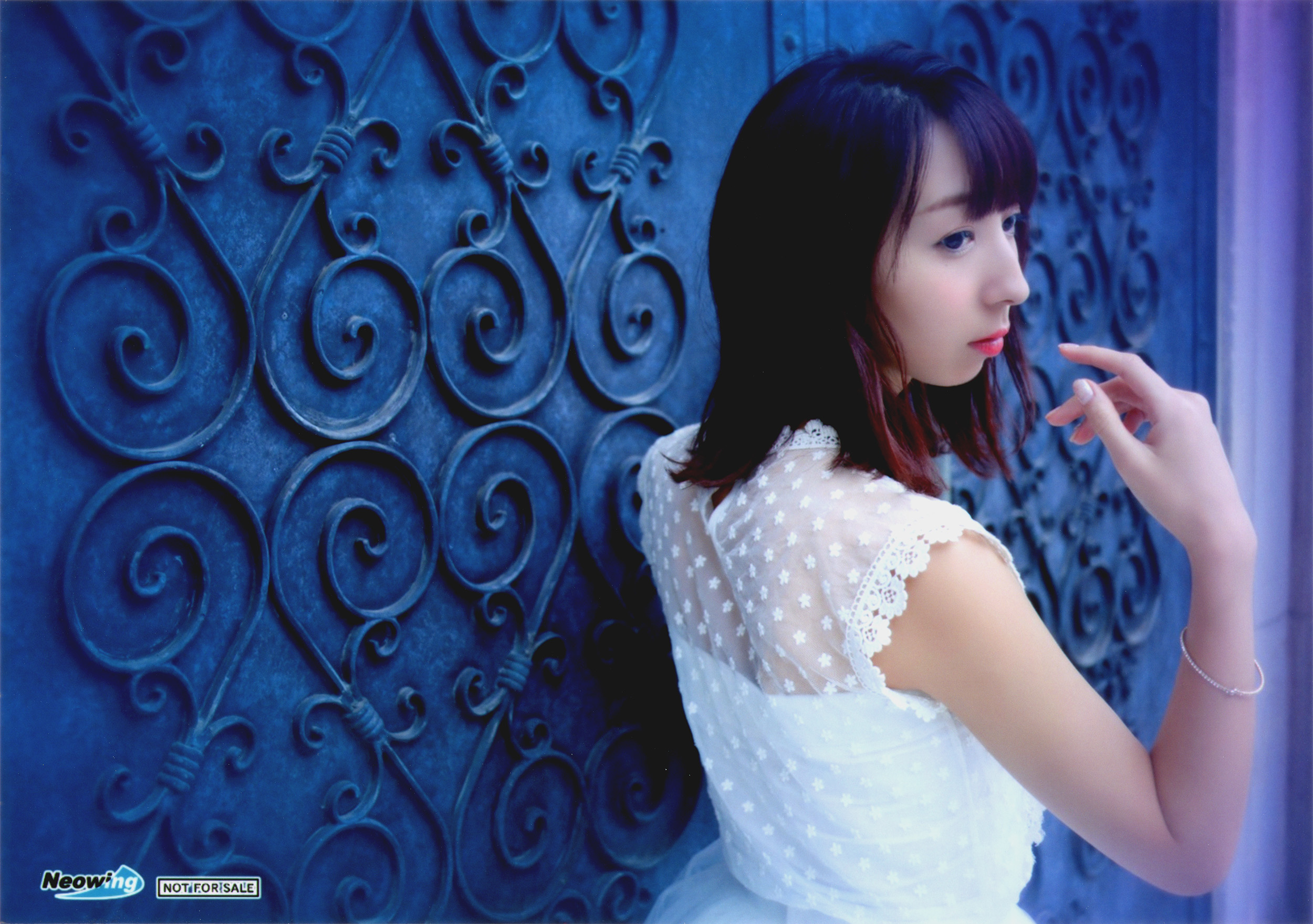 CDJapan had an exclusive promotional photo of Riho Iida that came with the CD. This was printed very well on good quality photo paper.
The different versions of Blue Flame Syndrome are still available at CDJapan (Affiliate Links.)
Normal Edition
Limited Version A (with Concert DVD 1)
Limited Version B (with Concert DVD 2)
Limited Version C (with Music Video and Making Of DVD)
Lots of Digimon and Appmon stuff is coming out soon and
donations would be appreciated
so we can make sure we can continue to get Digimon materials to share with everyone.
Plans to finish up the big gift for Christmas were slowed by the fact that it's hard to spend time on things at Christmas, but we are nearly done (in fact, I considered posting it even though we need to do one or two more things.)
Here is a trailer for one of my favorite Christmas movies.
A lot of people seem to not like Die Hard 2, but I honestly have always enjoyed it