Show User Social Media
Hide User Social Media
Joined

Sep 8, 2006
Messages

16,448

After going down for a few hours of maintenance, Digimon Web came back up with a new section called '
Digimon Profile
'.
Digimon Profile is a new ongoing series of reports that will help explain ecology and classification data for Digimon, with various other fun bits of information.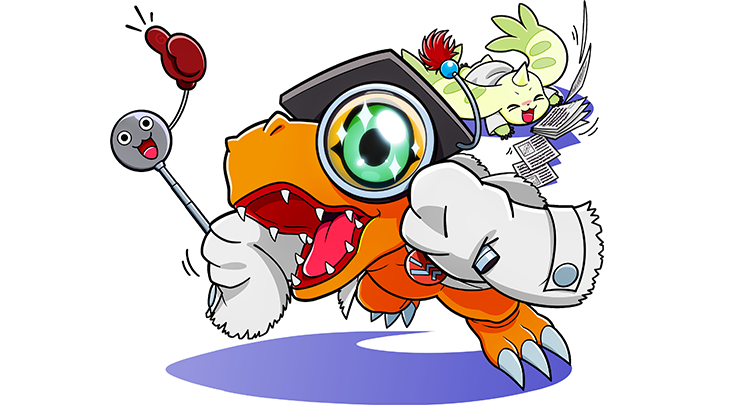 The reports are being delivered by Agumon Hakase, well known Digimon expert who holds a PhD in Digital Monster Studies.
Terriermon Assistant is also there to help. Reports will be posted on the 2nd and 4th Wednesday every month!
It's a fun way to present bits of Digimon information to fans new and old. All the artwork 'appears' to be from Soh Moriyama in the same style that he uses for the Digimon social media artwork. I doubt anyone will complain getting more artwork from the longtime Digimon artist.
The profile reports also link to the reference book entries of relevant Digimon for more information.
For day 1 we actually get 5 reports to start off with!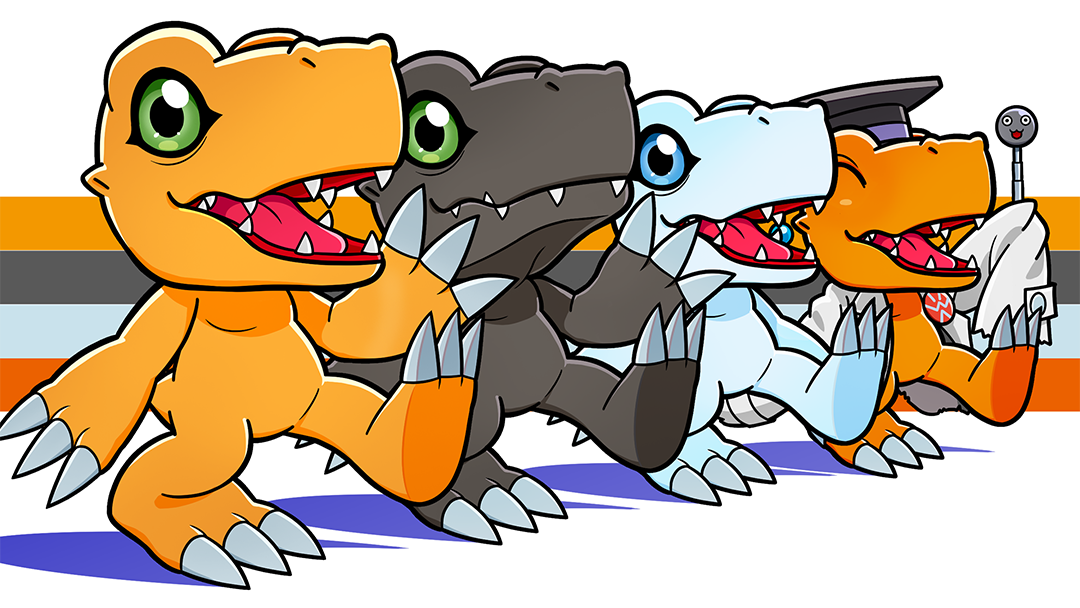 Report 1 covers types of Agumon
. The most popular Digimon has a number of Digimon based on him, so report 1 is going over various Digimon that have Agumon in their name, from Agumon, to the 2006 version, to BushiAgumon, Agumon Hakase himself, Bonds of Courage, and more!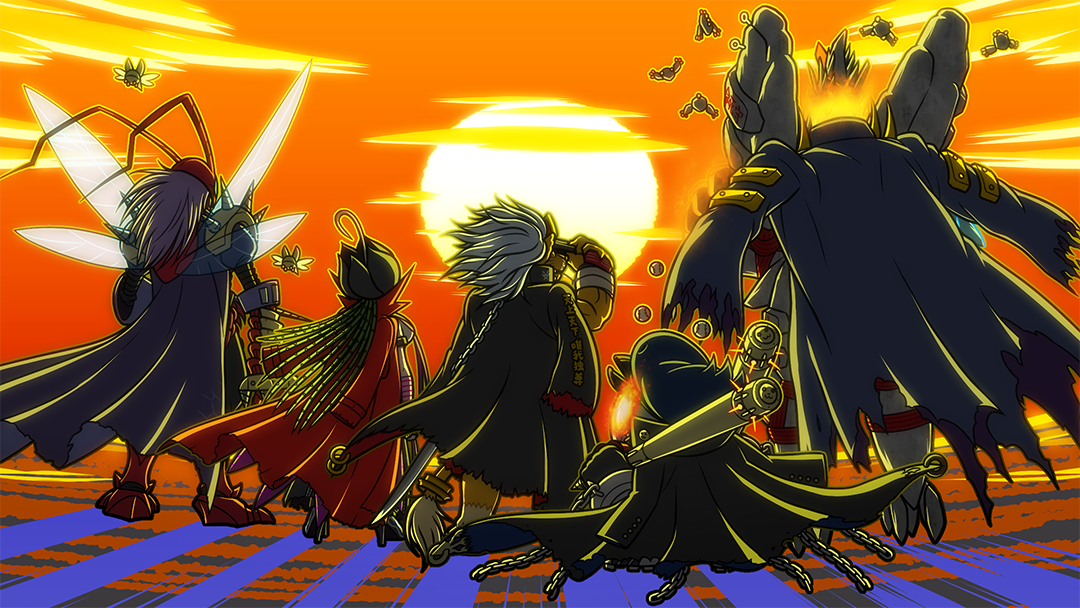 Report 2 covers the Bancho Digimon
. A handful of Digimon have the title of 'Bancho'. What does it mean, and what unique traits do these Digimon share?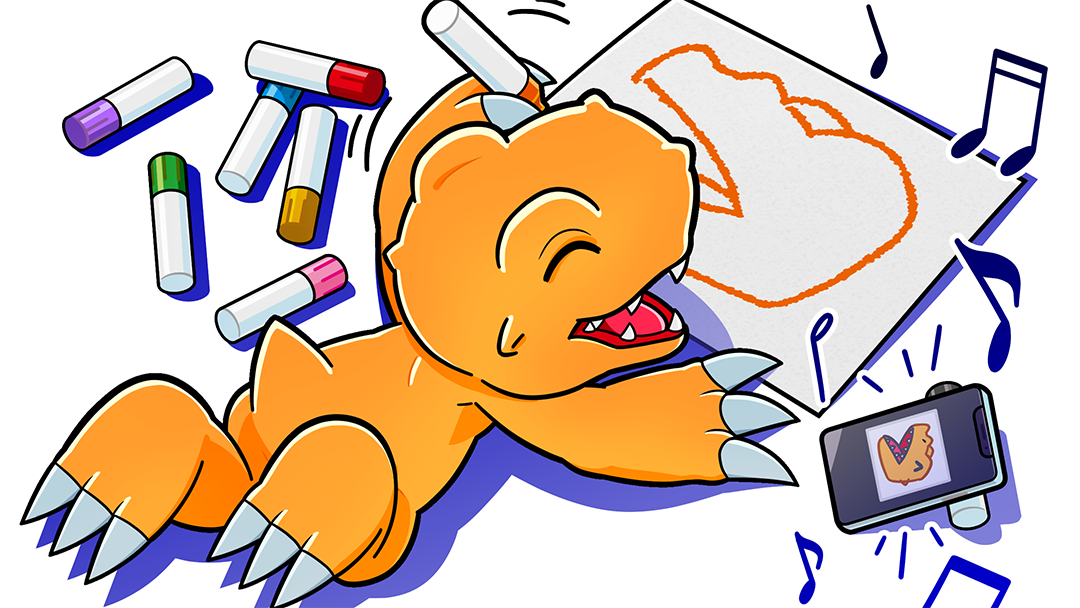 Report 3 featured Agumon Hakase having a bit of fun by showing you how to draw Agumon
. he also wrote a song to sing while drawing various parts of Agumon, and hopes that you will try drawing him with the instructions provided.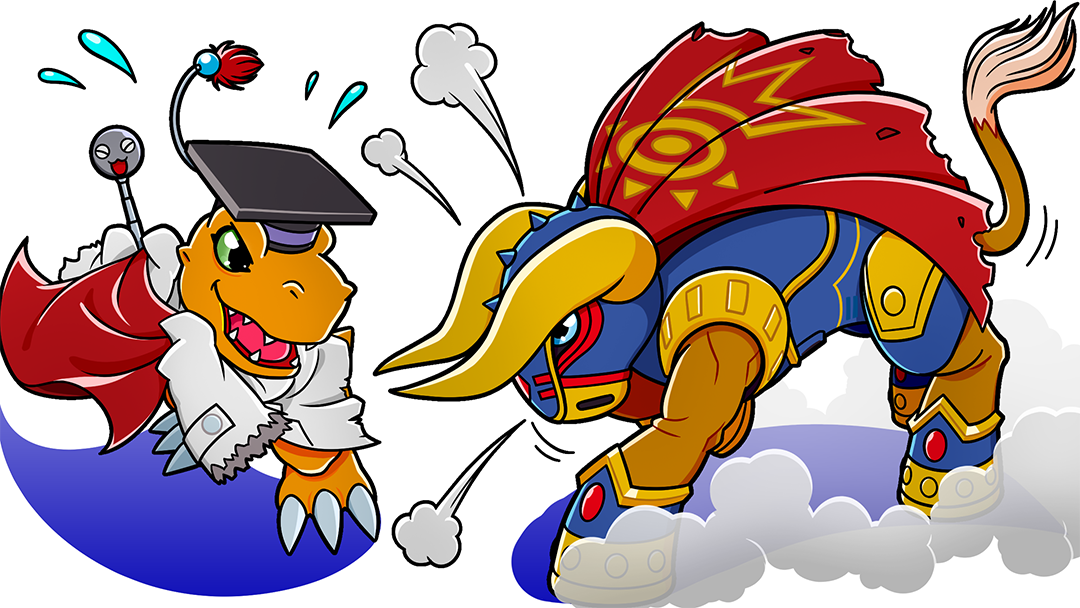 Report 4 is about cows
. 2021 is the year of the ox, and several Digimon are modeled on ox and cows, so Hakase introduces these Digimon, although he notes he omitted some animals that are considered to be related to them, or close to them.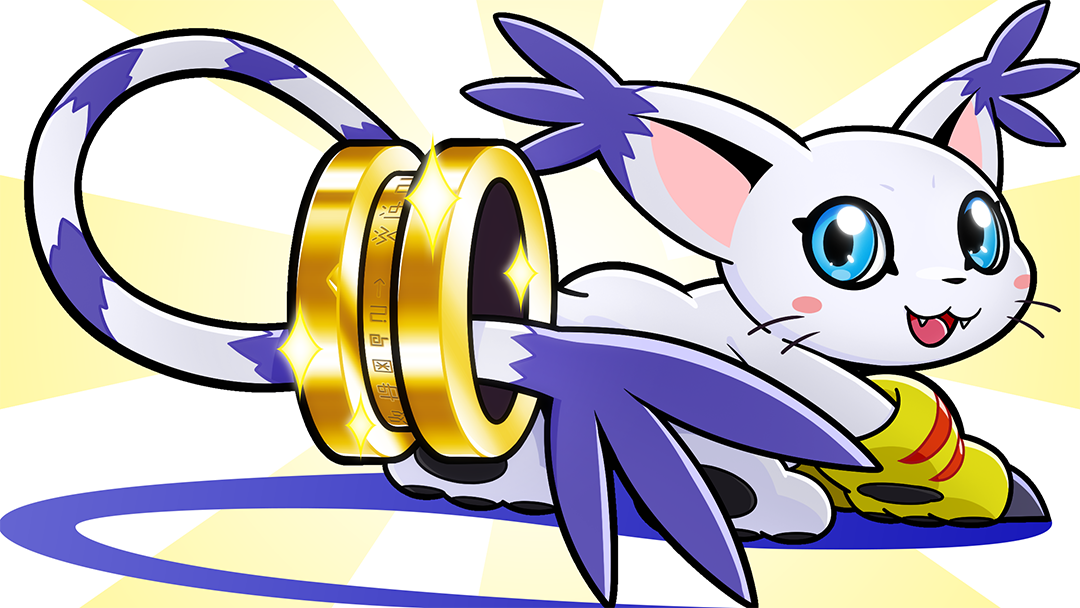 Report 5 is about those who have a holy ring
. The holy ring is a well known trait among some Digimon and Hakase introduces a number of Digimon who have this sacred relic.
That's it for the introduction they gave for Digimon Profile, but they also did a small reference book update, with a couple of the Digimon they went over in Digimon Profile...
​
BanchoLilymon
ClearAgumon
A few updates to Digimon web were also made...
A search bar has been added. It appears the translation widget hasn't been updated to feature it, as it vanishes when the widget translates the page.
Reference book pages have added suggested Digimon to look up, along with moving up the rankings of who has been looked at in the reference book lately.
A really fun update before the start of a long week!