Show User Social Media
Hide User Social Media
Joined

Sep 8, 2006
Messages

14,314
Project VB has been
announced
as Digimon Vital Bracelet, a V-Pet/activity tracker that will be released in March 2021.
It logs heartrate and steps to make your Digimon grow/evolve (so basically a fancy high end Pendulum.)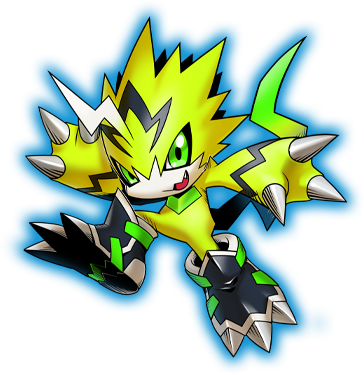 The new Digimon teased for it is a Super Sonic looking guy named Pulsemon.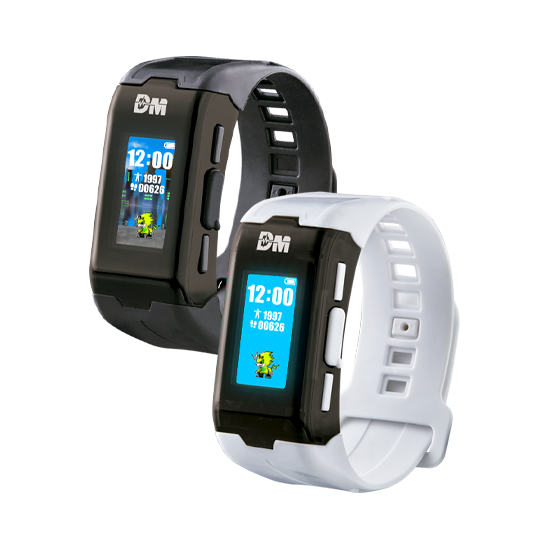 We also know a decent chunk of a lineup for it...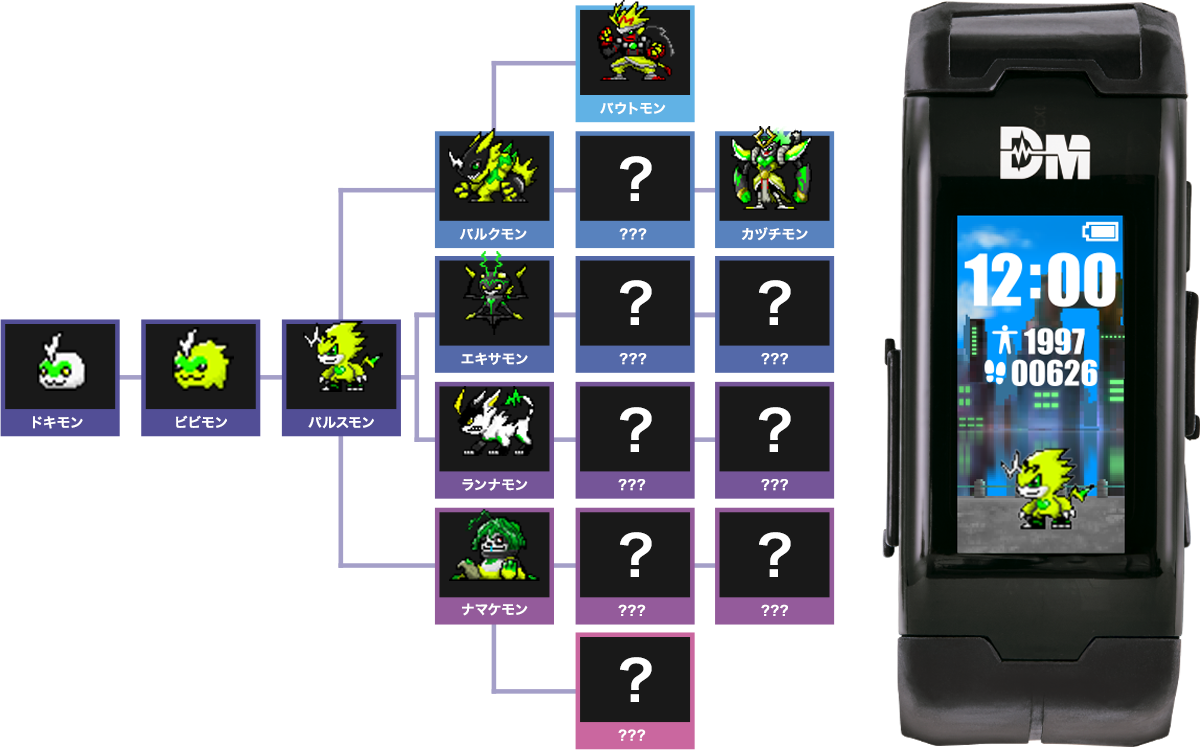 By level:
Dokimon
Bibimon
Pulsemon
Bulkmon, Exermon, Runnermon, Namakemon
Poutmon
Kazuchimon
The first 3 models are...
White and Black for 6,380 yen
Special (yellow) as a Premium Bandai exclusive for 7,260 yen.
Pre-orders open on December 18th.
They charge via an included USB Cable rather than using coin cell batteries.
The features of the V-pet are broken into 3 categories:
Pulselink- State of the digimon (Development and evolution) change based on your activity
Touchlink- 'auto battles' are activated by touching to devices equipped with nfc
ApplogLink- Smartphone sync features via an app, including records, missions, raised digimon, pictures, rankings, etc.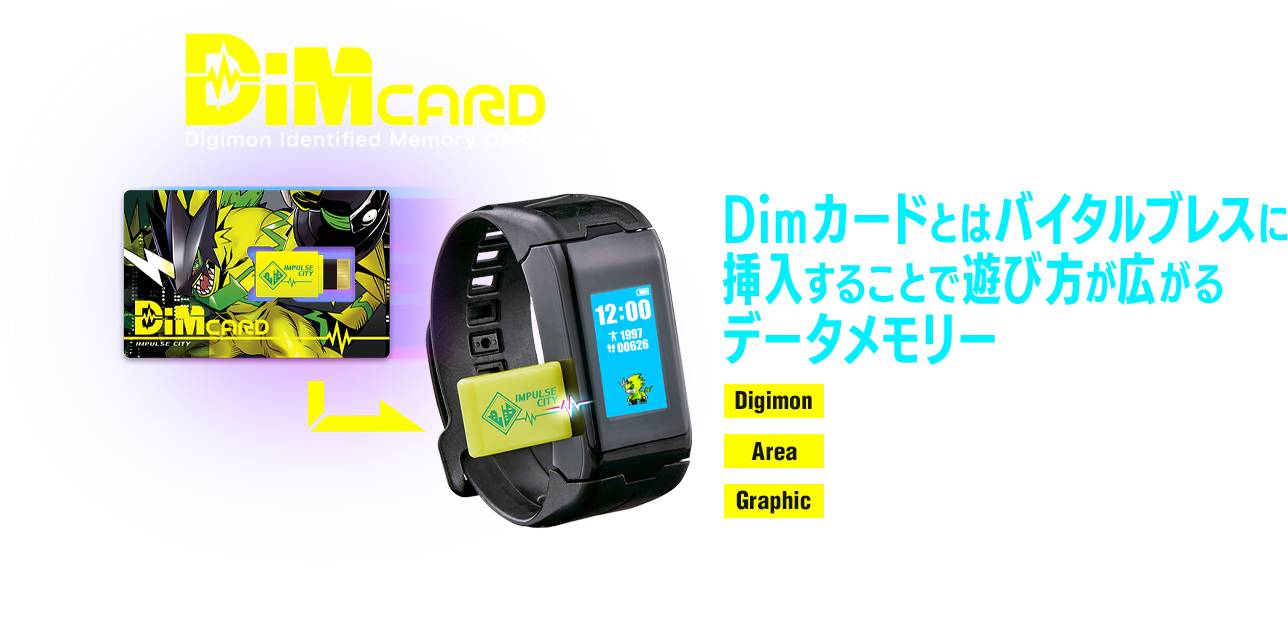 They are also introducing the 'DIM Card' (Digimon Identified Memory), which adds:
Digimon- Data that enables new Digimon to be trained.
Area- New stages for missions, etc.
Graphics- Allows you to customize the look of your Vital Bracelet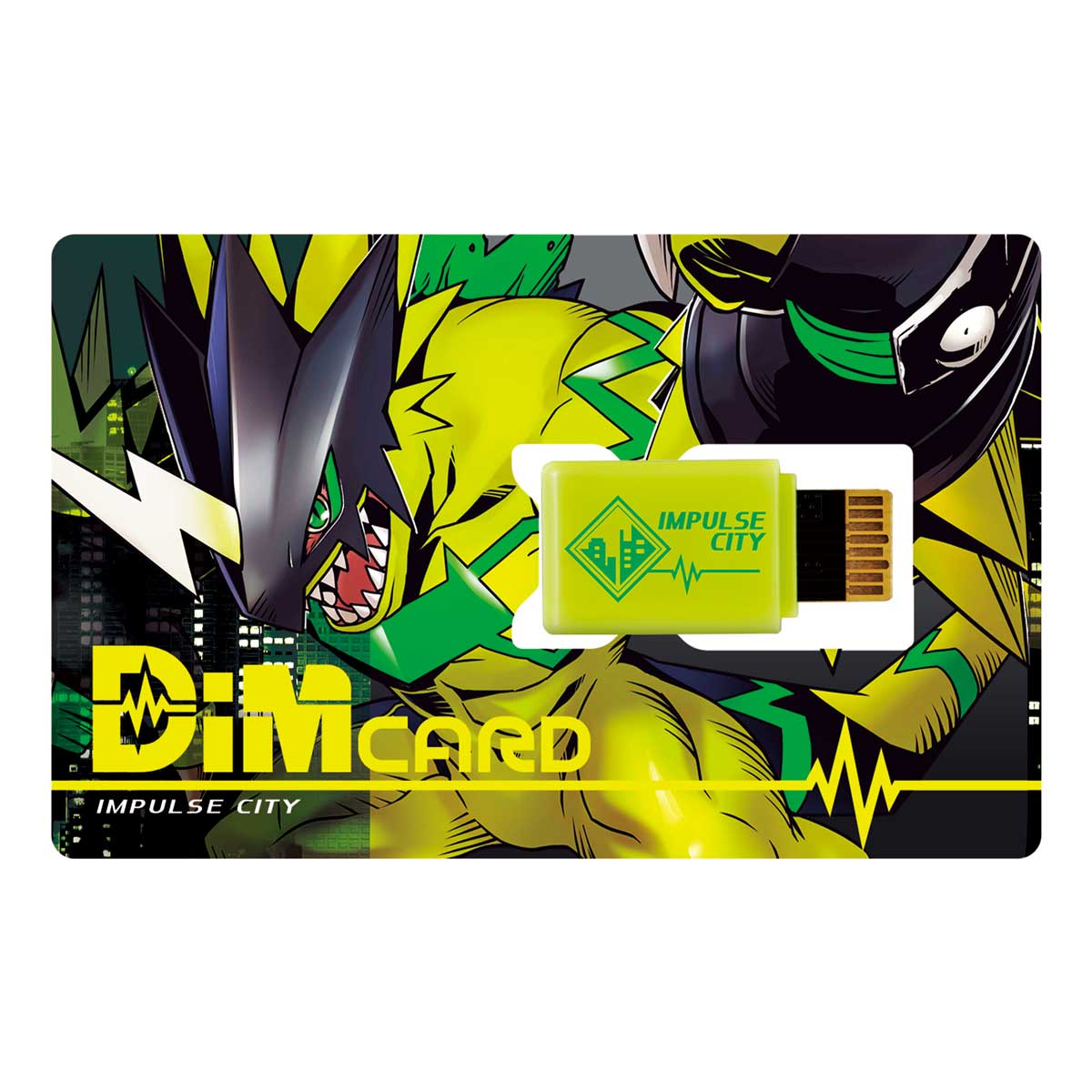 Impulse City will be included with the initial wave of Vital Bracelets.
One of the first DIM Cards
Ancient Warriors, which adds V-mon, will be included with the Special version at Premium Bandai (on top of Impulse City.)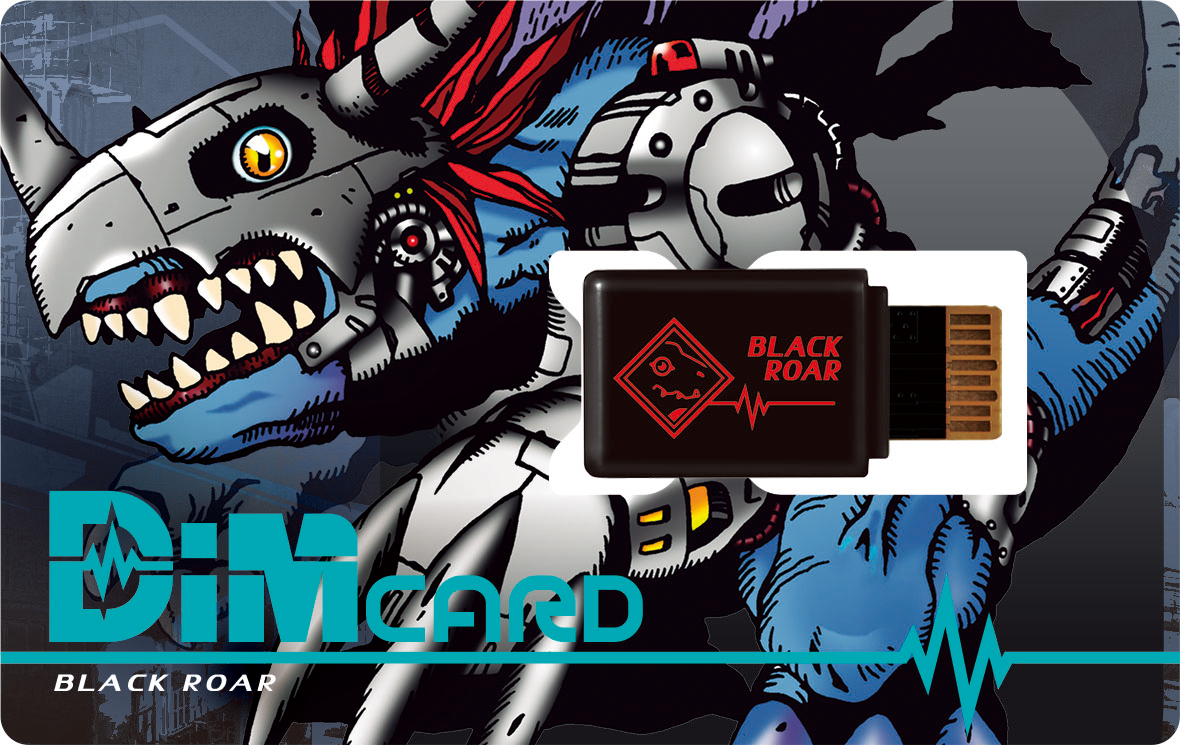 Early purchases will also include Black Roar, which lets you train a Digimon from Botamon all the way to BlackWarGreymon.
The first DIM Cards you'll be able to buy are sets of 2 for 1,760 yen.
DIM Card Set EX Digimon Adventure:- Includes Agumon and Gabumon. Both features characters from the anime, with Agumon focusing on Agumon related evolutions and Gabumon doing the same for Gabumon.
DIM Card Set Volume 1- Includes Volcanic Beat and Blizzard Fang (featuring 2 familiar Digimon from mobile games on the artwork.) Volcanic Beat focuses on Digimon in volcanic and rocky areas while Blizzard Fang focuses on glacier and snowfield areas.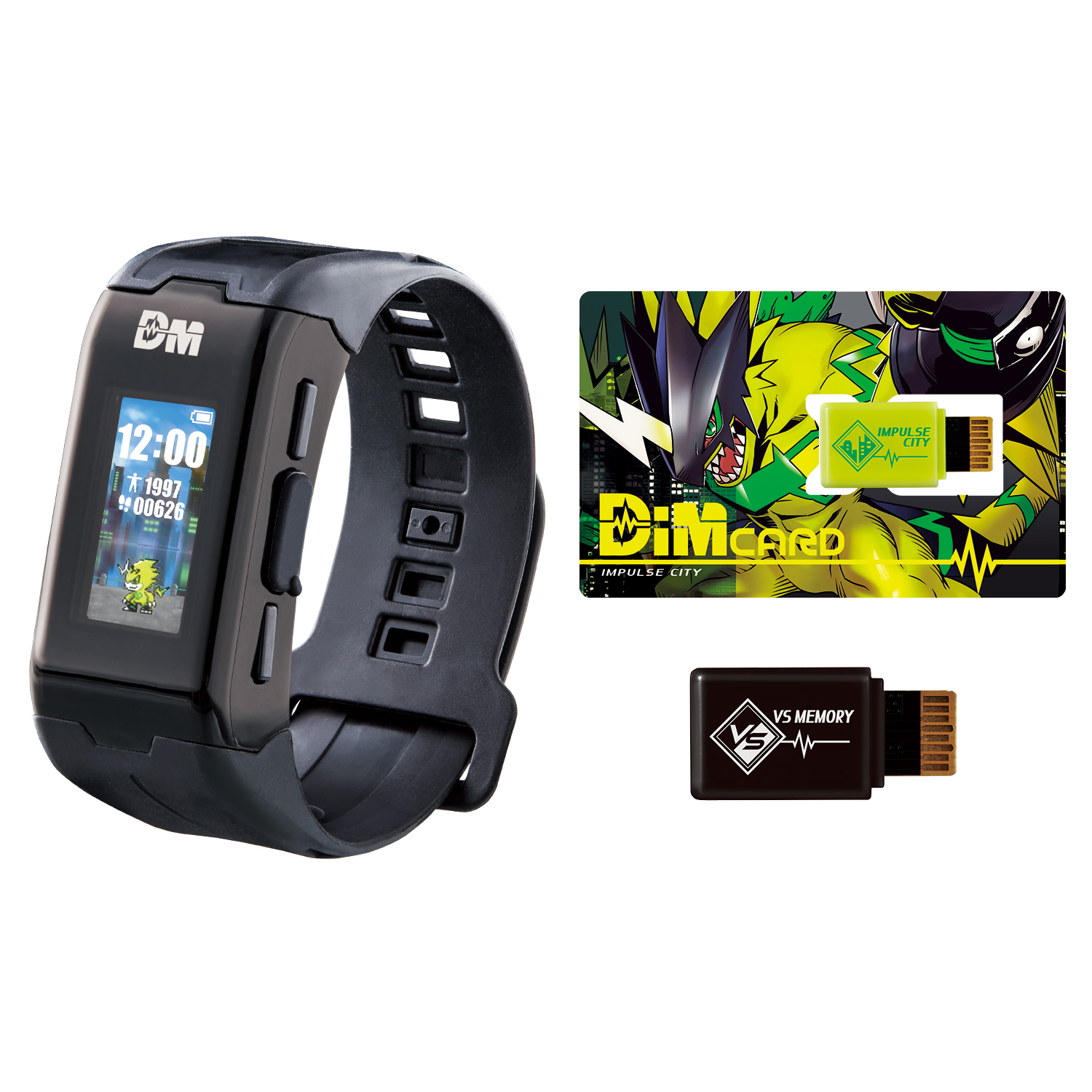 Lots more to come on Digimon Vital Bracelet!
Update- Pre-orders are open!
First up, the Vital Bracelet itself, which is available in both black and white for $58.90, and ships in March: (currently listed under the name 'Vital Breath' on HLJ)
Vital Bracelet Black
Vital Bracelet White
Then the first wave of Dim Cards are available to pre-order, which expands your Vital Bracelet with new Digimon to raise, new stages/areas, and new graphics for the device.
Each set includes 2 Dim Cards and is $16.25:
DIM Card Set EX Digimon Adventure:
- Includes Agumon and Gabumon anime Dim Cards. Ships in March.
DIM Card Set Volume 1
- Includes Volcanic Beat and Blizzard Fang Dim Cards. Ships in April.
Last edited: