Show User Social Media
Hide User Social Media
Joined

Sep 8, 2006
Messages

15,842
Confirming rumors from yesterday, the new V-Jump has indeed announced a new piece of the Digimon franchise.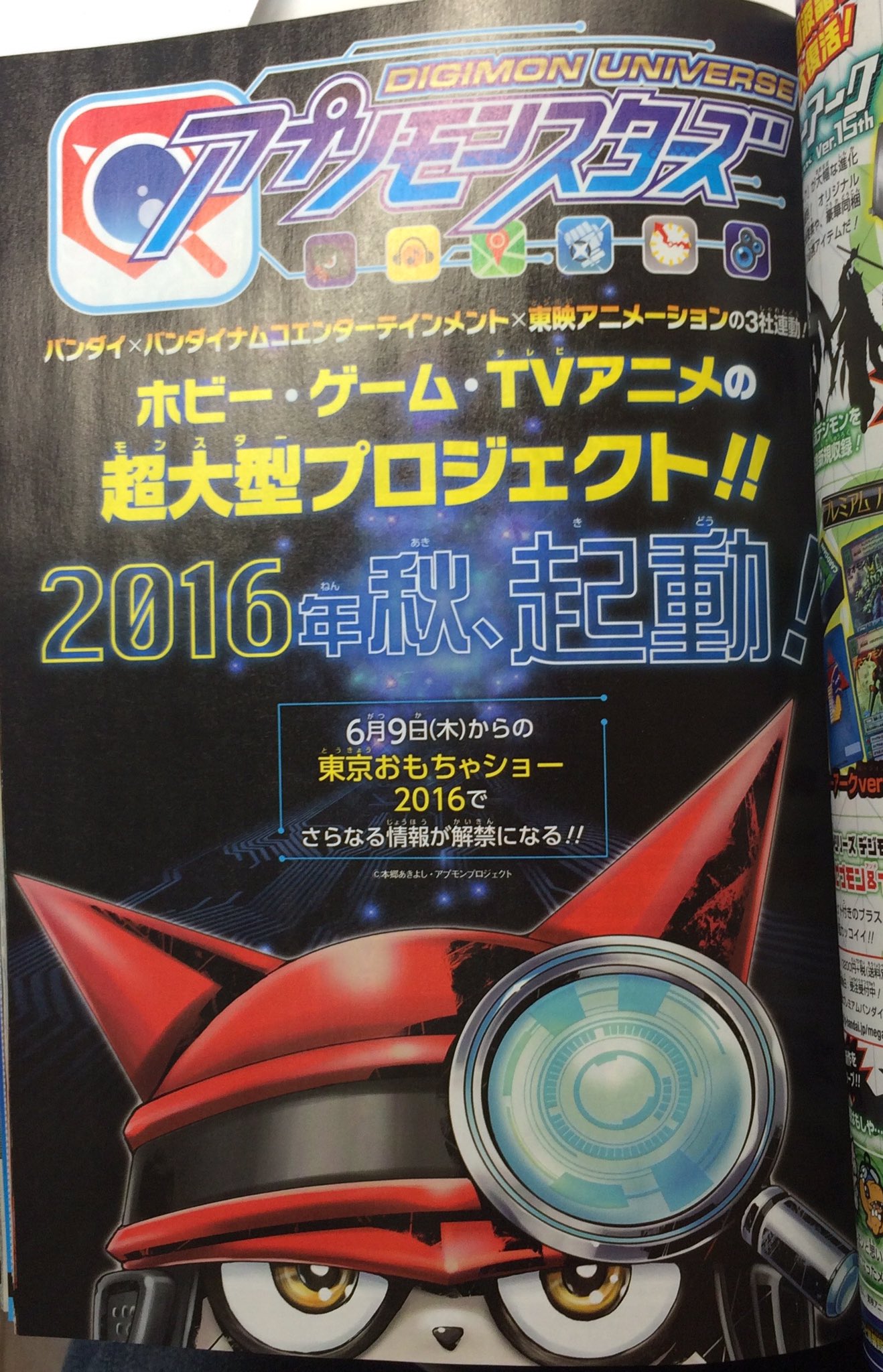 The full title seems to be Digimon Universe: App Monsters
The page is a basic one page sheet with various bits of teaser type information.
It mentions the various companies involved as Bandai, Bandai Namco Entertainment, and Toei Animation. From the way they list them it appears this is a collaboration between the three.
It also mentions there will be more news at the upcoming Tokyo Toy Show on June 9th.
They refer to it being a 'monster' sized project to launch fall 2016, with 'hobby' products (toys and so forth), a game, and a TV anime.
At the bottom of the sheet is an image of what appears to be a new Digimon, who we can probably assume is central to this new 'Universe' part of the franchise.
Aside from this Digimon, the only other thing in regards to the new project we can see on the image is 7 phone application style icons. Most of them seem to be styled to look like specific phone applications. The primary one shown appears to be a magnifying glass (which the new Digimon also has a magnifying glass near his head.)
More information to come soon, along with a proper translation of everything on the one sheet.
Thanks to
Takao
for originally bringing this to our attention and to
white4517
for posting the image.
Edit- Earlier the title was given as Digimon Universe: App Monsters. After various people checked it, they say it's Applimonsters. Others still say App Monsters. I'm sure in the morning we will see translations from onkei, shin, and rach, and likely go with what they say it is.
Update- Toei has put up a
teaser webpage
with a very clean alternate version of the teaser image.
Also, here is a clean version of the promo image...
Along with a clean version of the logo....
Also, leaving the V-Jump photo above, but Toei has put up a nice version of that same one sheet.
Update 2-
Bandai
and
Bandai-Namco
have also put up teaser pages.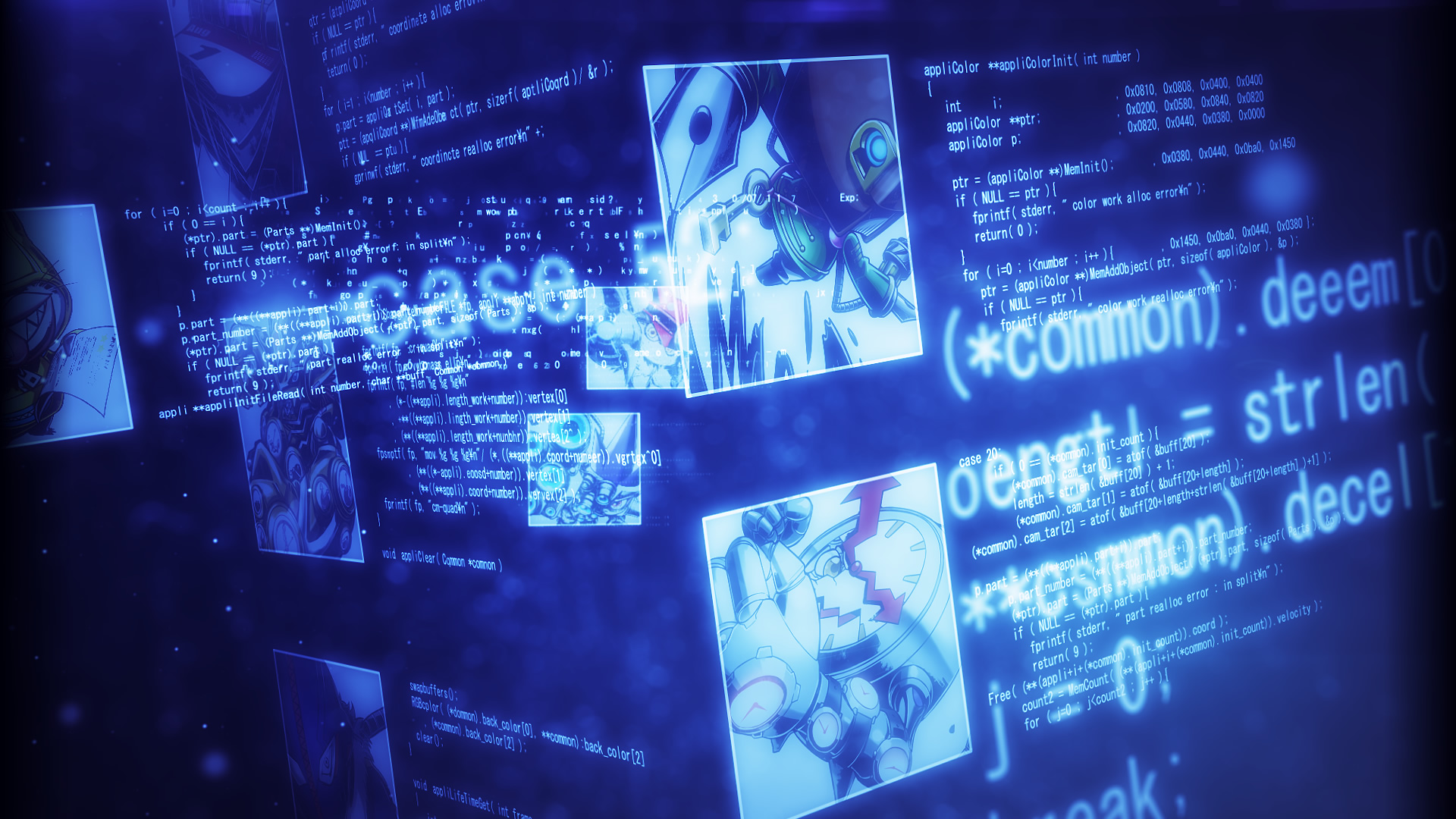 The background on Bandai's page appears to show a few new Digimon (I don't THINK any of these are pre-existing but I could be wrong.) The small image towards the center is definitely our new Digimon from the teaser one sheet.
Update 3- Here is Toei's formal
press release
.
A basic translation of the only new bit from the press release...
The key is the smartphone applications used by everyone around the world. Within these apps lurk artificial intelligence lifeforms called App Monsters, also known by the shortened name: Appmons. These monsters only exist for the number of apps that exist.
There is also a mention of a digital card game, and that other 'cross-media' projects will be coming.