Show User Social Media
Hide User Social Media
Joined

Sep 8, 2006
Messages

15,211
Digimon Universe: AppMonsters Airing Info, Various other bits, Images & Art from JVC
We knew it would air on TV Tokyo, but we finally have more detailed information thanks to the Jump Victory Carnival.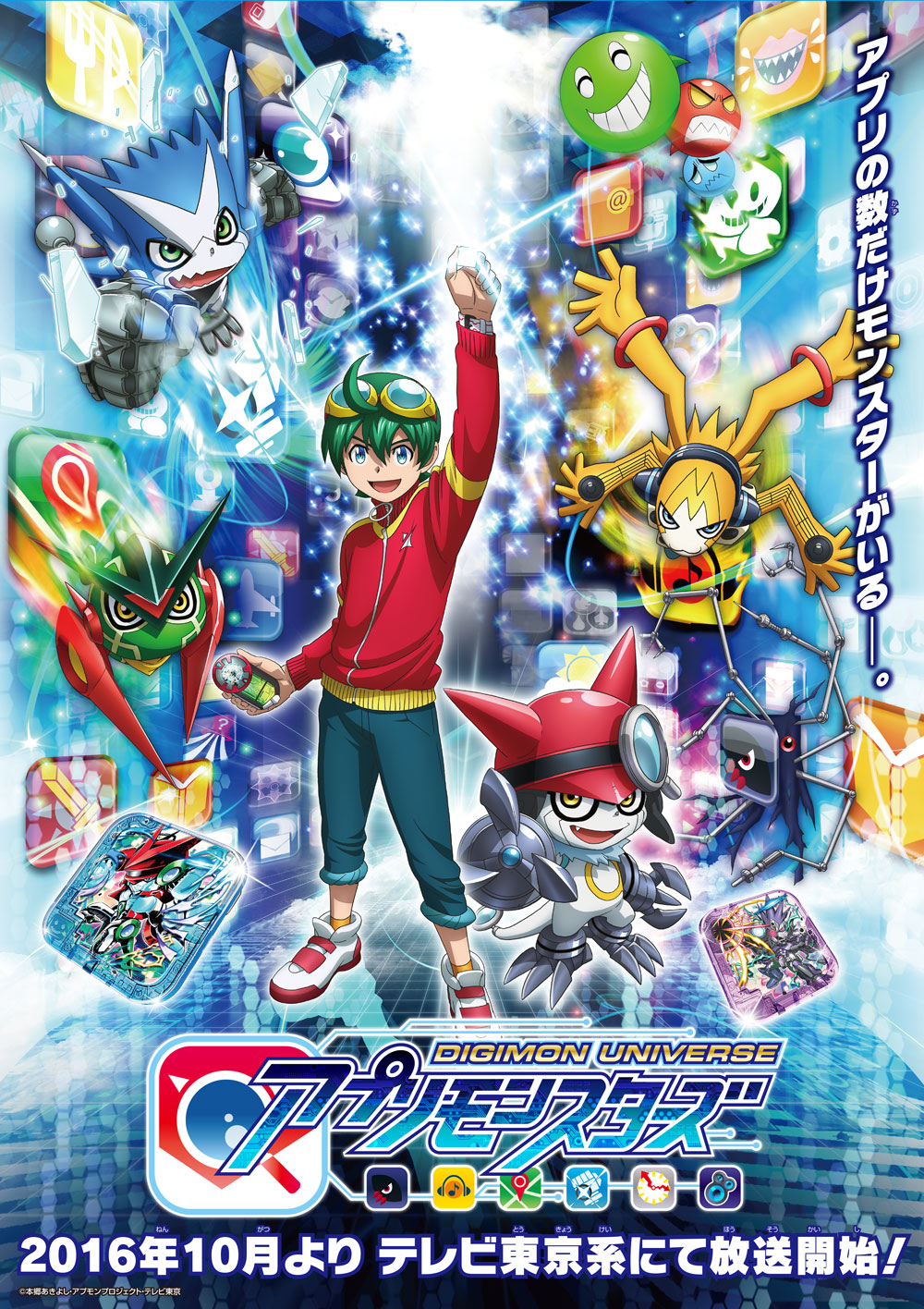 Digimon Universe: AppMonsters will begin on Saturday, October 1st at 7am on TV Tokyo.
Thus far no new trailer (perhaps saving for the next few days or upcoming weeks.)
They expect various products will be ready and in stores on October 8th to tie into the series beginning.
Character Profiles, Cast, and Images
have been coming out in recent weeks.
The Jump Victory Carnival is going on now, DigiFes starts in a bit over 24 hours, and various other Digimon news bits are showing up, so hopefully we get more soon.
And from the Carnival...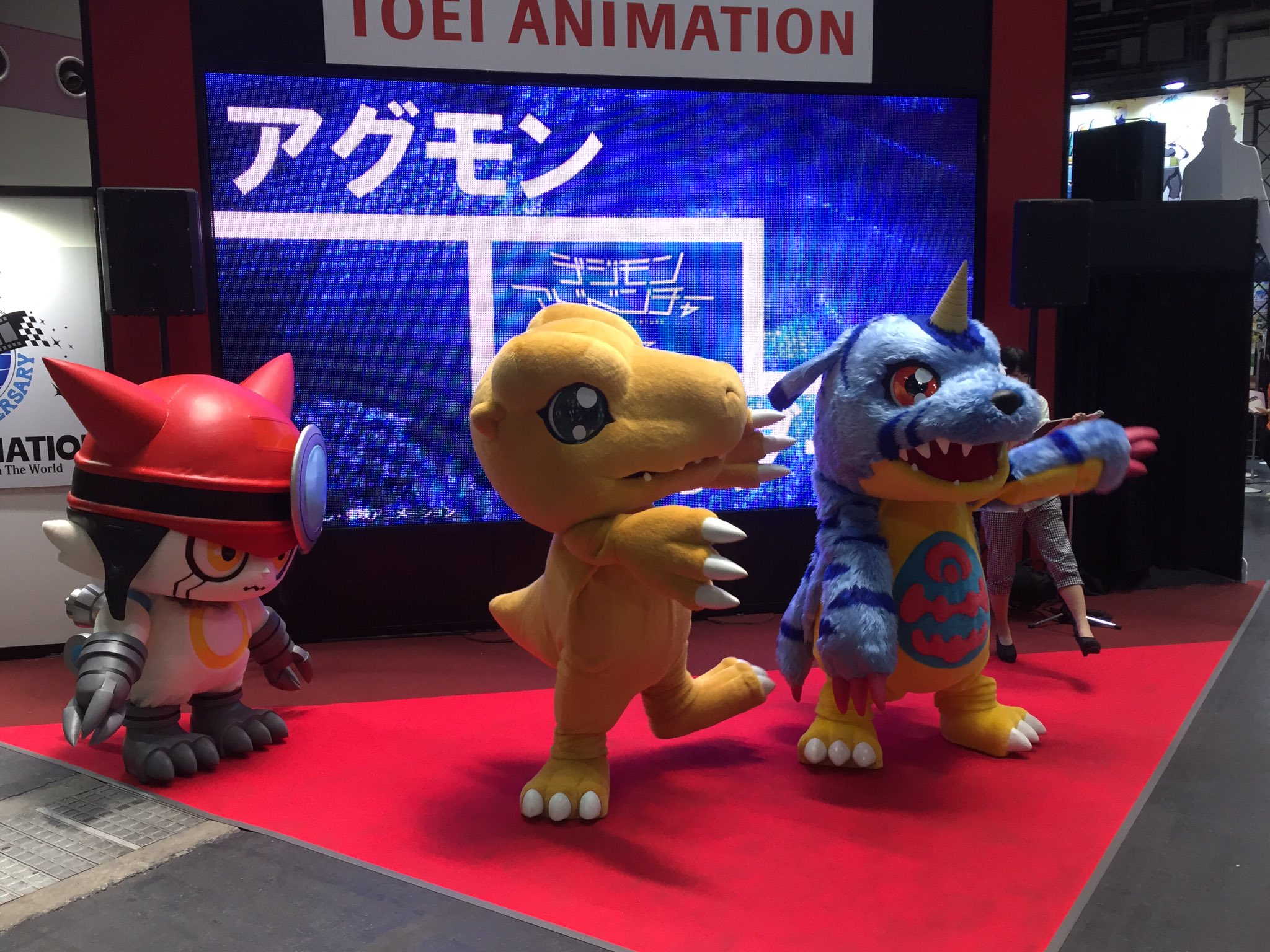 The various Digimon suits are there in promotion of the brand. Thanks to
DAC
for the image.
Thanks to
Count_Caffaule
we have more images of the suits, and of some of the designs they have on site from the show. Thus far we only have great looks at two of them, both Hackmon, which revealed underneath the Appmon version of Hackmon's hood is.... a head that looks shockingly like a recolored Hackmon!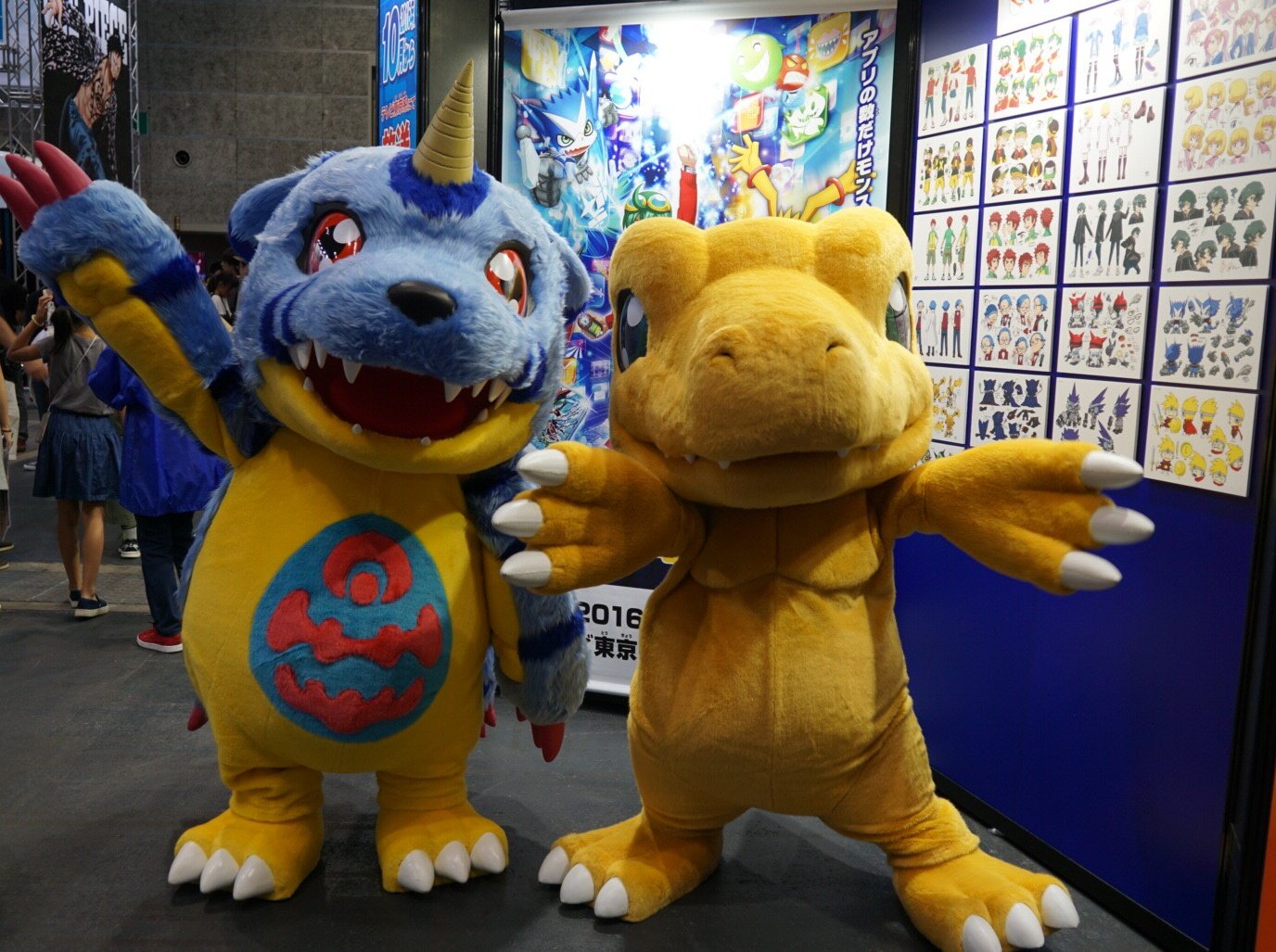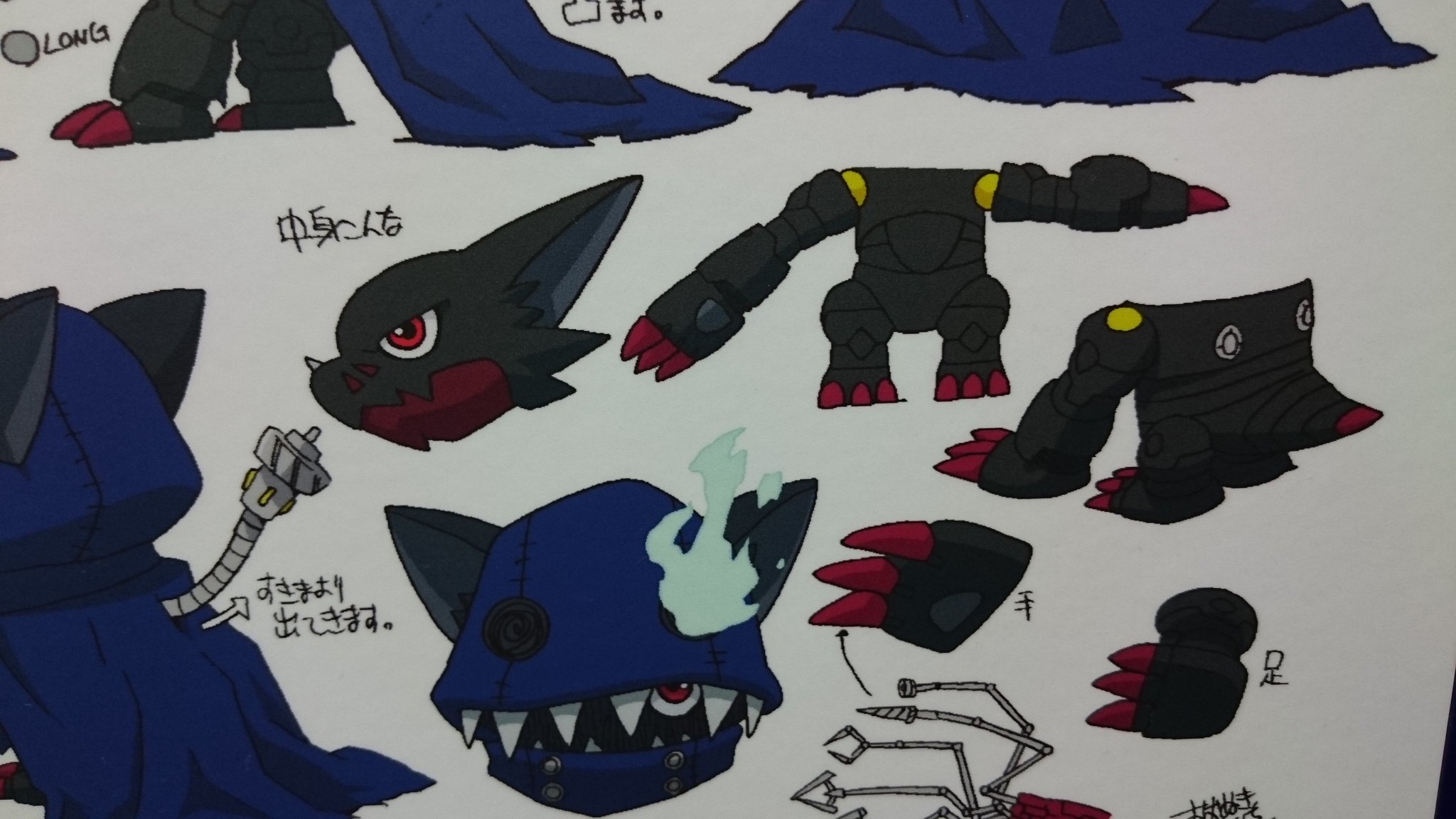 I don't know why I'm surprised he looks like Hackmon... I guess with all the shadowing I expected something more mysterious to be revealed.
We will update with more art when we get good images of other ones up at the JVC.
Update-
kureigi_pi
put up an interesting image (cropped out some of the phone kibble from the image.)
At first it just looks like an upcoming Appmon card.
But the name is interesting. The text "ツブモン" is identical to the name of Tsubumon (Armadimon's Baby 1 form.)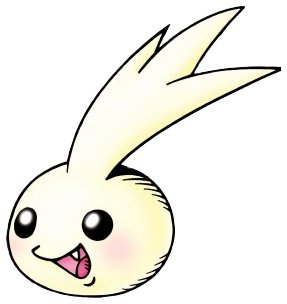 So after Hackmon was an Appmon version of 'classic' Hackmon, we have what appears to be the first Appmon with an identical name to a Digimon, but with only minimal inspiration from his namesake (in Appmon Tsubumon's case, he has 3 points on the top of his head, which matches classic Tsubumon even though they have no other obvious similarities.)