Show User Social Media
Hide User Social Media
Joined

Sep 8, 2006
Messages

16,142
Gallery update!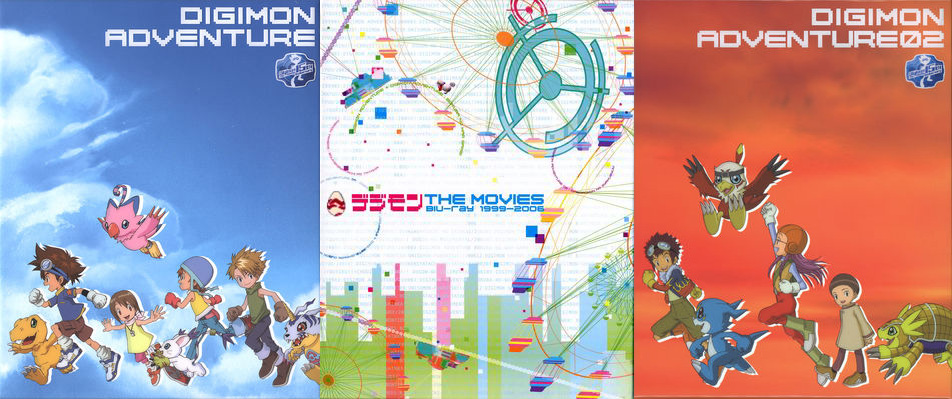 I've updated the gallery with over half a dozen older scans and screencaps of products that were done a few years ago, prior to the gallery existing.
First up is the Digimon the Movies Blu-ray Box.
Scans
Screencaps
Then we have the Digimon Adventure Blu-ray Box.
Scans
Screencaps
Last, but not least, is the Digimon Adventure 02 Blu-ray Box.
Scans
Screencaps (Composite)
Screencaps (Component)
The Movies and Adventure Blu-ray boxes were, I believe, the last major things scanned on my old scanner as it was starting to act up towards the end.
The scans and screencaps are identical to the versions posted previously and haven't been re-edited (although they have been renamed for organizational purposes.)
The original breakdowns can be found at:
Adventure
,
Adventure 02
,
the Movies
. The articles themselves still have the images embedded instead of smaller thumbnails, so they made slowly and use a decent chunk of data.
Many of the Adventure screencaps are still the JPGed versions that imgur converted (not to mention I hadn't cropped the black bars out of these.) When I have free time I'll try and replace them with PNGs (whether I track down the original screencaps or take new ones I'm not sure at the moment.)
Adventure 02 has 2 sets of screencaps because the production chain changed towards the end of the series, leading to video quality that changes quite a bit once you hit that point.
As time and energy allows other old breakdowns/scans will be put into the gallery.
Lots of Digimon stuff is coming out soon and supporting us via our
Patreon
or
donations
would be greatly appreciated so that we can do more breakdowns and improve the site. Feel free to join us in the
Discord
if you want to chat about the figure.