Show User Social Media
Hide User Social Media
Joined

Sep 8, 2006
Messages

13,985
A few different Tamers pop-up shop updates!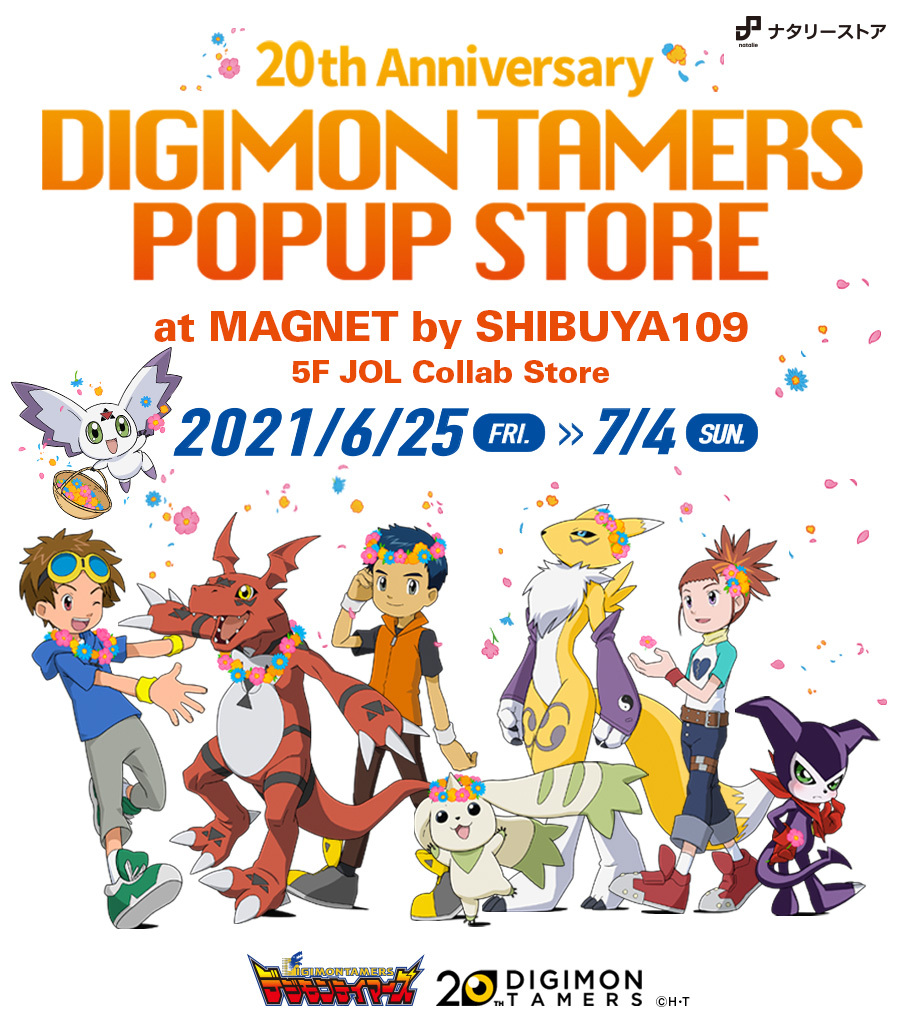 First up,
a previously unannounced Tamers pop-up store
being held by Natalie Store.
The Digimon Tamers 20th Anniversary Pop-Up Store gets new art of the main trio of Tamers & Digimon, plus Impmon and Culumon celebrating.
The pop-up shop will be at the Magnet by Shibuya109, on the 5th floor,
at the JOL Collab Store
.
It will be held June 25th through July 4th. The first day will require
reservations that will open up
on June 16th.
Natalie Online
will do online orders during the same period the store is open, but web orders will be made after the shop is done, so it'll take awhile to ship.
They will announce the product lineup a week from now.
A few alternate formations of the key art...
​
And then next up, GraffArts!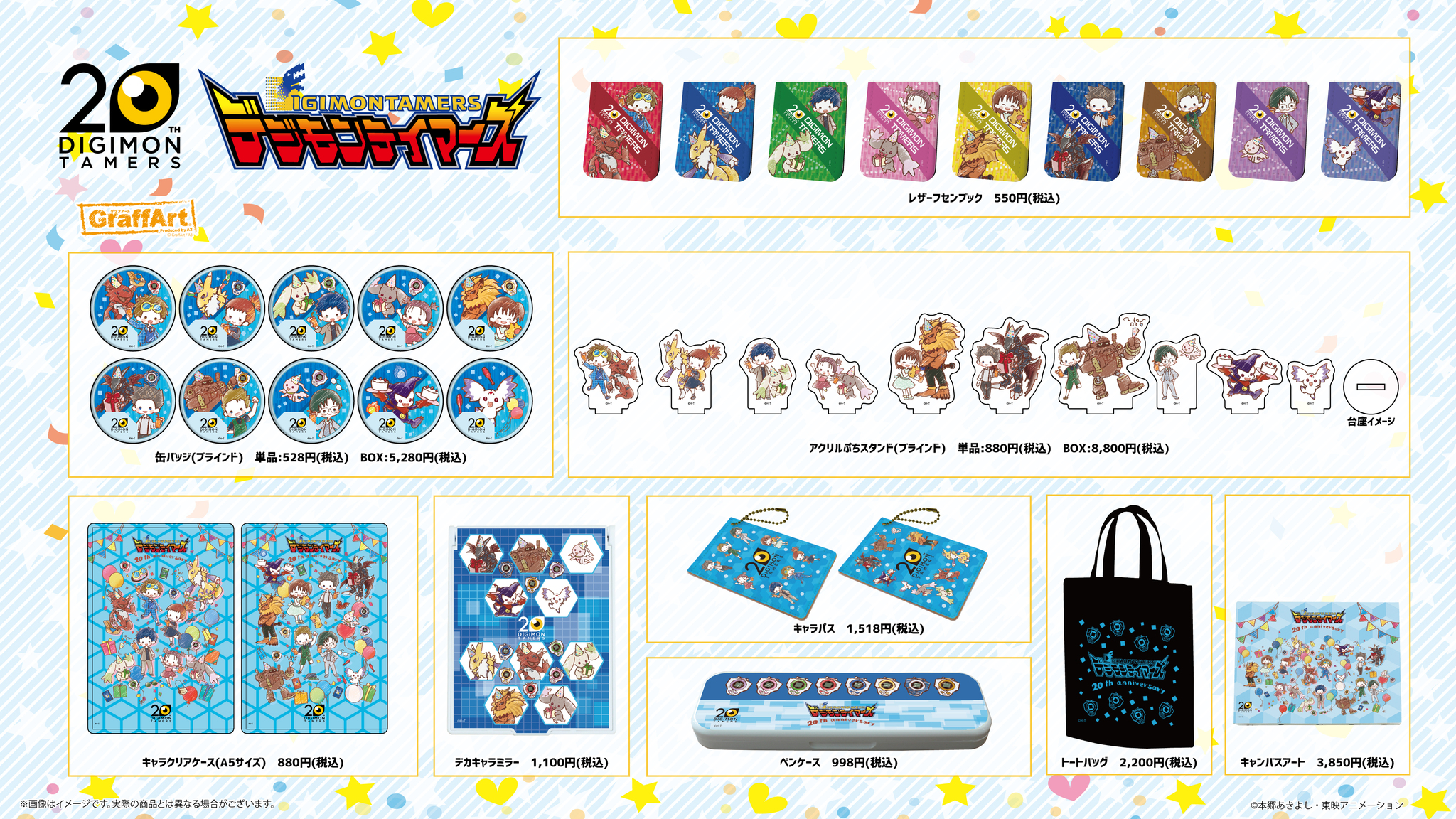 On the 20th Anniversary of Tamers in April, they announced Tamers would get GraffArts products like Adventure and 02 did. We also got a preview of the GraffArts chalk graffiti style art for Tamers.
Now we have the details
of where the pop-up shops will be held, and what the products are.
The Digimon Tamers GraffArts Pop-Up Corner will be held starting June 26th at GraffArts Ikebukuro Main, Namba, and Nagoya.
Online sales are open at eeo Store
. Products will be delivered in August for online purchases.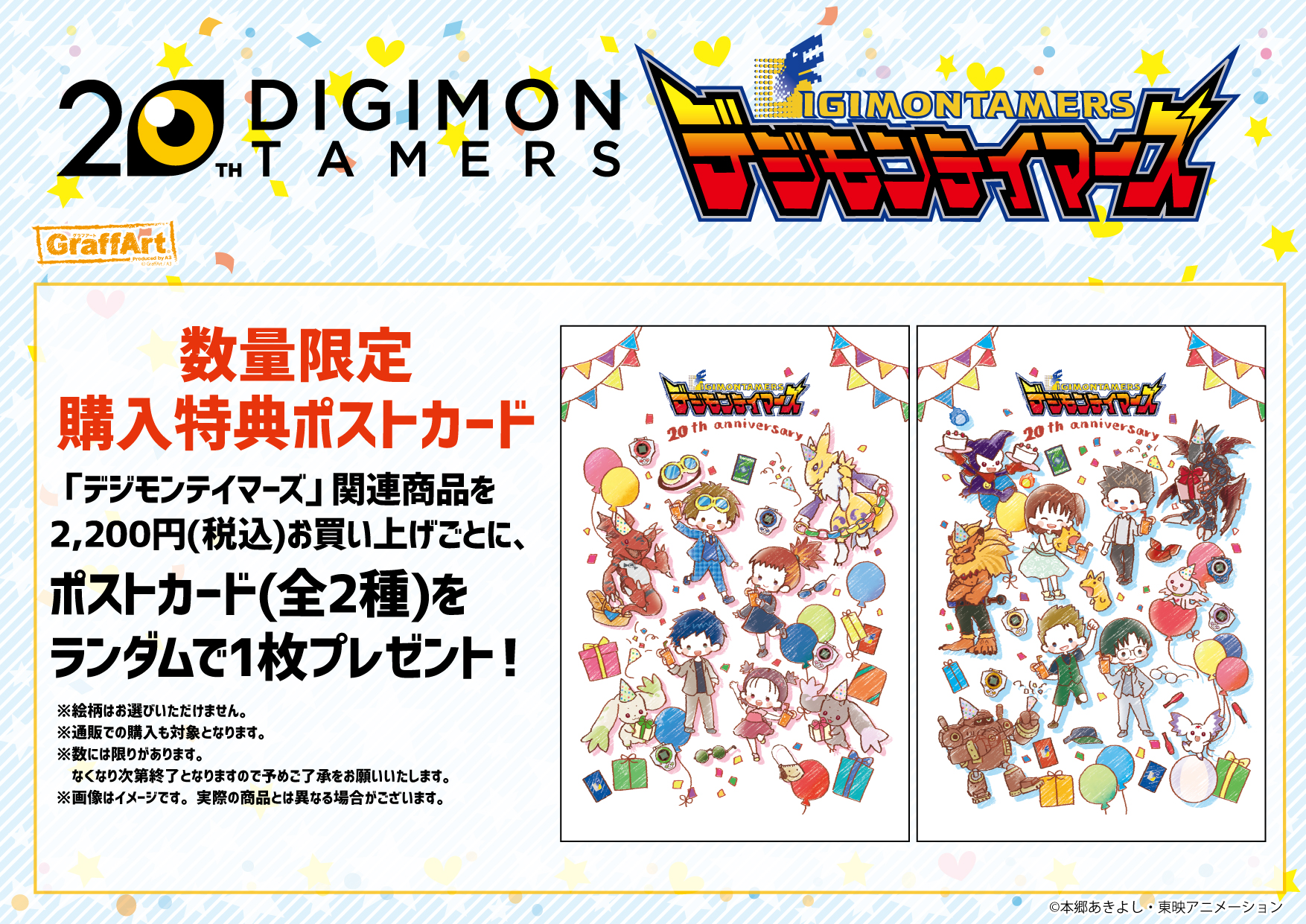 One random postcard out of two will be included for every 2,200 yen spent. This is for both at GraffArts locations and the online store.
The product lineup all features the Graffarts artwork of the kids, Digimon, or Digivices.
Sticky note memo pads in a case- 550 yen each
Takato
,
Ruki
,
Jenrya
,
Shuichon
,
Juri
,
Ryo
,
Hirokazu
,
Kenta
,
Impmon/Culumon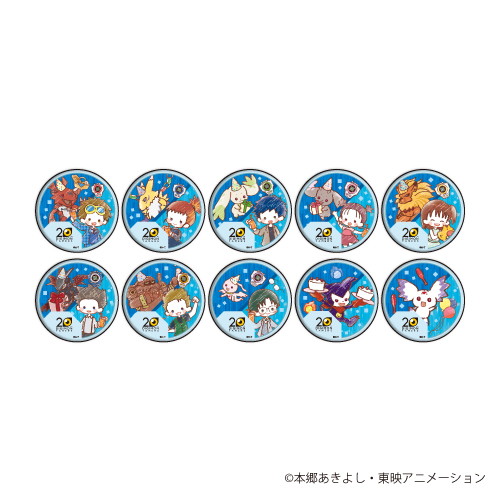 Can badges
- 10 total, 528 yen each random. A box of 10 for 5,280 yen.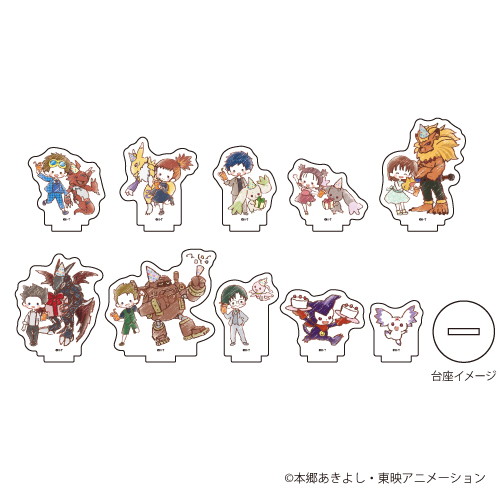 Acrylic Character Stands
- 10 total, 880 yen each random. A box of 10 for 8,800 yen.
Clear Case- This is an a5 size hard case to store things in. There are 2 designs. 880 yen each.
01- Trio & Shuichon Design
,
02- Culumon, Impmon, other Tamers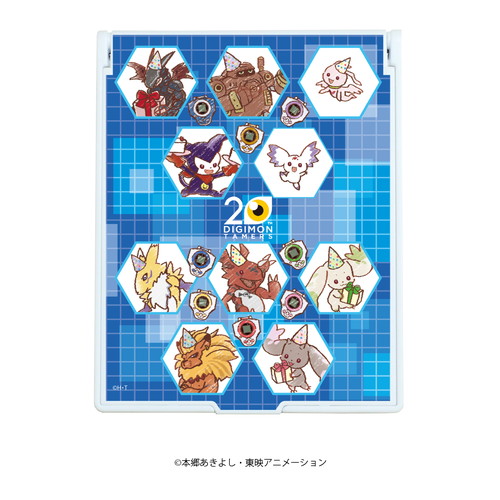 Big Size Compact Character Mirror
- This pocketable mirror compact is 1,100 yen.
Character pass cases- These are two designs for 1,518 yen each.
Tamers
,
Digimon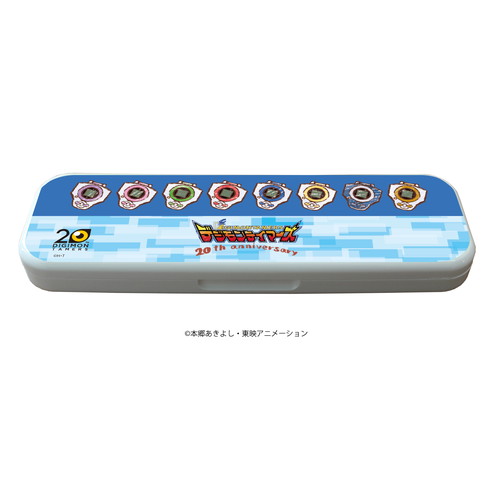 Pencil Case
- This D-Ark themed pencil case is 998 yen.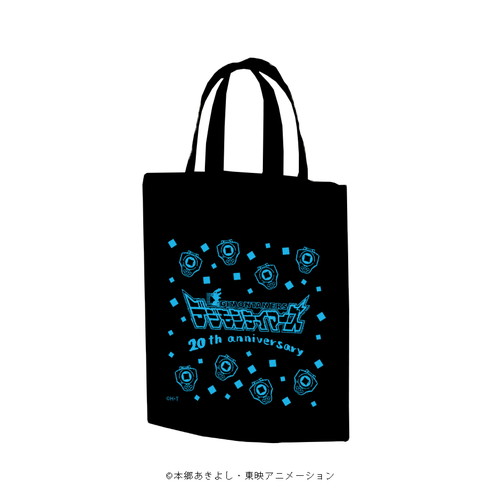 Tote Bag
- This black tote bag features the GraffArts Tamers Anniversary logo and the D-Arks in blue. It costs 2,200 yen.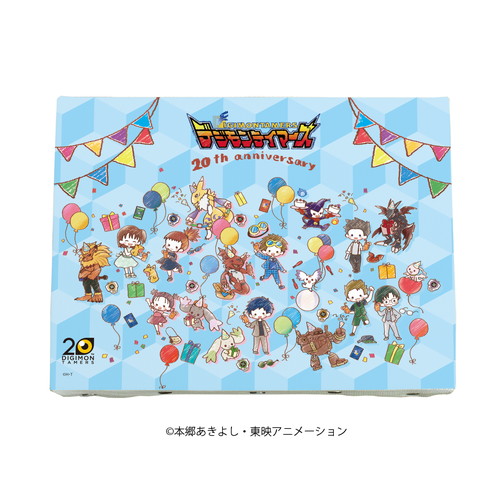 Canvas Art
- This features the key art of all the Tamers characters designed for the GraffArts products. It costs 3,850 yen.
The GraffArts shops and products we knew were coming and looks nice, the other shop is a nice surprise to get with decently short notice.
The online shops don't ship out of Japan so...
If you want to import it...
We've currently pared down the list of intermediaries we list due to some places closing and others becoming iffy in their communication, calling into question their reliability. If you have any stories, positive or negative, about any intermediaries, DM me with them so we can figure out who might be worth adding (or re-adding), since these aren't affiliate links or anything, simply suggested ways to make it easier for fans to nab stuff.
You'll want to contact an intermediary to get these items sent to you. WtW is not affiliated with any, but here are a selection of intermediaries that have worked well for various WtWers and their friends in the past:
From Japan
Rider Proxy
You'll want to provide your chosen intermediary with the link to the item. Just copy paste the link to the product pages for what you want and send them a message about it and they'll take care of it after they discuss pricing and their policies with you. The links embedded in the news article for the products are exactly what you'll need to send them.
Some of the intermediaries have a full storefront and may have the item listed, so you may want to check that first.