Show User Social Media
Hide User Social Media
Joined

Sep 8, 2006
Messages

12,868
With a few days of Hacker's Memory information showing up, details have become a bit jumbled, so I figured making a cleaned up post thread would help, especially since we have a ton of new information now. Plus... details about it being released outside of Japan!
Digimon Story: Cyber Sleuth- Hacker's Memory is currently scheduled for 2017 for Playstation 4 and Playstation Vita in Japan.
The game's official blurb describes it as such:
As part of the Digimon Story series, the basic concept of Digimon Story: Cyber Sleuth (released March 2015) has been, until now, an "Adventure", "Training" and "Battle" RPG where you collect Digimon. The theme of it being a game for "Digimon fans who have become adults" has allowed for this to be reflected in the appearance of the world in the game and the game platforms on a large scale, making it highly valued by many Digimon fans.
Using the world and game platform from Digimon Story: Cyber Sleuth as a base, a new story will be developed as a new entry for the Cyber Sleuth series.
From the point of view of a new protagonist, Digimon Story: Cyber Sleuth- Hacker's Memory will tell a story that happened on the 'other side' of the events depicted in Cyber Sleuth.
The blurb for this does not currently explain what this means: Does it take place during Cyber Sleuth? Does it reveal some heretofore unknown secret or event? Or is it metaphorical, simply meant to expand upon the next detail we've been told...
As the line dividing the real world and cyberspace grows ever thinner in this near-future Tokyo, the player becomes part of a new generation of hackers and will use Digimon, AI computer virus' born out of cyberspace, to go up against opposing hackers and Digimon to solve incidents which arise.
This new protagonist is not a hero chosen to save the world. He will face the dangers of the world head-on, even as they challenge his values and what he has known and believed in up until now, all while struggling to protect his friends, family, and his place in the world.
As you travel between the real world and cyberspace to resolve various incidents, you must discover the identity of the hacker who set you up.
Keisuke Amazawa is the official name of our new 'not a hero'. You will be able to change his name to whatever you wish.
Keisuke will not wear the traditional style of goggles we know from the franchise, but he has a VR headset around his neck that he will also wear at times during the game.
The three starter Digimon are well known Digimon from the franchise: Tentomon, Betamon, and Gotsumon. Images suggest you are partnered with all three of them, but that isn't confirmed.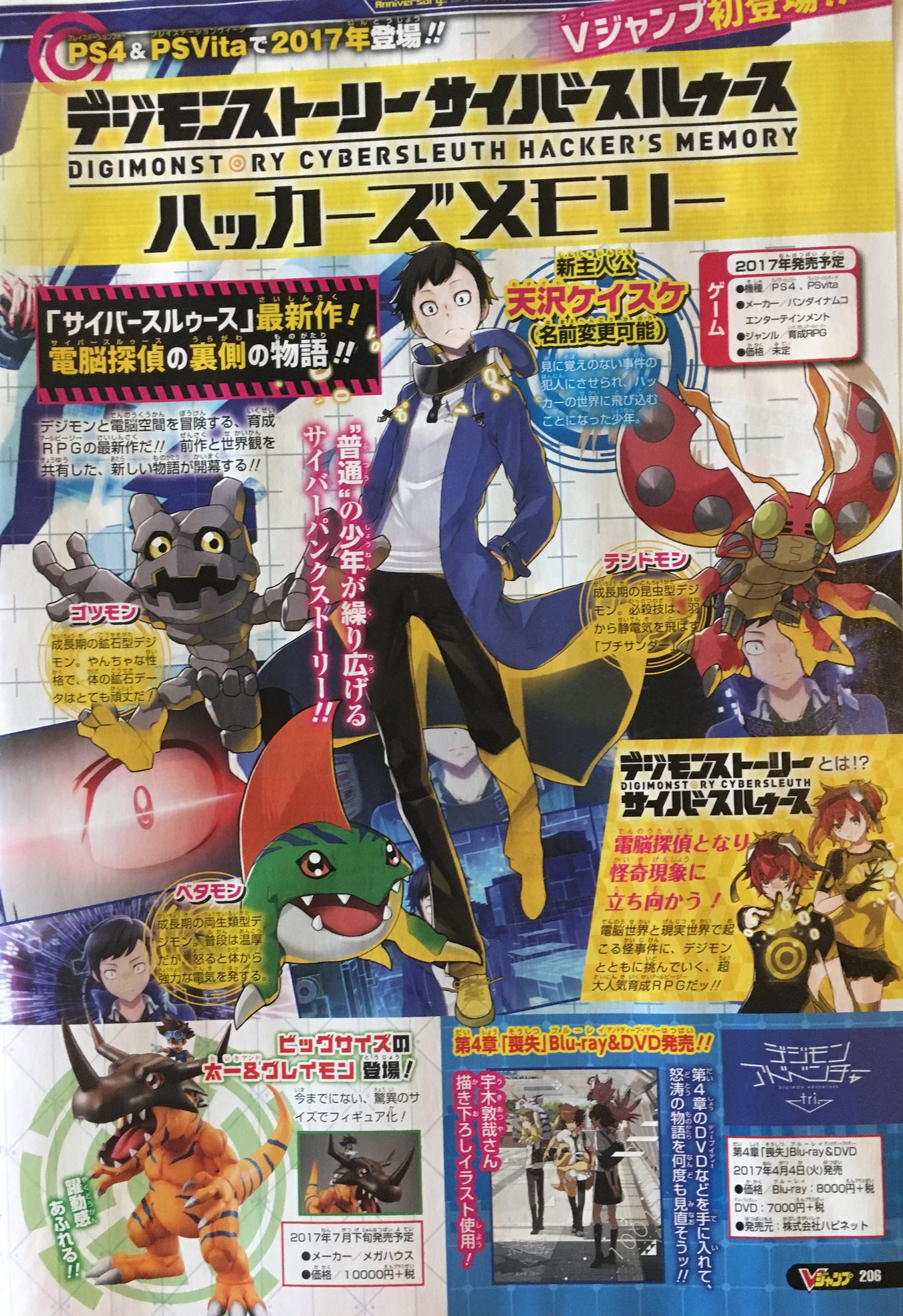 The most recent V-Jump has included many details (many of which have been clarified and included elsewhere in this article), including our first visuals of new Digimon.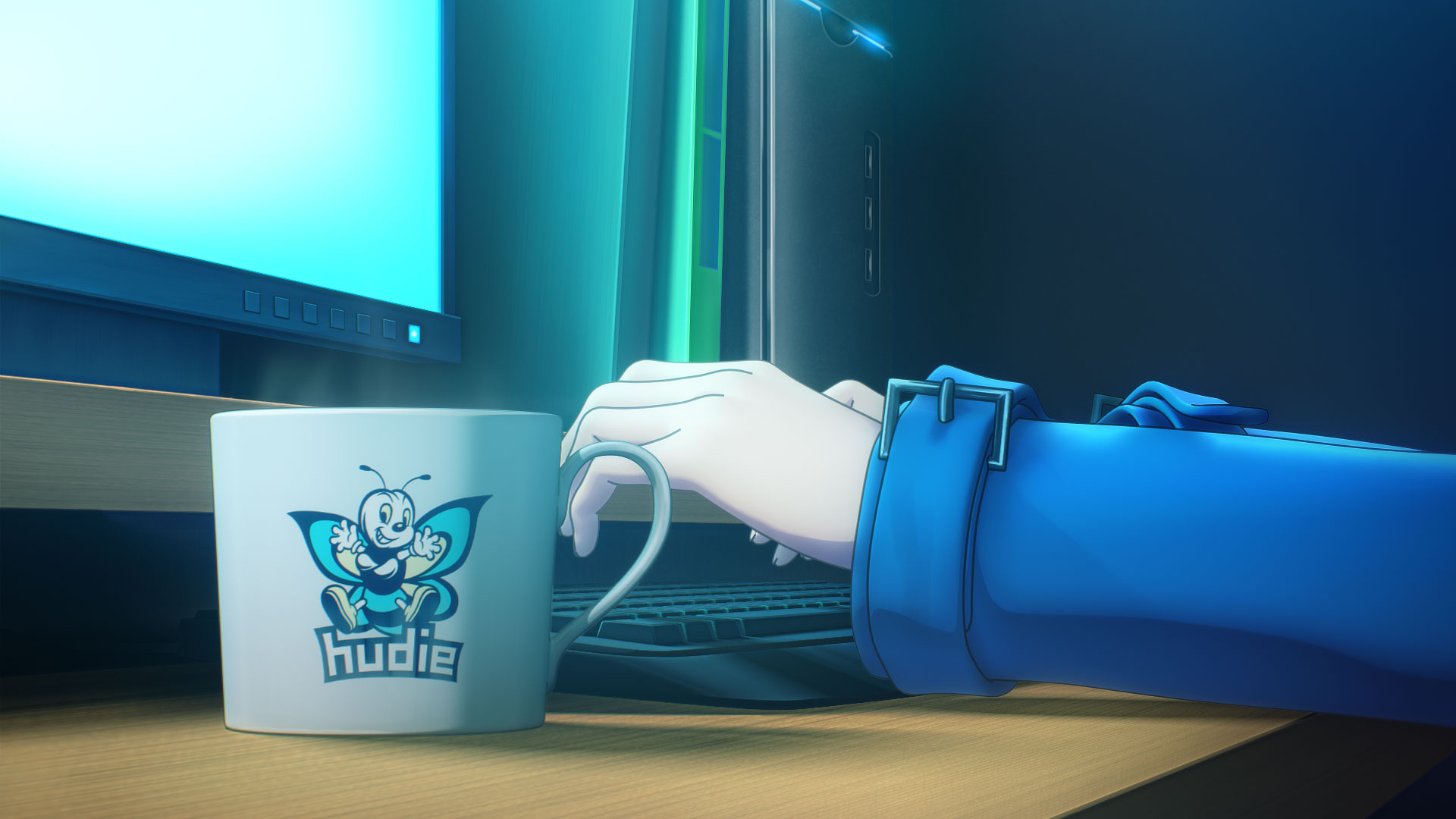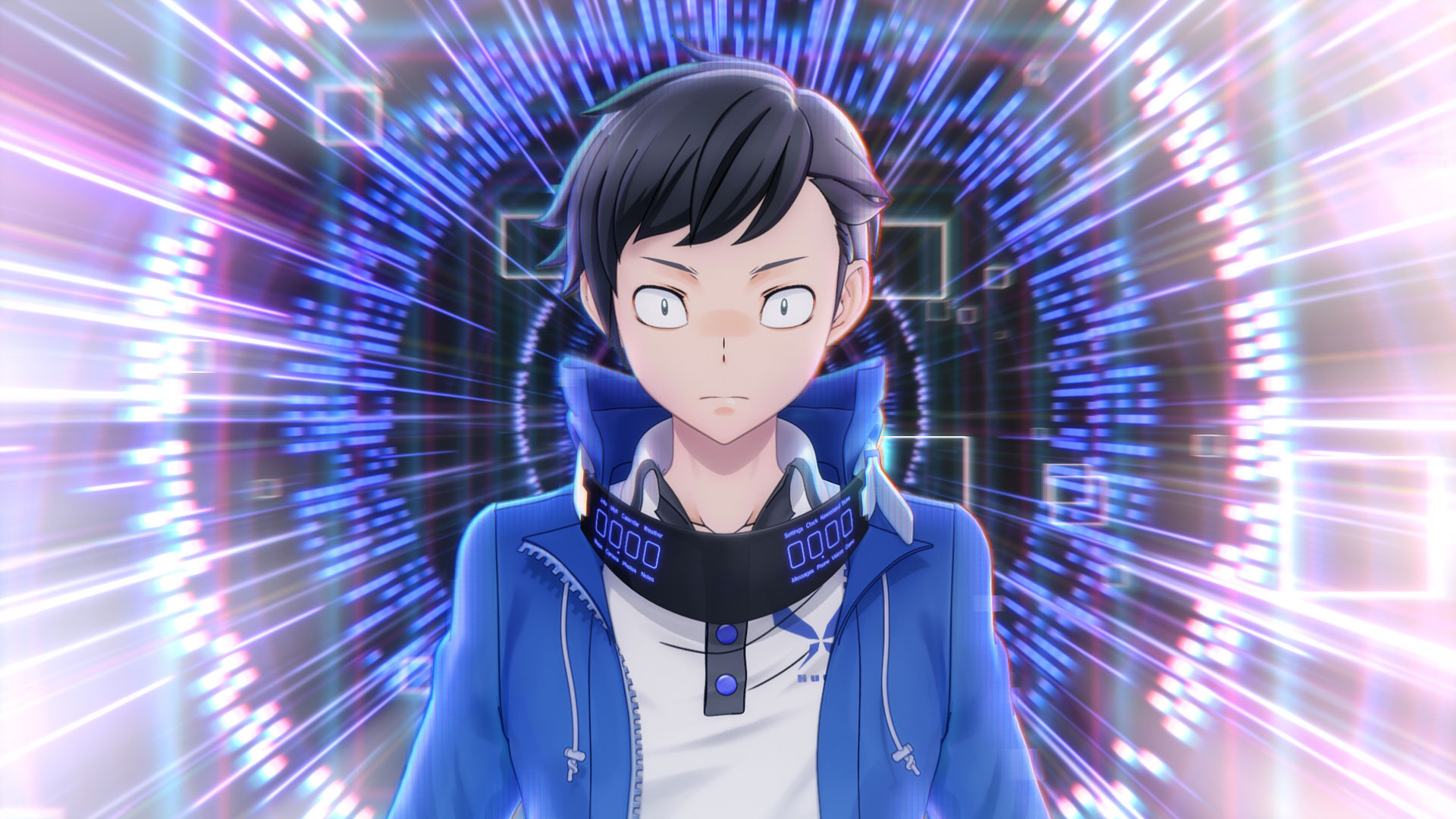 The
official site
for the game is up, which has revealed the first few screenshots, along with a few others via
Gamer
.
We're also gotten our first video footage. It isn't a trailer, but the official site has video playing in the background. It has no audio, but we've ripped it out and put it up for you to see. If the embed doesn't work you can view it
here
.
The official site also included a stack of comparisons between Hacker's Memory and the original Cyber Sleuth. All of the Hacker's Memory details are preliminary and may change, since the game is still being made.
Hacker's Memory will also include the original Digimon Story Cyber Sleuth. The Playstation 4 version of the game was not previously released in Japan.
Hacker's Memory will tell its brand new story in 18 chapters compared to Cyber Sleuth's 20. (I'll use HM and CS from here on out in the comparison.)
HM will have roughly 70 sub-quests, the same rough number given for CS.
Of those, roughly 30 will be 'key' quests in HS. The number was 22 for CS.
Approximately 40 of them will be 'free' quests in HS. Including the free DLC, CS had 39.
For Hacker's Memory, they are not including Farm Quests in that count. They plan to add more as more features are added, including more quest types. More details will be revealed soon.
HM will have approximately 320 Digimon compared to the 247 in CS.
They count this as 73 new Digimon (the pre-order Digimon from the international PS4 versions are included as 'new' as they were never brought to Japan.)
The number for CS includes the 231 original Digimon, the 9 from pre-order bonuses, and the 7 added later via DLC. Yggdrasil_7D6 is not included as he was not raiseable.
In addition, the version of CS included with Hacker's Memory will include all of the Digimon from the new game. No mention of other potential changes to CS were mentioned.
As for the Map areas.
The original CS had 74 types. HM will have roughly 90.
30 of these maps will be new, 60 will be shared with CS. The old maps will have new things in HM. 14 of the CS maps will not appear in HM, but they also restate this may still change, as the game is still in production.
Digimon Story: Cyber Sleuth- Hacker's Memory is being developed by Media Vision, the developers of the original game. Suzuhito Yasuda is returning as character designer, and Masafumi Takada is returning as the composer, and Kazumasa Habu is returning as producer.
We know that on March 20th Bandai-Namco
filed a trademark application
for "Hacker's Memory' in Europe...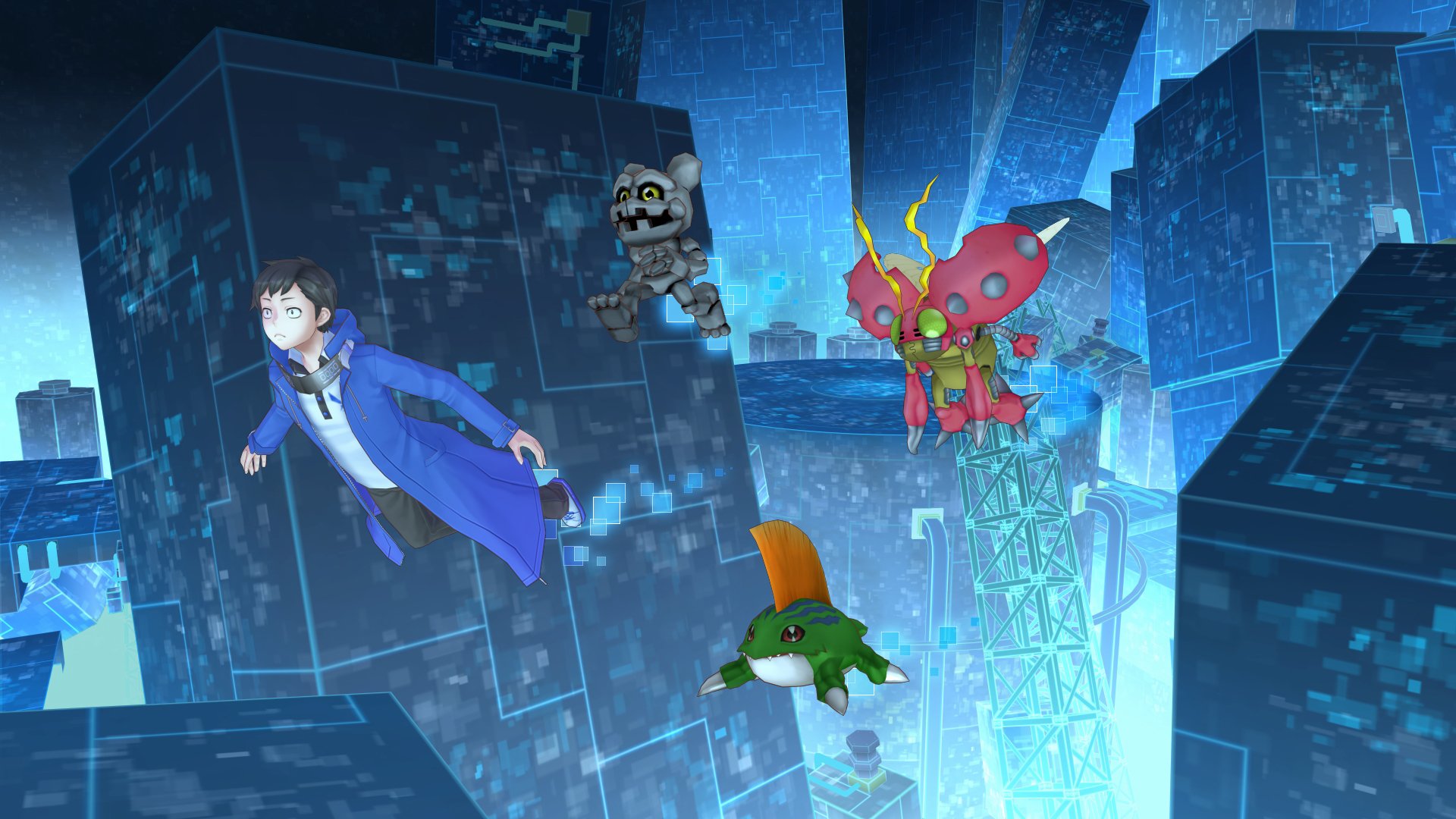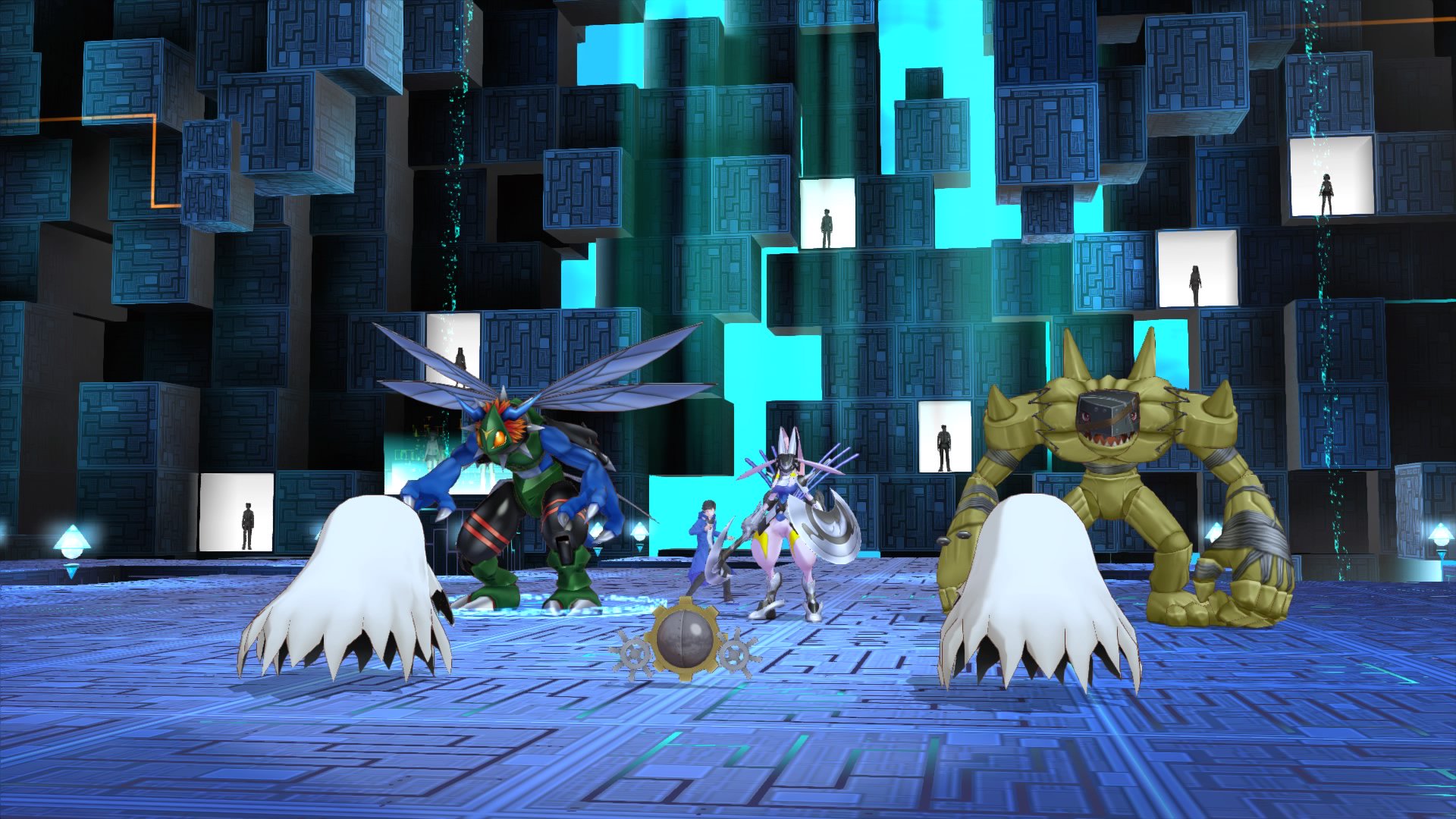 And because of the time difference,
they've now announced it for release in Europe
!
The details from Bandai Europe for the EU release include:
An early 2018 release date.
Japanese Audio with English and German subtitles
Physical and Digital on Playstation 4
Digital on Playstation Vita
We also have Bandai Europe's data sheet for the game, which has many of the details from up above.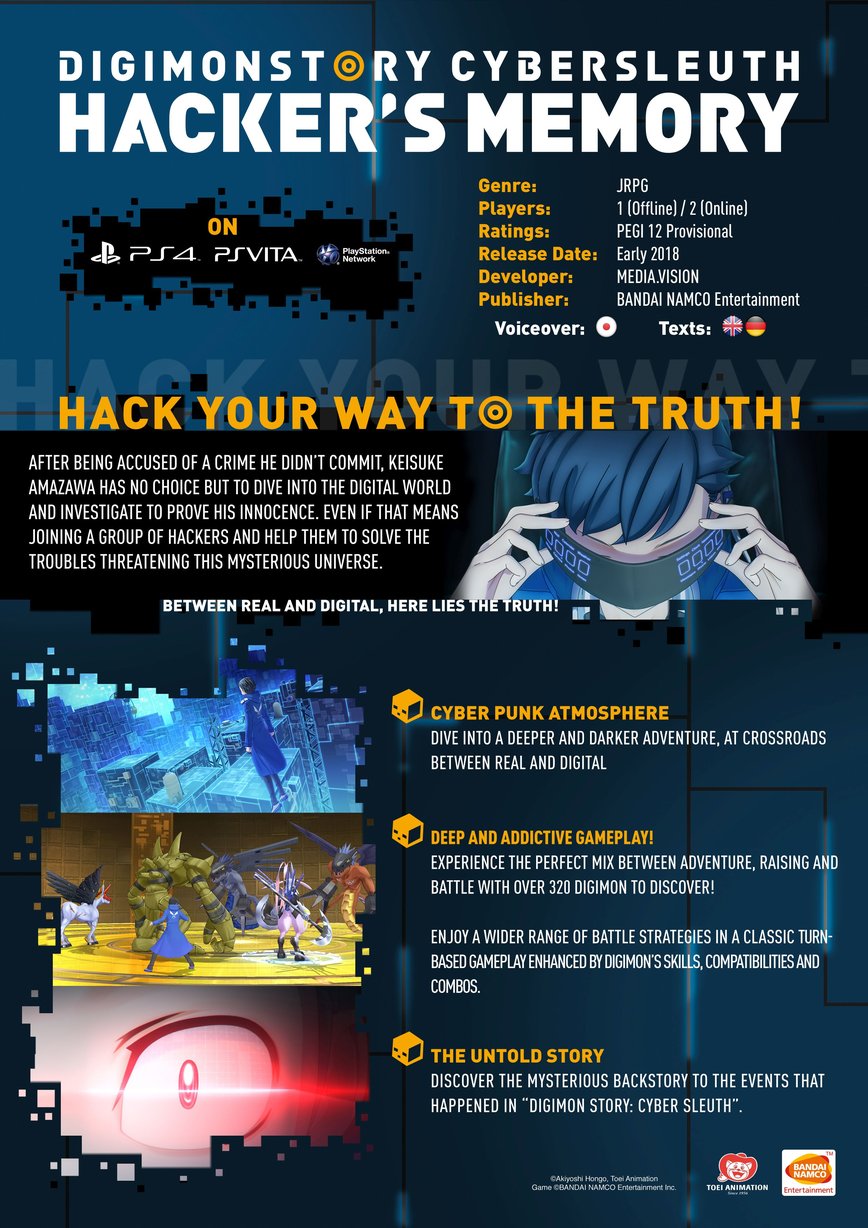 And it also includes the English logo.
We expect it will be announced for a North American release shortly. It's still the middle of the night for most of North America, we will update later... after I've slept.
And to end, a handful of new images...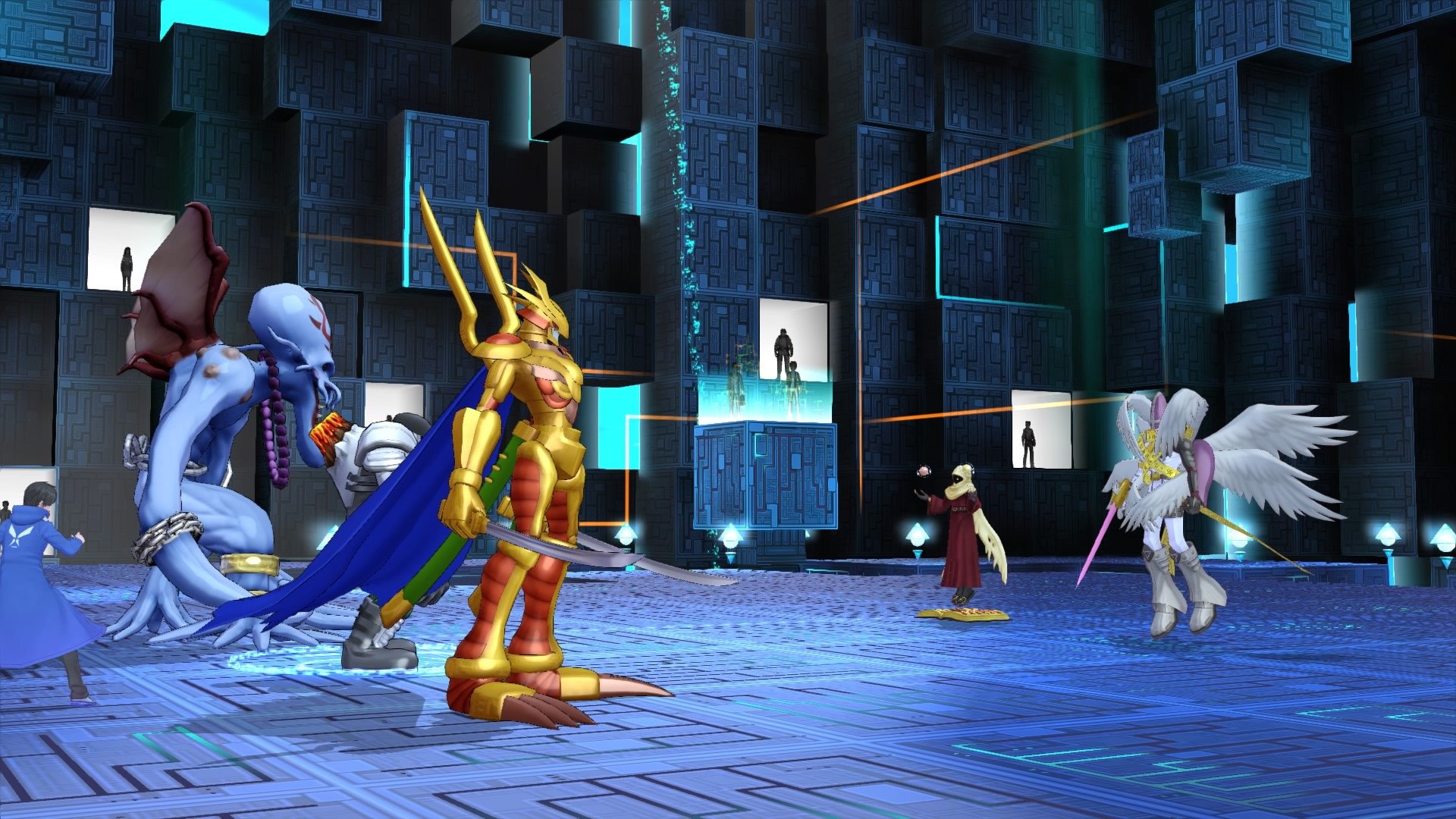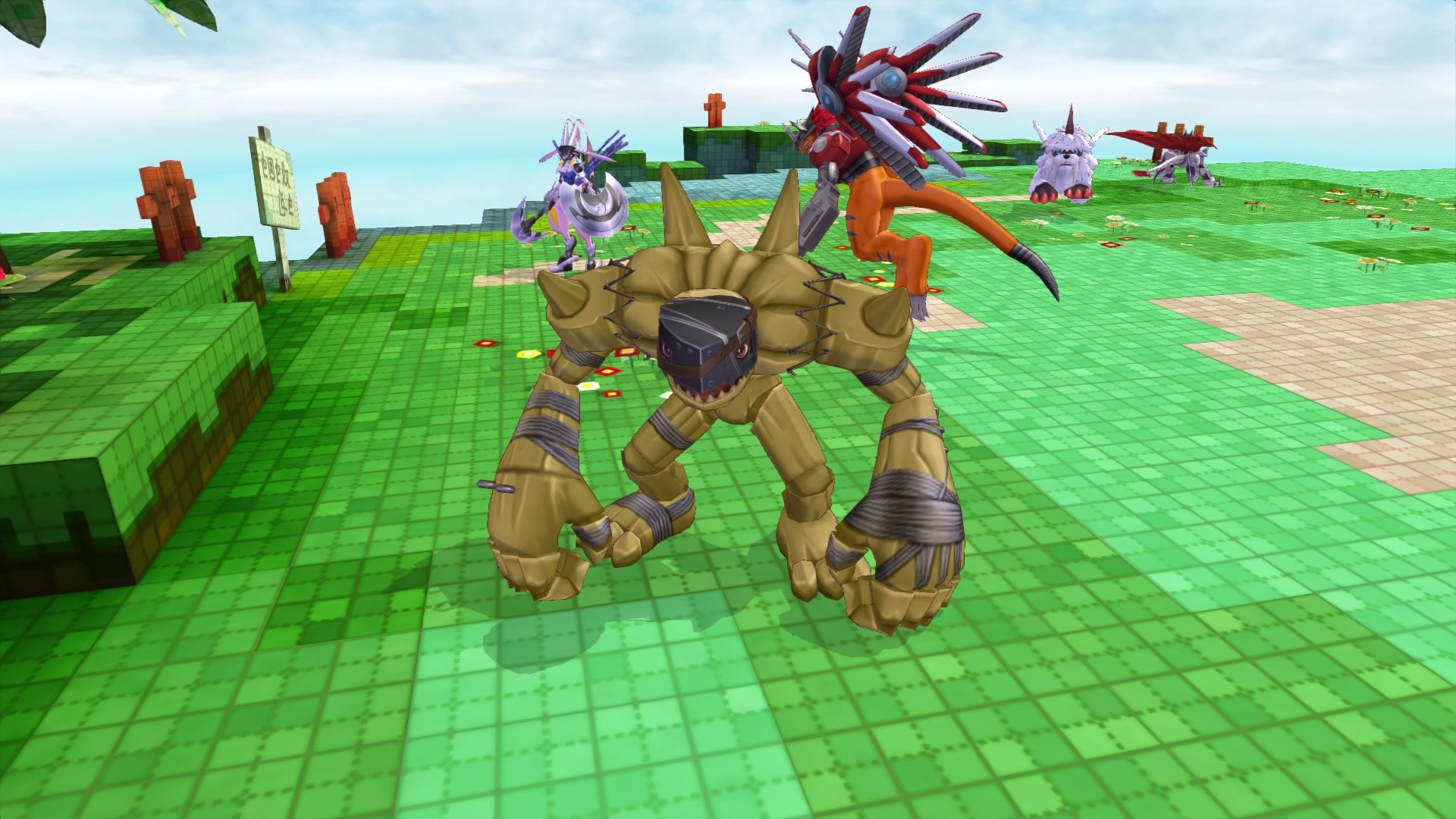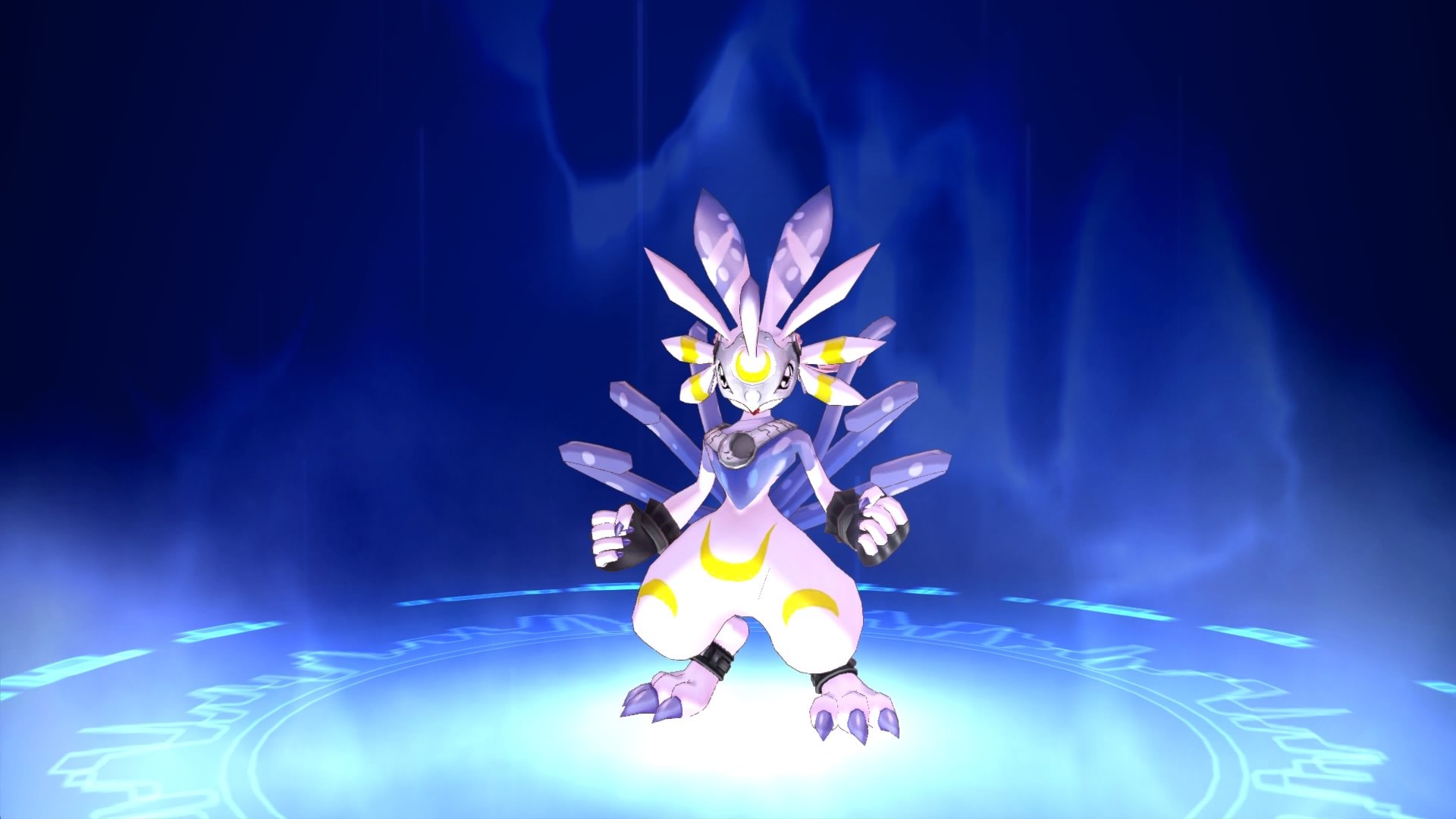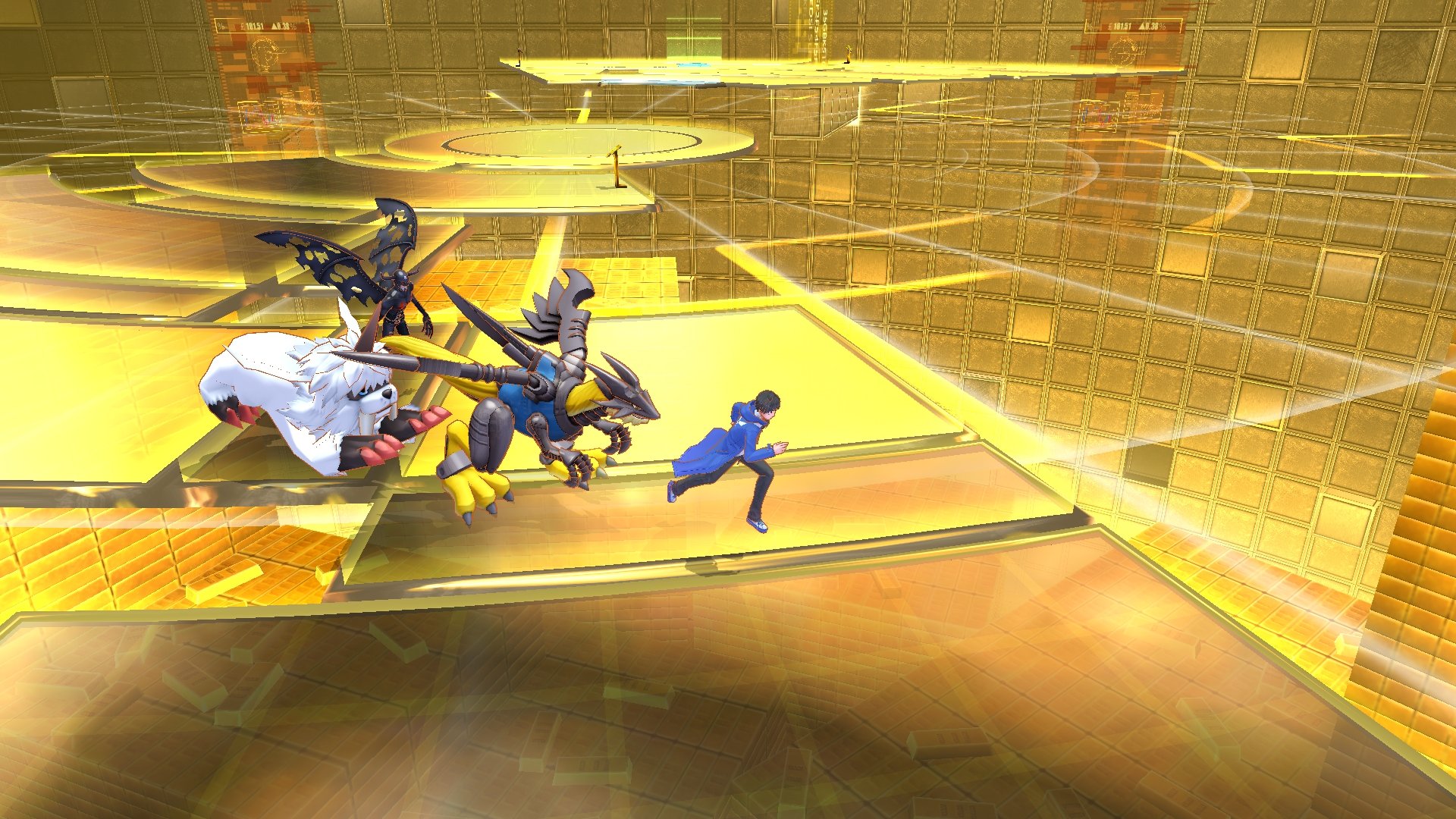 Update- Bandai Namco Europe has confirmed there is no mistake ala Next Order, Hacker's Memory WILL be on Vita.
They also have confirmed the EU release of Hacker's Memory will not include Cyber Sleuth. At the moment they've told us nothing is confirmed on if the EU release of Cyber Sleuth will get an update with the new Digimon, but to stay tuned.
Big thanks to shin and garm for all the new translated details. Thanks to Takao for pointing out the Bandai Europe info. Some of the updated press images were gotten from
Gematsu
, and thanks to saifors for pointing the images out.
The previous thread about Hacker's Memory can be found
here
.
Update- The official site updated with a profile for the protagonist character.
The 'EDEN account' is an access key into cyberspace, acting as a proof of identification. However, Keisuke Amazawa's EDEN account had been hacked, and he now finds himself falsely accused of an account-hunting crime he does not recall committing. In order to find the perpetrator who put him in this predicament, he becomes a hacker himself and begins his investigation!