Show User Social Media
Hide User Social Media
Joined

Sep 8, 2006
Messages

12,236
After last night's excitement of Digimon game producer Habu confirming that the rumored Exmachine game didn't exist we have info on the real next game via early scans of the next V-Jump.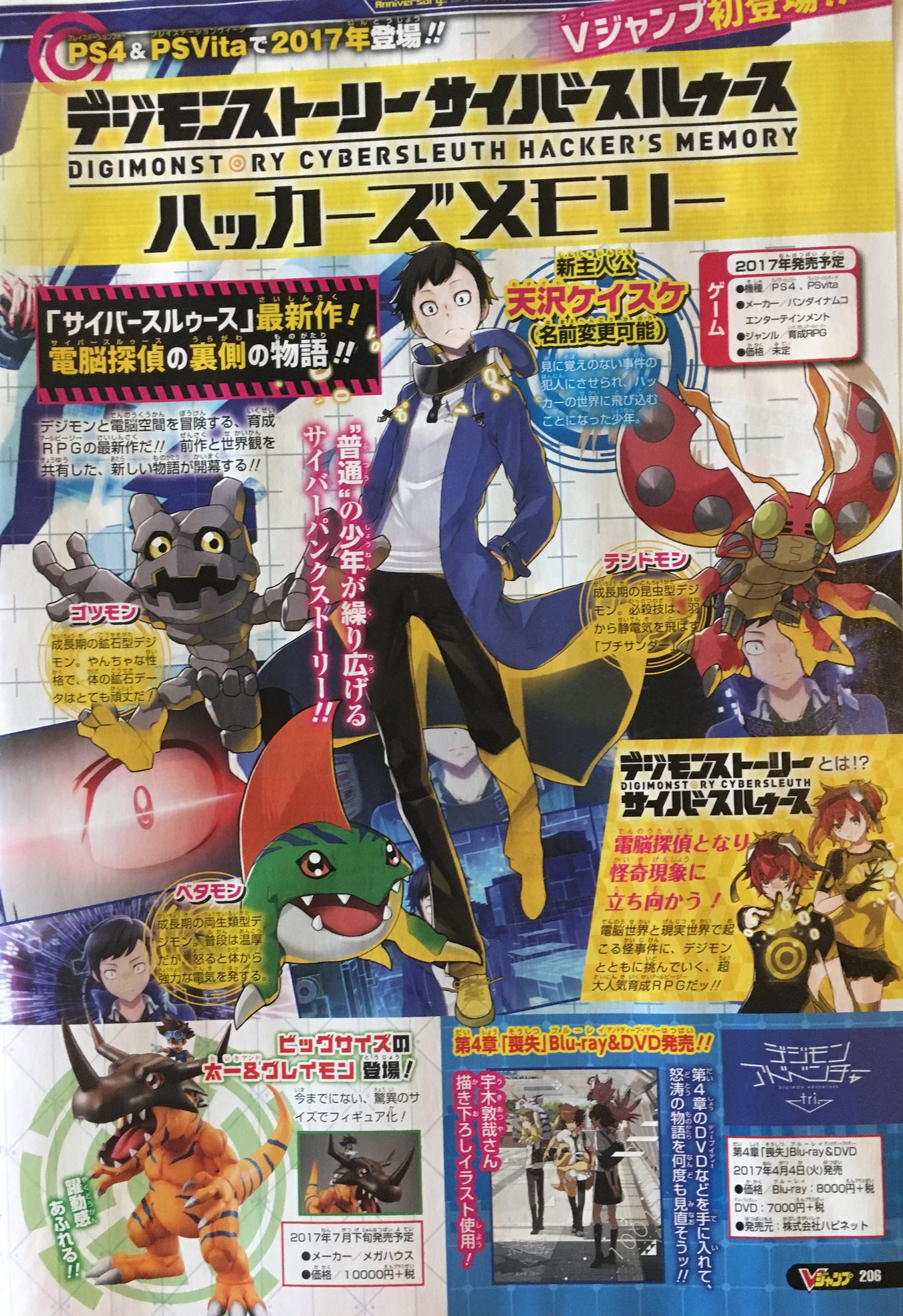 Digimon Story: Cyber Sleuth Hacker's Memory will be a new Digimon Story: Cyber Sleuth related game with a brand new story.
It will be released on Playstation 4 and Playstation Vita later this year.
The new protagonist is named Amazawa Keisuke (and of course you can change his name.)
And since they are building off Cyber Sleuth, the game will have over 320 Digimon (in fact, while we don't have the full scan yet, you can already see some of the new Digimon in the image above.) Assuming they keep the entire Digimon lineup from the final version of Cyber Sleuth, that means they are adding roughly 70 Digimon.
Some of the new Digimon included in the images: Strikedramon, BaoHackmon, Dinobeemon, Unimon, Grademon, Sangloupmon, and Crescemon.
In addition, the game will also include Digimon Story: Cyber Sleuth (likely being included since the PS4 version was never released in Japan.)
At this time there is no info on a non-Japanese release.
Thanks to Exiled for the heads up and KuwabaraTheMan from
NeoGaf
for details.
Update- Added an actual list of the new Digimon we can see so far. Thanks saifors for the list.
We also get a look at Keisuke using his VR headset (or shall we say... VR goggles?)
Translations of any further readable details as soon as possible.
Update- Some translated bits care of good ol' garm.
Keisuke: A boy who was accused of a crime he does not recall committing, and ended up diving into the world of hackers.
They state it being 'the other side of the sleuths' story', which may allude to a timeframe, or may be a metaphor that the story will involve things the characters in CS didn't know about.
There is also a bit about "revealing the true identity of the hacker who got you into this mess", but garm says to much of it is cut off to see anything else.
Update- Better images added above. Original images below.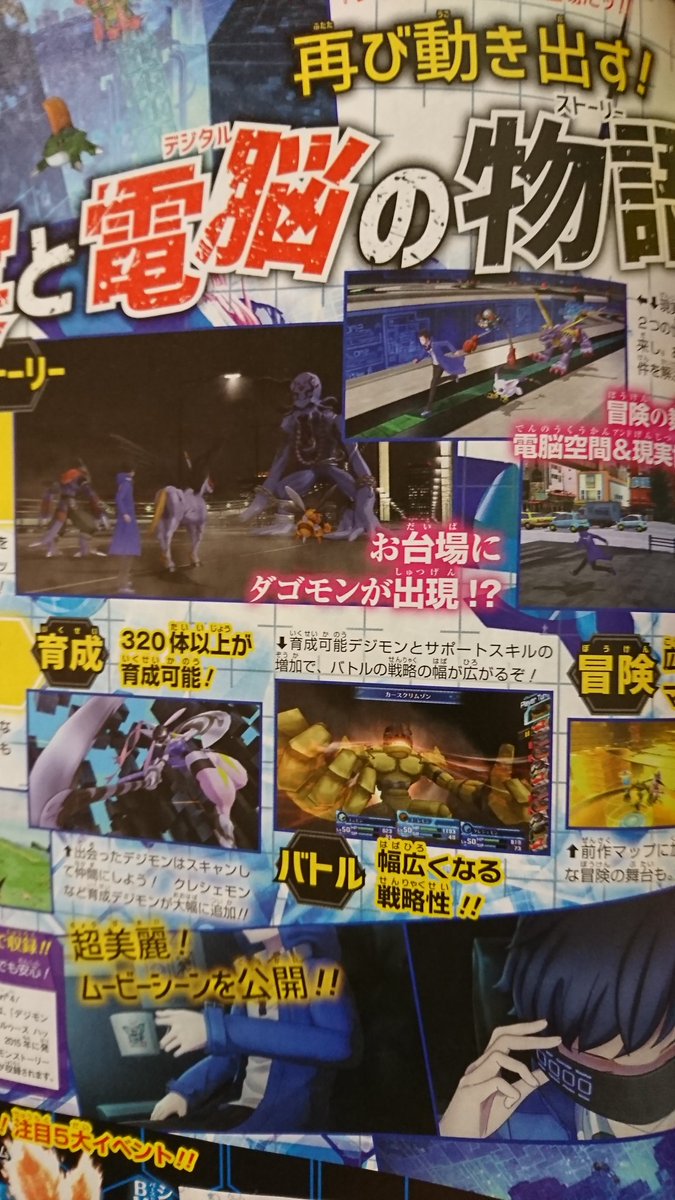 Original images were thanks to
Digisoul
and
rastadog77.
Also, some additional translated bits from garm! (She didn't translate the partner profiles, as she said they were just shortened versions of prior profiles for those Digimon.)
Become a "Hacker" and get back your place in the world!
- Discover the true identity of the hacker who set you up as you resolve various incidents in cyberspace!
- Travel between the real world and cyberspace to resolve various incidents!
In addition, thanks to
Gematsu
, we know that Bandai-Namco applied for the trademark for "Hacker's Memory" today (3/20) in Europe. This was expected, and doesn't suggest any specific release period.
Update- A few more bits of info...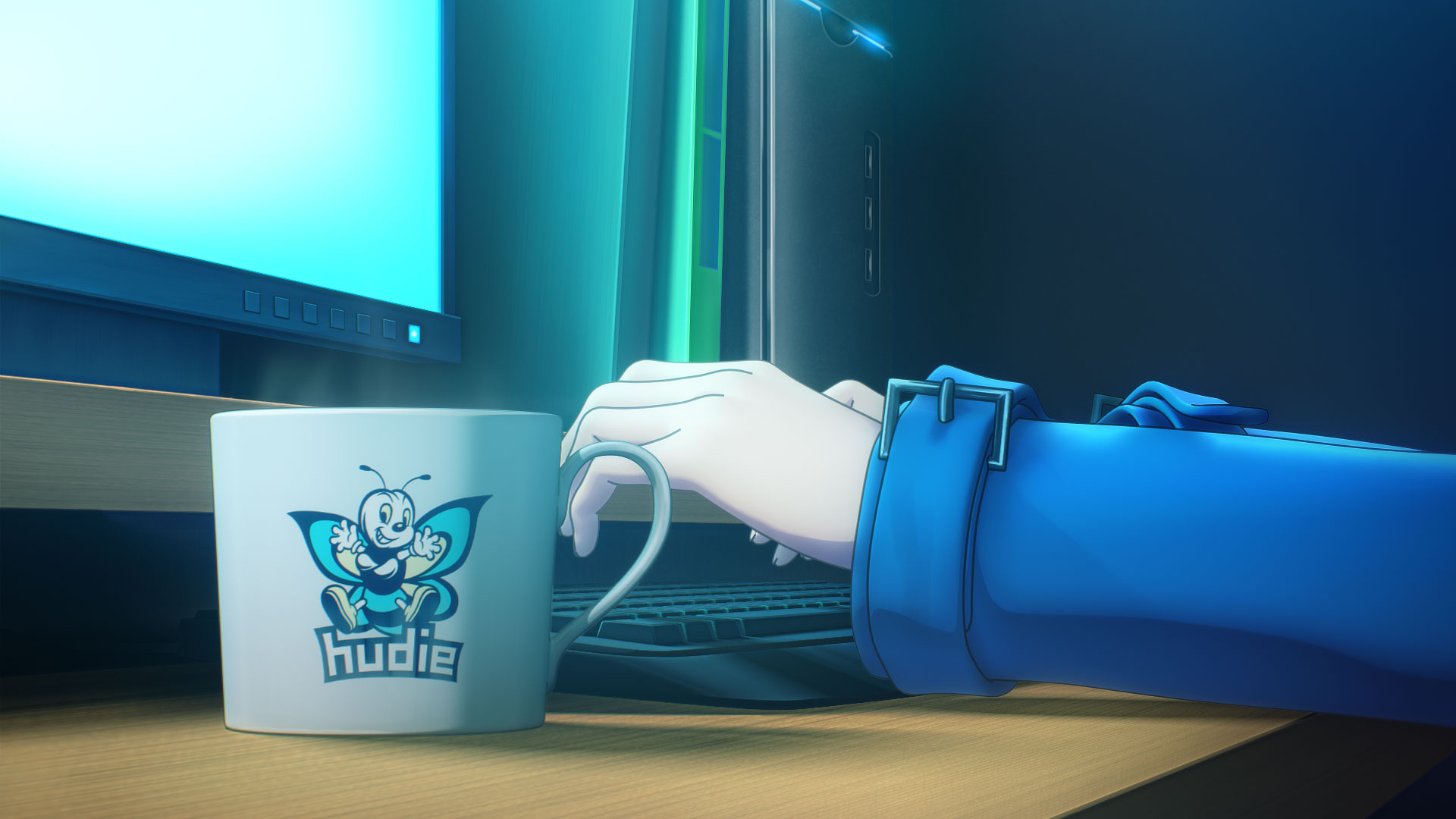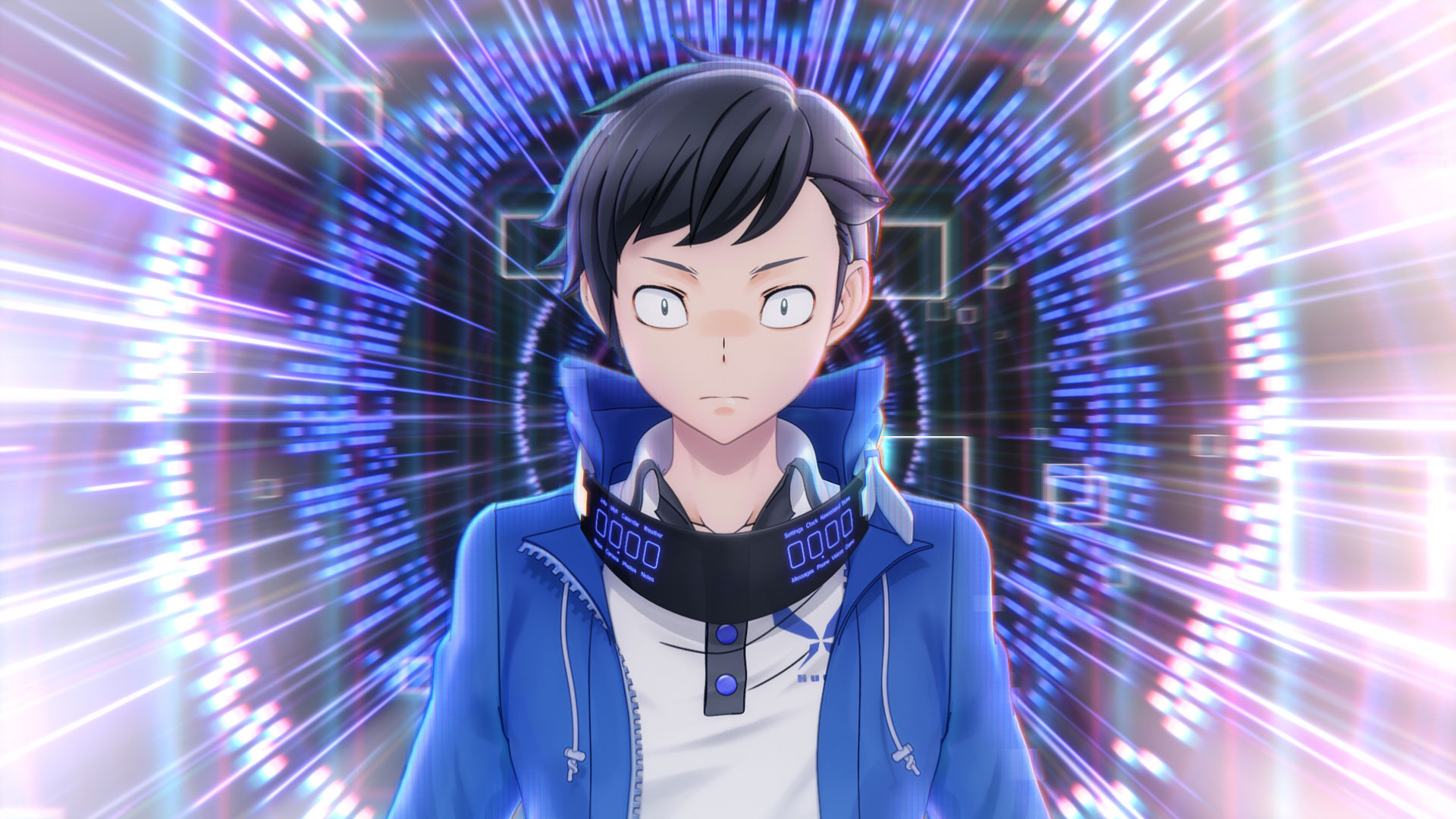 We have the first proper screenshots of the game. Shots 4 and 5 are from
Gamer
.
The first 3 are from the just opened official website for
Hacker's Memory
.
In addition, we have the first video footage.
If the embed doesn't work you can view it
here
.
This is silent game footage running in the background of the official website.