Show User Social Media
Hide User Social Media
Joined

Sep 8, 2006
Messages

17,360
Time for another pop-up shop!
Digimon Store in Loft
(
2
) (
3
) will be in a number of stores of the 'Loft' chain.
The key art for the shop features Adventure & Tamers character artwork, restyled in the Ani-Art design style.
The shop will be in 3 different Loft stores, during different, but overlapping periods:
October 10th through November 2nd at the
Ikebukuro Loft
at the Seibu Ikebukuro Main Store-
October 23rd through November 7th at the
Loft Nagoya
at Nadia Park
November 13th through November 28th at the
Tenjin Loft
The Ani-Art styled products will be sold at
Amnibus
once the shops are closed.
On to the products!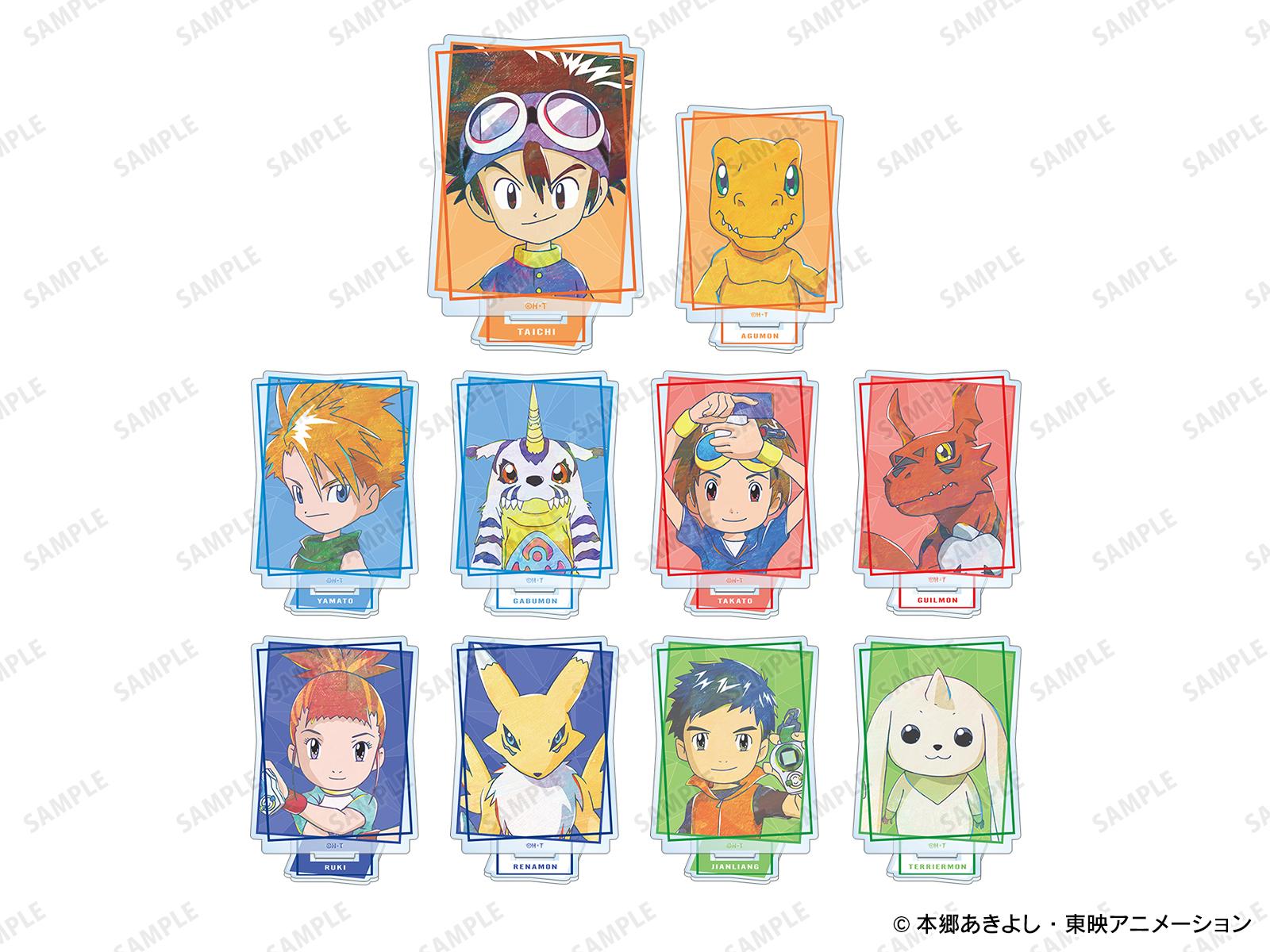 Acrylic Stands, featuring the art and the character names in English- Singles are 880 yen and random, a box of 10 is 8,800 yen.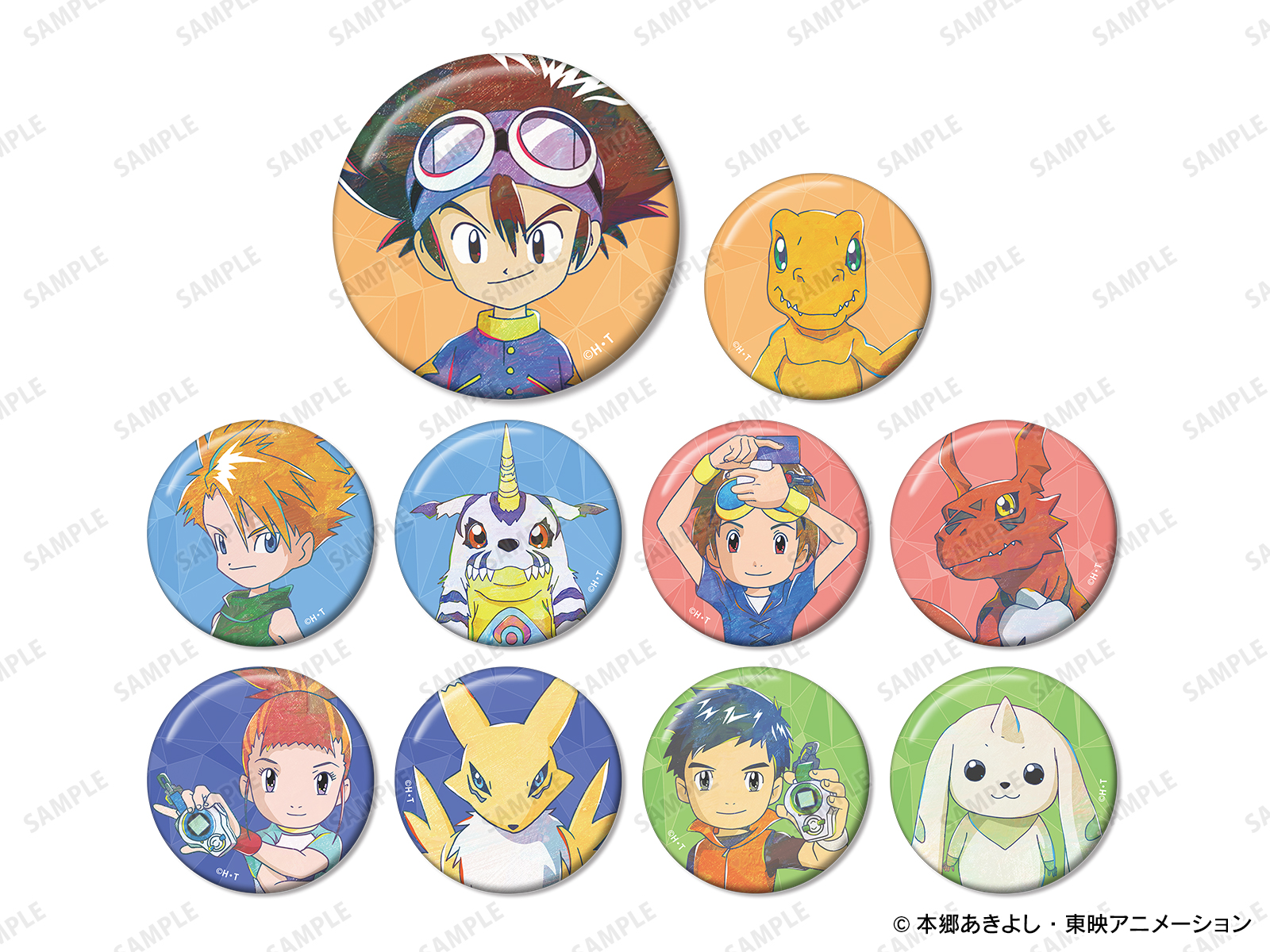 Can Badges- Singles are 473 yen and random, a box of 10 is 8,800 yen.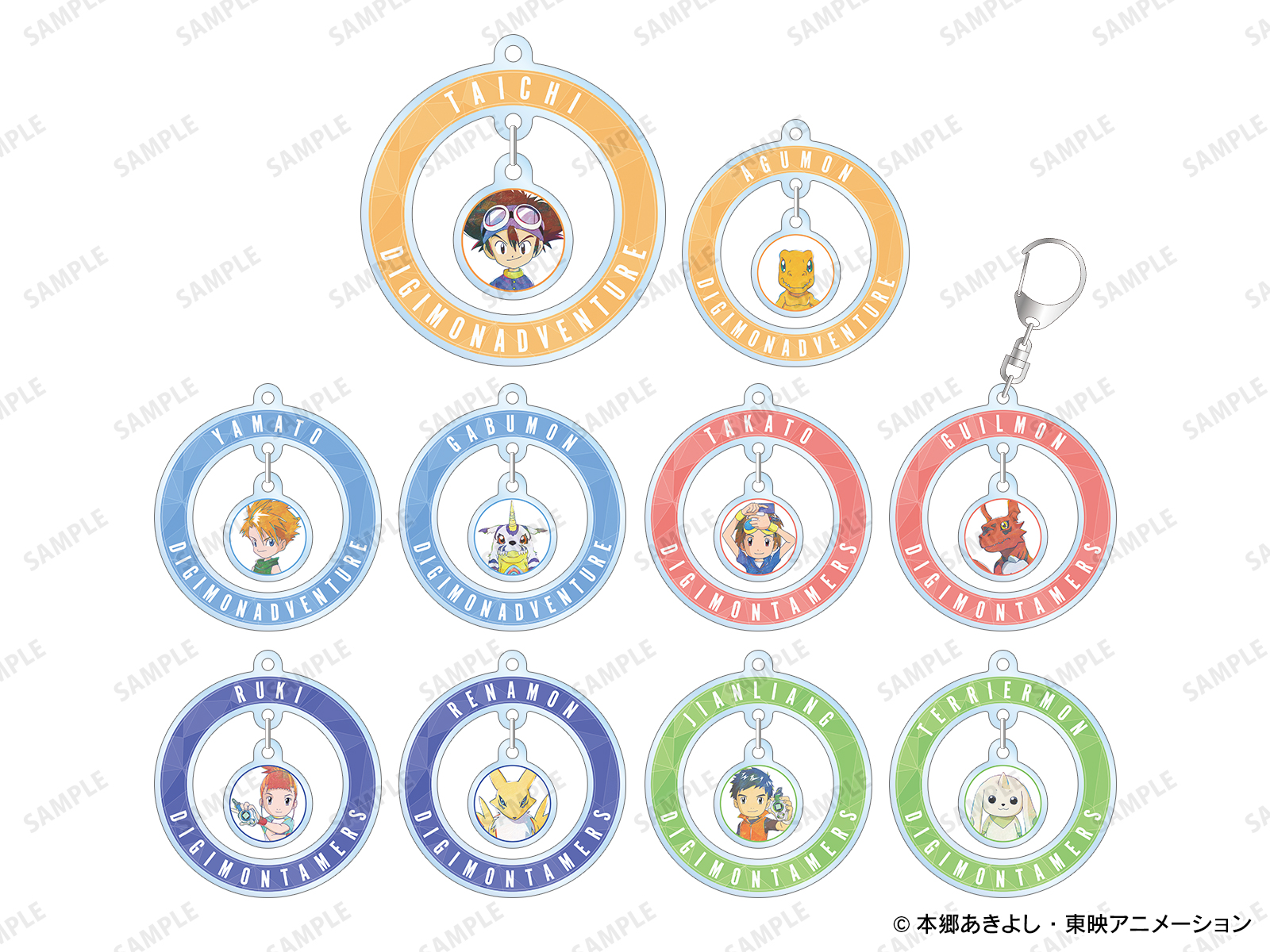 Acrylic Key Chains featuring the character on an inner portion, with their name and show on the outer portion in English- Singles are 880 yen and random, a box of 10 is 8,800 yen.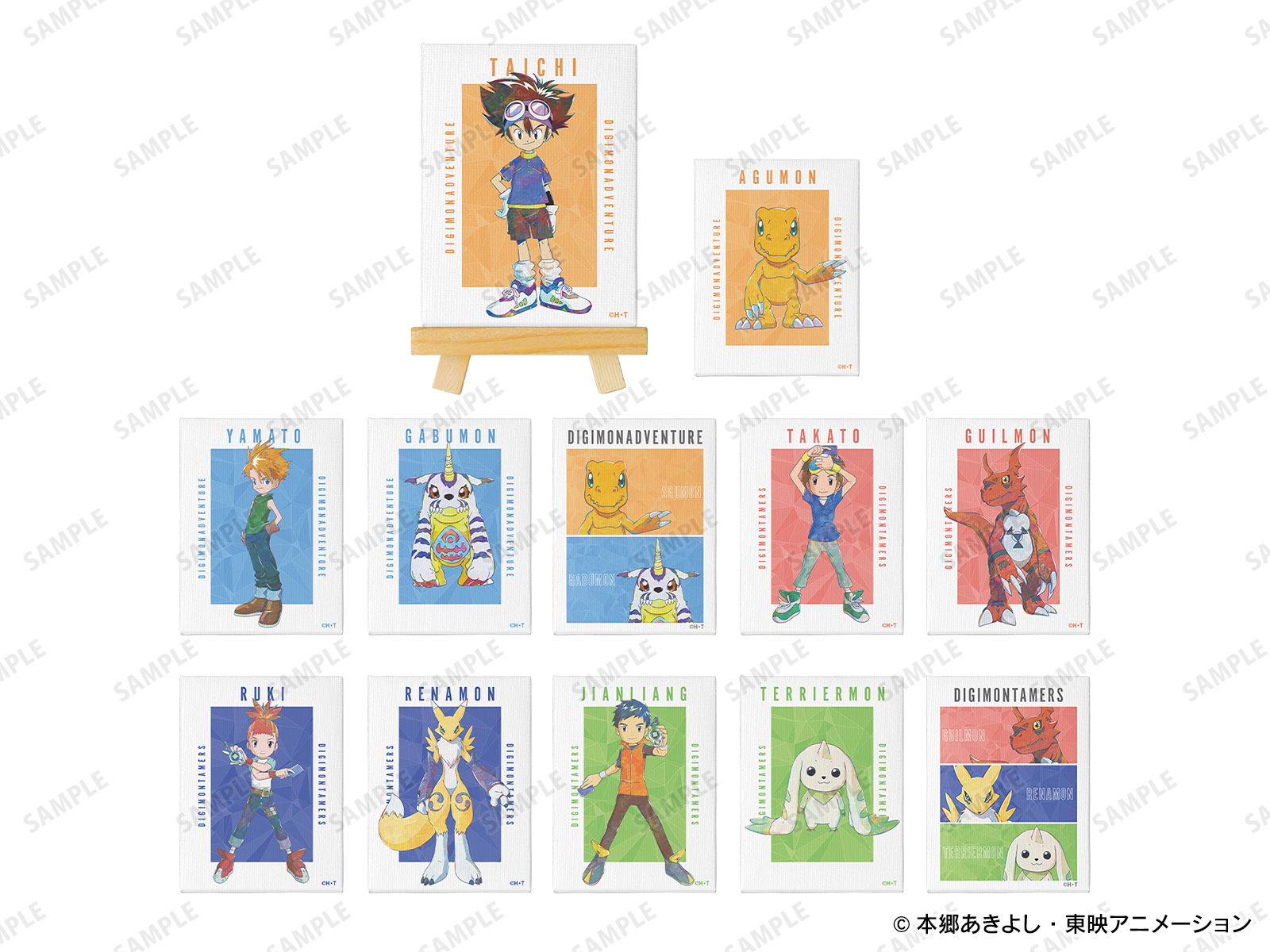 Mini Canvas Art Boards featuring the full body versions of the art for 10 of them, and Digimon by show with just the head area for the other 2 - Singles are 990 yen and random, a box of 12 is 11,880 yen.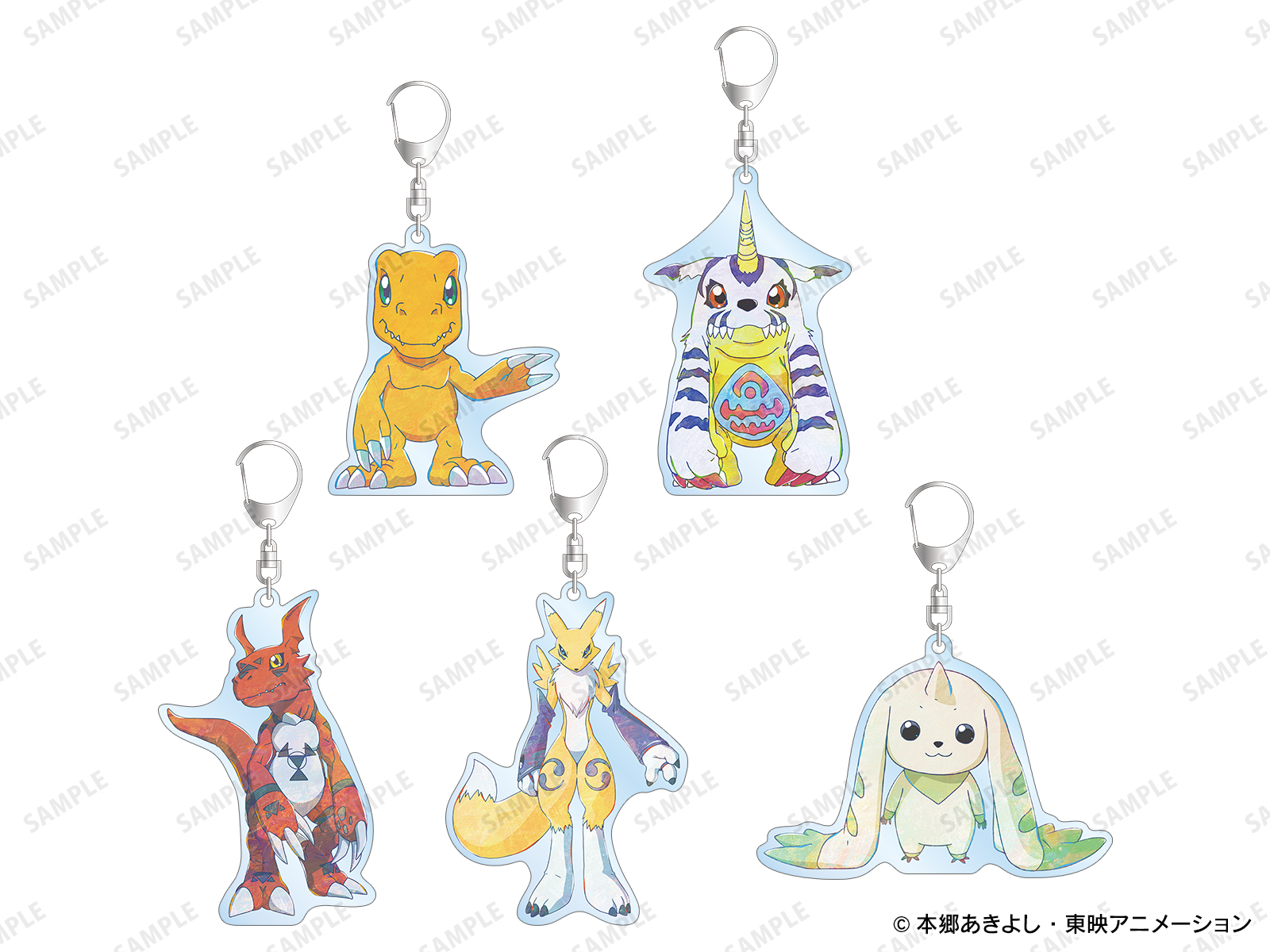 Big Acrylic Key Chains of the Digimon- 1,155 yen each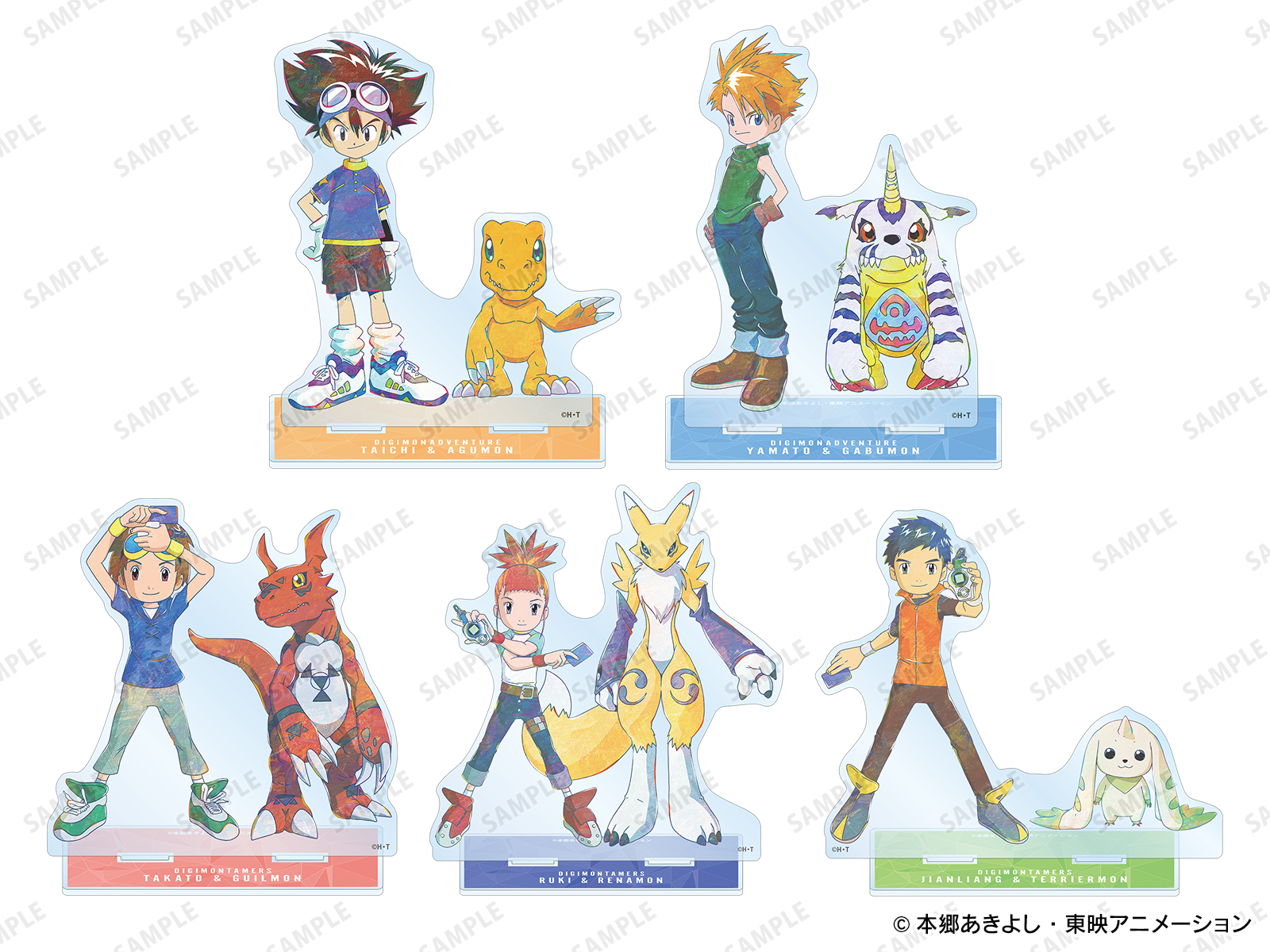 Big Acrylic Stands of each kid/Digimon duo- 1,980 yen each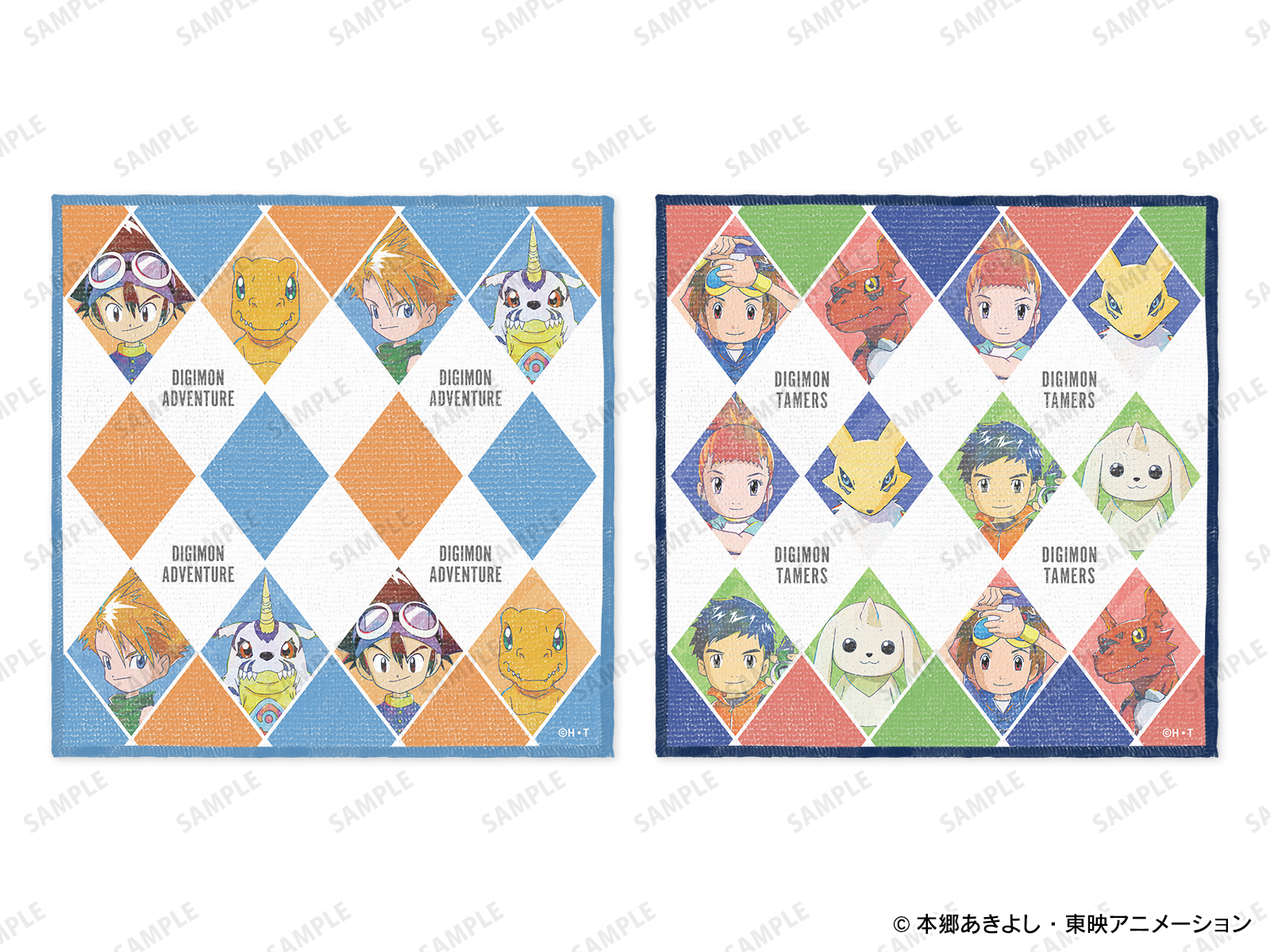 Hand Towels, both Adventure and Tamers themed- 990 yen each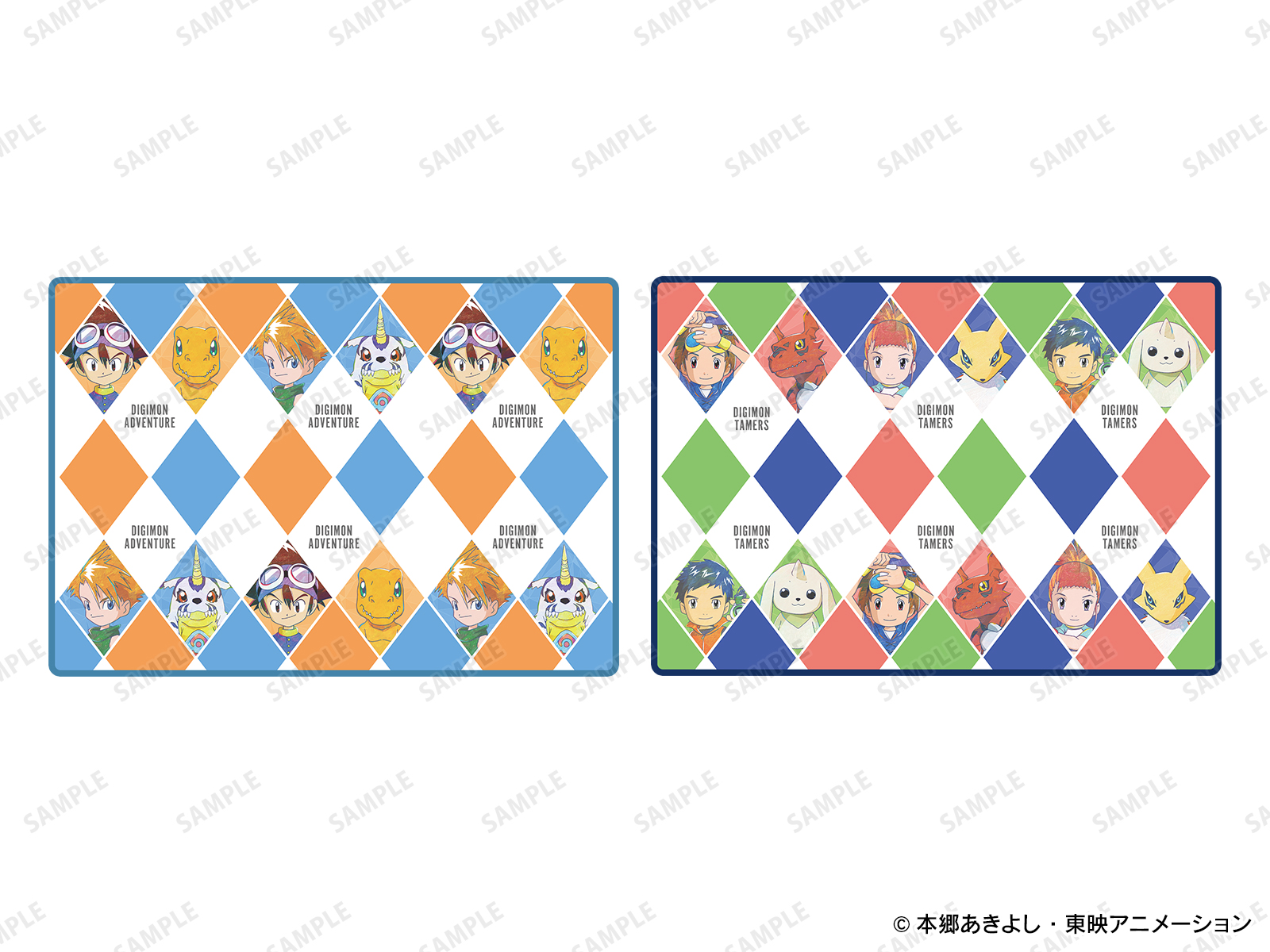 Blankets, both Adventure and Tamers themed- 5,478 yen each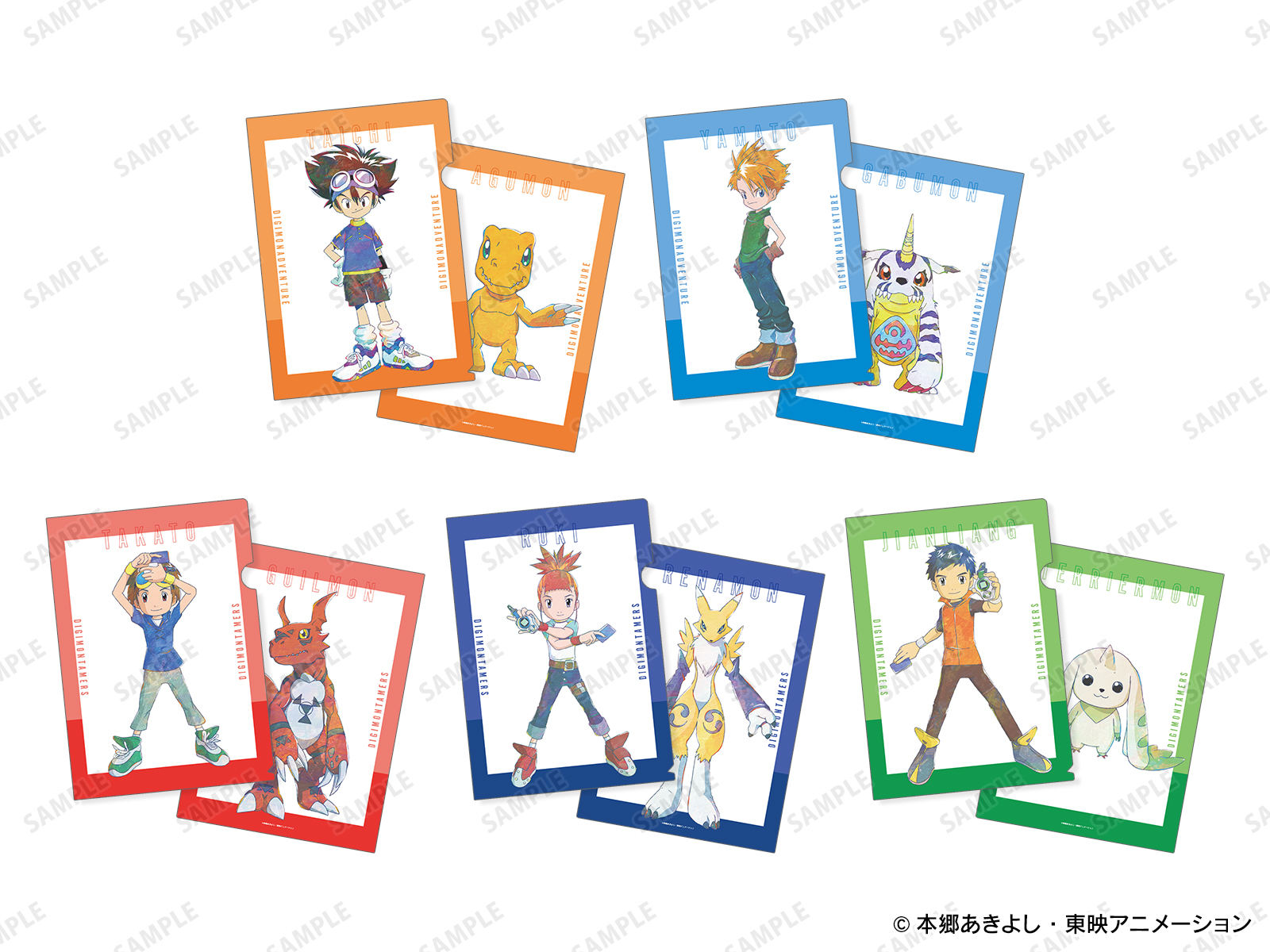 Clear Files, one side has the Digimon partner, while the other side has the kid- 473 yen each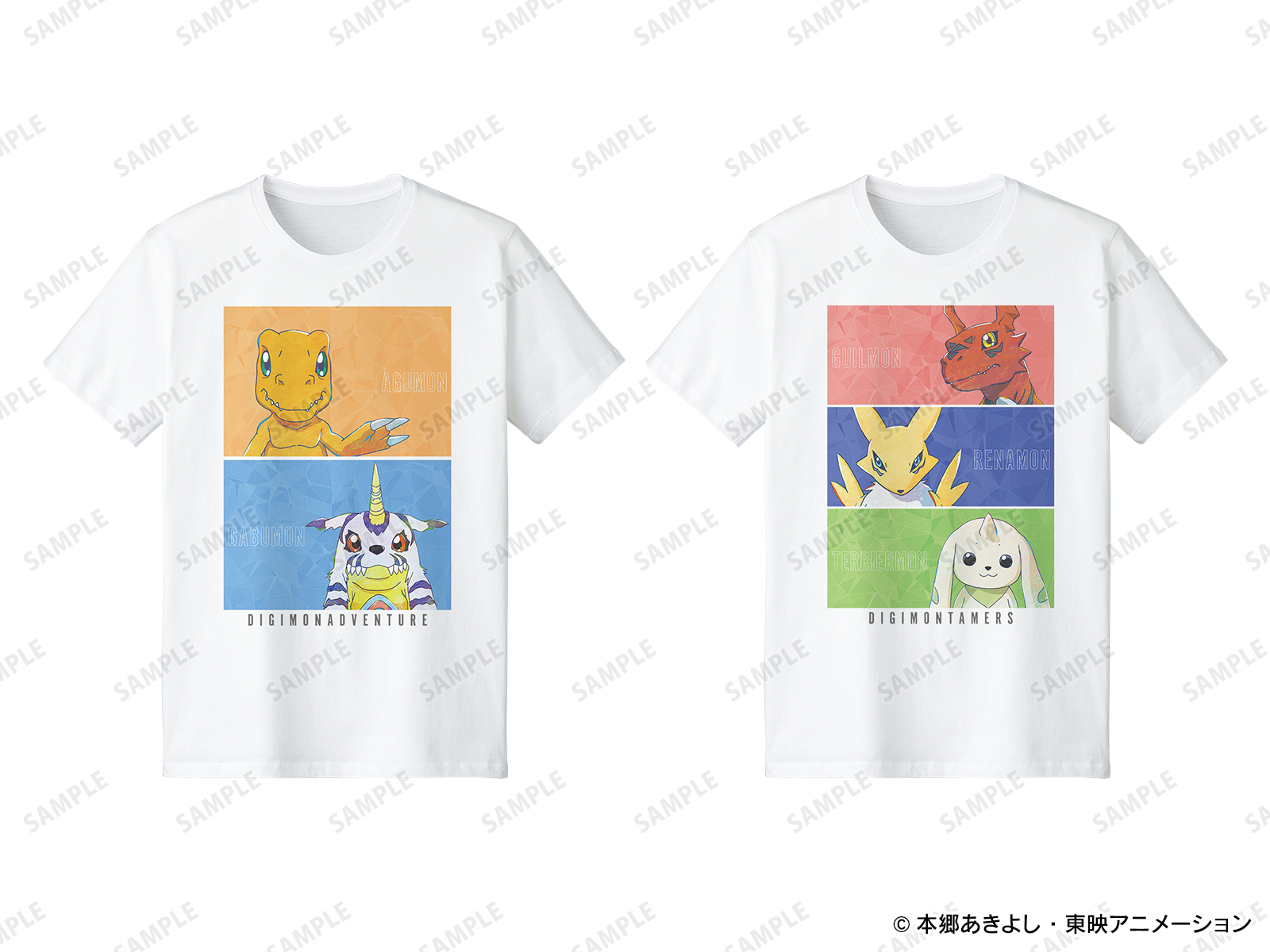 T-Shirts, both Adventure and Tamers themed- 4,180 yen each
A few extra Tamers products that do not use the Ani-Art Style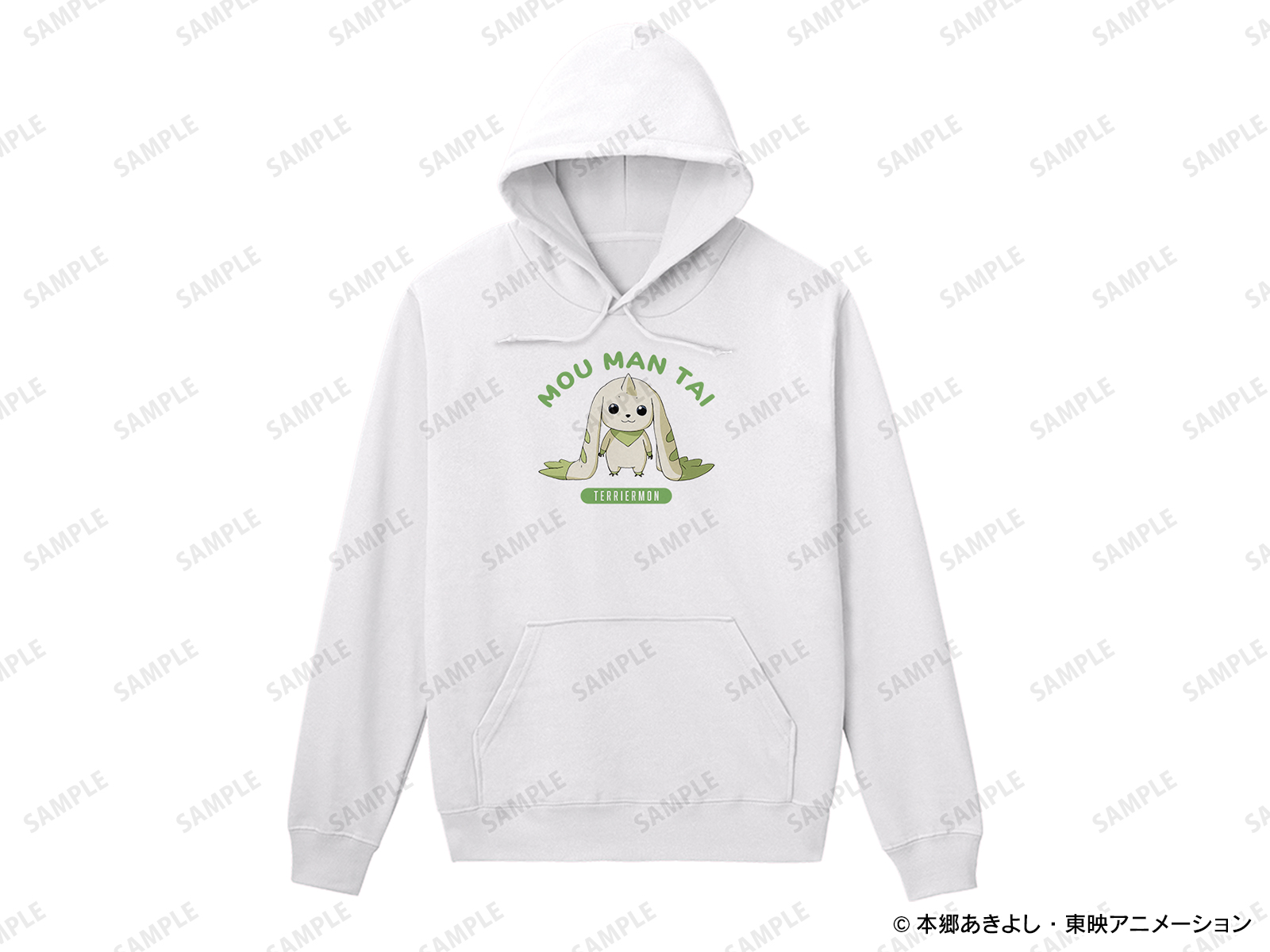 Terriermon College-Styled Hoodie- 6,578 yen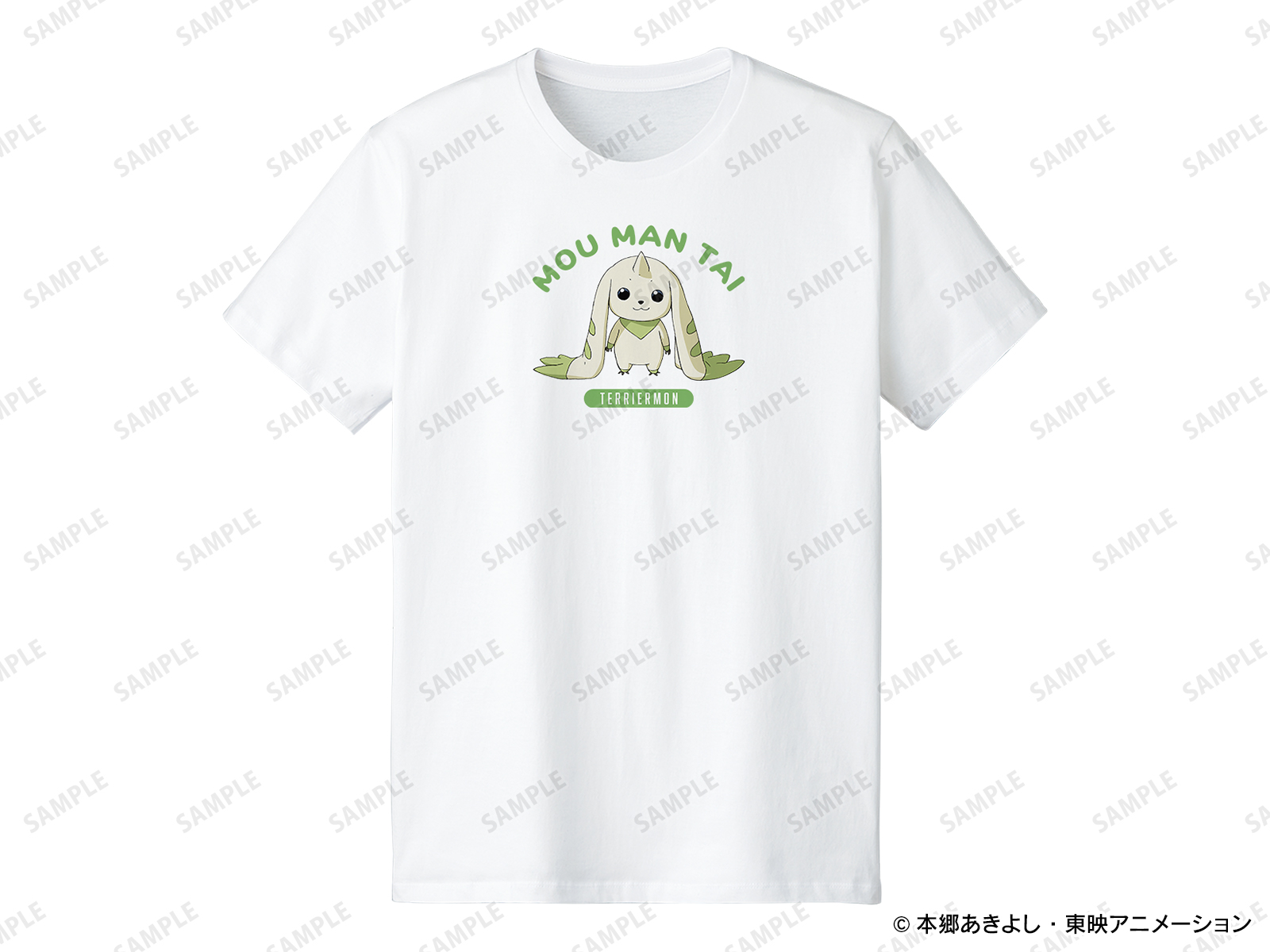 Terriermon College-Styled Shirt- 4,180 yen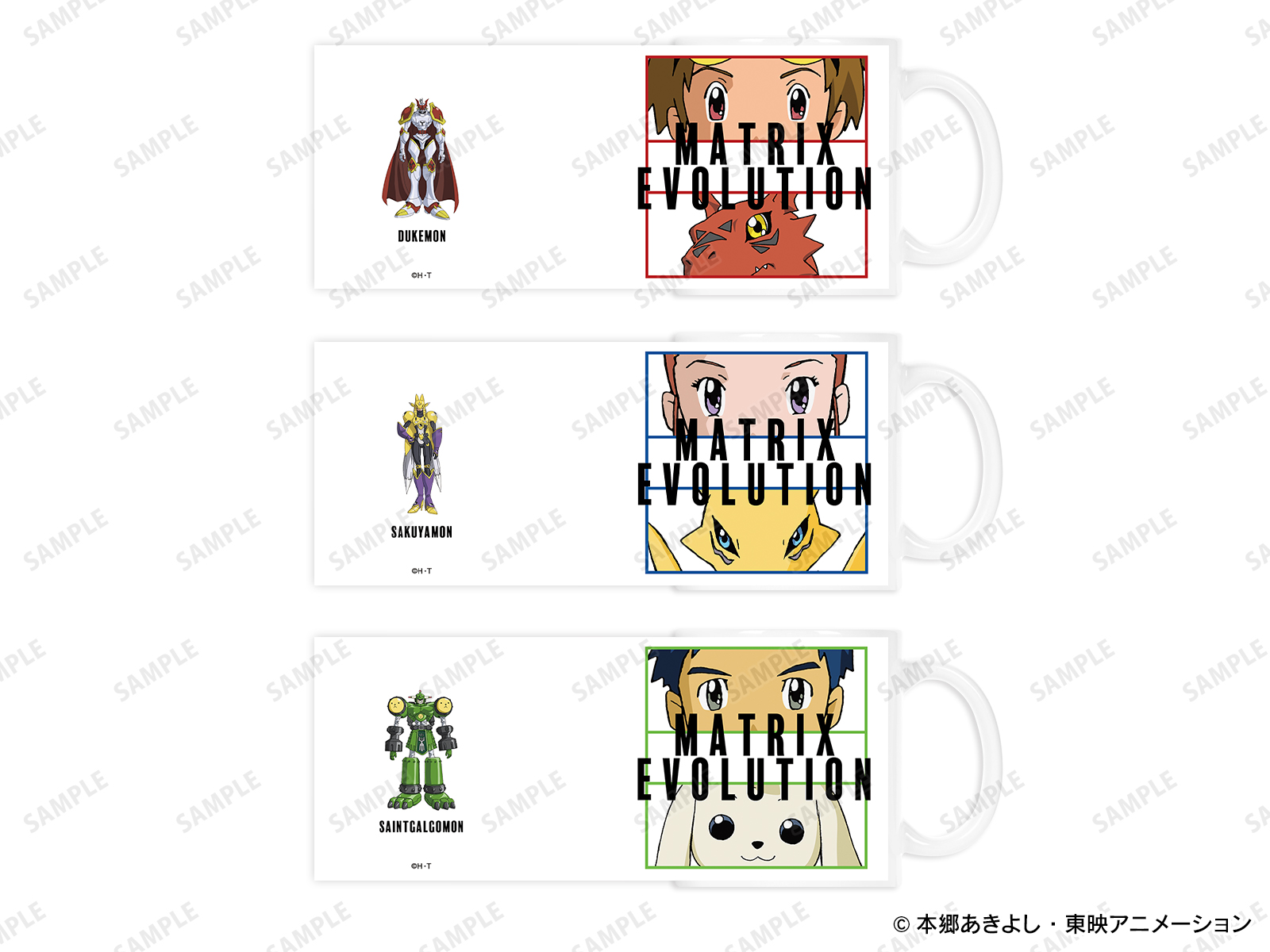 Matrix Evolution themed Mugs- 1,650 yen
In addition, one extra (well, three) item will be available at
Amnibus
once the shops close. These will not be in the shops.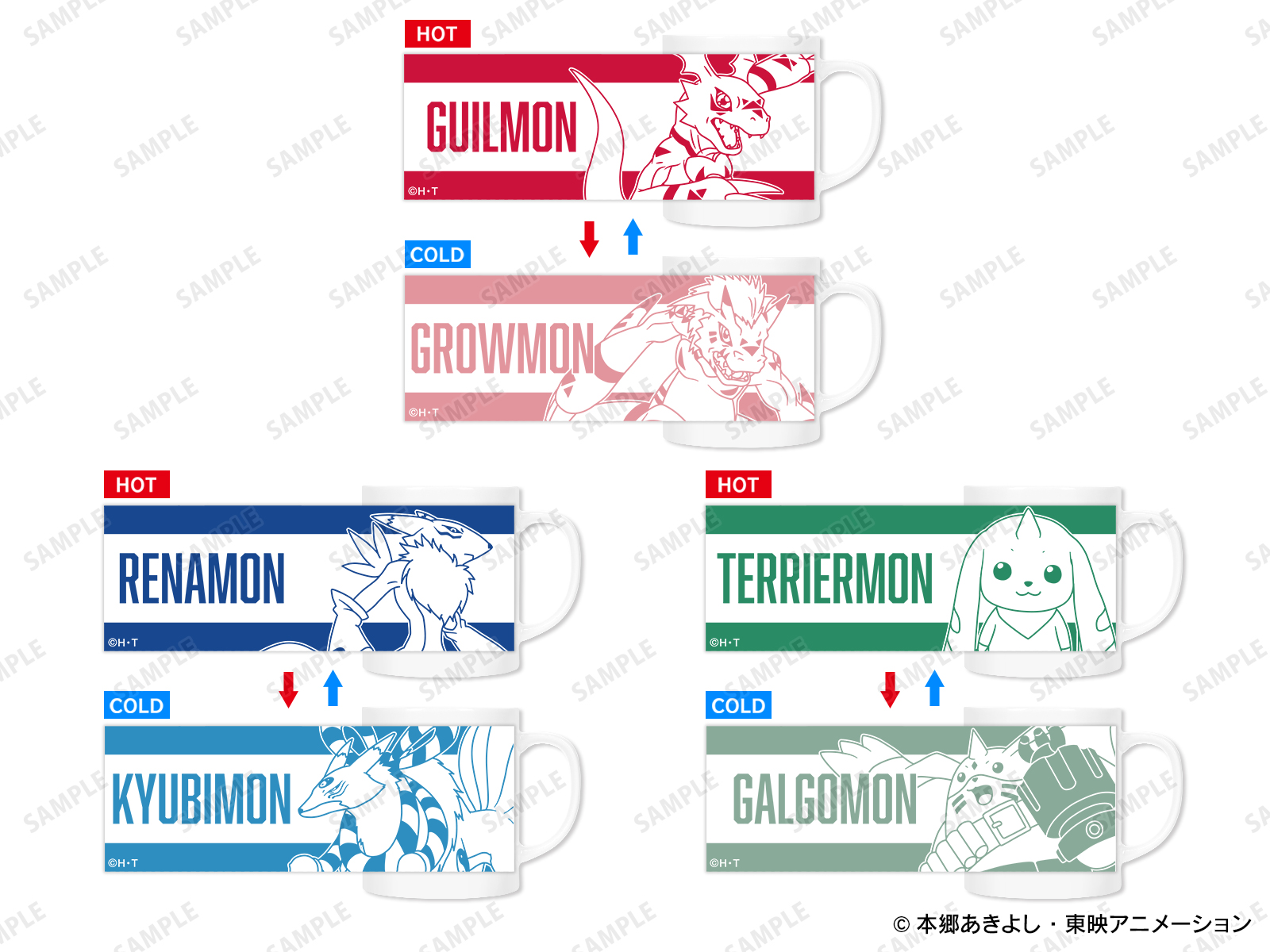 Tamers Color Changing Evolution Mugs- 3,278 yen each
And as pop-up shops so often do, there will be some bonus items. All of these are first come, first serve, and as appropriate to the specific items, may be random.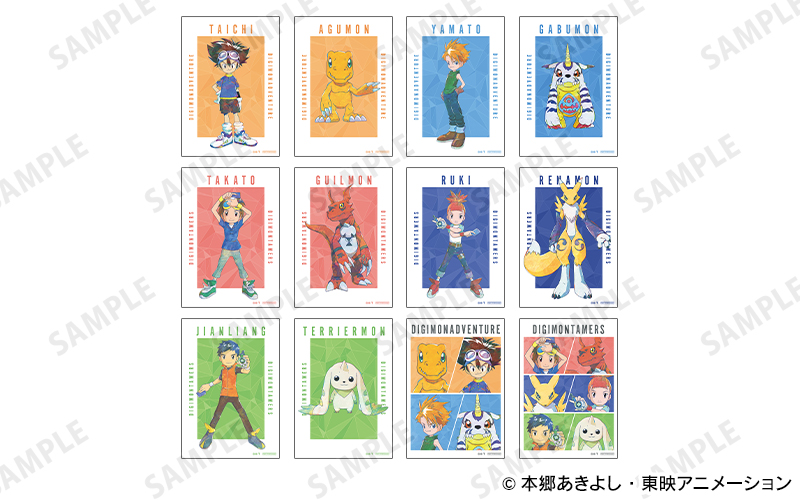 10/2 through 11/28- For every 2000 yen spent, you get one of 12 bromide prints.
Then a few products are specific to what you buy, and act as bonus 'additional' items to what you buy to get them.
Adventure Square Can Badge- Included with a box of Can Badges
Taichi & Agumon Acrylic stand- Included with a box of Acrylic Stands
Takato and Guilmon Acrylic keychain- Included with box of acrylic keychains.
Tamers Mini Canvas Art Board- Included with box of Mini Canvas Art Boards.
The art style isn't bad, but it feels like it'd be nicer with artwork we haven't seen so often.
And confirmation that the products will be sold online is nice, since dealing with pop-up shops internationally is often more of a hassle than dealing with your standard intermediary stuff.
For when they do go up at the online shop...
The online shop doesn't ship out of Japan so...
If you want to import it...
We've currently pared down the list of intermediaries we list due to some places closing and others becoming iffy in their communication, calling into question their reliability. If you have any stories, positive or negative, about any intermediaries, DM me with them so we can figure out who might be worth adding (or re-adding), since these aren't affiliate links or anything, simply suggested ways to make it easier for fans to nab stuff.
You'll want to contact an intermediary to get these items sent to you. WtW is not affiliated with any, but here are a selection of intermediaries that have worked well for various WtWers and their friends in the past:
From Japan
Rider Proxy
You'll want to provide your chosen intermediary with the link to the item. Just copy paste the link to the product pages for what you want and send them a message about it and they'll take care of it after they discuss pricing and their policies with you. The links embedded in the news article for the products are exactly what you'll need to send them.
Some of the intermediaries have a full storefront and may have the item listed, so you may want to check that first.