Show User Social Media
Hide User Social Media
Joined

Sep 8, 2006
Messages

16,411
Just about time for a livestream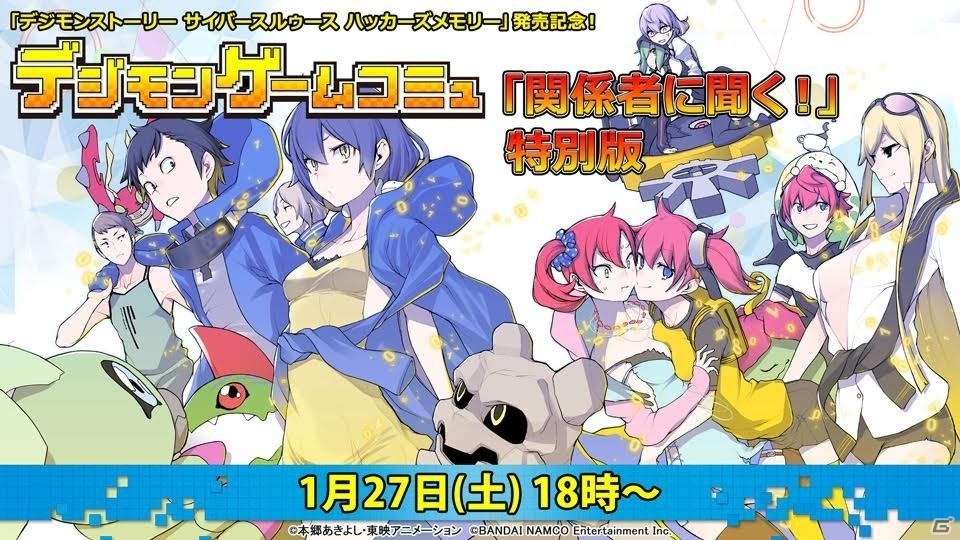 The
previously announced
Digimon Staff Q and A livestream begins in just a few minutes at 1am Pacific time.
We aren't necessarily expecting much in the way of big news from this livestream, but will be posting screenshots and thoughts as the event is running.
It will be livestreamed on both
nico
and
Youtube
.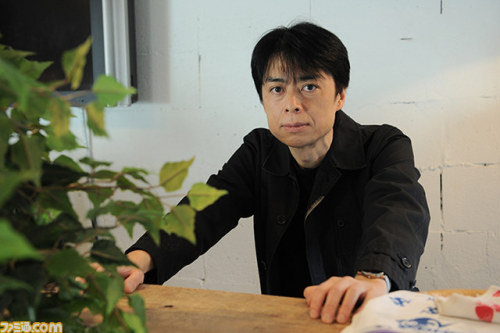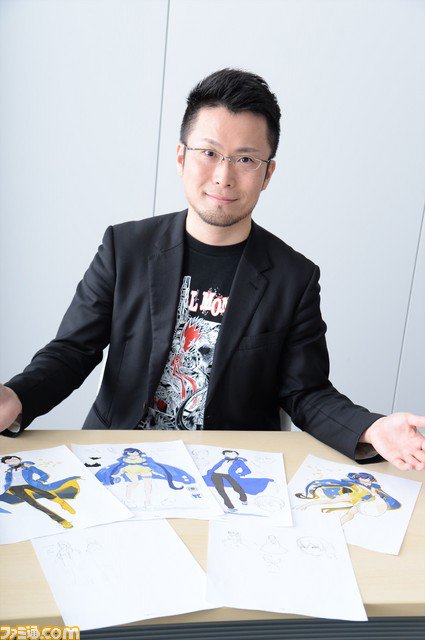 It will be hosted by Koji Watanabe (writer for Digimon games) and Kazumasa Habu (Digimon game producer.)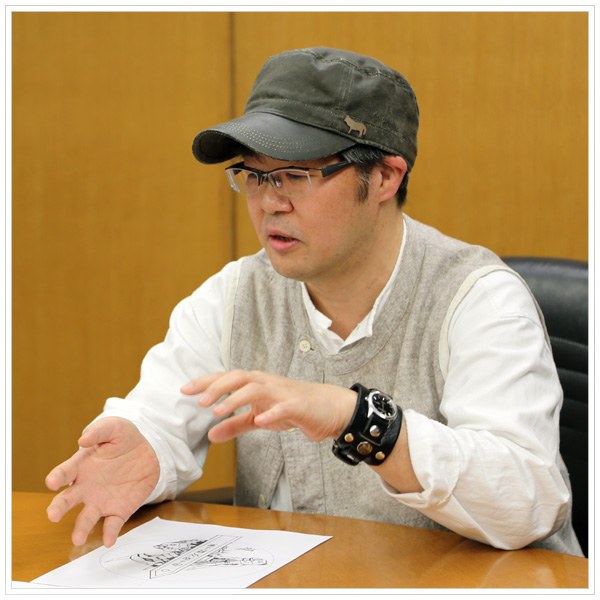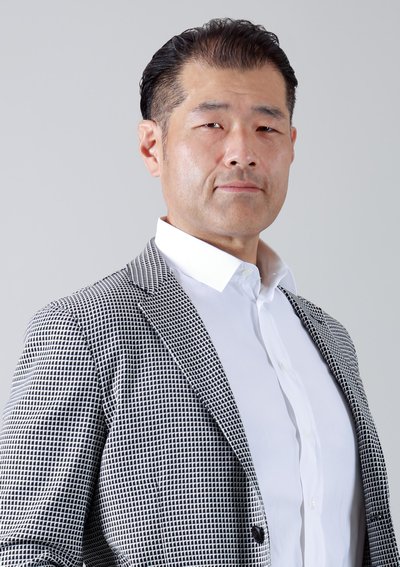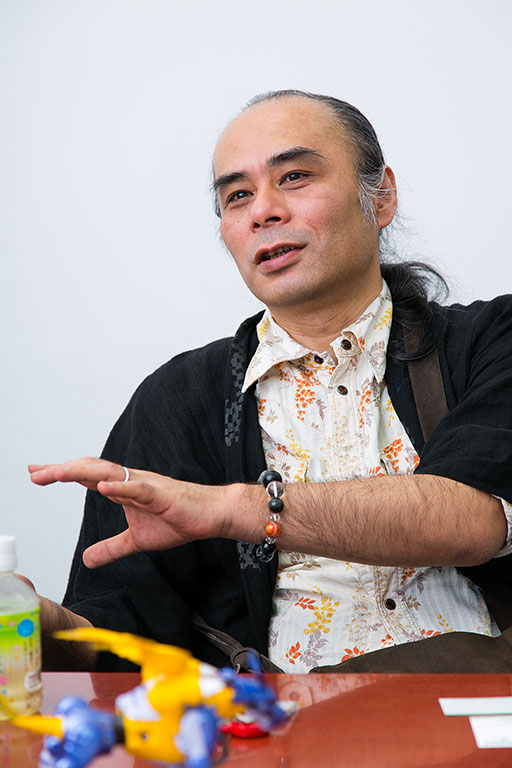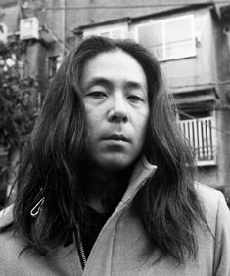 Guests for the 3 different talks include Kenji Watanabe (longtime Digimon designer), Volcano Ota (project head/director of the team that created Digimon), Hiroyuki Kakudou (director of Adventure, 02, X-Evolution, along with various other positions for much of the animated history of the franchise), and Chiaka Konaka (series composer and writer for Tamers.)
Updates- It's begun. These updates will be more random 'thoughts' as the event goes then more formally written out bits.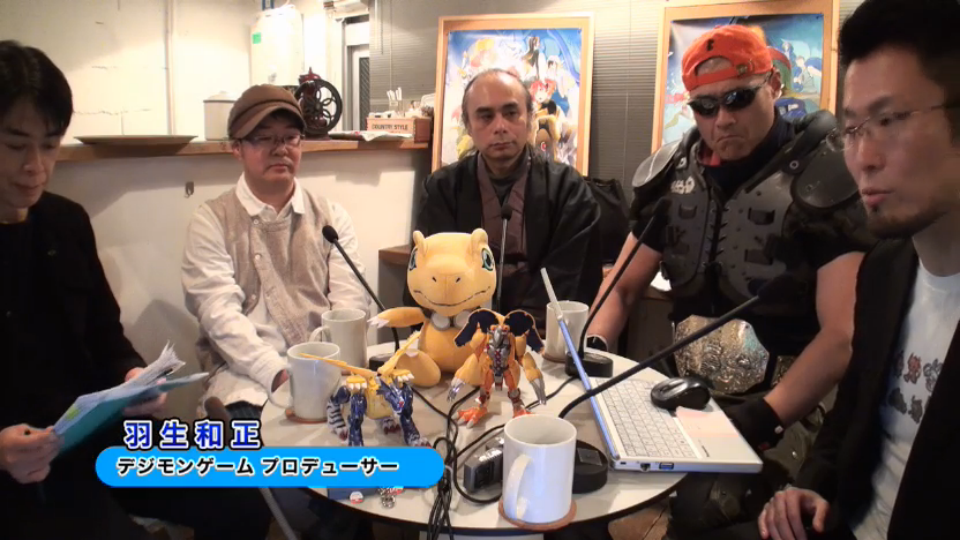 I won't be able to add much on the questions being asked since I don't speak Japanese, but we will attempt to add that later if we can.
In addition, the nico stream is buggy and cutting out at random and the Youtube stream has yet to actually begin.
The Youtube stream has started up a few minutes into it.
Director Kakudou has brought papers with him from his personal collection.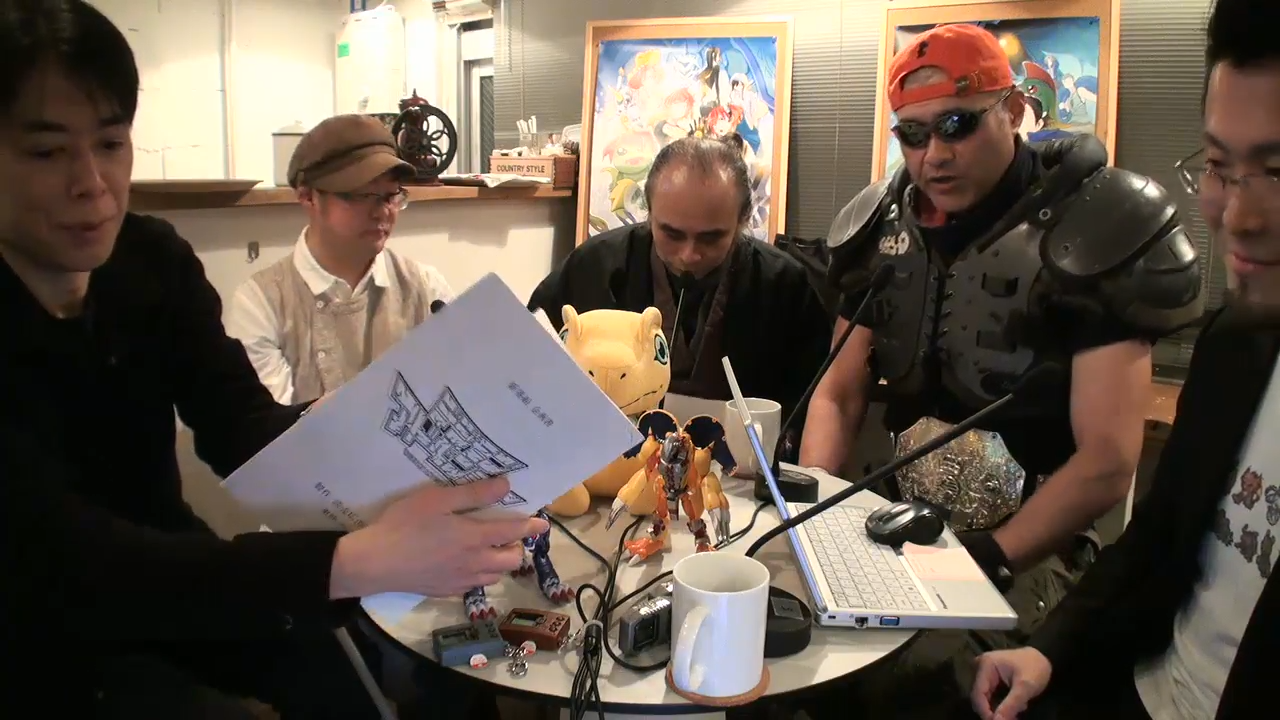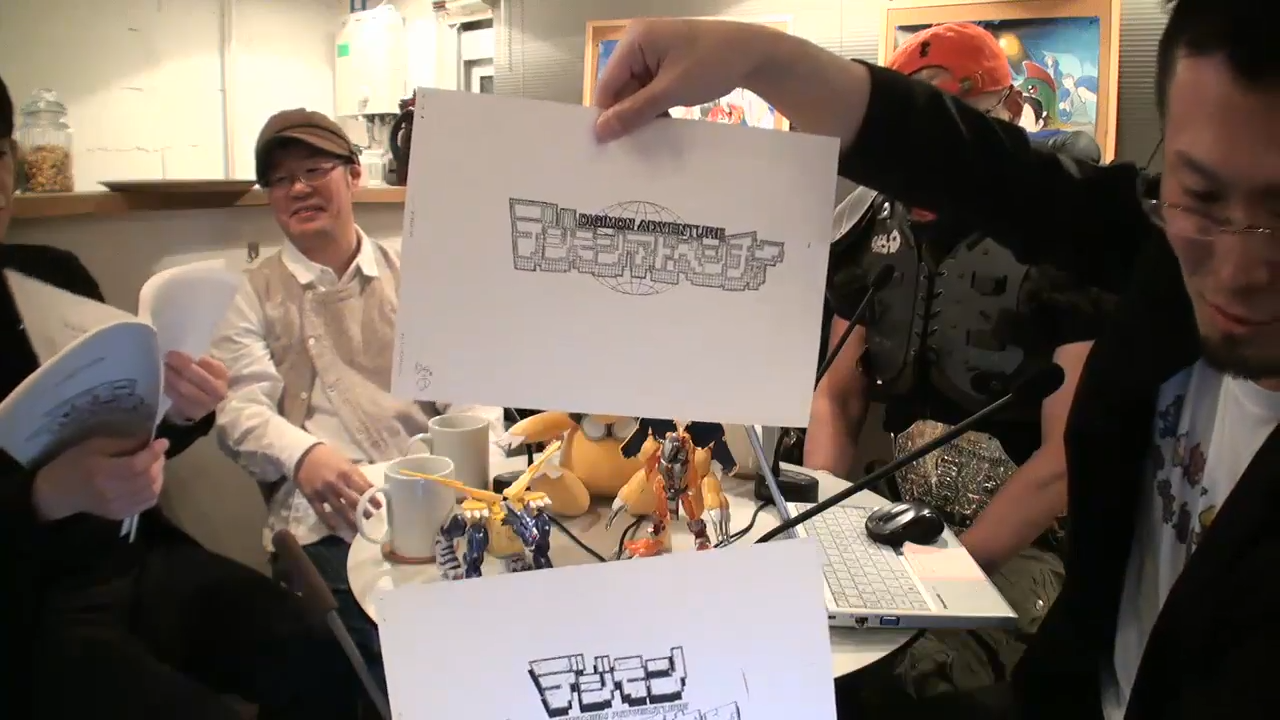 Included is what appears to be a map of File Island, an early script (or a proto-series bible), along with various early versions of the Digimon Adventure logo!
Some bits of what's being said thanks to
onkei
!
In Adventure, Palmon was originally written as male.
Watanabe comments that Digimon has a lot of things that aren't explained wwww it's all left to the imagination
Volcano Ota and Kenji Watanabe wanted the Digimon in the animation to stay evolved.
In past interviews it's been mentioned the staff was told to use fortune telling to decide on character's names. Kakudou pulled out yet more paperwork, this time showing a printout of the fortune telling program that was used to help decide on Jou's name. He also comments that as far as he's concerned, Jou ended up going to the university he wanted to attend.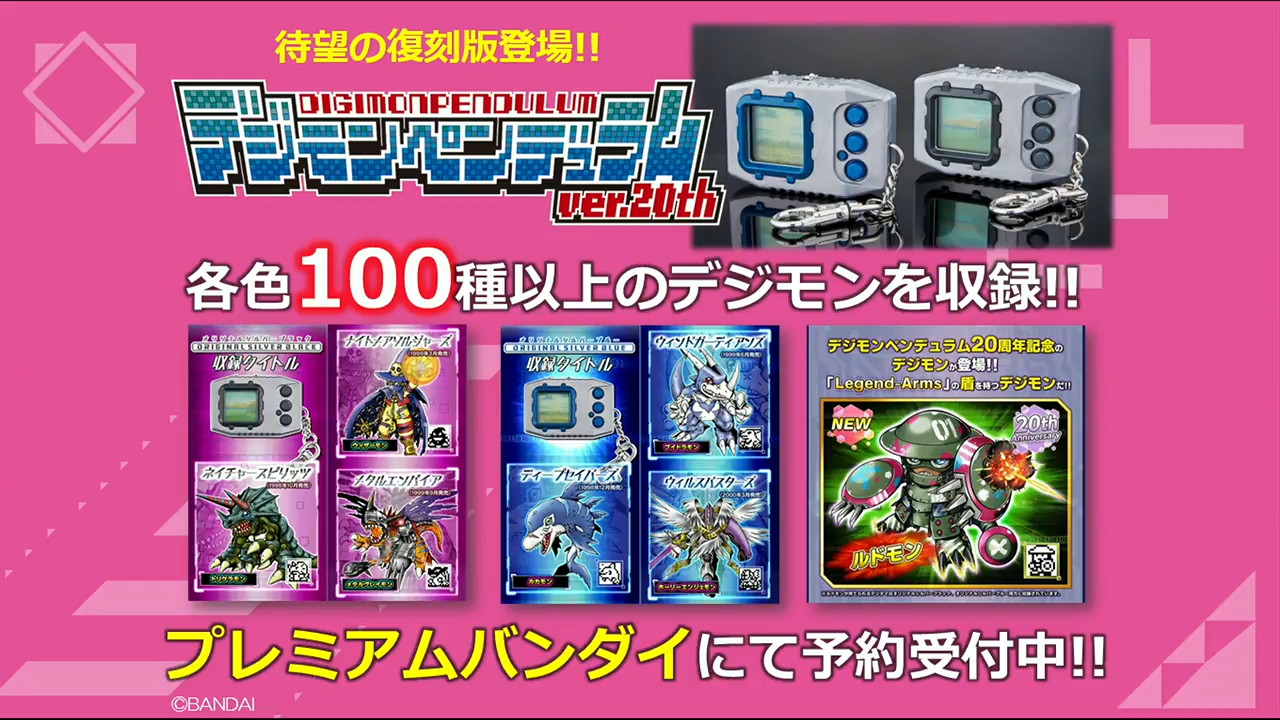 They're discussing the new Pendulums a bit.
And Digivolving Spirits.
I thought maybe the information about an audience was wrong, it turns out the audience was just being ultra polite to hear everything said. A shikishi by Kenji Watanabe was pulled out, and appears a number was pulled to give it to an audience member.
That appears to be the end of Part 1, which was about the earliest days of the franchise.
At the moment they are showing a Hacker's Memory trailer before Part 2 begins.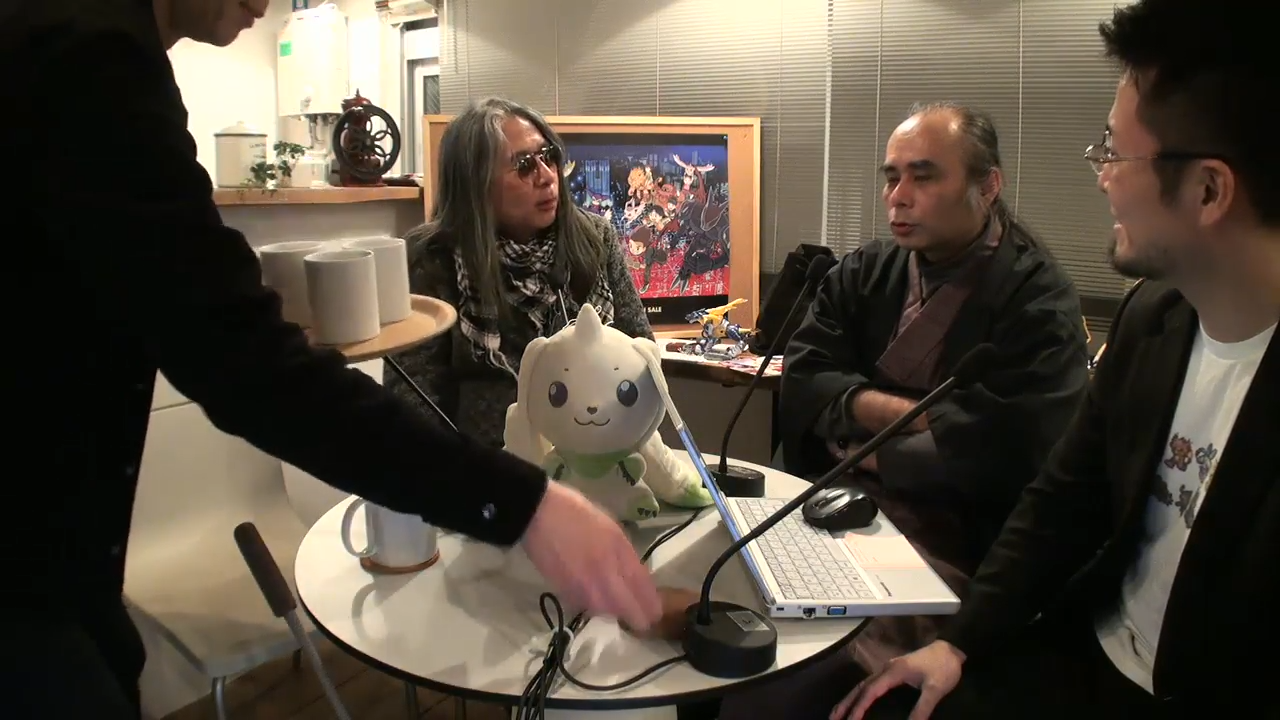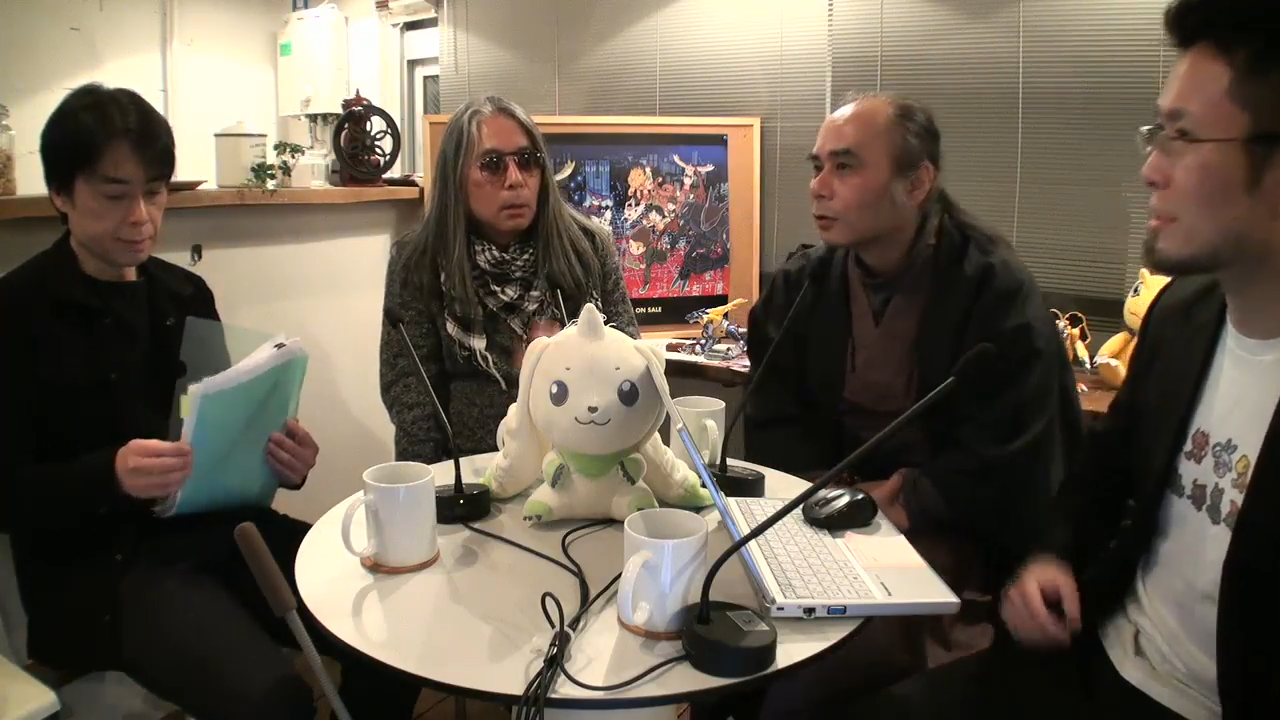 Part 2 begins and has Chiaka Konaka join Kakudou and Habu. Koji Watanabe got everyone coffee before rejoining.
Habu comments to Kakudou and Konaka that their talking on Twitter is like stepping on dominoes setup to fall.
Konaka originally wrote as Yamaki on Twitter because it was easier for him to write that way (as a character.) After overseas (outside of Japan) fans noticed him he decided to properly 'reveal' himself to avoid any misunderstandings that might arise.
Kakudou and Konaka talk about AI quite a bit, and they are also answer various questions.
Konaka mentions that the Digignomes and the D-Reaper are not AI, even though they are man-made. What conclusions or thoughts we are supposed to think up based on that information appears to be left to us?
Konaka also seems to imply that Impmon originally didn't really want to evolve. This apparently why he was unwilling to put up with his partners? He doesn't clarify further what he actually means.
Kakudou says that while it wasn't clearly said, when a human dies, their Digimon also dies. This was 'shown' in 02 because we don't see what happens to Pipimon after Oikawa dies.
Konaka comments that he said he wasn't going to answer questions, but overseas fans on Twitter keep asking him (and he apparently can't resist.) Everyone laughs at this.
According to Konaka the reason Renamon was concerned about Impmon in the digital world was because despite all that had happened, a bond had formed.
Kakudou goes back to his prior comments about what happens when a human dies. When the Digimon dies, there is no effect on the human (at least seen thus far.) When the Digimon dies in the digital world, they are reborn and the relationship begins again from scratch.
He also mentions that when a Digimon dies in the human world there is no telling what happens.
Volcano Ota has hopped into the background and is watching and interacting with the proceedings.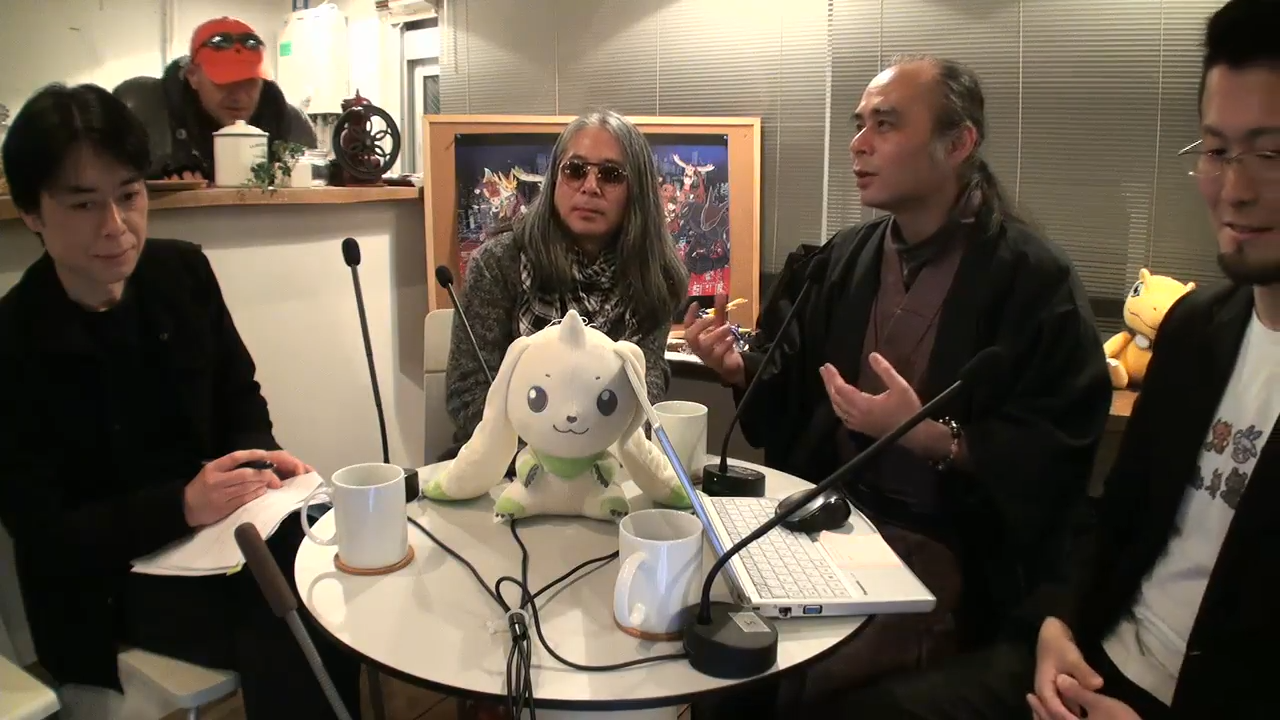 He's jumped off camera and back on a few times.
Ota jumped in at one point based on a joke Konaka had made. Konaka wanted to know why the host of the Digimon card game tournament Ruki was in was wearing armor. Volcano Ota jumped in asking if he had heard his name.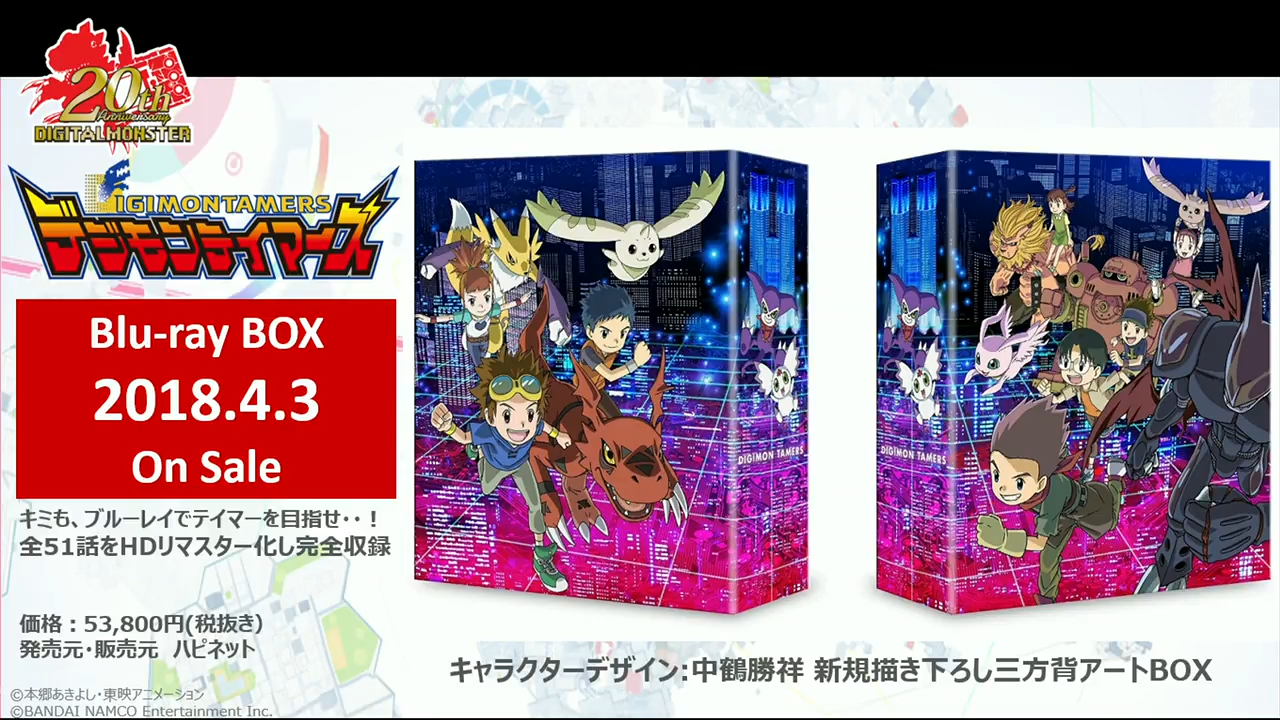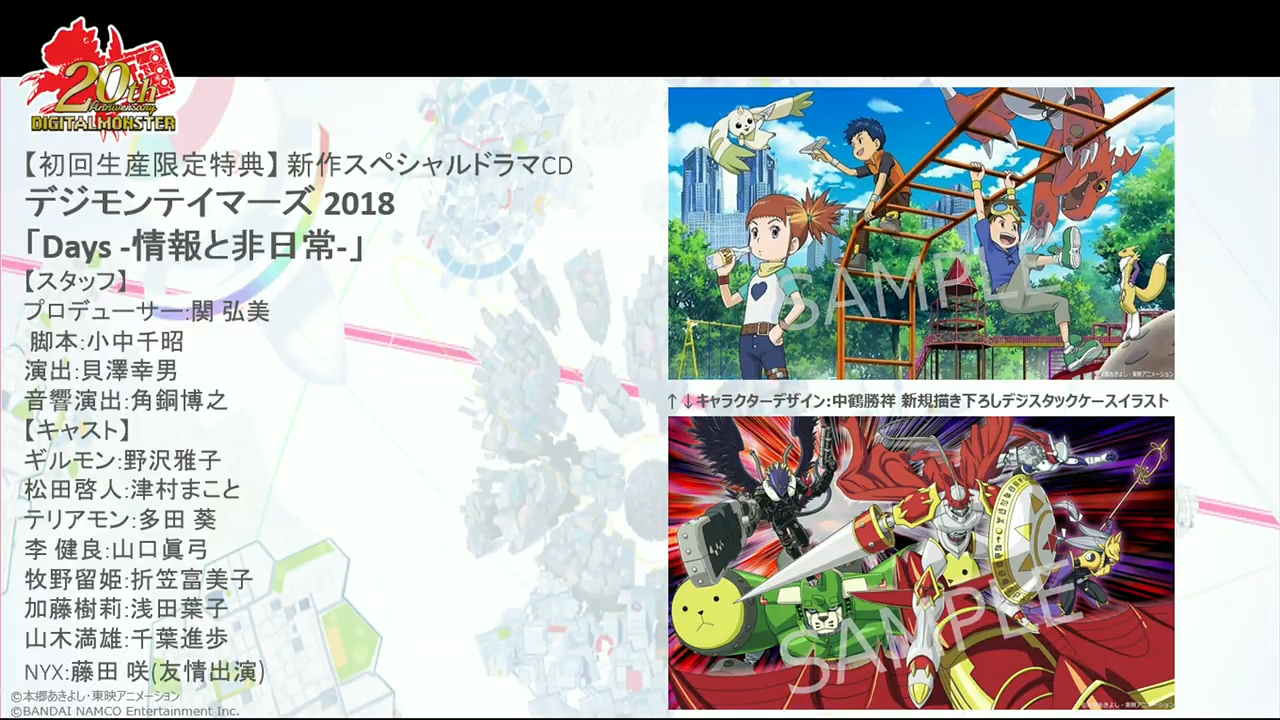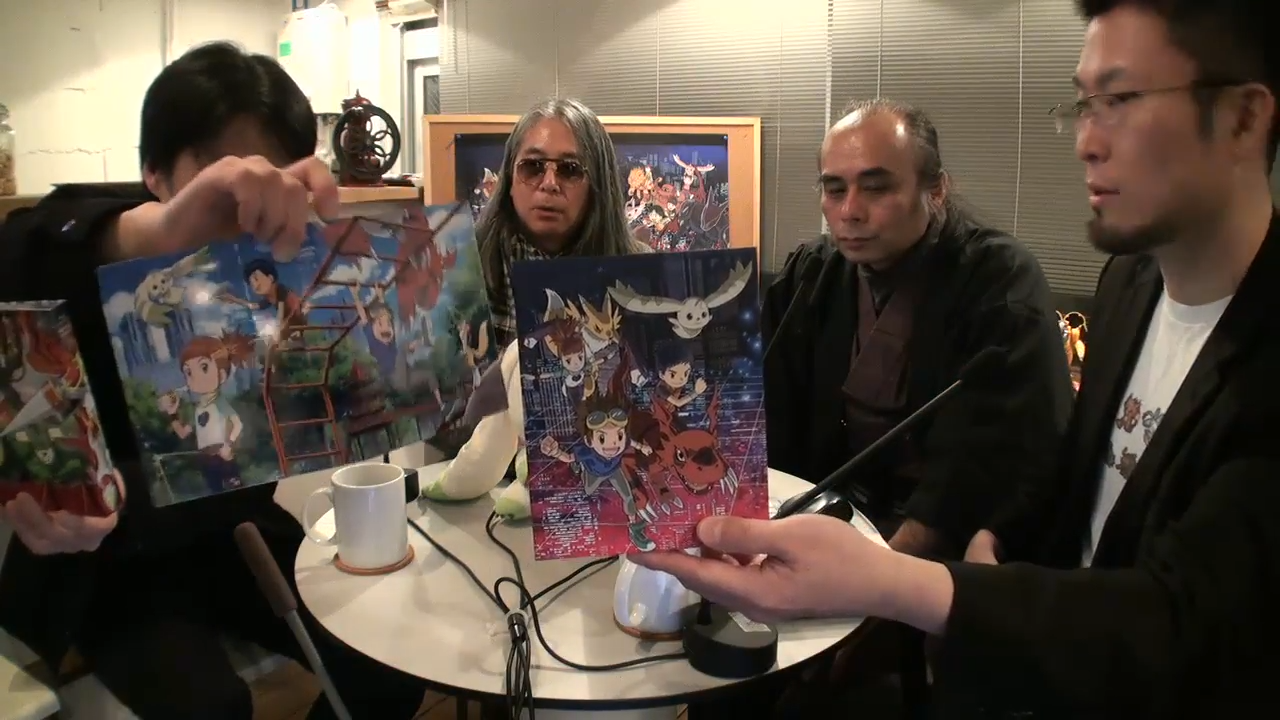 They go over the Tamers Blu-ray Box and show the packaging.
Part 2 ends with a giveaway of another shikishi by Kenji Watanabe!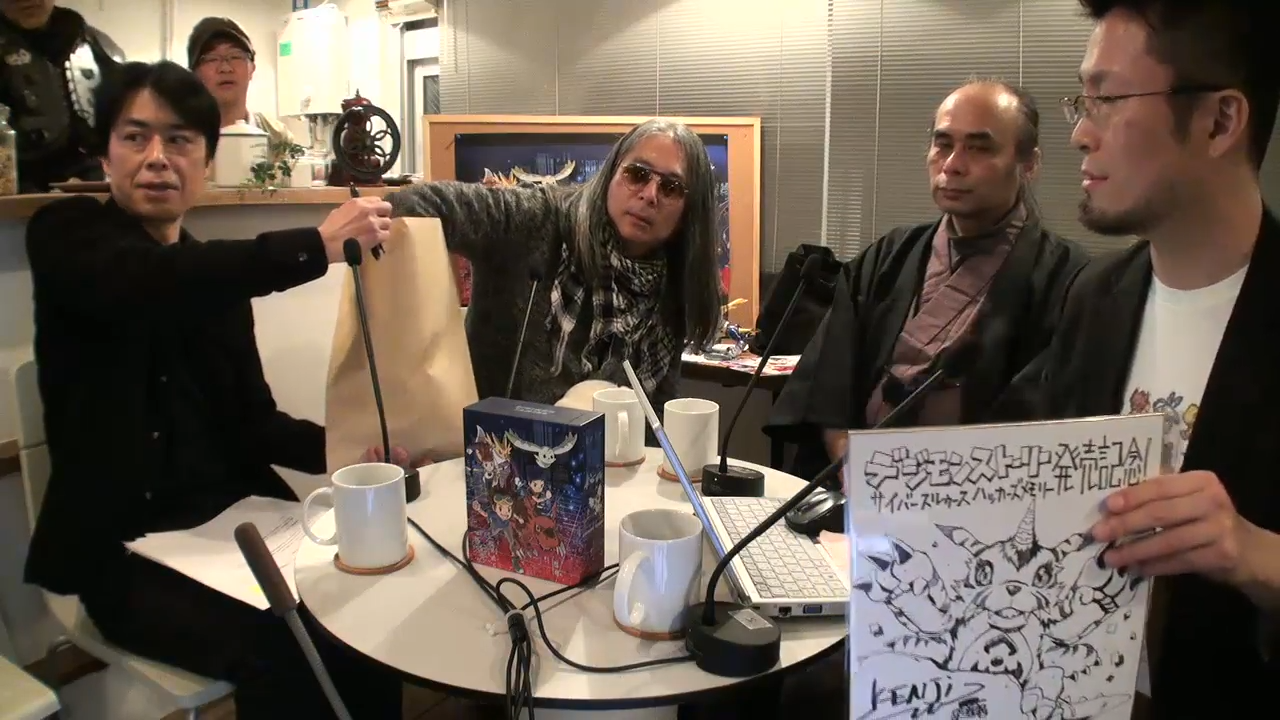 And Ota has snuck to the back again this time with Kenji Watanabe!
They go to another Hacker's Memory trailer before Part 3 begins.
Part 3 begins!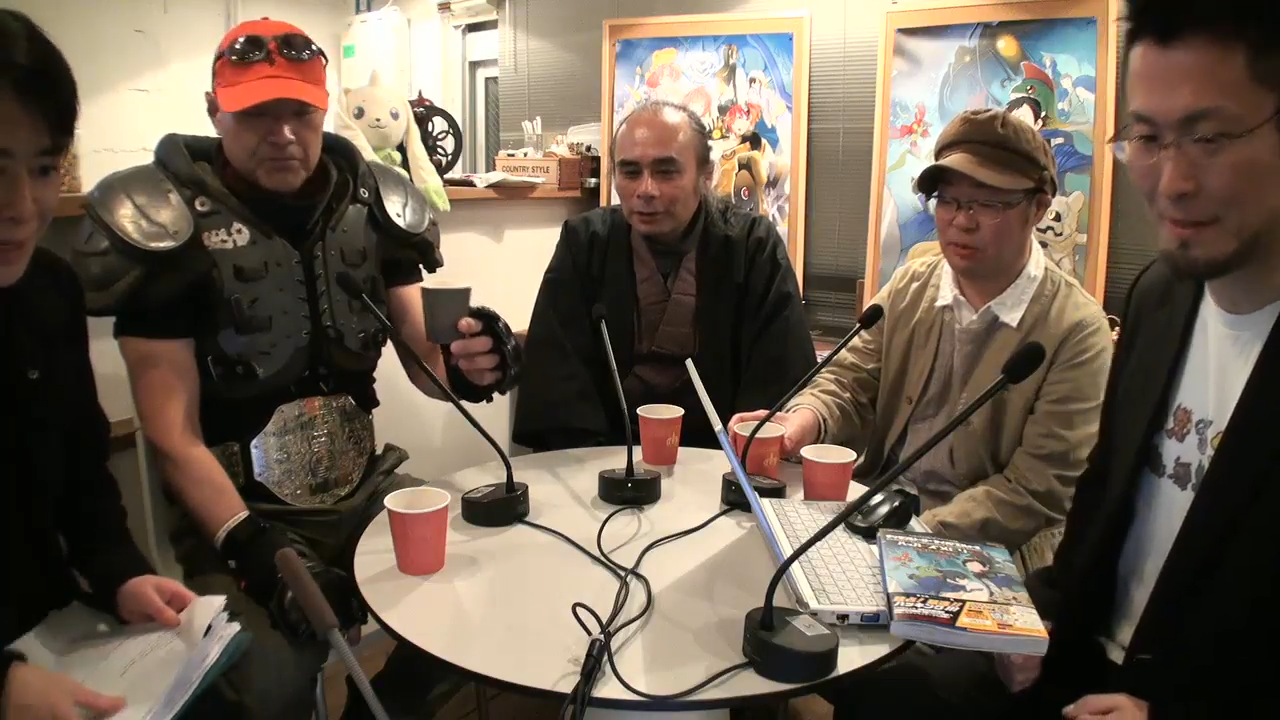 Konaka has left and Volcano Ota and Kenji Watanabe have rejoined the table.
The person who inspired the creation of Victory Uchida is apparently in the studio, but Habu tells him not to appear on camera because seeing his real face might crush the dreams of children.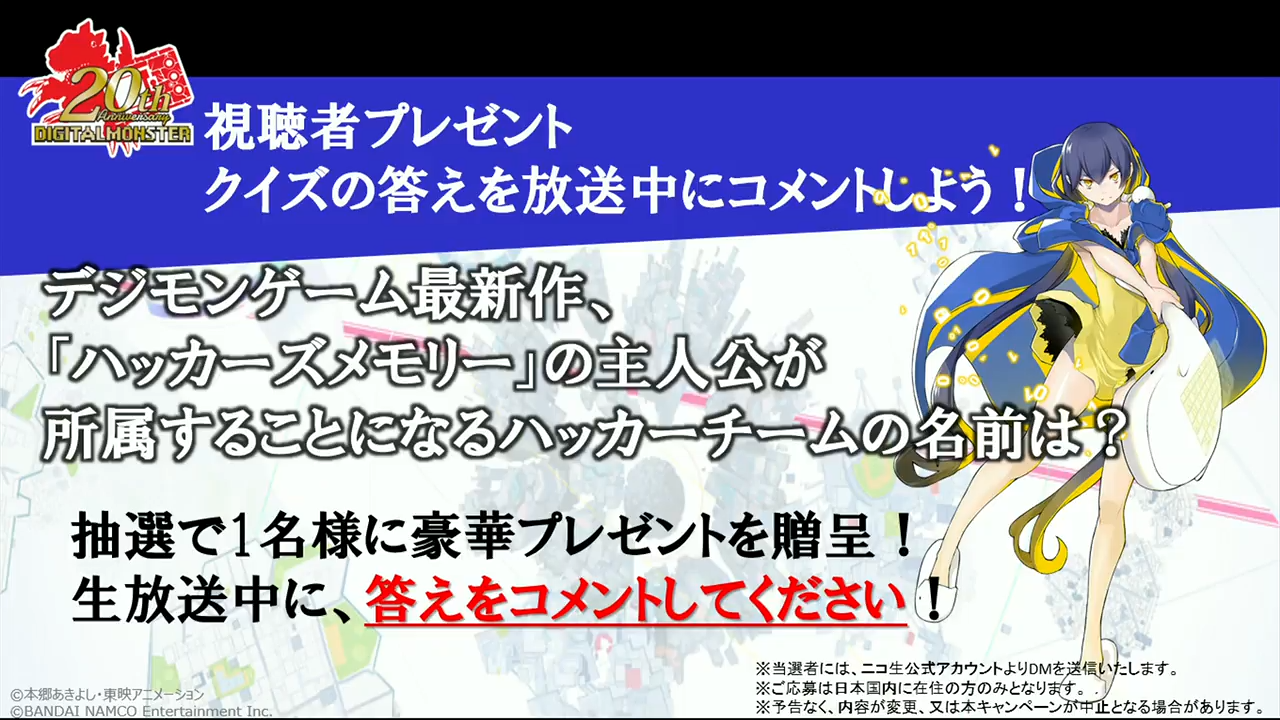 They show off an Omegmon shikishi by Kenji Watanabe to give away and then put up a screen explaining how to win the Omegamon shikishi.
They also show off the Hacker's Memory guidebook and the newest V-Jump...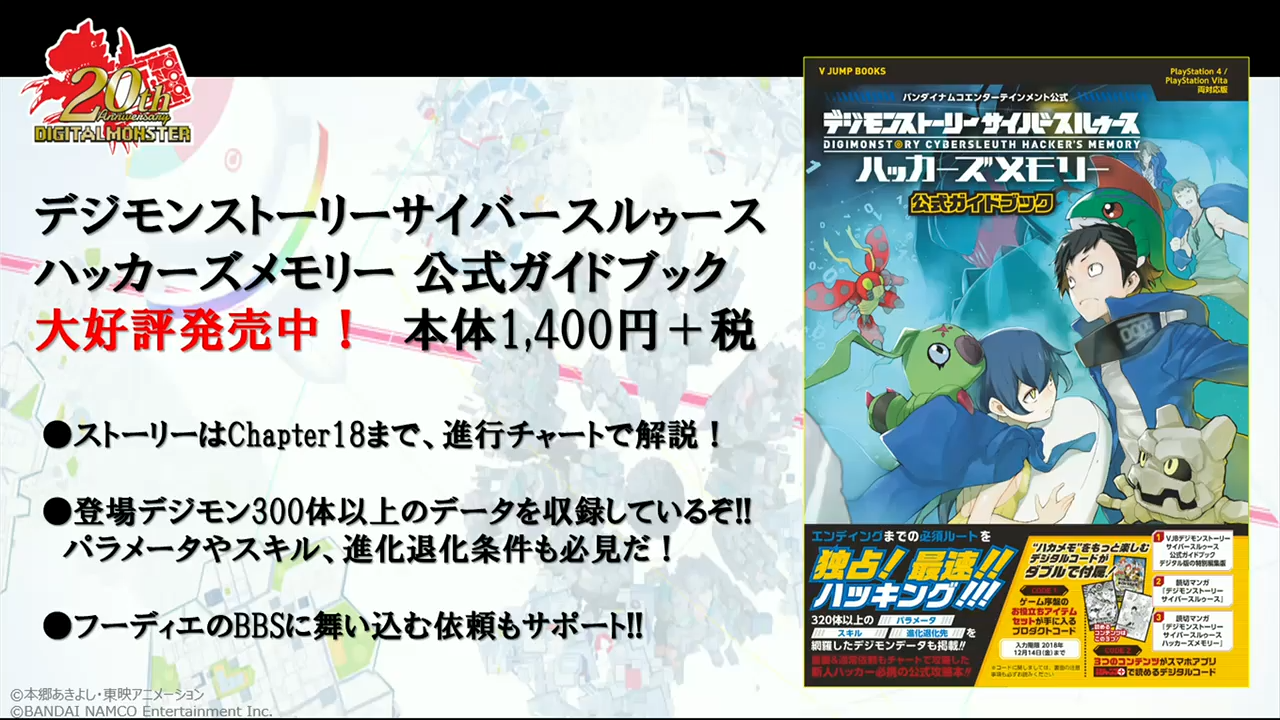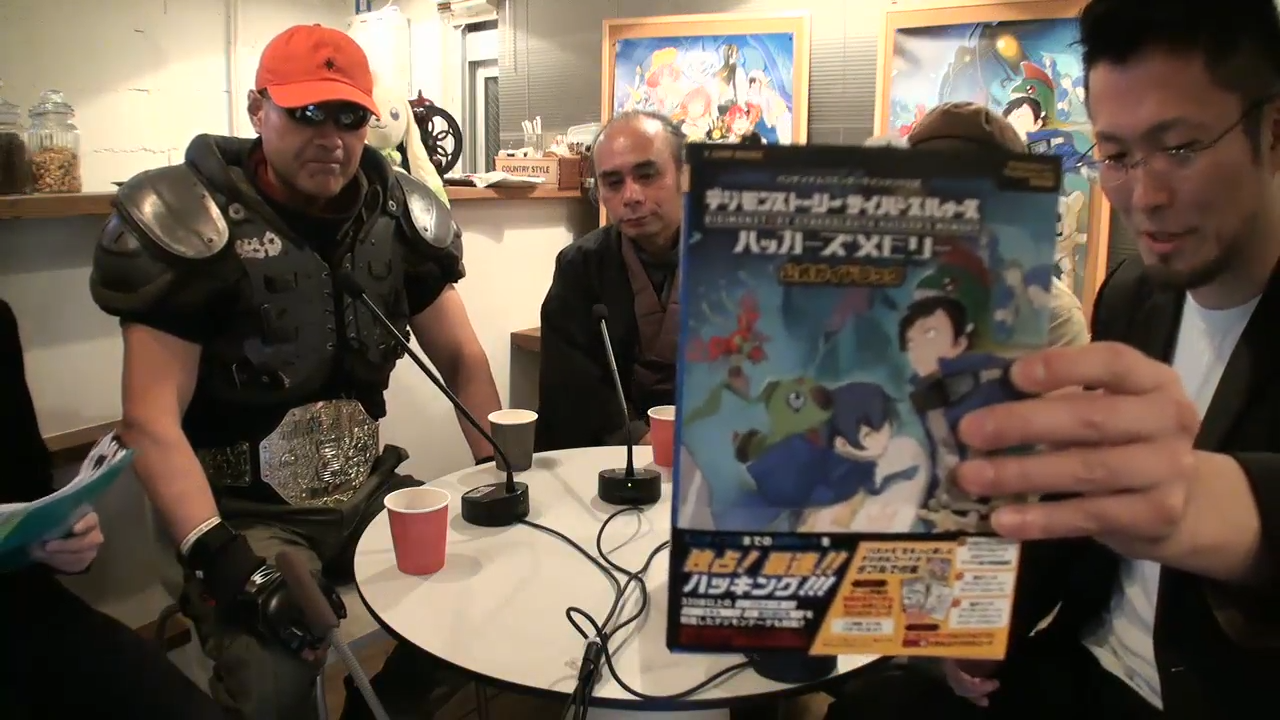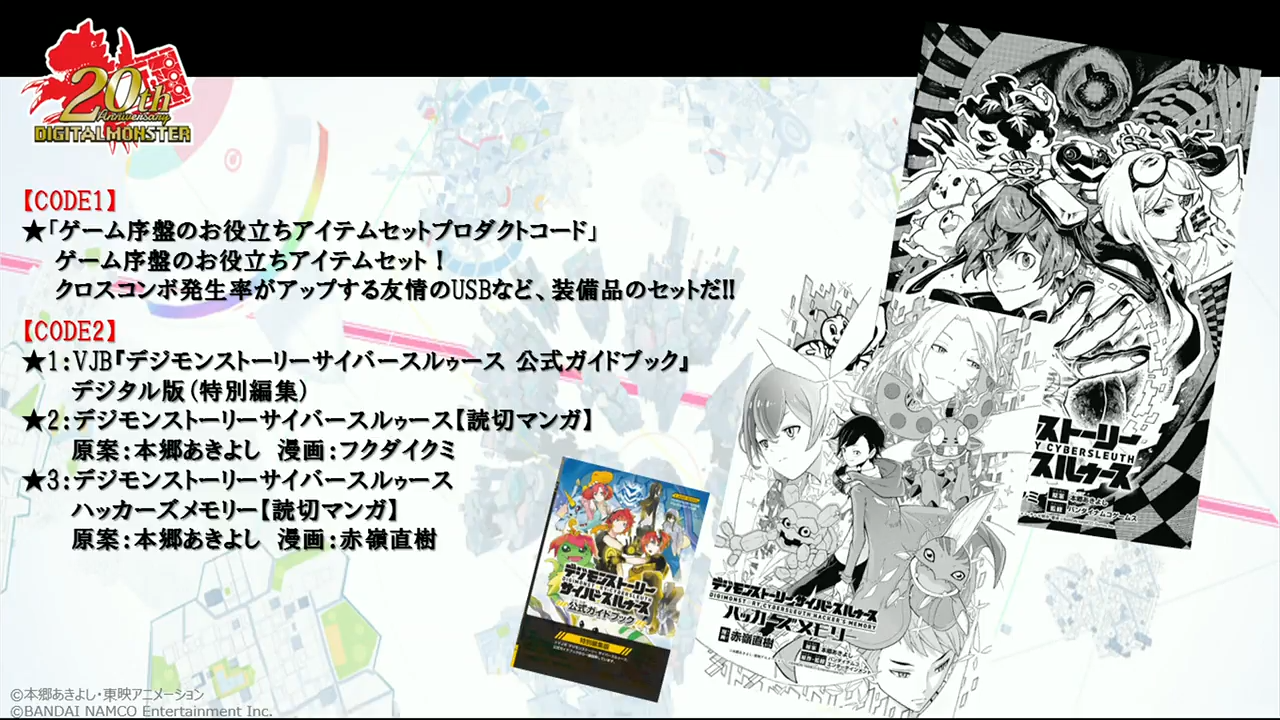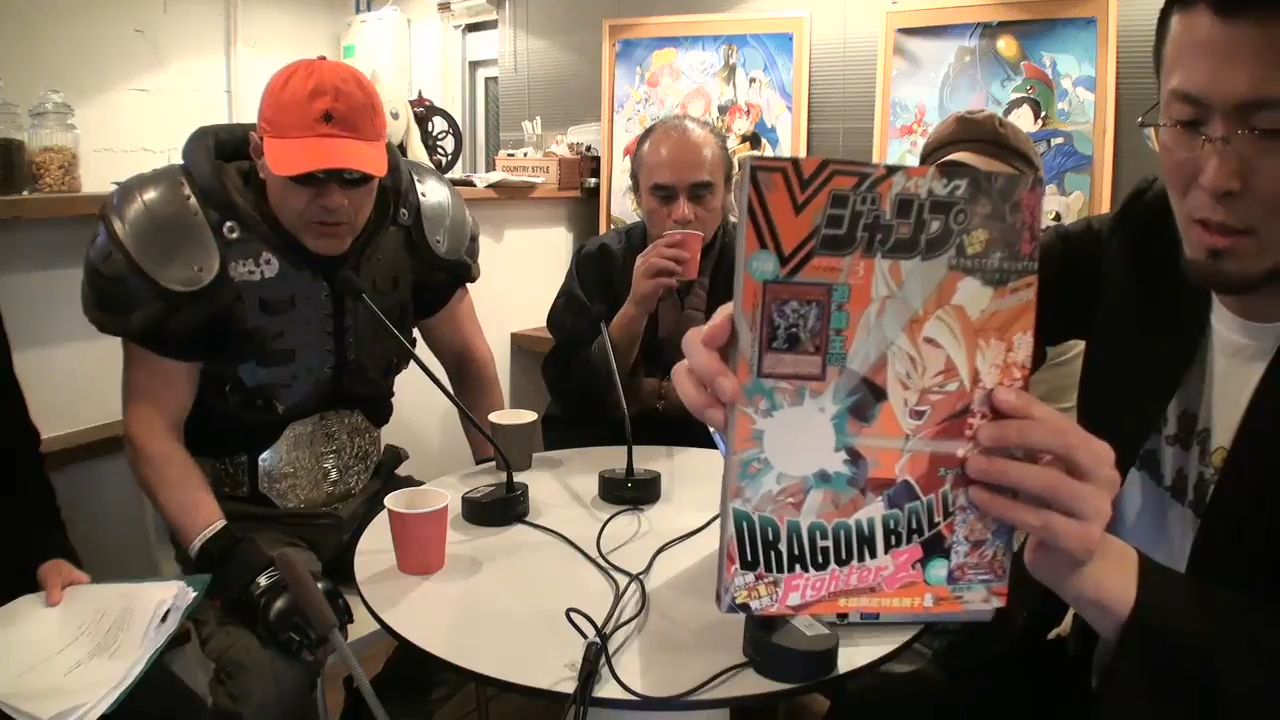 I believe Ota makes a joke about the cover and how Digimon seems to look different now? (The joke being that Goku is on the cover.)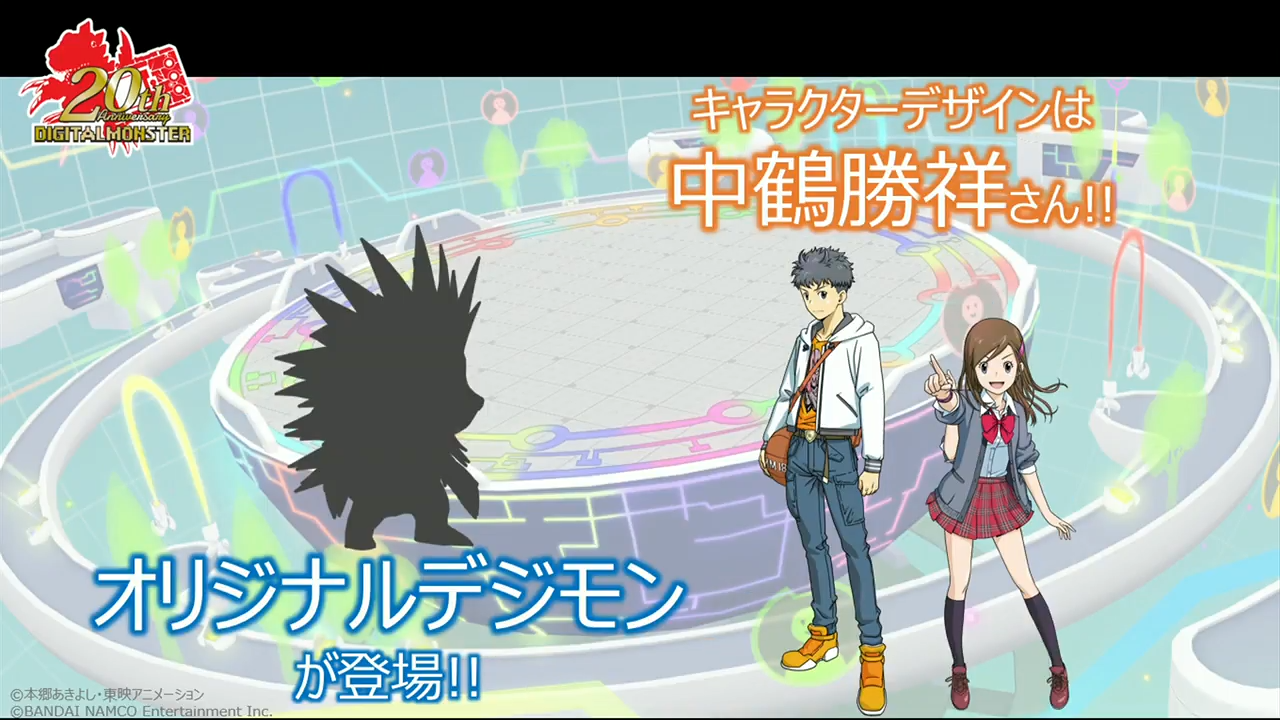 They're talking about Digimon ReArise, and are discussing the retweet contest being run for the game.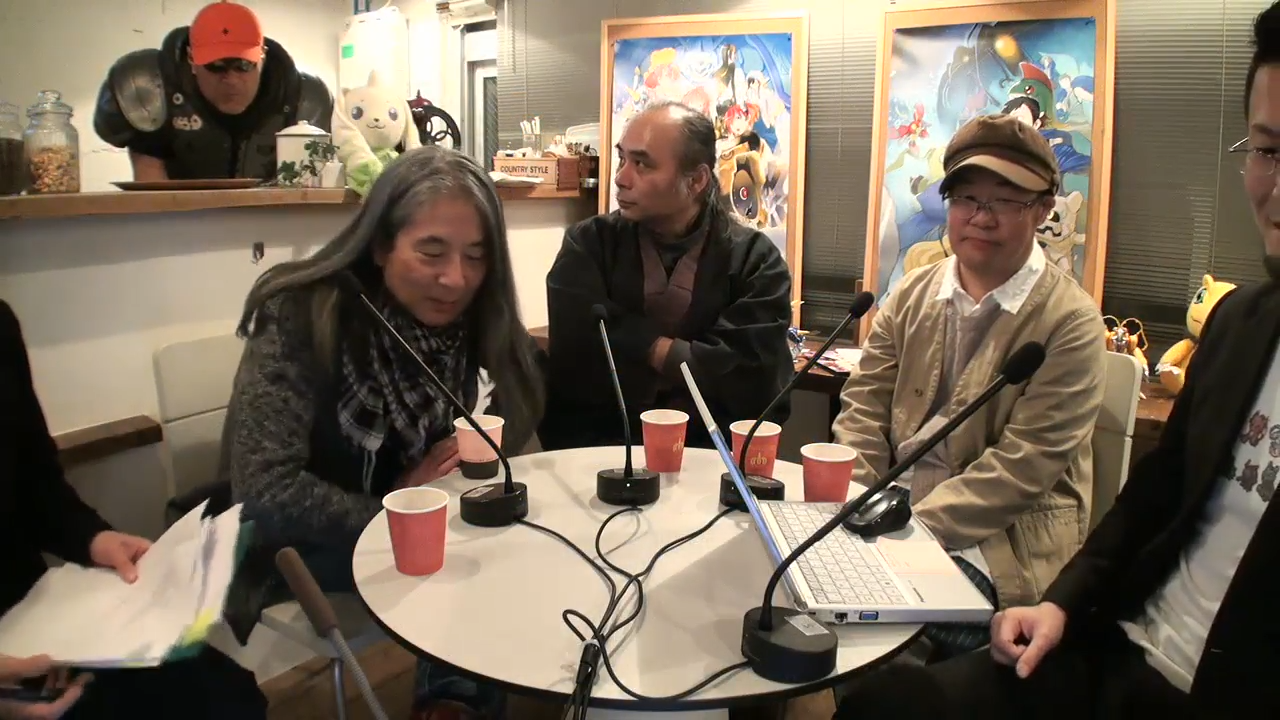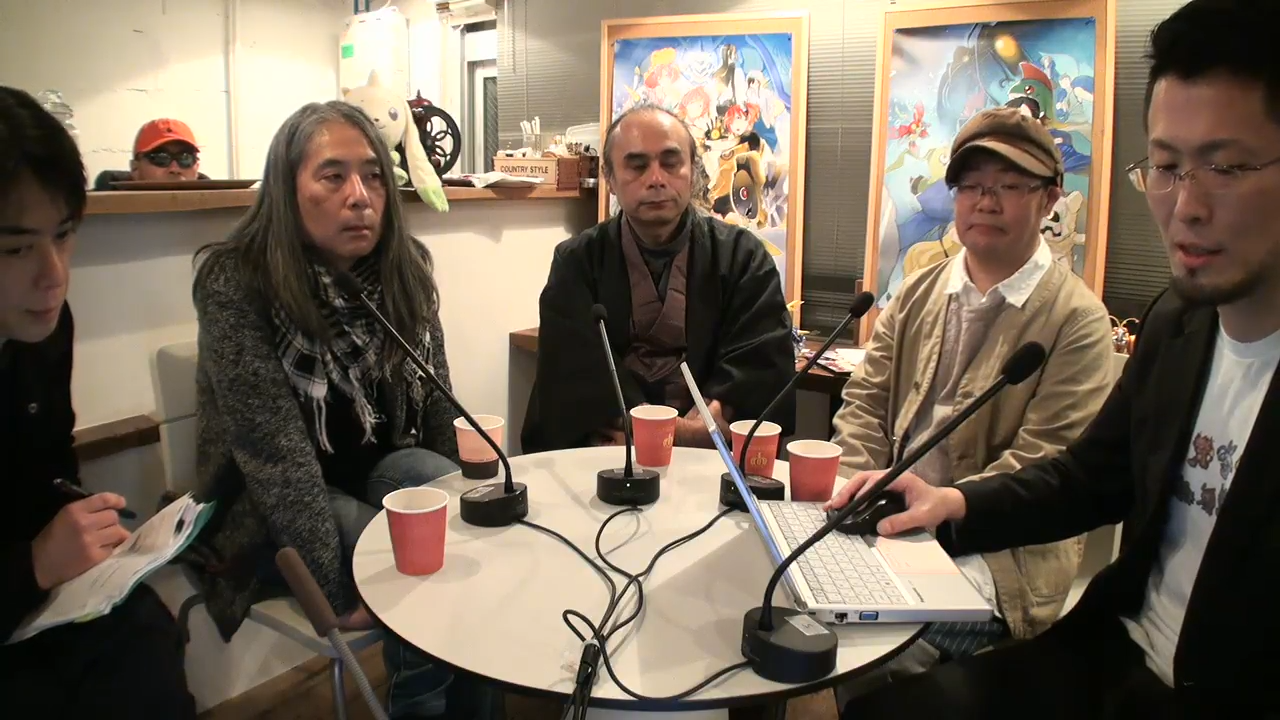 Konaka has reappeared! And I think Ota is hiding?
Habu says they didn't have chooseable gender in Hacker's Memory because they wanted to focus on characterization.
A lot was discussed in this section and hopefully we can get more translated details later.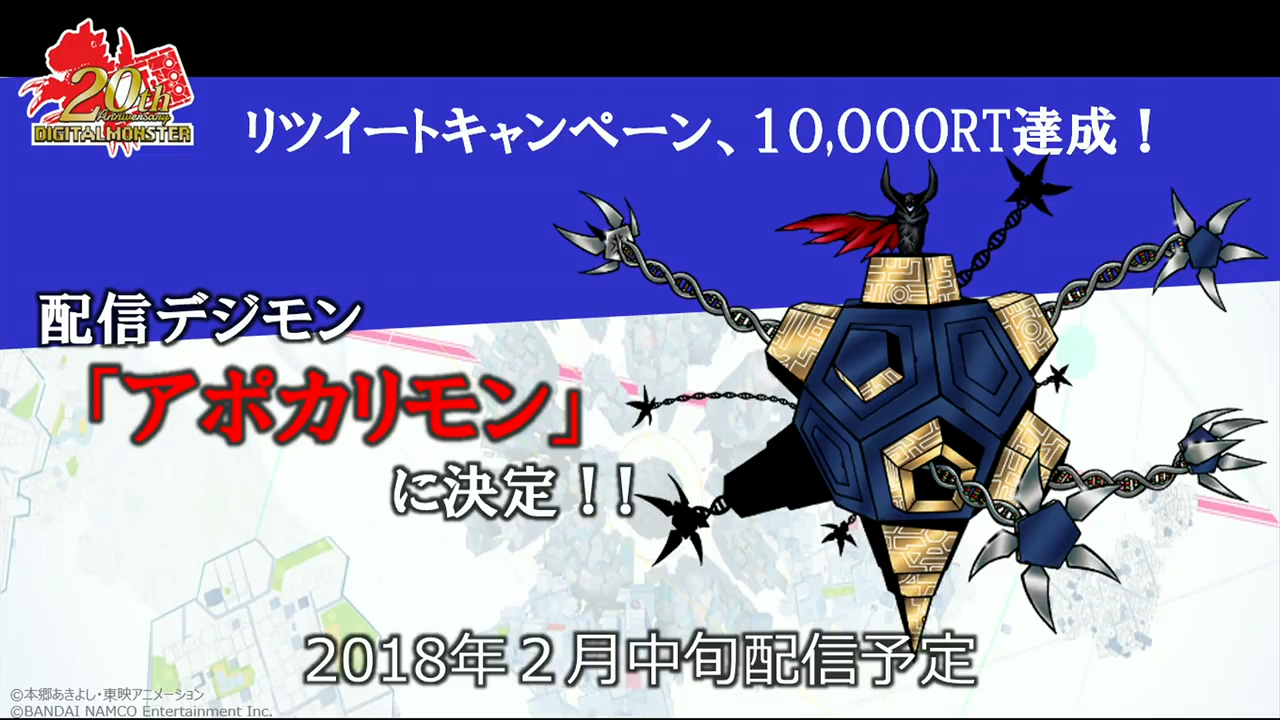 The last Digimon from the retweet campaign for Hacker's Memory is a bit of a surprise!
Apocalymon!
They show off one more shikishi being given away...
Betamon (and a tiny Wormmon if you look closely) for Hacker's Memory!
And the stream is over!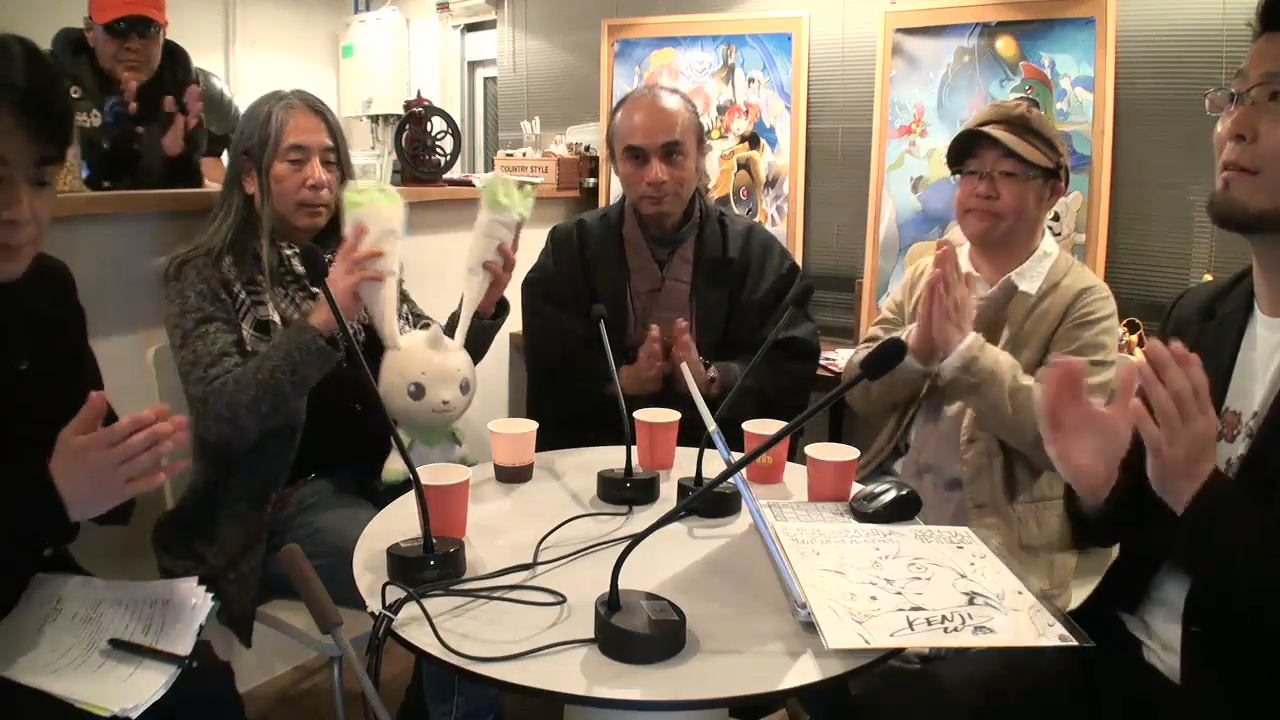 We'll add more translations if/when possible.
I'll also add more screenshots of the event later.