Show User Social Media
Hide User Social Media
Joined

Sep 8, 2006
Messages

14,527
There is still a few weeks left of the
Digimon Shop 5 at LB Pop-Up Theater
pop-up shops.
Previous details, including locations and details on prior products can be found
here
and
here
.
First up, re-confirmation that various exclusive products from the store will be
made available at the Digimon Partners shop
(
2
). Products will be made available September 17th. The exact list of available products isn't available yet, but we expect a good selection of stuff we've gone over before.
Then, starting September 18th, the pop-up shops itself will have a number of new items available for the last week and a half of the shops being open (we expect these to be online also.)
The new items feature Adventure, 02, Tamers, plus Savers gets a decent bit of love.
Time for the products, first we have items that are all new products that are exclusive to the shop...
The 4th series of Acrylic Towers continue the fun little dioramas, this time with the 02 characters. There are six of them and each is 2530 yen.
Savers can badges! Each of the main trio from Savers, along with their Digimon appear. There are 6 types, they are 495 yen each, and they are blindpacked.
The art for the handful of Savers products looks to be new art for all 6 characters.
Then we have Savers acrylic keychains! They are 990 yen each and there are six types.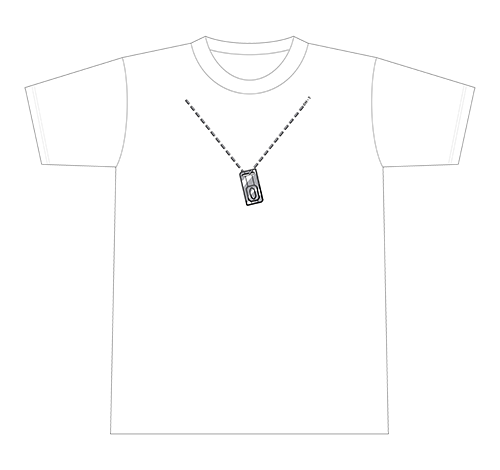 A Savers shirt! This shirt has a design on it that matches the necklace Masaru wears in the show, and matches the plain white shirt he wears for much of it also. It's 2,750 yen.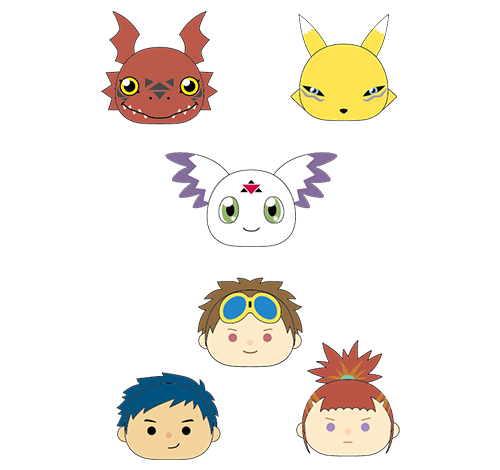 Otedama! These Tamers otedama add even more to the popular Digimon otedama we've seen so far. We get the 3 main Tamers trio, plus Guimon, Renamon, and Culumon. (Terriermon has gotten an otedama in the past.) These are 715 yen.
Then more Otedama! These are 715 yen and add WarGreymon, MetalGarurumon, and HolyAngemon to the lineup.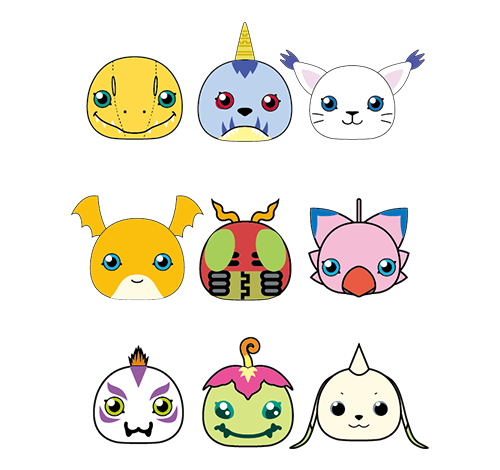 Then we get Digidigi Cushions. these appear to be the same general style as the otedama, just larger. The 8 partners from Adventure are here, plus Terriermon.
After that, there is a few items that previously showed up at DigiFes.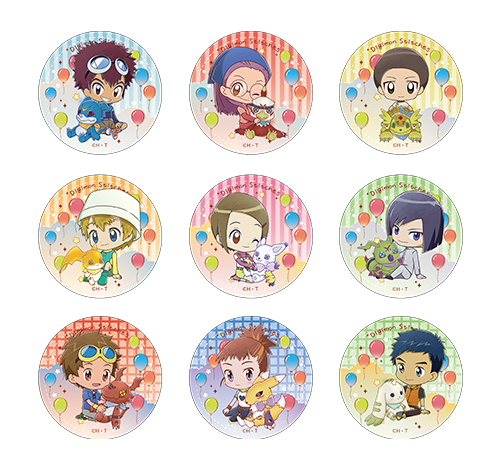 Digimon Stitches can badges (volume 2, featuring the 02 and Tamers characters). 9 kinds total, blindpacked for 370 yen each.
​
Digimon Stitches Clear File, both Tamers & 02 themed available. 350 yen each.
A vinyl flat pouch themed after the hand drawn blue card from Tamers for for 1,100 yen
Then rubber magnet hooks. These are 1,980 yen, and two are available, Terriermon and Lopmon.
A decent chunk of new stuff for the last few weeks of the shop, plus online sales start in just a few days! The otedama always seem like the big things people want, and Savers fans will be happy getting a few new things.