Show User Social Media
Hide User Social Media
Joined

Sep 8, 2006
Messages

16,654
Another streaming option down...

Hulu has begun to show notifications to subscribers who have the various Digimon series in their watch list that they will be leaving soon. This includes Adventure (and 02), Tamers, and Frontier.
Hulu is also the video provider for the free Yahoo View video service, which means it'll vanish from there around the same time.
Tubi gets various content from Hulu, but Tubi shows their provider as Contv (which is directly Cinedigm), so we don't expect availability from Tubi to change for now.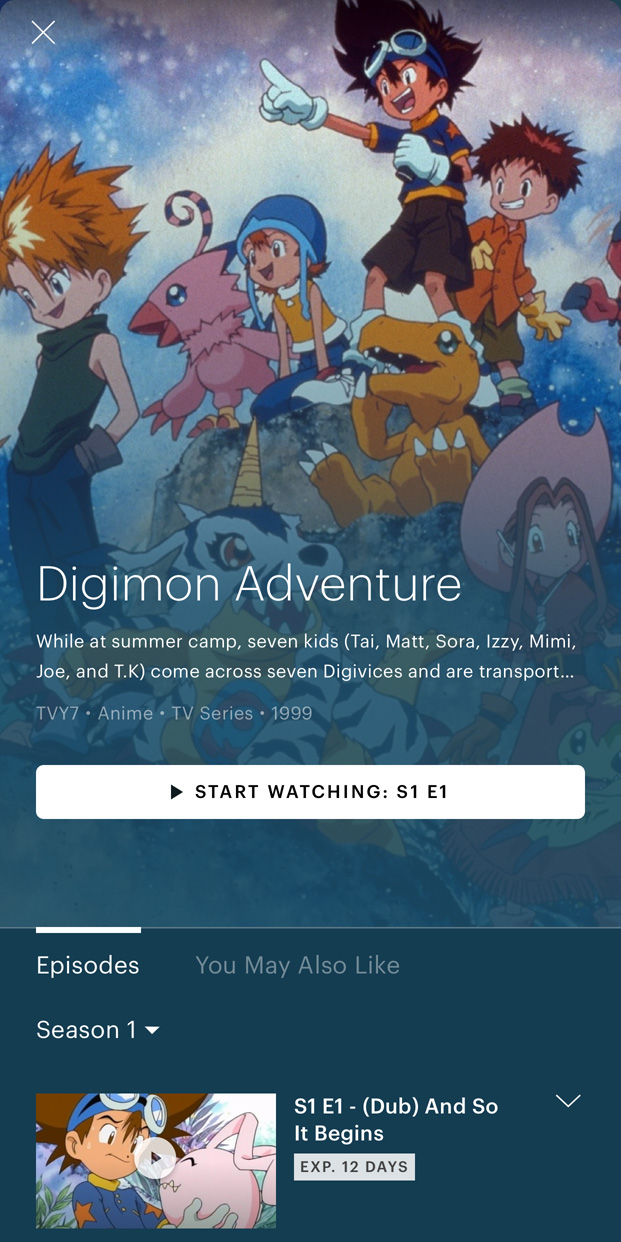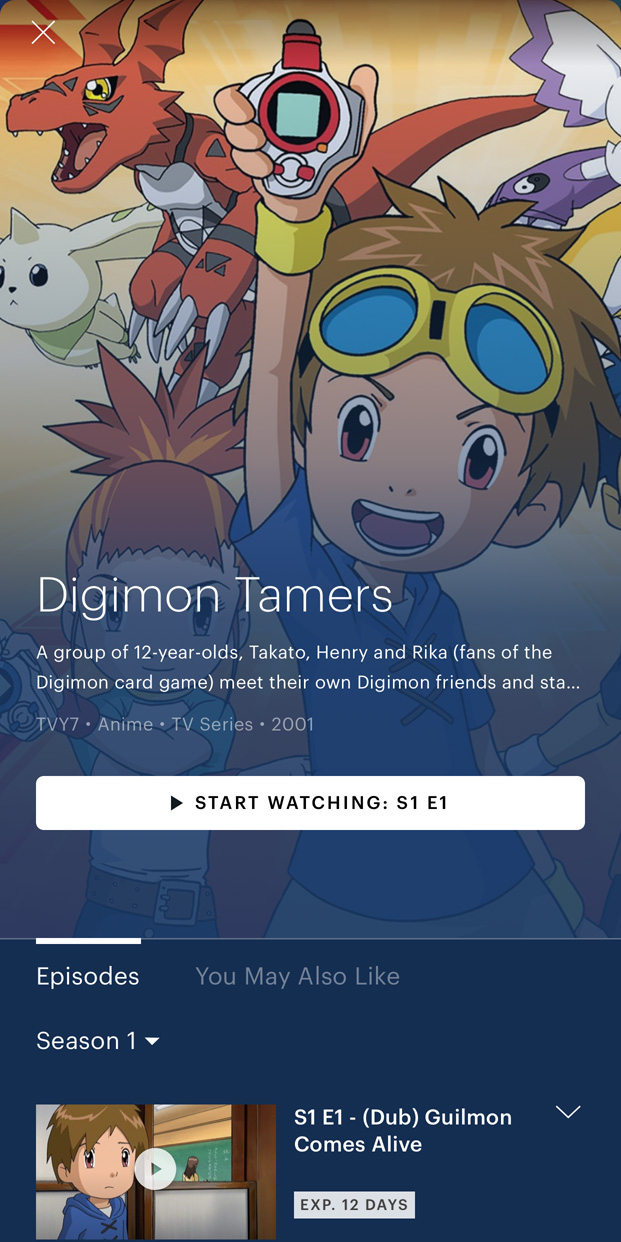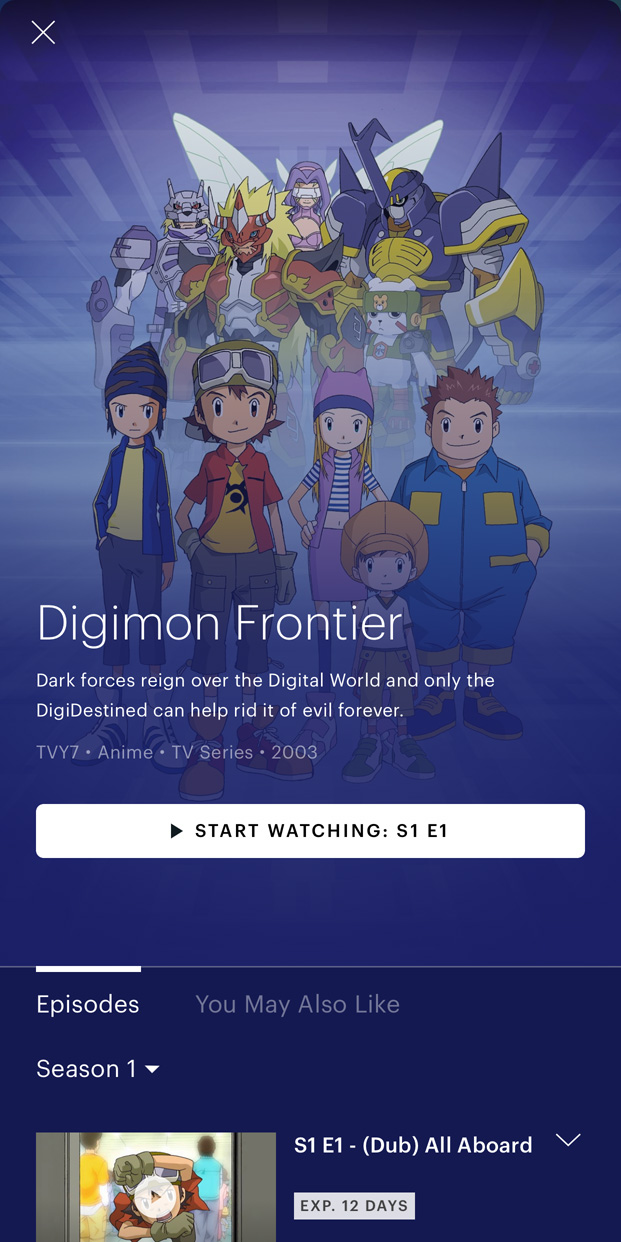 Different pages on Hulu are shifting between saying 12 and 13 days for the shows, so we expect them gone on June 29th or 30th (possibly as it becomes July 1st.) This covers the entire original anime run (02 doesn't have it's own page as it's shown as Season 2 of Adventure.)
Cinedigm, the company that has owned distribution rights for Digimon (Season 1/Adventure thru Fusion/Xros Wars) on home video and streaming services for years, has in recent years, been pivoting hard to their streaming service Contv, and a handful of affiliates.
Thanks to a number of people who sent this in.
Update- Separate, but related...
Yahoo View has added a message to their homepage that they will be closing on June 30th.