Show User Social Media
Hide User Social Media
Joined

Sep 8, 2006
Messages

15,789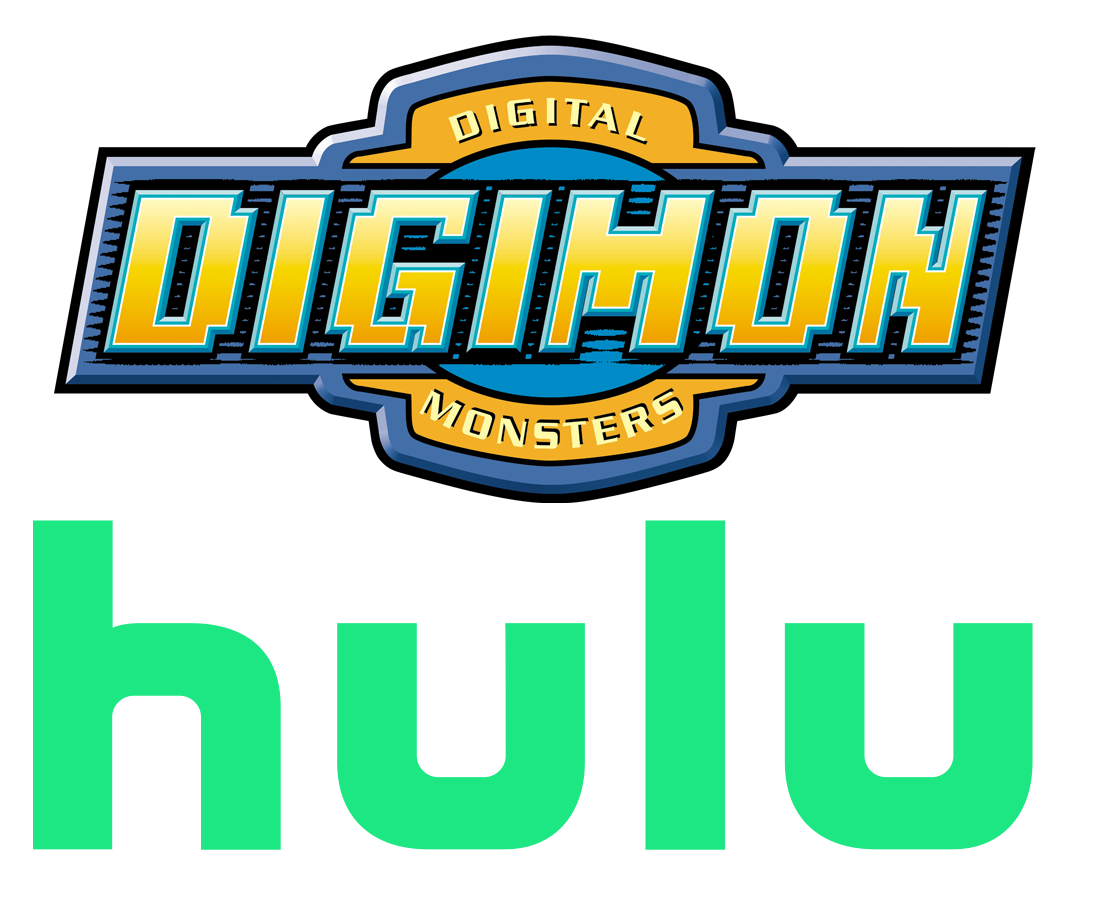 As expected
, Digimon Seasons 1 thru 4 have gone up on Hulu today.
The episodes are listed as being via Cinedigm, who was the previous home video rights holder in the US, so it appears their contract has been renewed.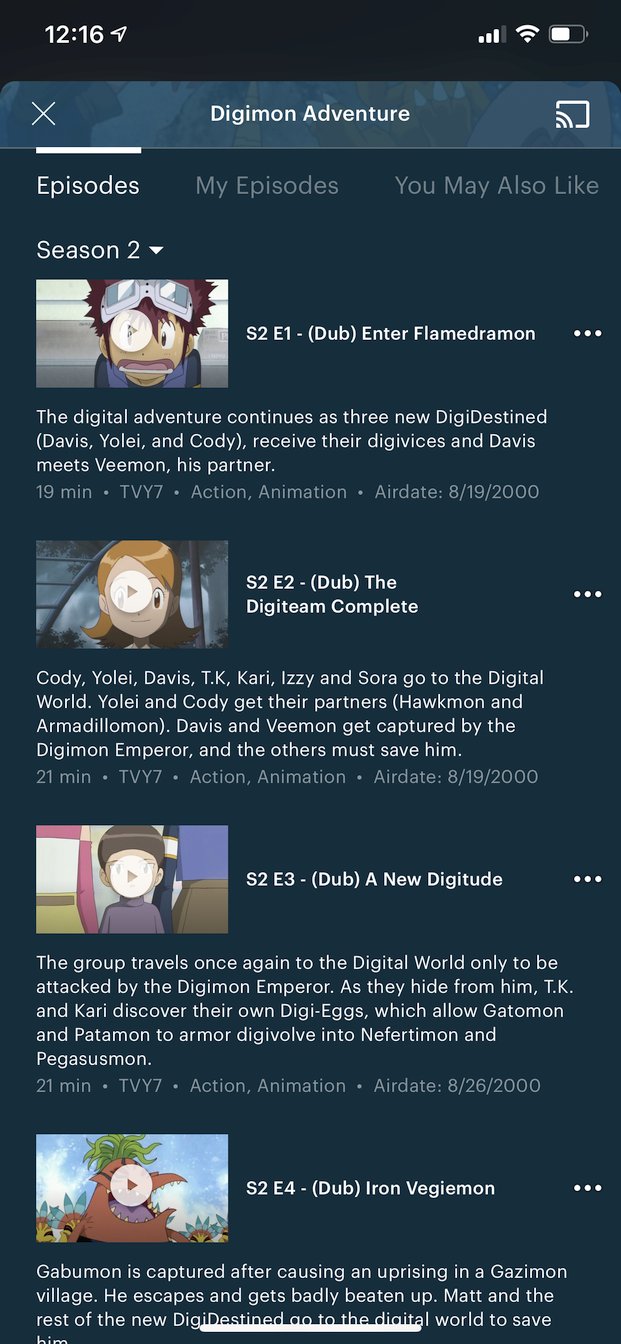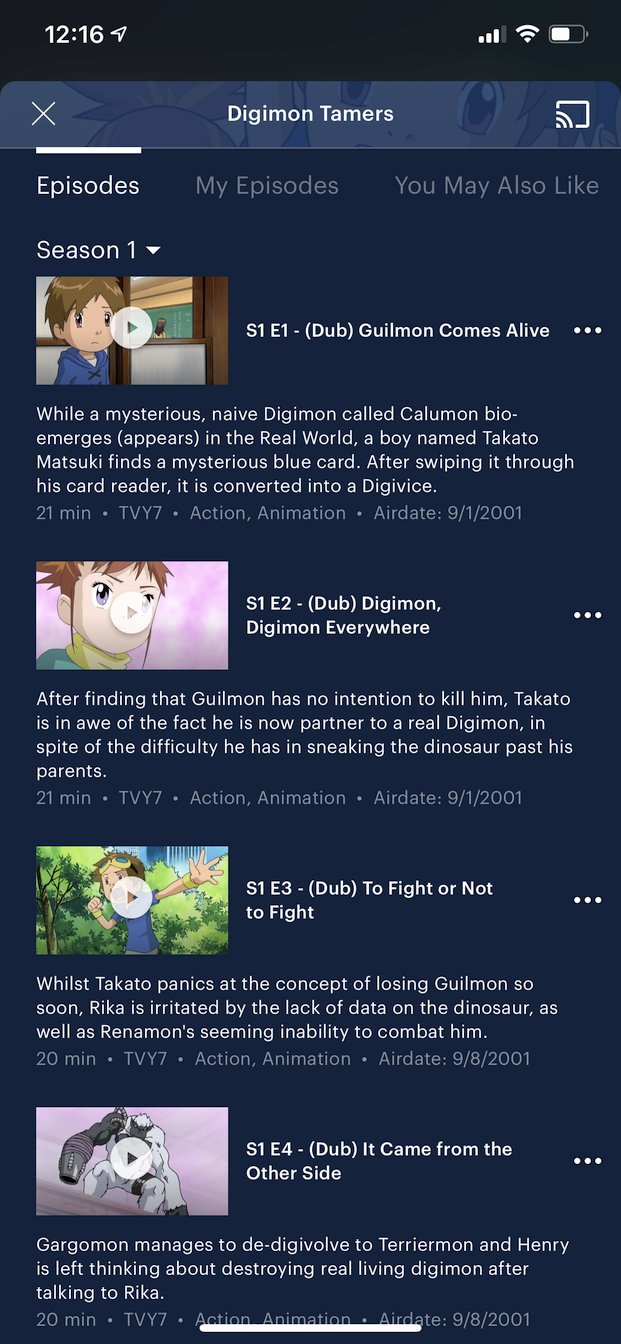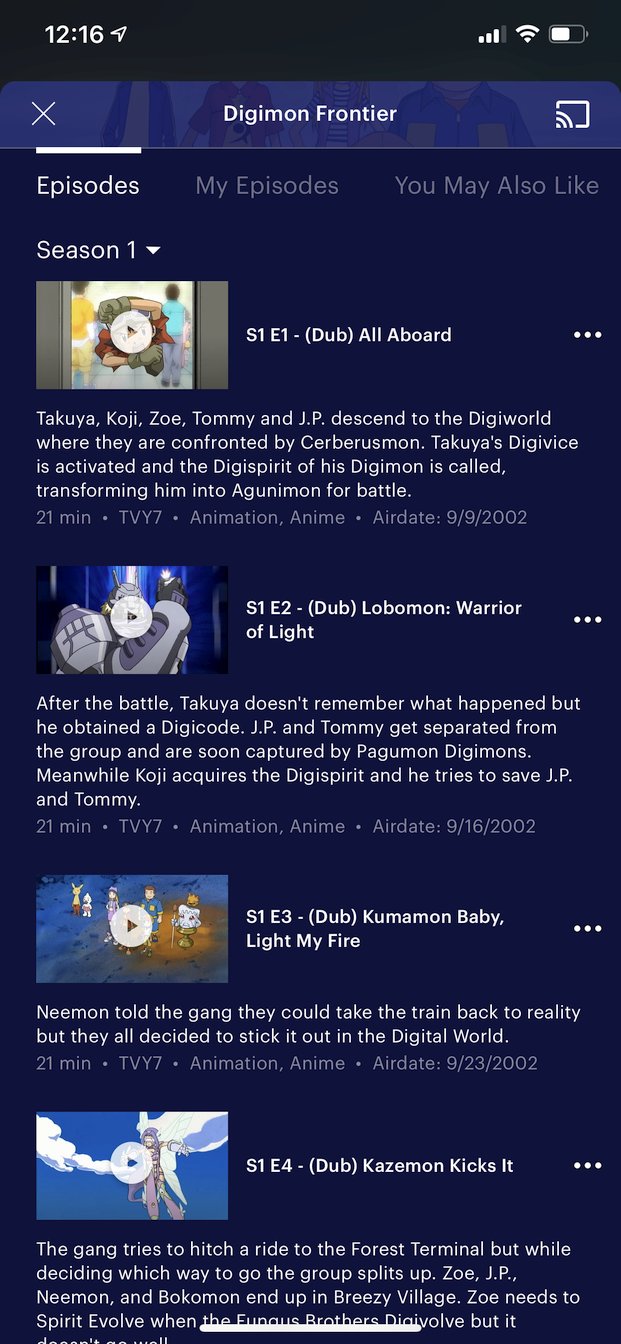 Links to the various show pages:
Digimon Adventure
Digimon Adventure 02
Digimon Tamers
Digimon Frontier
Update- Adventure 02 was originally listed under Adventure as Season 2. Hulu has begin to move episodes into their own dedicated series listing. At the moment all are moved except 8. Those 8 are still listed under Season 2 of Adventure. The link above has been changed to the 02 page.
The Hulu website had originally shown Frontier as going up on May 5th, but that was changed within a couple days of the initial pages going up.
This is the first time legacy Digimon content has had streaming expanded instead of vanishing in quite awhile, so hopefully this means we will begin to see them in many more places, although Hulu isn't a bad choice for them to pop-up first.
With
Digimon Adventure: Last Evolution Kizuna coming out on home video
soon, more Digimon content isn't a huge surprise, but it's still a welcome one.
The movie can be pre-ordered on Amazon: (affiliate links)
Digimon Adventure: Last Evolution Kizuna BD/DVD
Digimon Adventure: Last Evolution Kizuna DVD
Some other places to find Digimon content.
Digimon Adventure: is streaming on Crunchyrol
l, but is currently on hiatus.
Outside of 02 and Frontier at Starz, there are still some decent options for some recent Digimon content including:
Xros Wars (and Hunters) at Crunchyroll subtitled
Appmon at Crunchyroll subtitled
tri. subbed and dubbed all over the place: (just posting a couple, as it's quite easy to find tri.)
Subbed at Crunchyroll
Subbed and dubbed on Blu-ray
(affiliate link)
Fusion and Data Squad are also still available to purchase digitally from a number of storefronts for anyone who wants digital copies: (Amazon ones are affiliate links, others are not.)
Digimon TV DVDs are still orderable at Amazon at the moment, although a number of them are out of print, and will likely become harder as time goes on: (affiliate links)
Digimon Season 1 (Adventure)
Digimon Season 2 (Zero-Two)
Digimon Season 3 (Tamers)
Digimon Season 4 (Frontier)
Digimon Season 1 thru 4 Boxset
Digimon Data Squad
Digimon Fusion Season 1
Digimon Fusion Season 2
Last edited: