Show User Social Media
Hide User Social Media
Joined

Sep 8, 2006
Messages

17,382
It appears season 1 sold well enough that New Video has confirmed they will be doing season 2.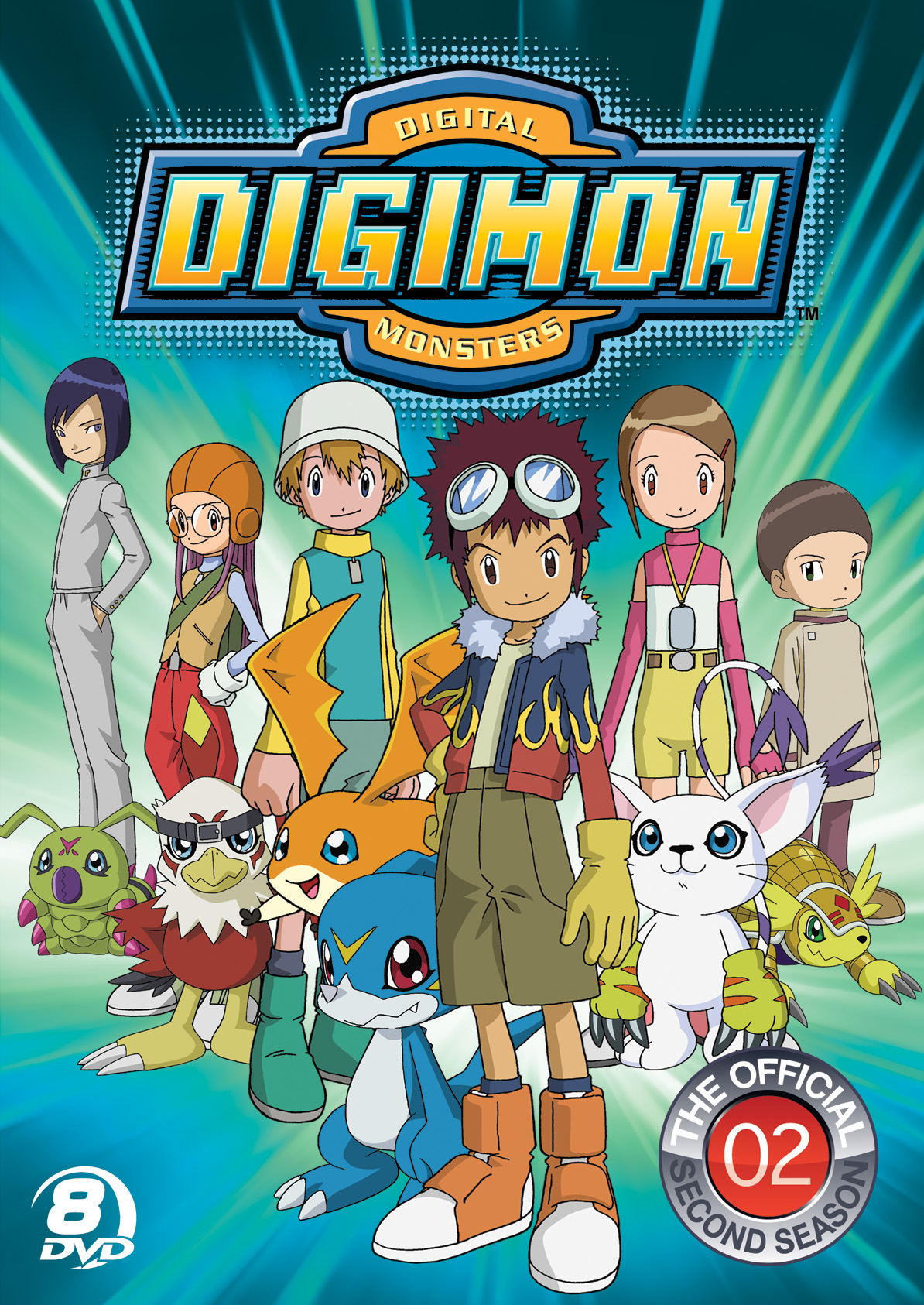 Information from New Video regarding the set
Four years after Tai, Mimi and the rest of the DigiDestined brought peace to the digital world and found their way back home, the Digimon Emperor–a new villain–threatens the world and its Digital Monsters. With some the original kids off to junior high, a new generation is chosen to defend and save the world from evil. Davis, Yolei, Cody, and Ken join T.K and Kari to form the new Digidestined team. Together they journey back to the Digital World to battle the Digimon Emperor and free all the Digital Monsters from his control.
For the first time ever DIGIMON ADVENTURE SEASON 02 (the direct sequel to Digimon Adventure Season 01) is available in an 8-disc official collector's set, complete with all 50 episodes
The MSRP will be the same as season 1 at $79.95 (so keep an eye out for sales, I'll do what I can to keep an eye out for everyone.)
The set will be released on March 26th, 2013, which is the same day that the second volume release of season 1 is coming out.
The set is confirmed to have extras, but we don't know what they are yet.
Update-
Preorder is up at Amazon for Season 2
Pre-order right now is at $56. If you preorder at Amazon you get the lowest price they do inbetween your preorder and the release (and you can always cancel.) No sign of Season 2 elsewhere yet.
Update 2- Got this a few days ago, but got busy and forgot to upload it. Thanks to
WTK
for reminding me about it.
The cover for New Video's release of Season 2 has been updated with some color differences and some moving around of the images on the cover.
Last edited: