Show User Social Media
Hide User Social Media
Joined

Sep 8, 2006
Messages

17,389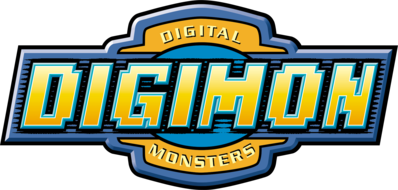 Digimon Season 1 is no longer listed on Starz (or via Starz as an add-on via a number of services.)
The imagery on
the Adventure page
on Starz is still for Season 1, but Season 2 is all that is streaming on Starz for Adventure.
Digimon Frontier
is also still listed.
This follows various other old licenses seemingly expiring
in recent memory
including options for the first four shows reducing significantly, and Fusion vanishing from Netflix.
As old contracts expire, the various Digimon shows are getting harder to find, but hopefully someone else picks it up soon, especially with more Digimon content coming.
Outside of 02 and Frontier at Starz, there are still some decent options for some recent Digimon content including:
Xros Wars (and Hunters) at Crunchyroll subtitled
Appmon at Crunchyroll subtitled
tri. subbed and dubbed all over the place: (just posting a couple, as it's quite easy to find tri.)
Subbed at Crunchyroll
Subbed and dubbed on Blu-ray
(affiliate link)
Fusion and Data Squad are also still available to purchase digitally from a number of storefronts for anyone who wants digital copies: (Amazon ones are affiliate links, others are not.)
All the Digimon TV DVDs are still orderable at Amazon at the moment, although a number of them are out of print, and will likely become harder as time goes on: (affiliate links)
Digimon Season 1 (Adventure)
Digimon Season 2 (Zero-Two)
Digimon Season 3 (Tamers)
Digimon Season 4 (Frontier)
Digimon Season 1 thru 4 Boxset
Digimon Data Squad
Digimon Fusion Season 1
Digimon Fusion Season 2
Thanks to F-2 for the heads up about Season 1 being gone from Starz.