Show User Social Media
Hide User Social Media
Joined

Sep 8, 2006
Messages

14,527
Our biggest update yet on these it seems....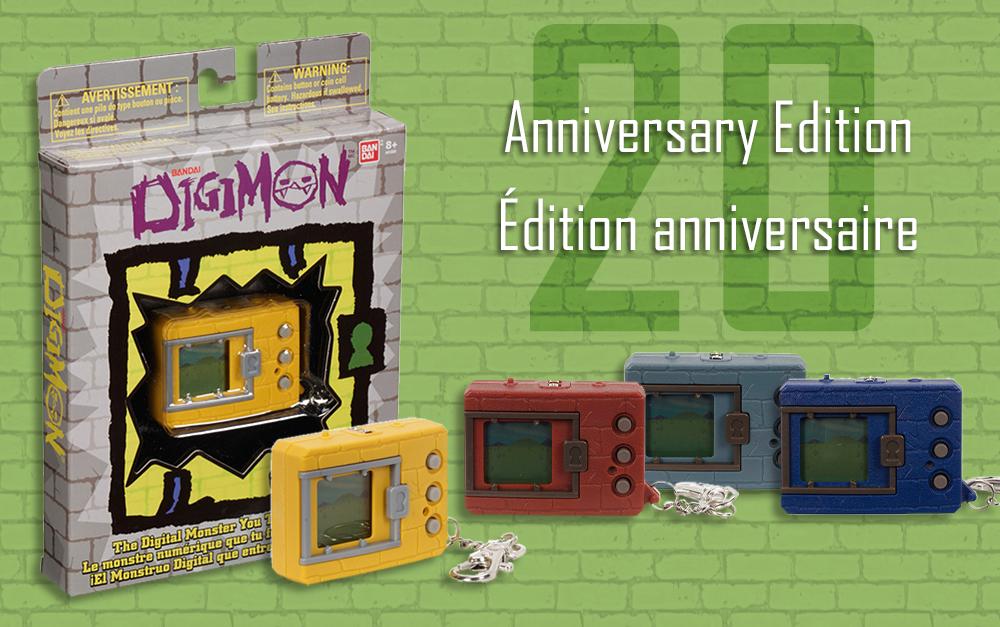 We've been getting information on a re-release of classic V-Pets for nearly 3 months, and while a number of details were sorted out recently thanks to a display at Toy Fair, we have a more solid store listing online now!
EBGames Canada
put up a listing
for the V-Pet so we have a bunch of new info.
The US price of these is $20, the Canadian price is $30.
The look at the packaging above is based on the original packaging we got for them in North America, the main difference is there is no cover flap with artwork. But it includes the original English logo and all the old visual brand styling from when the V-Pets first came out here.
The EB listing refers to them as "Digimon - Digital Monster Virtual Pet 20th Anniversary Edition". Previously they had been referred to as Digimon Original and Digimon Digivice in listings. It appears Bandai is taking advantage of the increased interest in the brand from the 20th Anniversary of Adventure for that branding (since the original V-Pets came out in the US in 1997, same as Japan.)
The look at the V-Pets themselves show them in the 4 colors we expected...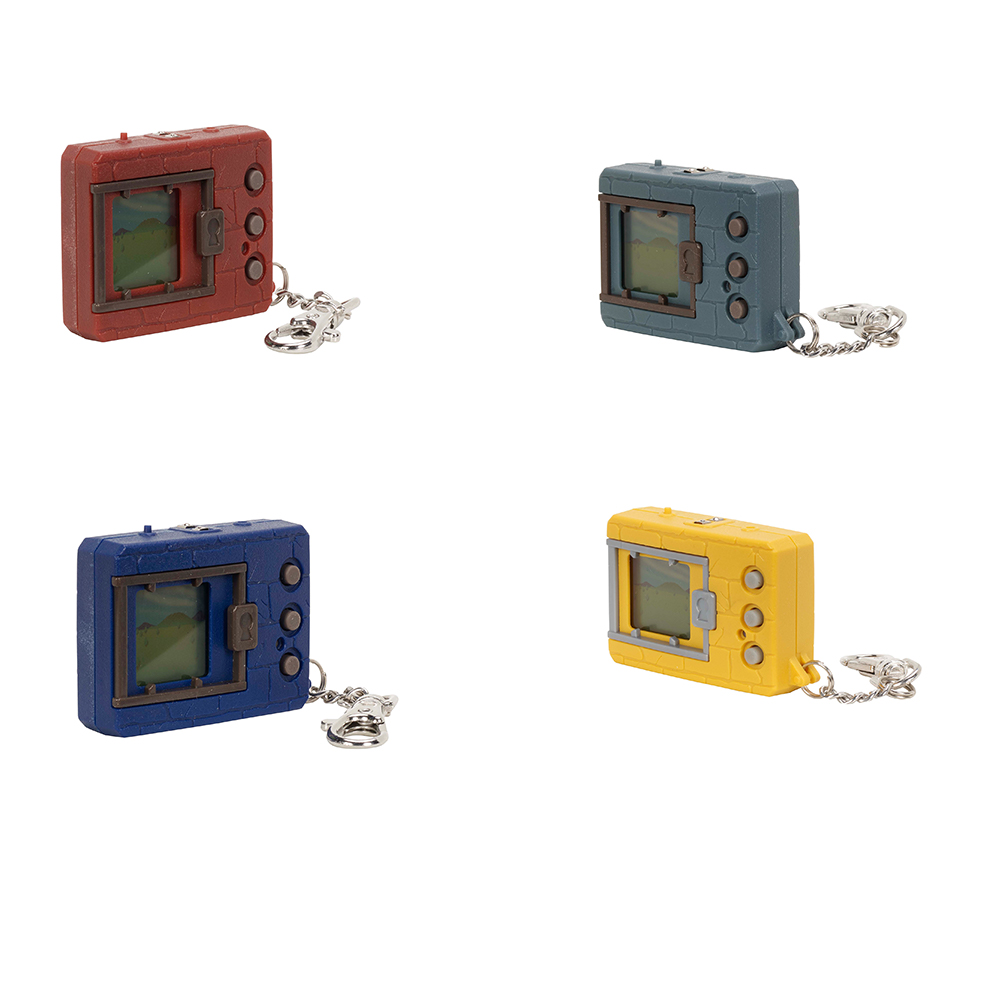 Brown, Gray, Blue, and Yellow.
Details from the EB listing: (EB lists the color as random, but that appears to be them having just one listing for them, they don't appear to be blindboxed in any fashion.)
Bandai Digimon is the unique Digital Monster from cyberspace. Accessed from Megalithic Mainframe, Digimon comes to you to be hatched, raised and trained for the ultimate monster match -- a cyber showdown between one Digimon and another. With the exclusive dock 'n rock action, you link up your Digimon with your friend's Digimon -- only one will win! Who will reign victorious? It depends on how well you raised and trained your Digimon. Feed him well; train him thoroughly. For when the time comes for Digimon to return to the Megalithic Mainframe, his ultimate honor is to be the strongest!

Controlling a virtual reality monster is an awesome responsibility. Your Digimon has journeyed far to be trained by you. Train your Digimon well, and you will be rewarded with a Digimon that is – the strongest! What kind of Digimon will you raise?

The original virtual Monster you loved back in the '90s is back!
Feed him, provide medical attention, turn lights on/off, clean up after him, check his heath and train him then pit in against your friend's Digimon in a binary bout.
Digimon will alert you when he's hungry or requires more training.
Engage the exclusive dock 'n rock feature and pit your Digimon in a binary bout against your friend's Digimon
The Digital Monster you train for action
The product description itself is largely details from the original North American release rather than more solid product details (no mention of how many Digimon may show up, if we get any of the quality of life improvements from the Japanese 20th products, etc.)
EB gives an expected release date of July 5th.
Gamestop in the US is still taking preorders for $20 each. The SKU if they have trouble finding it (if you go in to pre-order) is 191562. At the moment this is not listed at GameStop's website and you have to go into the store. When you give them the SKU they will likely say it's for 'Assorted Digivice', this is the correct item.
These are the first North American releases of a Digimon V-Pet in over a decade.
No doubt more information soon!
Previous news about these can be found
here
,
here
, and
here
.