Show User Social Media
Hide User Social Media
Joined

Sep 8, 2006
Messages

16,626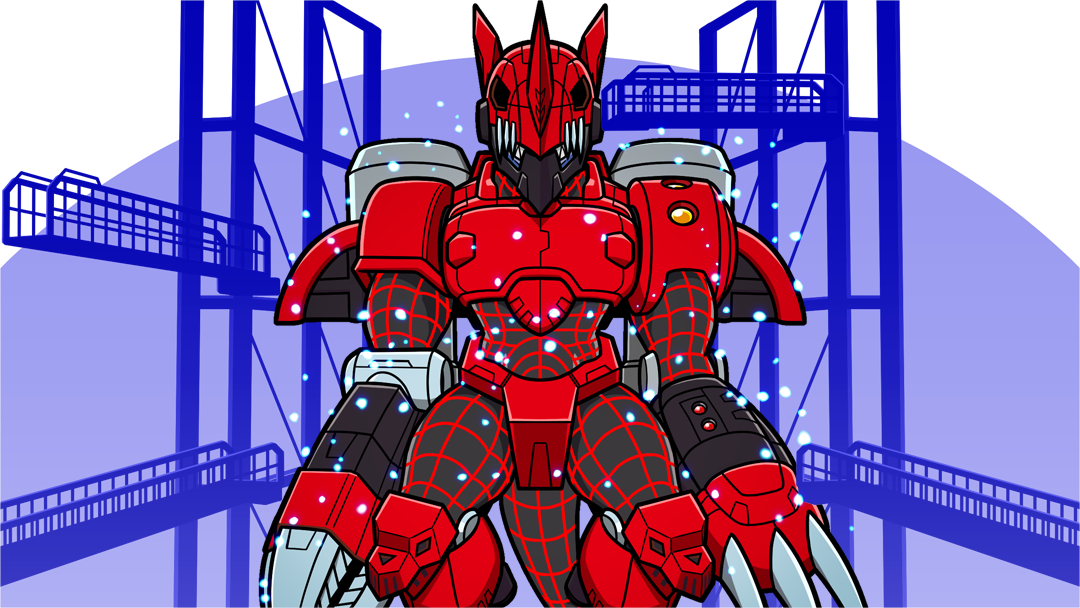 A new Digimon Profile has gone up on Digimon Web!
Digimon Profile #29
is a report on Digimon associated with the group known as the 'Crack Team'
The introduction from Agumon Hakase...
The Crack Team... A group that uses mechanized Digimon for nefarious gains. Their objectives and people in it are unknown, but info on the Digimon associated with them has been leaked. So allow us to re-leak the down-low on the Digimon of the Crack Team!
Crack Team Leader's Agent
Chaosdramon. It was created by improving & strengthening Mugendramon. It is also the Digimon used by the Crack Team leader as an agent.
Combat Specialists
Mugendramon & Gundramon. Digimon that stand on the front lines when large-scale battles take place and rampage. With their incredible firepower, they are capable of annihilating targets.
Ground Interceptor
MetalTyranomon. It has been strengthened and remodeled to intercept attacks from the land. It combines high durability and aggressiveness.
Anti-Air Interceptors
Megadramon and Gigadramon. Digimon with modifications that make them more powerful against airborne attackers. Gigadramon was developed at the same time as Megadramon and has a difficult personality, but its attack power is high.
Underwater Interceptor
MetalSeadramon. It intercepts attacks from underwater by using its metal body to deflect attacks and its amazing underwater movement. With the completion of MetalSeadramon, which was modified by the Crack Team, all interceptor Digimon for land, sea, and air are now in place.
Sea Control Specialist
GigaSeadramon. For the expansion of the Crack Team's power, it was built to have a cruising range that covers the vast Net Ocean, and a transport capacity that can accommodate extra-large Digimon.
Scout & Information Analyst
Aegis Dramon. Specializes in analyzing enemy information and searching for enemies. The information it analyzes is quickly sent to the Crack Team members deployed around it, & excels at strategy in battle. It is also called the brain of the Crack Team.
Agumon Hakase finishes with...
It is rumored that the data from the poison refined by a certain Digimon, the subject of the Crack Team's research, was involved in the creation of bacterial weapons and part of a plot in high profile assassinations... The Crack Team is a very scary group.... I wonder if more Digimon will be developed and modified in the future...
Prior Digimon Profiles:
Introduction & First 5 Profiles
#6- Report on the Four Holy Beasts & their Subordinates
#7- Vehicle Digimon
#8- Knight Digimon
#9- How to Read the Digimon Encyclopedia
#10- The "Four Great Dragons" Digimon
#11- Levels
#12- Armor Level & Digimentals
#13- The Digital World's Super Alloy, Chrome Digizoid
#14- Hybrid Forms & Spirits
#15- The Three Great Angels and the Kernel
#16- Digimoji and Digicode
#17- How to Draw Gammamon
#18- Food Digimon
#19- Scary Digimon that Embody the Spirit of Halloween
#20- Digimon Types/Attributes
#21- Digimon Jogress/Fusion
#22- Digimon Rivalries
#23- Speedy Digimon
#24- Digimon with Dreams
#25- Digimon of the D-Brigade
#26- The Seven Great Demon Lords
#27- X-Program & X-Antibody
#28- Digimon Classifications