Show User Social Media
Hide User Social Media
Joined

Sep 8, 2006
Messages

16,666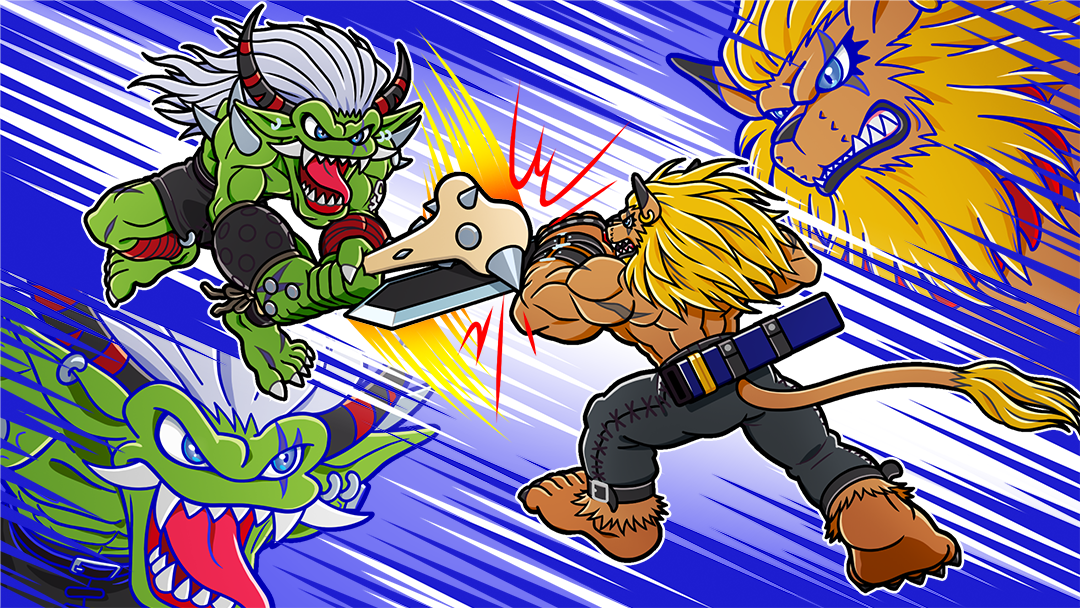 A new Digimon Profile has gone up on Digimon Web!
Digimon Profile #22
is a report on Digimon in rivalries! And with it we get some social themed artwork of one of the best known Digimon rivalries!
Agumon Hakase goes over various Digimon rivalries, including a few that may be imagined by the Digimon themselves...
The introduction from Agumon Hakase...
Digimon have their unique ecologies. Some Digimon cooperative with each other, some are rivals. Some have unique relationships. In the digital world, where Digimon compete for survival, we will introduce Digimon by focusing on their rivalry.
An example of Digimon Rivalries
True rivals are competitors who recognize each other's abilities, and whose existence helps each of them grow. Some rivalries like this as widely recognized among the Digimon community.
Leomon vs. Ogremon- The noble Leomon, with a heart of justice. The belligerent Ogremon, devoted to destruction. The contrast between their convictions and way of live puts them constantly at odds with each other.
Igamon vs. Revolmon- These Digimon both belong to 'Virus Busters', and are old comrades who recognize each other's strength.
Lynxmon vs. Garurumon- Covered in flaming fur, Lynxmon inhabits the tropical jungle. Covered in a pale stiff pelt, Garurumon has tempered it's body in extreme colrs. Their personalities are complete opposites, but as four-legged beat-type Digimon, they recognize each other as strong rivals.
Volcamon vs. Etemon- As fellow Perfect level Digimon that use vocal special moves, they recognize each other as formidable foes.
Potamon vs. Burgamon- You have Potamon, who had the data of French Fries, and Burgamon, who had taken the data of hamburgers. The two food types compete with each other to see who is the shining star of the fast food world.
GranKuwagamon vs. HerculesKabuterimon- GranKuwagamon is the Ultimate form of evil among insectoid Digimon, and HerculesKabuterimon achieved an Ultimate evolution that combines the data of two types of insectoid Digimon. The pair battle constantly for the top spot among insectoid Digimon.
One-Sided Digimon Rivalries
Some of these so-called 'rivalries' are more one-sided affairs, when a Digimon recognizes another Digimon, of a similar disposition as a rival.
Piyomon- Both can fly, neither are very good at it. Piyomon views Patamon as a rival due to similarity in their flight capabilities.
Floramon- As a vegetation type with flower petals, Floramon's pride makes it view the similar Palmon with some animosity.
Witchmon- Witchmon pursued Wizardmon from the other-dimensional digital world of Witchelny in order to get a leg up. It trains hard toward that end.
Stefilmon- As a fellow bipedal beast man Digimon, Stefilmon devotes itself to daily training to match up with its (perceived) rival, WereGarurumon.
Fake Agumon Hakase- Fake Agumon Hakase has a strong desire to rival Agumon Hakase, copying its title and constantly concocting ideas designed to cause it trouble.
Agumon Hakase finishes with... So, whaddaya think of all that?! Seeing all these rivalries paints a more vivid picture of the digital world, don't you think? Though to be honest, I wish Fake Agumon Hakase would knock it off already...
Alternate version of the art from
Digimon Web on Twitter
.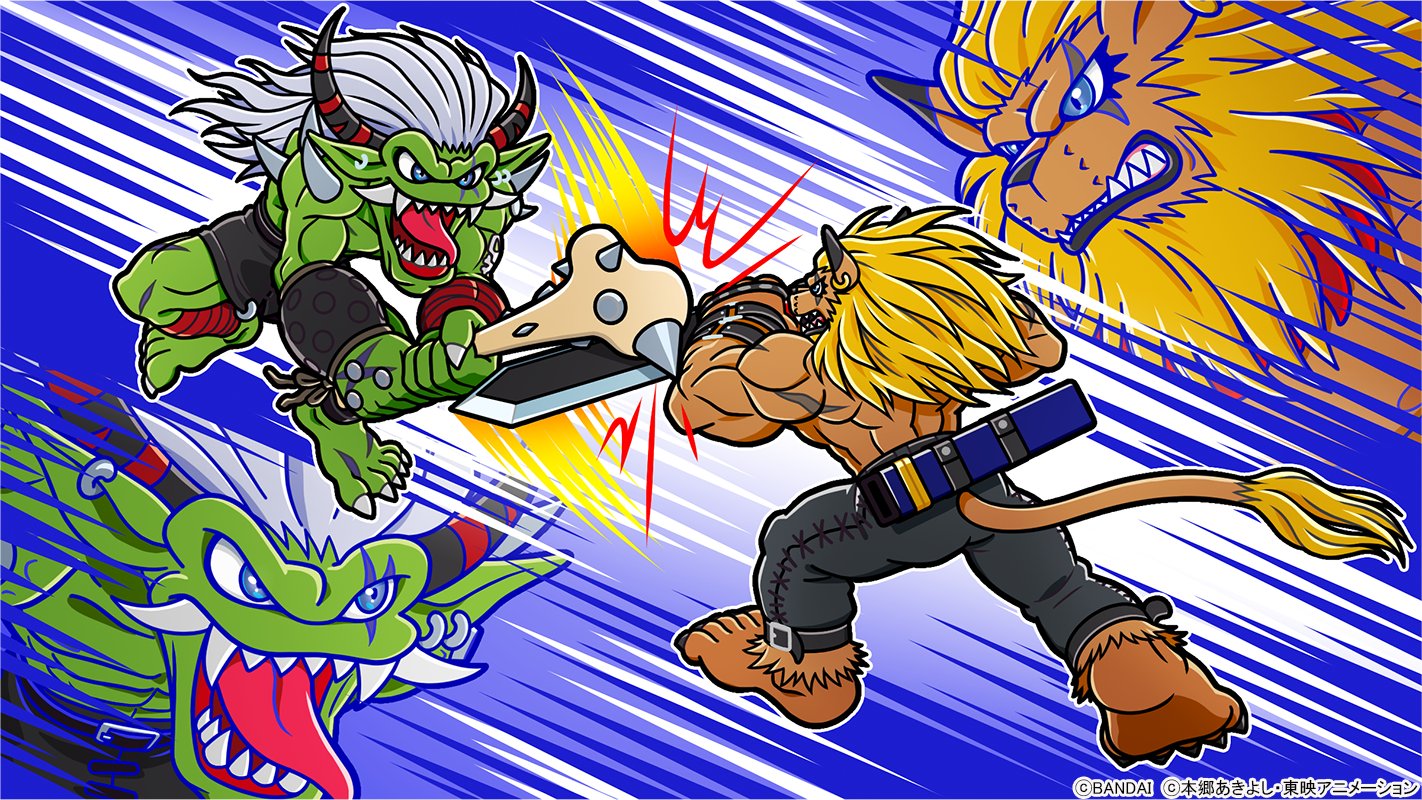 The version from Twitter is the same, but has very minor different framing on the edges and is a bit larger.
Prior Digimon Profiles:
Introduction & First 5 Profiles
#6- Report on the Four Holy Beasts & their Subordinates
#7- Vehicle Digimon
#8- Knight Digimon
#9- How to Read the Digimon Encyclopedia
#10- The "Four Great Dragons" Digimon
#11- Levels
#12- Armor Level & Digimentals
#13- The Digital World's Super Alloy, Chrome Digizoid
#14- Hybrid Forms & Spirits
#15- The Three Great Angels and the Kernel
#16- Digimoji and Digicode
#17- How to Draw Gammamon
#18- Food Digimon
#19- Scary Digimon that Embody the Spirit of Halloween
#20- Digimon Types/Attributes
#21- Digimon Jogress/Fusion