Show User Social Media
Hide User Social Media
Joined

Sep 8, 2006
Messages

16,411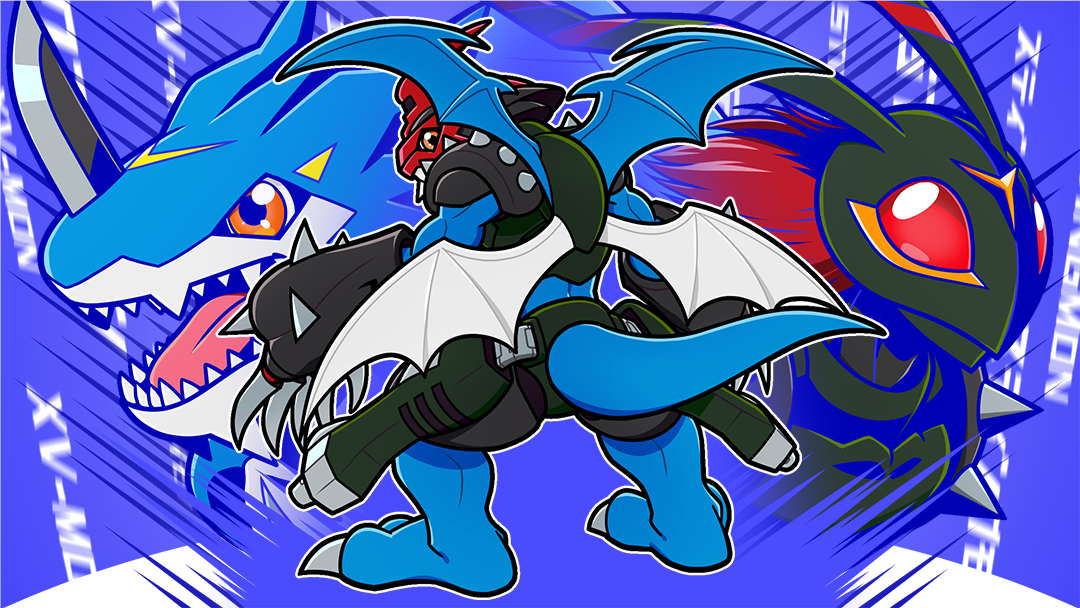 A new Digimon Profile has gone up on Digimon Web!
Digimon Profile #21
is a report on the 'Digimon Basics' category of jogress, or fusion. And with it we get some jogress themed social style artwork!
Agumon Hakase goes over various categories of jogress/fusion, along with explaining some of the concepts.
The introduction from Agumon Hakase...
This time we're going to explain about jogresses, which is a situation where two Digimon fuse together.
Jogress Examples
WarGreymon + MetalGarurumon= Omegamon
BanchoLeomon + Darkdramon= Chaosdramon
Alphamon + Ouryumon= Alphamon: Ouryuken
Mugendramon + Kimeramon= Millenniumon
When two Digimon merge and are reborn as a new Digimon, it is called Jogress. When two ultimate levels fuse to become one new ultimate level, or two Digimon of different levels combine, that can also be called jogress. Any Digimon has the potential for 'Jogress Evolution' but some evolutions only appear between certain Digimon. There are also cases where the combination of the same Digimon will have a different form after fusing, based on which Digimon is the base.
Jogress Evolution Examples Between Specific Digimon
XV-mon + Stingmon= Paildramon
Stingmon + XV-mon= Dinobeemon
Ankylmon + Angemon= Shakkoumon
Aquilamon + Tailmon= Silphymon
Angemon + LadyDevimon= Mastemon
Agumon Hakase finishes by asking- What did you think? There are many types of jogress.
Update- Alternate version of the art from
Digimon Web on Twitter
.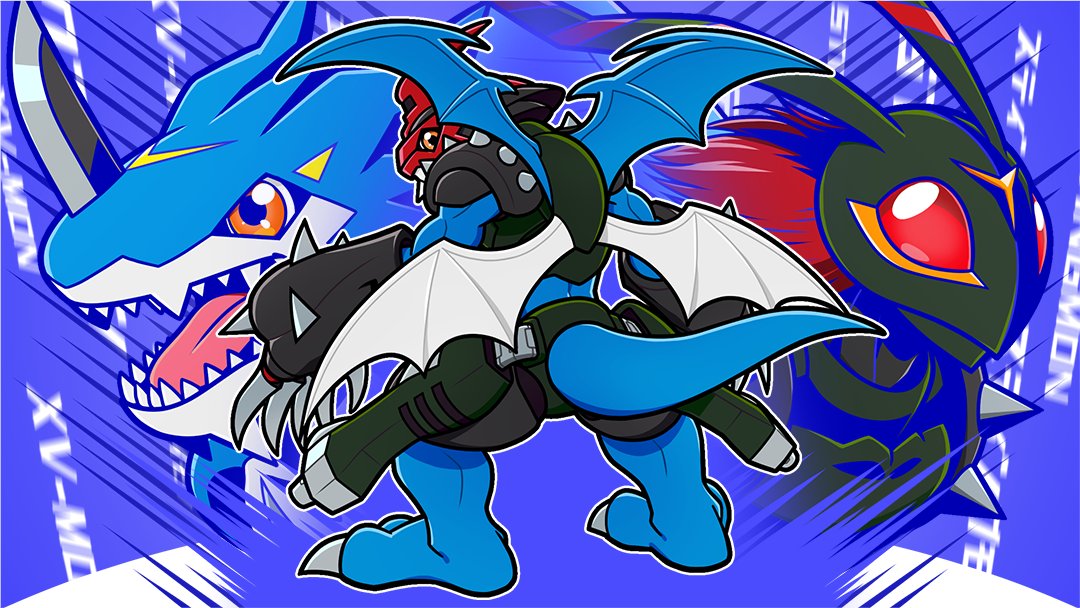 The version from Twitter is the same, but has very minor different framing on the edges.
Prior Digimon Profiles:
Introduction & First 5 Profiles
#6- Report on the Four Holy Beasts & their Subordinates
#7- Vehicle Digimon
#8- Knight Digimon
#9- How to Read the Digimon Encyclopedia
#10- The "Four Great Dragons" Digimon
#11- Levels
#12- Armor Level & Digimentals
#13- The Digital World's Super Alloy, Chrome Digizoid
#14- Hybrid Forms & Spirits
#15- The Three Great Angels and the Kernel
#16- Digimoji and Digicode
#17- How to Draw Gammamon
#18- Food Digimon
#19- Scary Digimon that Embody the Spirit of Halloween
#20- Digimon Types/Attributes