Show User Social Media
Hide User Social Media
Joined

Sep 8, 2006
Messages

16,417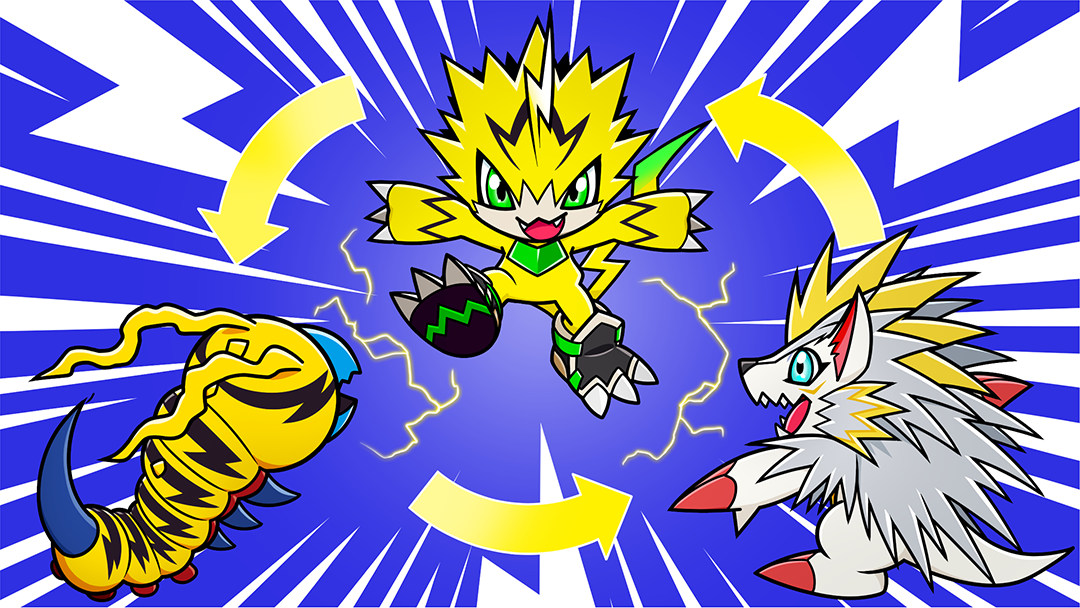 A new Digimon Profile has gone up on Digimon Web!
Digimon Profile #20
is a report on the 'Digimon Basics' category of attributes, or types.
Agumon Hakase goes over the various types, including explanations and examples of the attributes of various Digimon species.
The introduction from Agumon Hakase...
Digimon are classified into three attributes depending on how they interact with and affect the environment in which they inhabit. I'll introduce these three types, and throw in two more for a title of five in all!
Virus
Examples: Kunemon, Kuwagamon, Okuwamon
Type that change it's surrounding environment into a type that's comfortable for it to live in. It is called virus because it causes a variety of abnormalities as a result.
Vaccine
Examples: Pulsemon, Bulkmon, Boutmon
Type that work to protect it's surroundings and territory. As a result, it acts against viral Digimon.
Data
Examples: Herissmon, Filmon, Stefilmon
Type that adapts itself to its surroundings. Neither vaccine nor virus, they don't impact or influence the environment.
Due to their unique characteristics, vaccine types tend to be strong against virus, virus tends to be stronger against data, and data tends to be stronger against vaccine.
In Baby 1 & 2 forms, they are still young and growing, so no attributes are seen.
The next two are special attributes.
Free
Examples: V-mon, XV-mon, Lighdramon
Found in many ancient species and armor forms, these have no attribute. It is said this is a remnant of a time when Digimon were still in their infancy and 'how to survive' was unclear.
Variable
Examples: Agnimon, Aldamon, KaiserGreymon
At the moment, this type, hybrids, is found in the Ten Warriors. The attribute changes in a variable fashion depending on the situation.
Update- Alternate version of the art from
Digimon Web on Twitter
.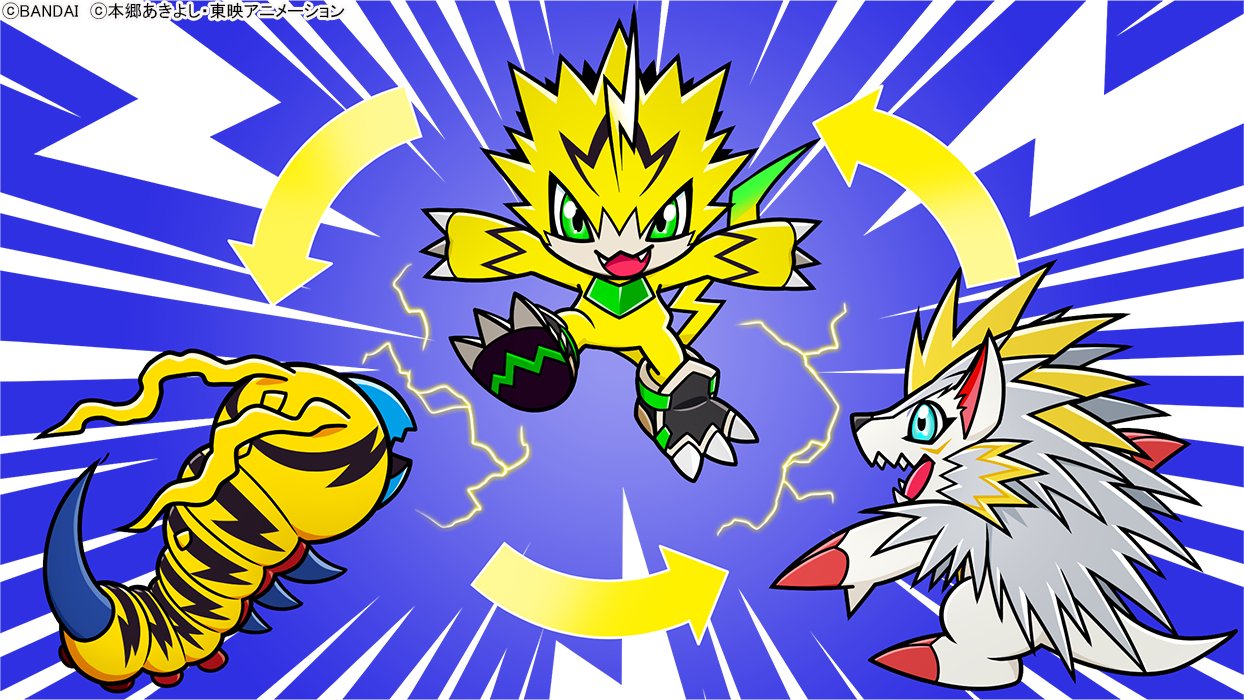 The version from Twitter is effectively the same, except larger, but it has more compression.
Prior Digimon Profiles:
Introduction & First 5 Profiles
#6- Report on the Four Holy Beasts & their Subordinates
#7- Vehicle Digimon
#8- Knight Digimon
#9- How to Read the Digimon Encyclopedia
#10- The "Four Great Dragons" Digimon
#11- Levels
#12- Armor Level & Digimentals
#13- The Digital World's Super Alloy, Chrome Digizoid
#14- Hybrid Forms & Spirits
#15- The Three Great Angels and the Kernel
#16- Digimoji and Digicode
#17- How to Draw Gammamon
#18- Food Digimon
#19- Scary Digimon that Embody the Spirit of Halloween