Show User Social Media
Hide User Social Media
Joined

Sep 8, 2006
Messages

16,417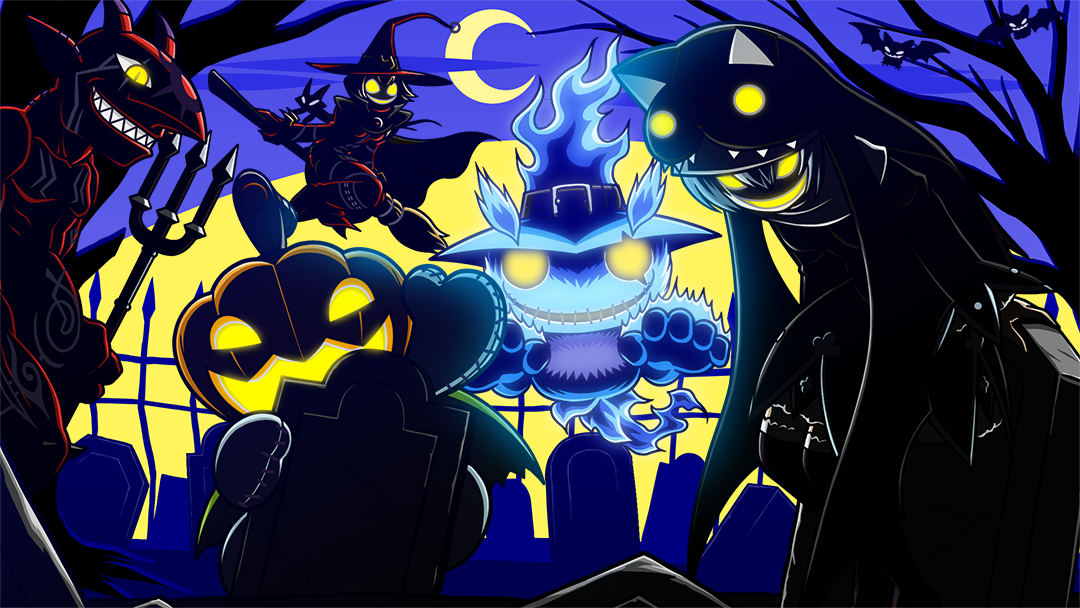 A new Digimon Profile has gone up on Digimon Web!
Digimon Profile #19
is a report on 'scary' Digimon to celebrate Halloween.
Agumon Hakase chooses two Digimon to go over basic details of that help represent the season! We also get some new art to celebrate featuring some of the Digimon that he goes over!
The introduction from Agumon Hakase...
The end of October means the start of the spooky season! Halloween is thrilles and chills, ghosts and goblins! There are plenty of scary Digimon out there, but your very own Agumon Hakase has chosen the choice specimens that truly embody the spirit of Halloween!
Ghoulish Ghost Digimon- Ghostmon and Bakemon
Ghosts that float to and fro, looking for peopel to terrify. Both are known for hovering around with their arms sticking out in front of them. I'd have to see them in a graveyard at night!
Vampire-like Digimon- Vamdemon and GranDracumon
Vampires who suck the blood and life out of unsuspecting victims. Vamdemon is the king of undead Digimon and GranDracumon is the king of all vampire Digimon. They practically ooze horror.
Petrifying Pumpkin Digimon- Pumpmon and NoblePumpmon
Pumpkins are used around Halloween to ward off evil spirits. These Digimon may look cute, but drop your guard and you'll get a noggin full of pumpkin!
Diabolic Demonic Digimon- Boogiemon and Evilmon
Some people use Halloween to worship demons... like this?! The cowardly Boogiemon loves a good sneak attack and the loathsome Evilmon picks on the weak. These dreadful Digimon will dampen anyone's mood!
Bone Chilling Skeleton Digimon- SkullSatamon and MetaPhantomon
What's Halloween without a bunch of spooky skeletons? Each of these Digimon fuses skeletons with other creepy concepts, such as demons and the grim reaper... for looks as sinister as they are strong!
Mystical Magician Digimon- Witchmon and Wizarmon
These magic-wielders cause fear with their conjuring ways. I mean, who wouldn't be entranced watching them incant magic spells with those pointy hats on?!
Bewitching Black Cat Digimon- BlackTailmon and Sistermon Noir
Black cats are often feared because of their association with witches. And no Digimon is more black-cat-like than BlackTailmon! Sistermon Noir is trying, though with that headgear! They're both just TOO CUTE!
Agumon Hakase finishes by saying... How'd you like our collection of Halloween Digimon? They say there's a bunch more out there, so keep your peepers peeled!
Update- Alternate version of the art from
Digimon Web on Twitter
.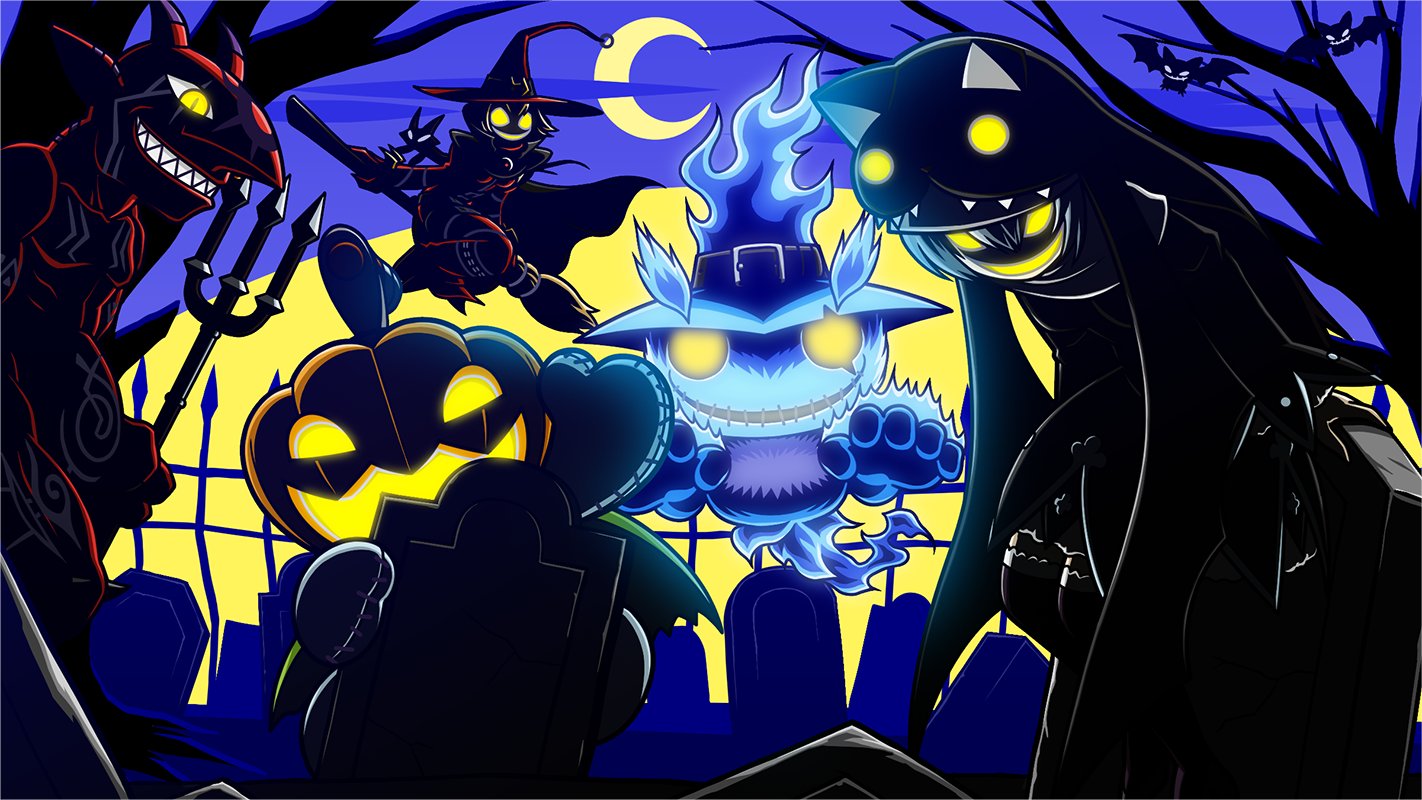 The version from Twitter is effectively the same, except larger, but it has more compression.
Prior Digimon Profiles:
Introduction & First 5 Profiles
#6- Report on the Four Holy Beasts & their Subordinates
#7- Vehicle Digimon
#8- Knight Digimon
#9- How to Read the Digimon Encyclopedia
#10- The "Four Great Dragons" Digimon
#11- Levels
#12- Armor Level & Digimentals
#13- The Digital World's Super Alloy, Chrome Digizoid
#14- Hybrid Forms & Spirits
#15- The Three Great Angels and the Kernel
#16- Digimoji and Digicode
#17- How to Draw Gammamon
#18- Food Digimon
Last edited: