Show User Social Media
Hide User Social Media
Joined

Sep 8, 2006
Messages

17,360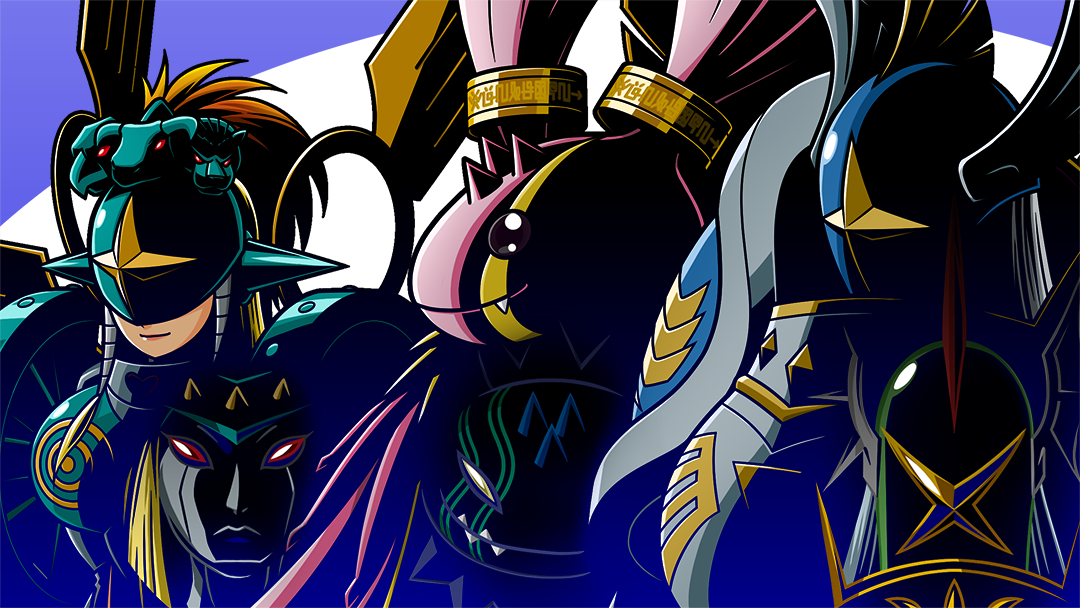 A new Digimon Profile has gone up on Digimon Web, with new artwork! This one is under the subheader of DigiPro Knowledge!
Digimon Profile #15
gives information on The Three Great Angels and the Kernel!
These three celestial Digimon guard the kernel of the digital world, they are the greatest of all holy Digimon:
Seraphimon
Ophanimon
Cherubimon (Virtue)
The Kernel is rumored to be the place where all data in the digital world is computed. It's said if something goes wrong there, the digital world will collapse. However, the reality of that situation isn't actually known. It is also said the angel-type Digimon Rasielmon has the power to see everything in the digital world from the Kernel.
Then there are the The Fallen Celestials:
BlackSeraphimon
Ophanimon Falldown Mode
Cherubimon (Vice)
Forms taken by them when negative emotions sprout, swelling day by day and making them fall to darkness. Should they fall further, it's said they would become Demon Lords.
Agumon Hakase finishes by noting that Angelic Digimon are the ultimate good beings. Because of their extremes, they are susceptible to end up falling to the opposite side of evil. If the three angels fall, new Digimon will be chosen to become the three great angels and evolve to replace them. It's said the power Lucemon once possessed was divided into three parts and inherited by the Three Great Angels.
Prior Digimon Profiles:
Introduction & First 5 Profiles
#6- Report on the Four Holy Beasts & their Subordinates
#7- Vehicle Digimon
#8- Knight Digimon
#9- How to Read the Digimon Encyclopedia
#10- The "Four Great Dragons" Digimon
#11- Levels
#12- Armor Level & Digimentals
#13- The Digital World's Super Alloy, Chrome Digizoid
#14- Hybrid Forms & Spirits