Show User Social Media
Hide User Social Media
Joined

Sep 8, 2006
Messages

14,516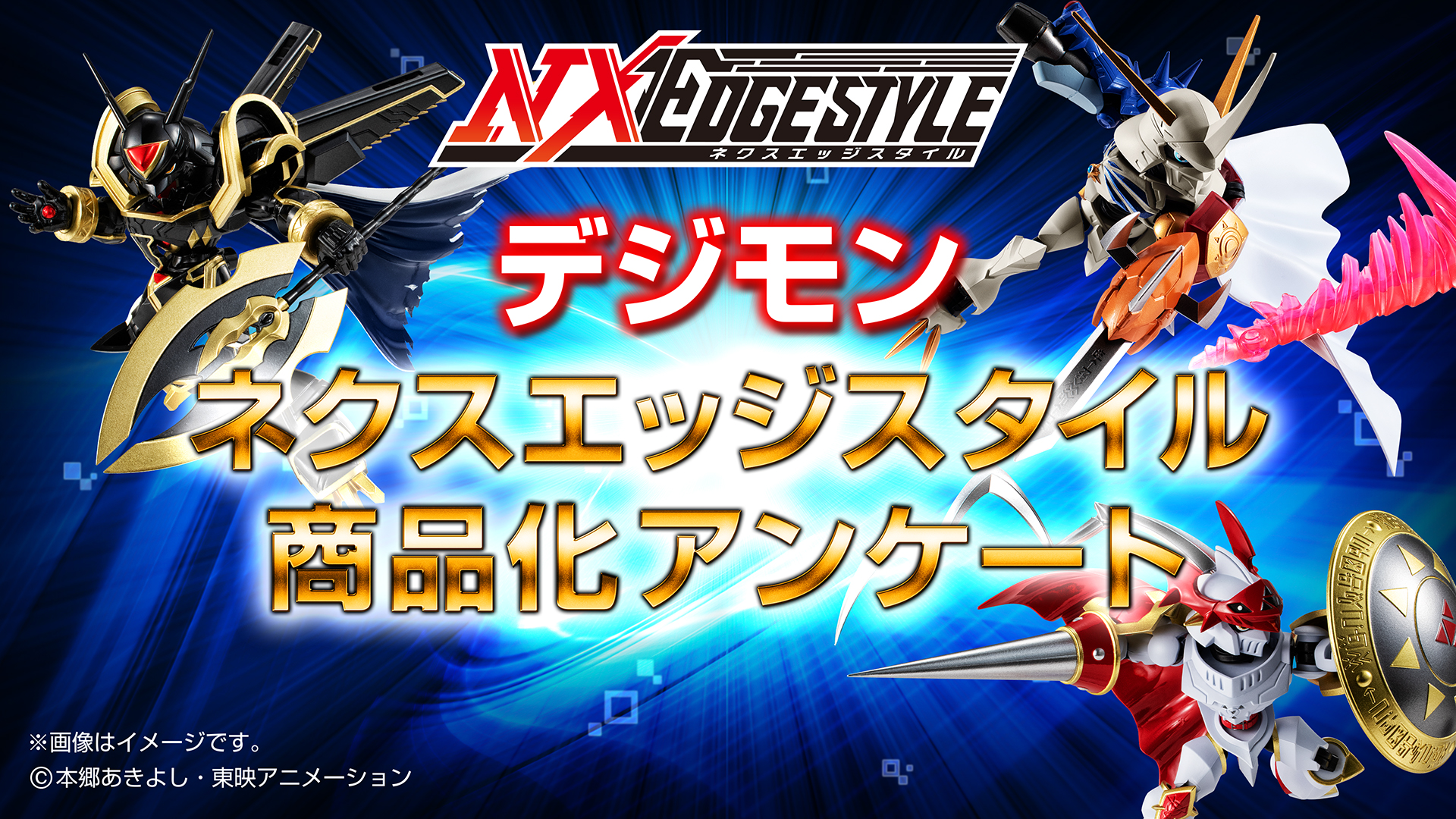 With the 3 NXEdgeStyle figures returning as 'special color versions' the question had come up if that would be it for the line, and the answer is, maybe not...
As part of Tamashii Nation 2021 Online,
Bandai is running a survey
to see what future NXEdgeStyle figures people may be interested in if they were going to make them.
The survey allows people to choose up to 5 potential Digimon that might get an NXEdgeStyle figure, from a selection of popular characters from throughout the history of the franchise. The order, as listed is: (After in () is the branding the figure would be under.)
MetalGreymon (Adventure)
WereGarurumon (Adventure)
WarGreymon (Adventure)
MetalGarurumon (Adventure)
Mugendramon (Adventure)
Paildramon (Adventure 02)
Magnamon (Adventure 02)
Imperialdramon: Fighter Mode (Adventure 02)
SaintGargomon (Tamers)
Sakuyamon (Tamers)
KaiserGreymon (Frontier)
MagnaGarurumon (Frontier)
Susanoomon (Frontier)
WarGreymon X (X-Evolution)
MetalGarurumon X (X-Evolution)
Omegamon X (X-Evolution)
ShineGreymon (Savers)
ULForceV-dramon (Savers)
Shoutmon X7 (Xros Wars)
Gaiamon (Appmon)
Omegamon Alter-S (Adventure:)
A rather wide range of potential choices that covers a little bit of everything. Hopefully a good number of those get made.
Interestingly, Duftmon and RhodoKnightmon, who have pre-existing NXEdgeStyle designs that were used in Hacker's Memory, but never got figures, are not included in the list.
Previous details for the rereleases can be found
here
and
here
.
Last edited: