Show User Social Media
Hide User Social Media
Joined

Sep 8, 2006
Messages

15,593
Well, this is a fun one...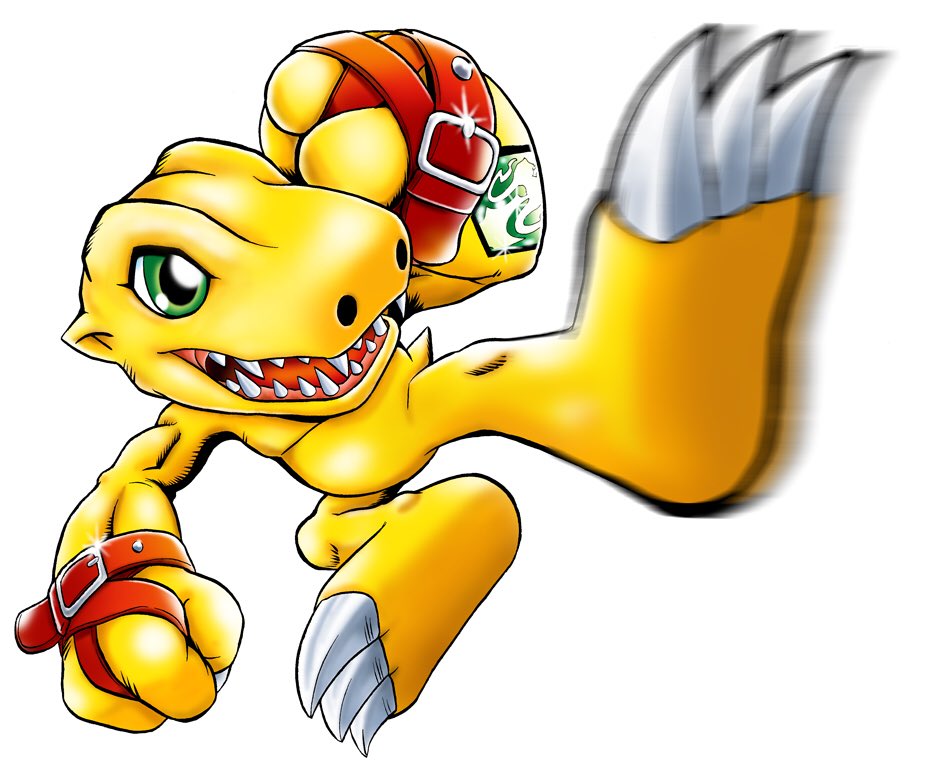 In the leadup to Digimon Savers, the manga Digimon Next began.
It was the second full Digimon manga, released monthly in V-Jump, and had a roughly 2 year run.
Next is one of those parts of the franchise that tends to pop up less often than most, partially because so many of the Digimon in it were also in Savers, along with it being long out of print.
Next featured it's own story, with some unique Digimon whose popularity has continued to now, including VictoryGreymon, Z'dGarurumon, and the digital lifeform NEO, who recently appeared in the 20th Anniversary Pendulum.
Next was written by Tatsuya Hamazaki, perhaps best known for writing many novelizations of things like One Piece, .hack (a franchise which he also wrote for the anime, manga, and games), along with writing the Digimon Savers game.
The art for the manga was done by Takeshi Okano, probably best known for the manga/anime franchise Hell Teacher Nube.
We have quite a bit of new Next related info and artwork thanks to Okano, who shared a stack of details on
Twitter
!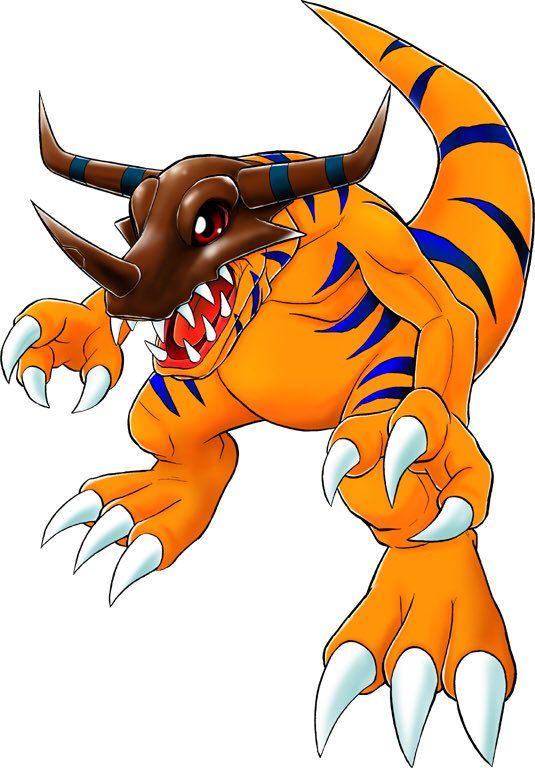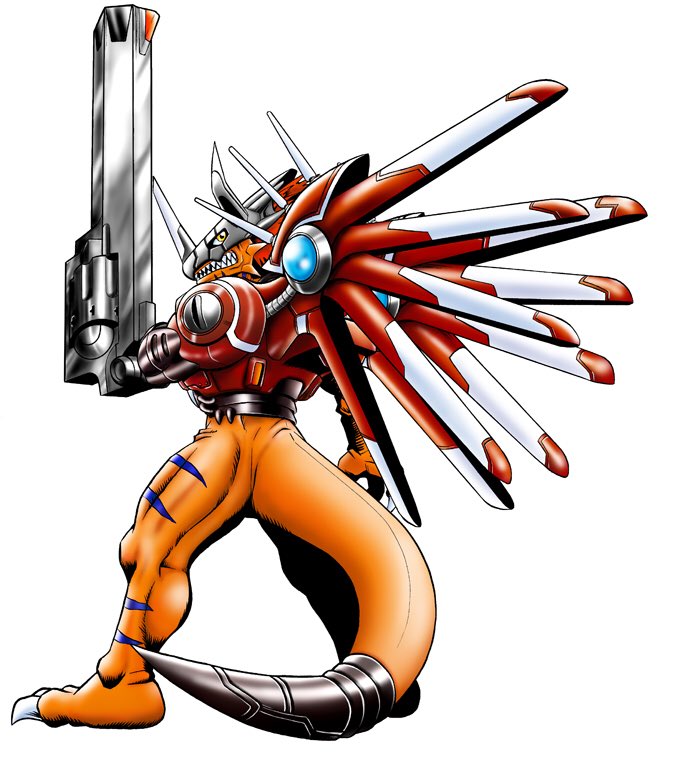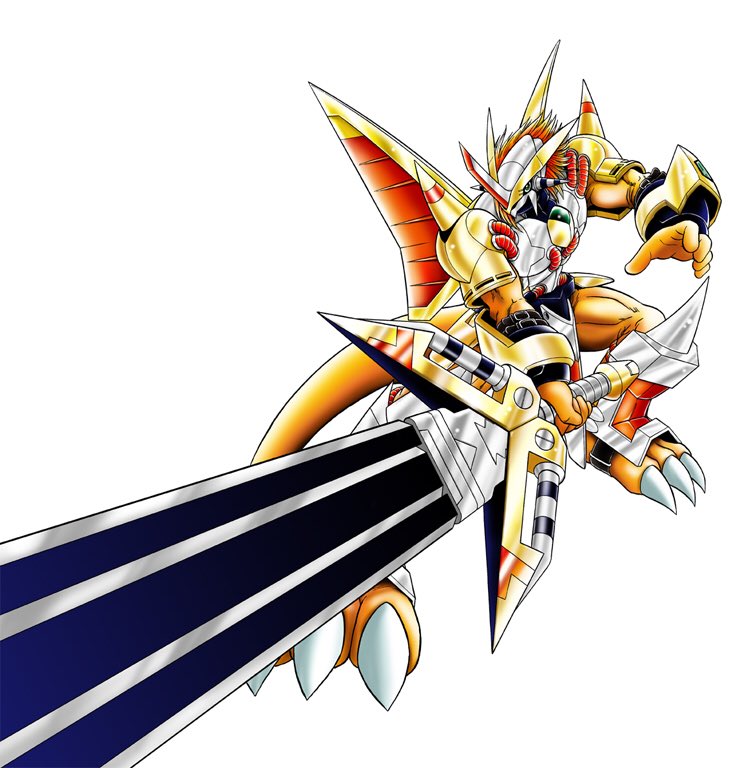 He begins
with a quick intro:
When we talk about Digimon Manga, definitely Tenya Yabuno-sensei is the most famous name that comes to mind. But I was also part of drawing the series.

This series however is sadly not available digitally. Shuiesha, please look into it!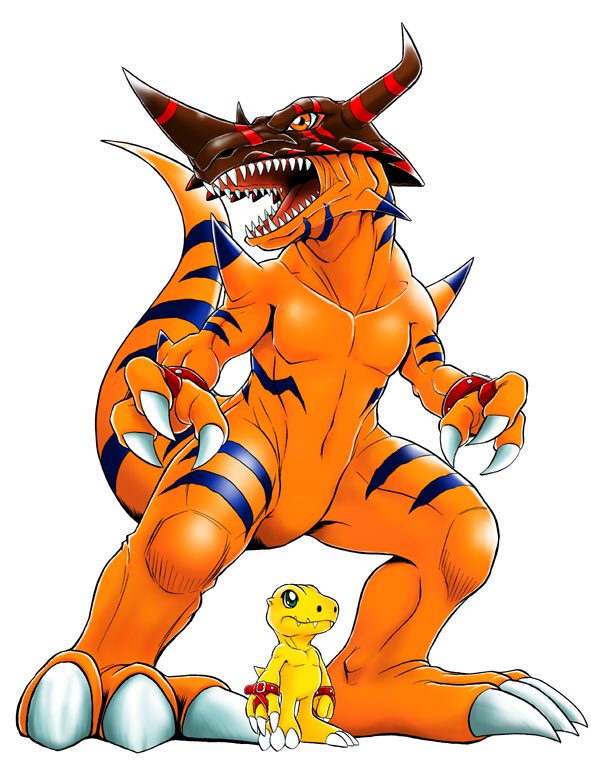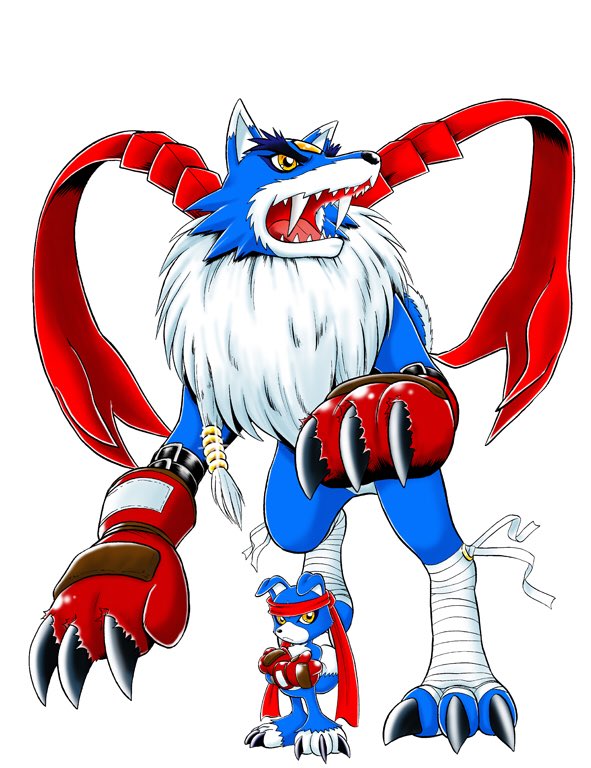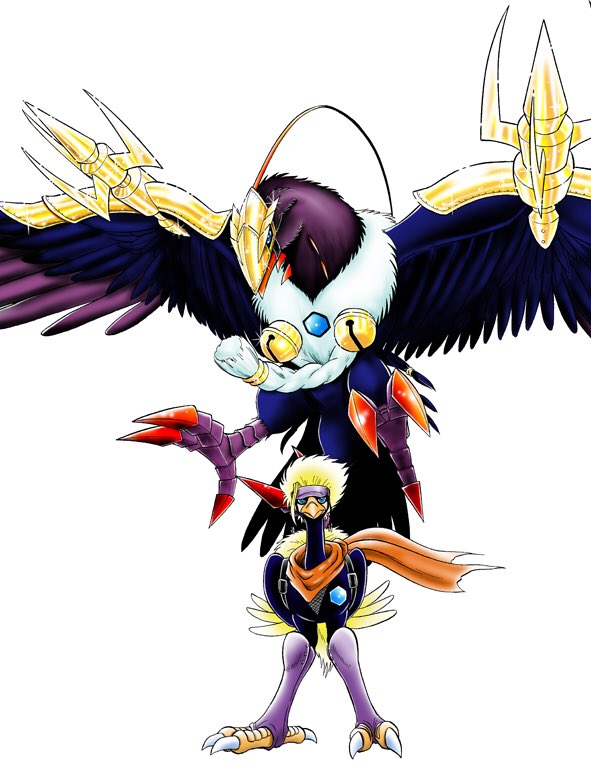 Then he
goes over a bit of it's connection with Savers, or lack thereof:
To continue, Digimon Next was supposed to tie in with the anime Digimon Savers but since the planning of Savers was greatly delayed, it turned into an original story.

Yet Savers 'bancho brawling' was quite surprising!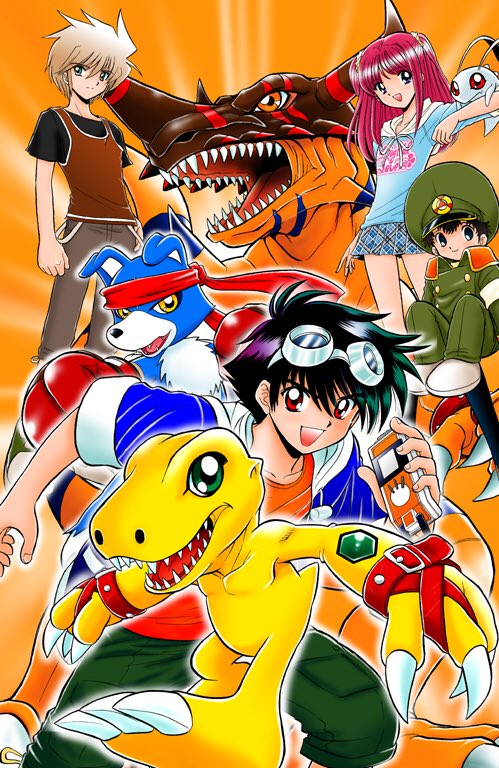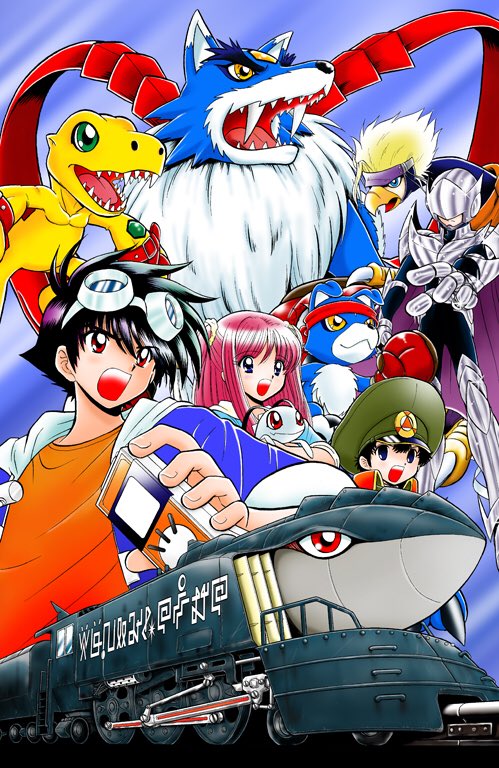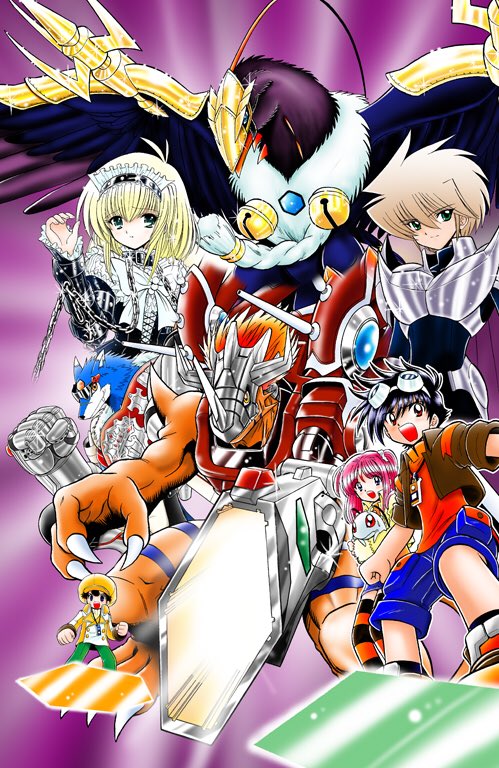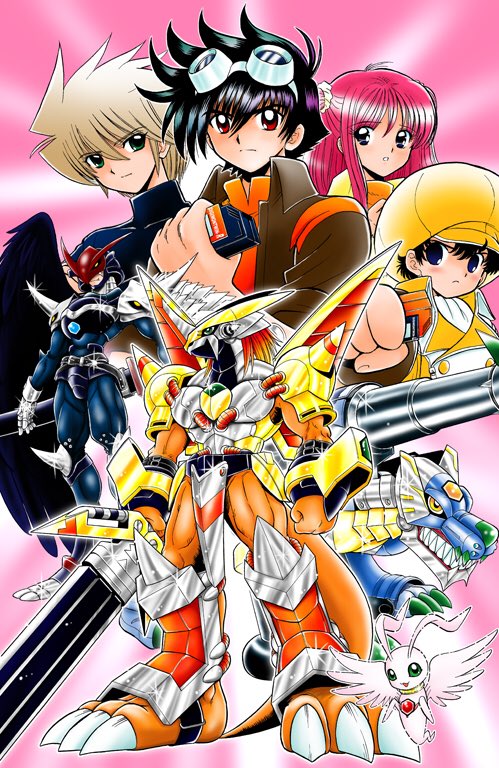 We get
an explanation of apparently why he's decided to share these images with us:
Since it is out of print, and not even available digitally, I will introduce the cover illustrations of the 4 volumes.

By the way, people who own the comics, did you notice the different background color on the 4th cover?

Originally I colored it pink but according to the editor 'pink would have been difficult to sell to male audiences', thus it was changed to a watery blue color.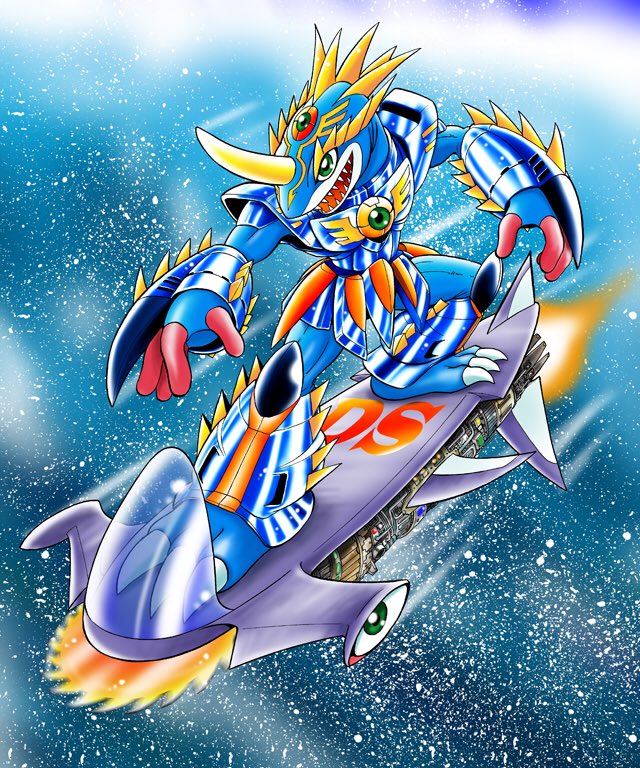 A quick aside
to a fan created Digimon that he did artwork for:
Did a Digimon like this exist? No, it didn't.

This Digimon is a creation from the V-Jump's reader's voice section of that time. It is called 'Surfymon' and the image I'm posting here is a redone version of the original creation.

Although most designs such as this remained prototypes and were never completed...
Update- A small twist regarding the above. In
a tweet response
to
rastadog77
, who shared some Surfymon images and info, Okano was unaware Surfymon ended up being an official Digimon. In
a later tweet
he seems to clarify that he just forgot.
Eh!? So Surfymon was officially introduced? I had no idea, thank you for informing me!
Really, it's stated to be the official version, lol.
I had completely forgotten.
It seems that I assumed that there was a time limit for the plans.
It appears this confusion stems from him thinking he missed the deadline to turn in the art to Bandai, or that once Bandai got it he wasn't sure what was done with it?
Surfymon showed up in Card Game Alpha back in 2008, and has since shown up in various mobile games, including Digimon Heroes.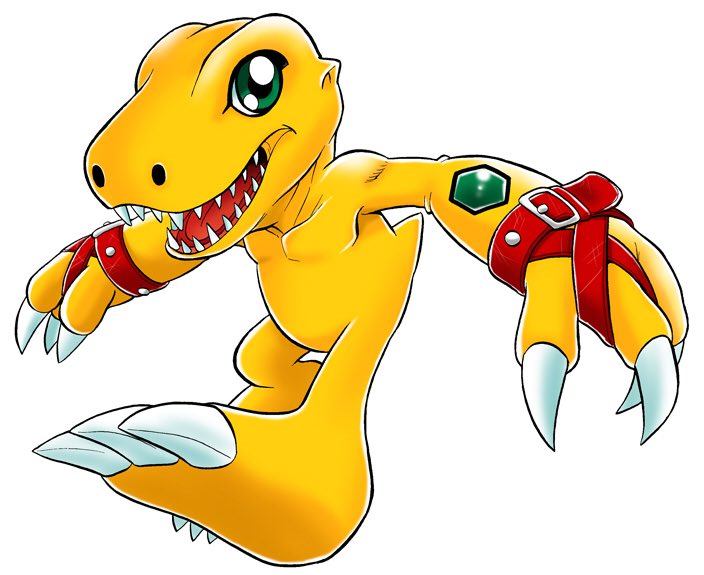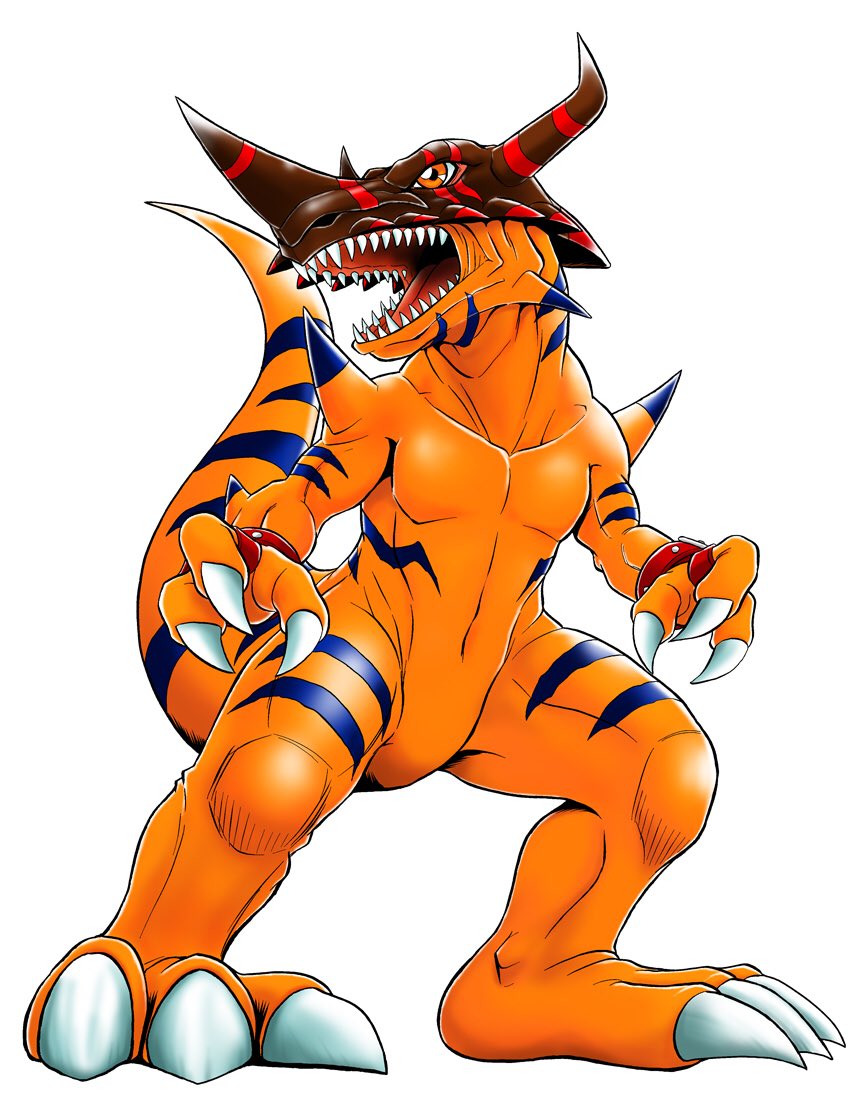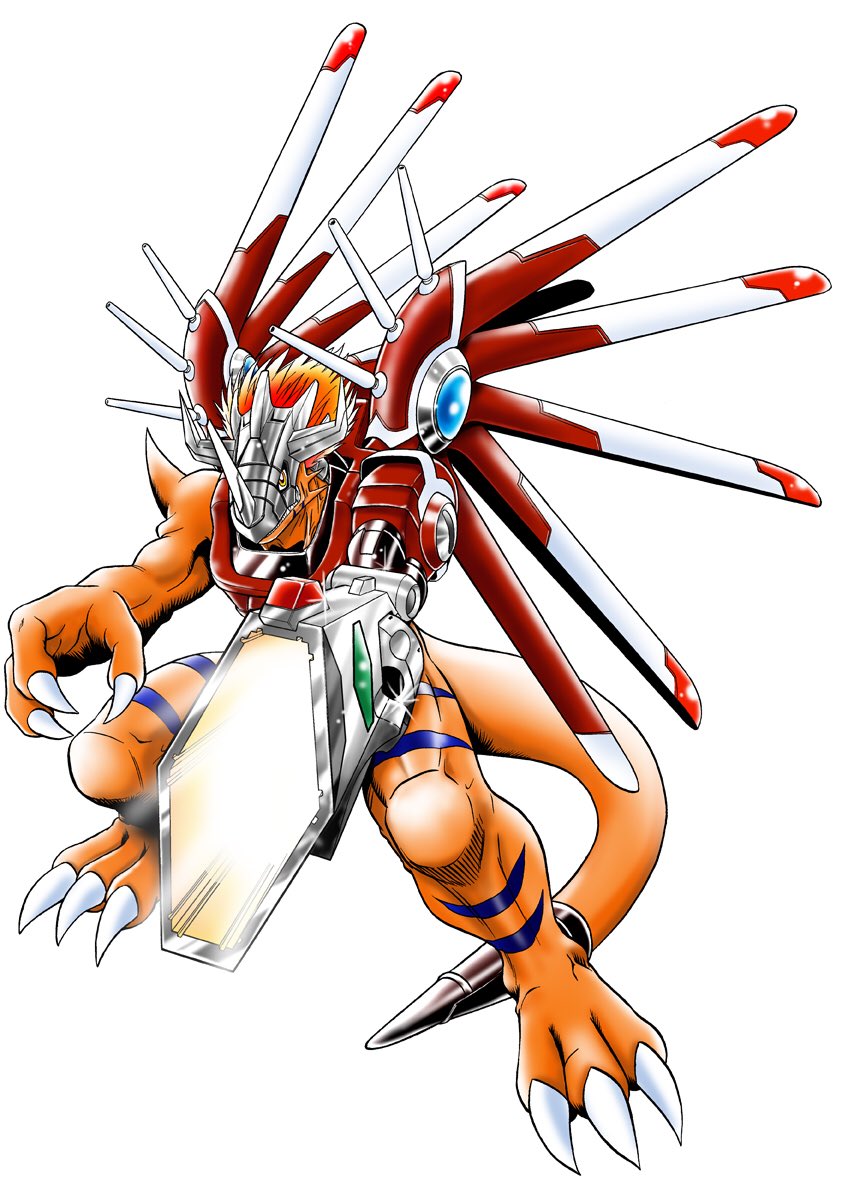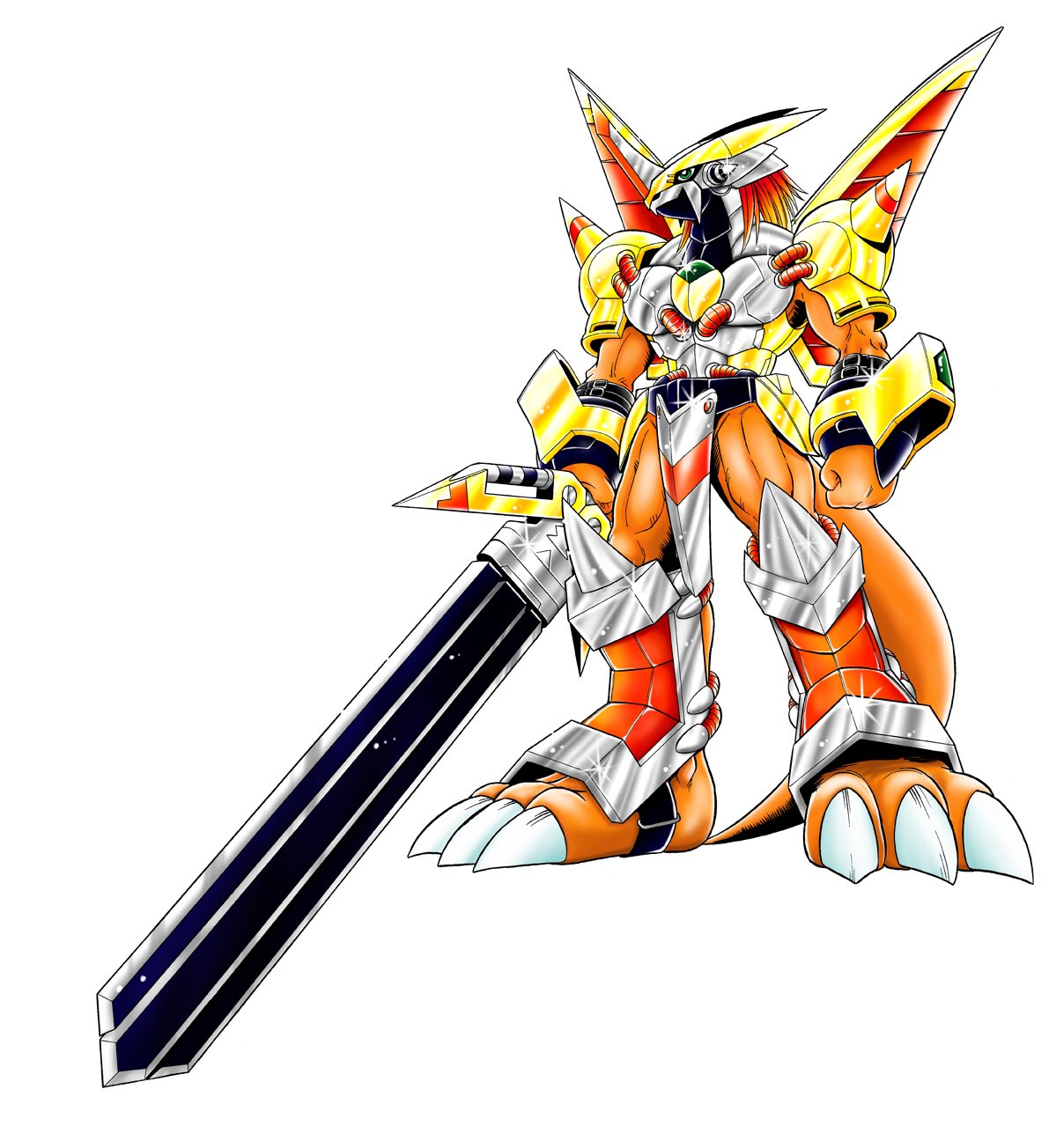 He goes
back to show off some more Agumon related art. This begins to show off clean versions of the characters that appear on the various covers for Digimon Next:
To continue from a bit earlier today, further details about past illustrations. I would always divide the cover illustrations for the comics into layers. Since the Agumon line is known for being a focus, it would always be highlighted.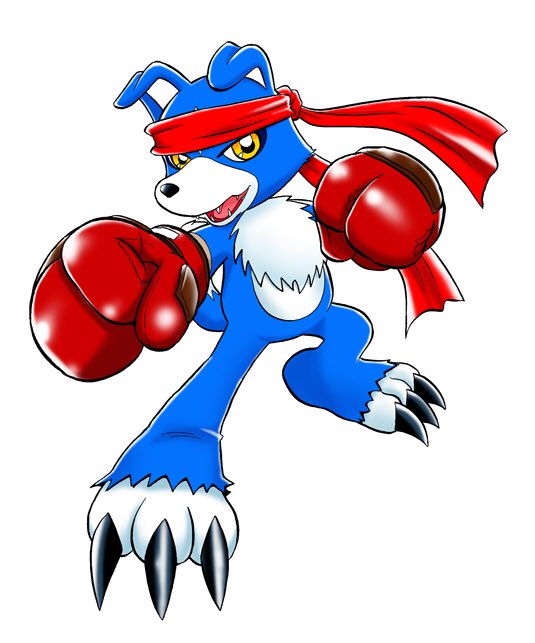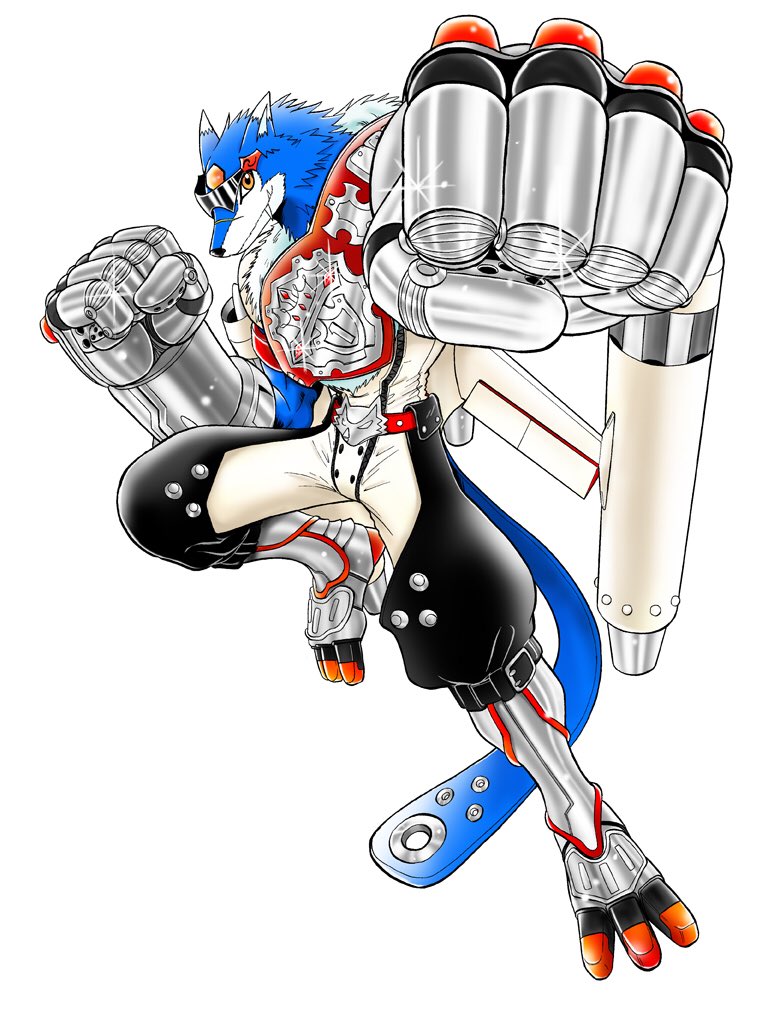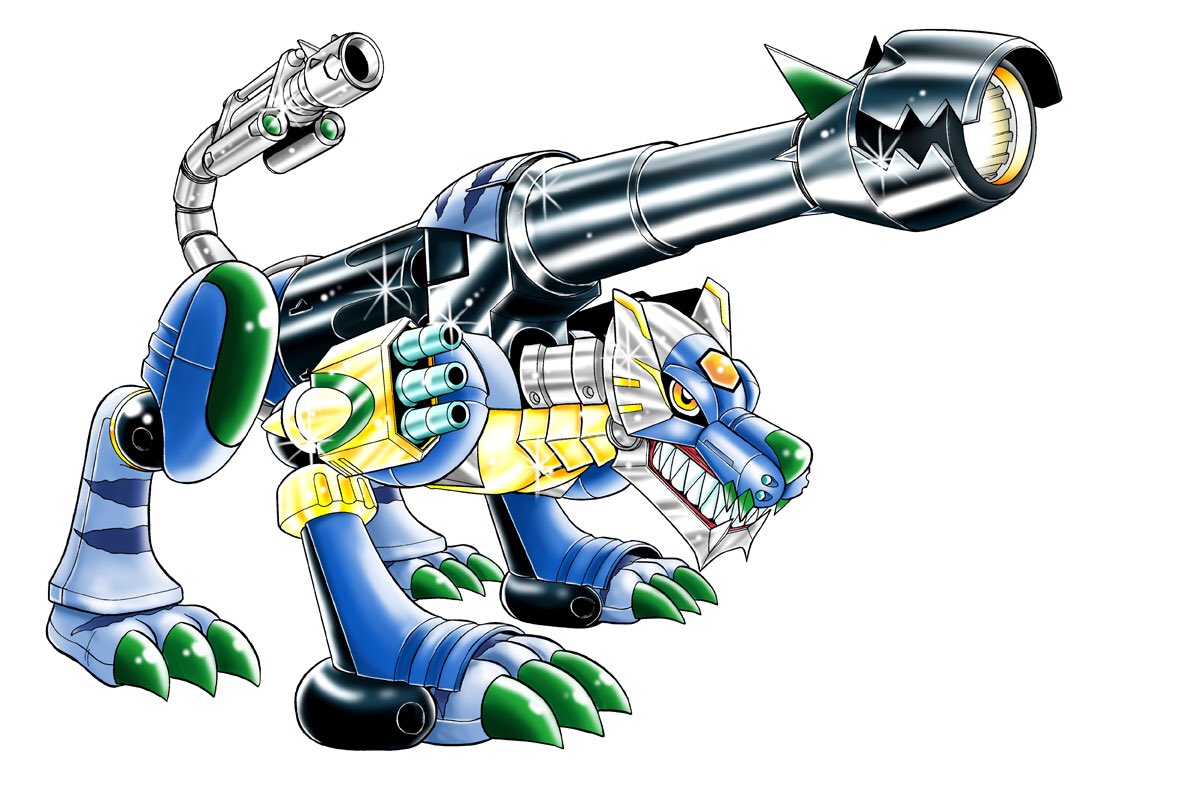 And then
Gaomon:
And very often the Gaomon line would get covered by other characters. At times you couldn't see anything but the faces of MachGaogamon or Z'dGarurumon.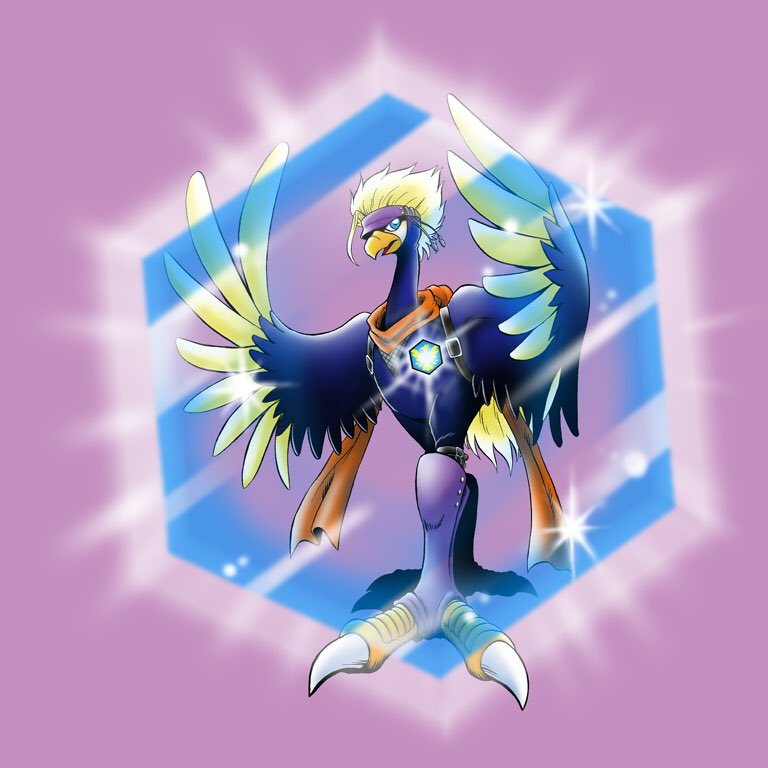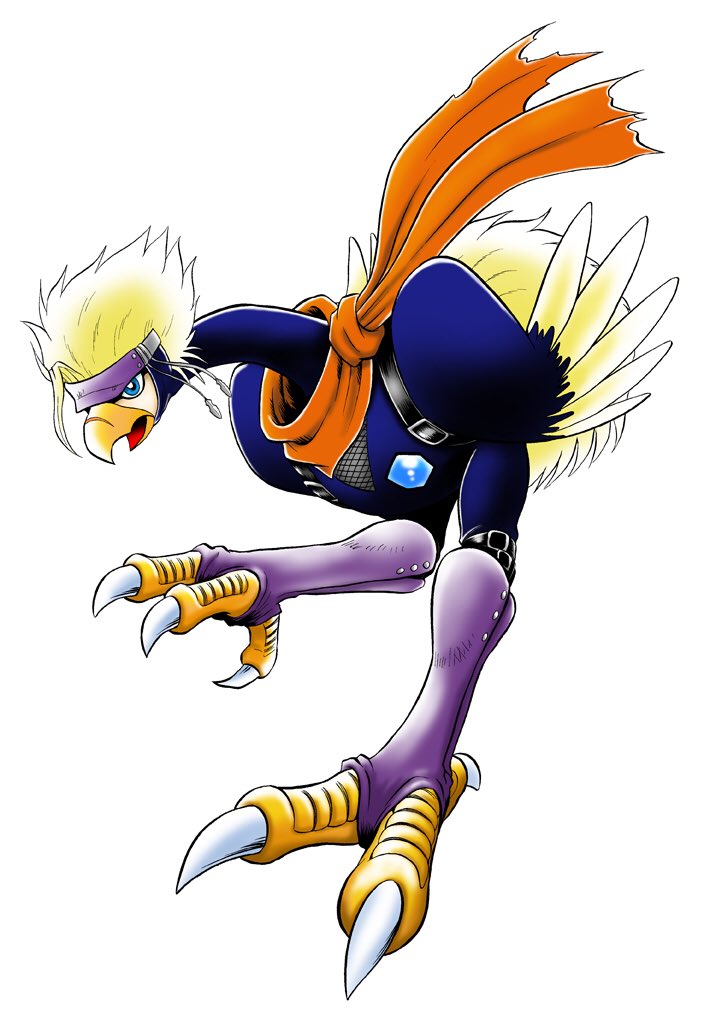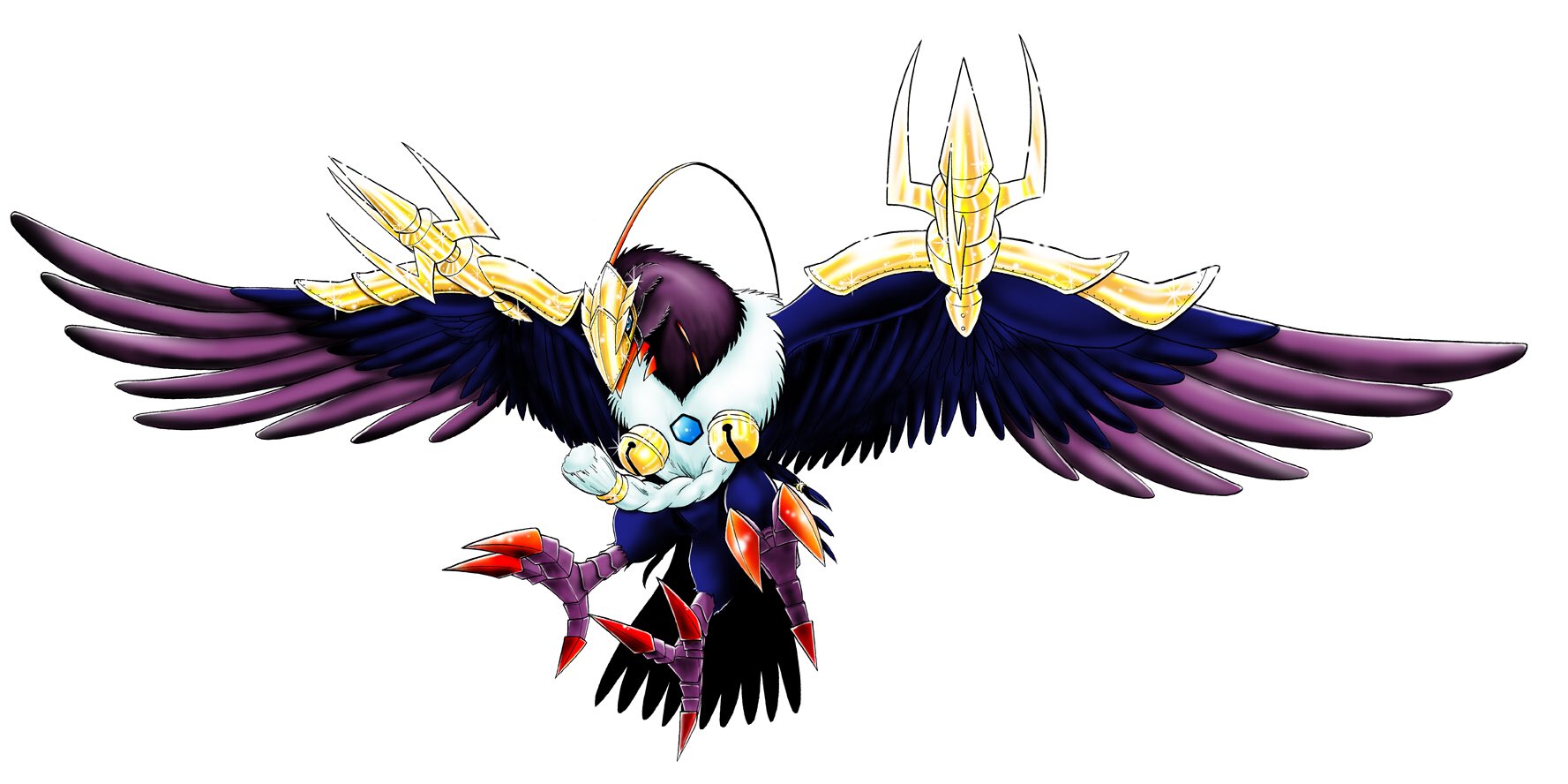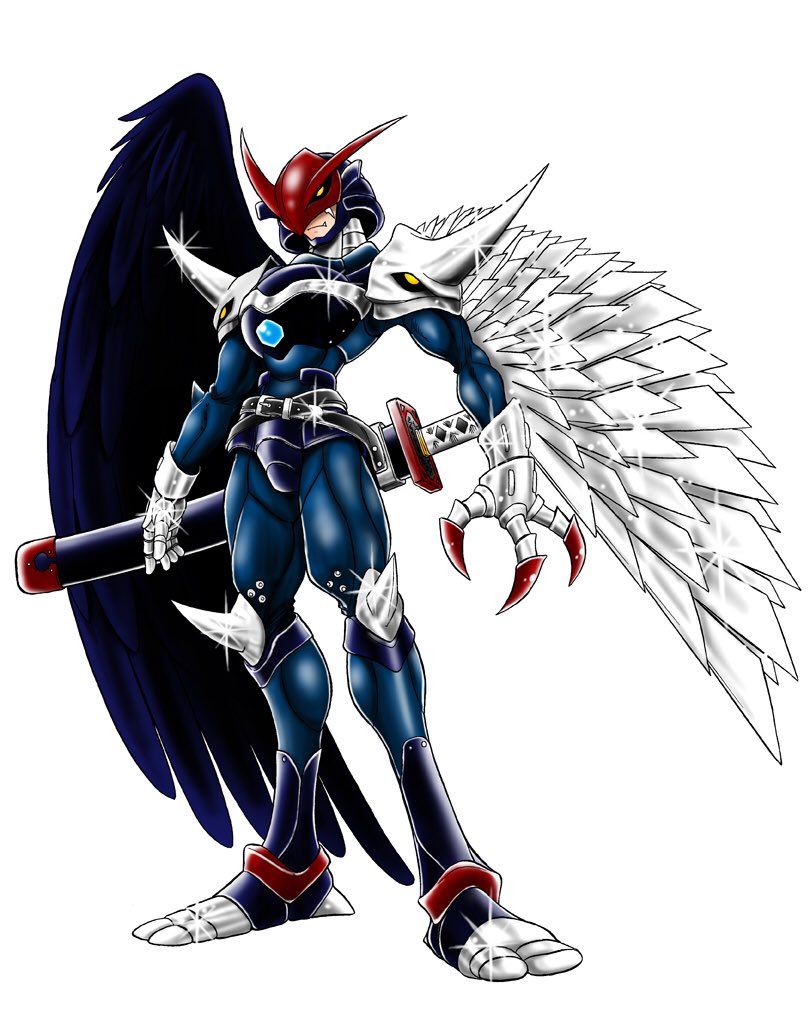 He shows
off artwork of Peckmon's line while going over how the cover art was made:
As I began to draw digitally the editor would often tell me that 'split each character into different layers and draw them individually'.
However in reality, in the final cover only the faces of some characters would be visible and this occurring became common.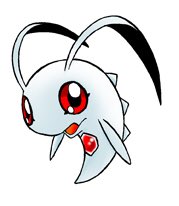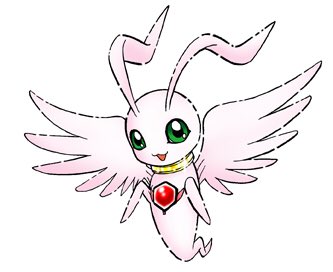 He finishes
that thought and shows art of a few other characters:
It's not that I didn't want to draw what couldn't be seen. But more like even though I have finally finishing drawing it, the readers wont be able to see it and that was disappointing.

Ah... after sharing this I feel relieved.

Although Pichimon and MarineAngemon were fully visible on the covers, so there's no point in posting them here but I don't want them to feel left out.
The information and art from Okano equates to the most behind the scenes information we've gotten for next, alongside some of the best look at it's art we've ever seen. Perhaps more to come?
But that isn't it for Next info!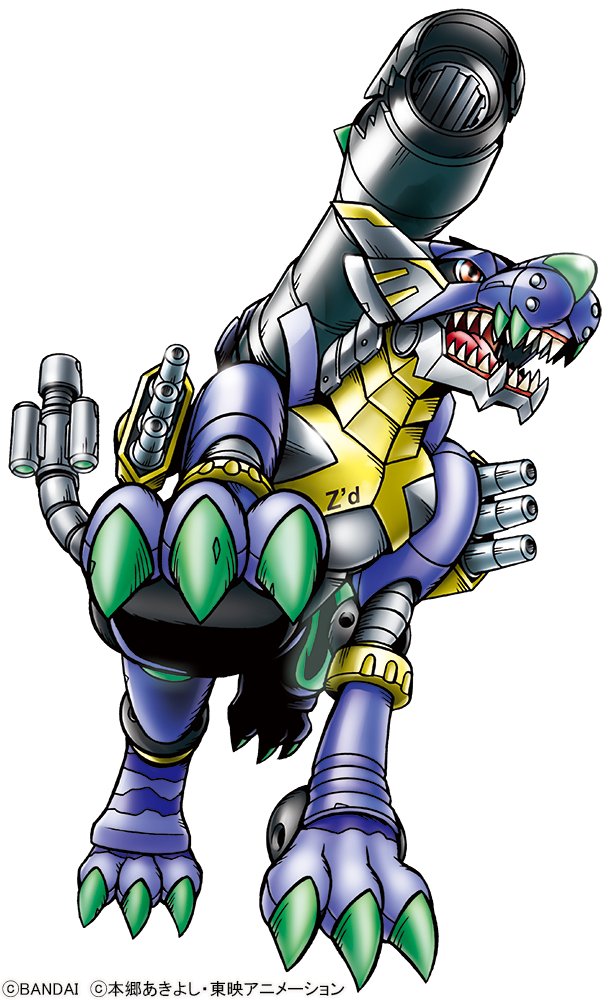 Perhaps inspired by Okano sharing a bunch of Next info,
the Bandai Digimon Twitter
ended up throwing up some of their own Next related content along with a comment of "Oh dear!? Digimon Next
"
They put up clean and large versions of the official Bandai profile art for VictoryGreymon and Z'dGarurumon, referring to them as 'the Dragon Warrior of Heroes' and 'the Ultimate Beast Tank' respectively.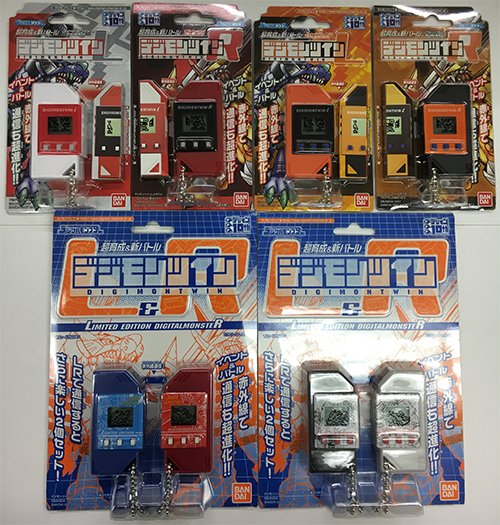 They also "pulled out the sacred treasure Digimon Twins that evolve into these two Digimon" and comment on how they have infrared communication. The Digimon Twin V-Pets also appeared in Digimon Next as Digivices.
We've gotten quite a bit of behind the scenes Digimon details in the last few months and getting a bunch of Next content is a fantastic little cherry on top of the sundae.
Thanks to Ayushi, one of our new translators, for the translation. We're also looking for more translators for future content.