Show User Social Media
Hide User Social Media
Joined

Sep 8, 2006
Messages

16,108
New concert next month!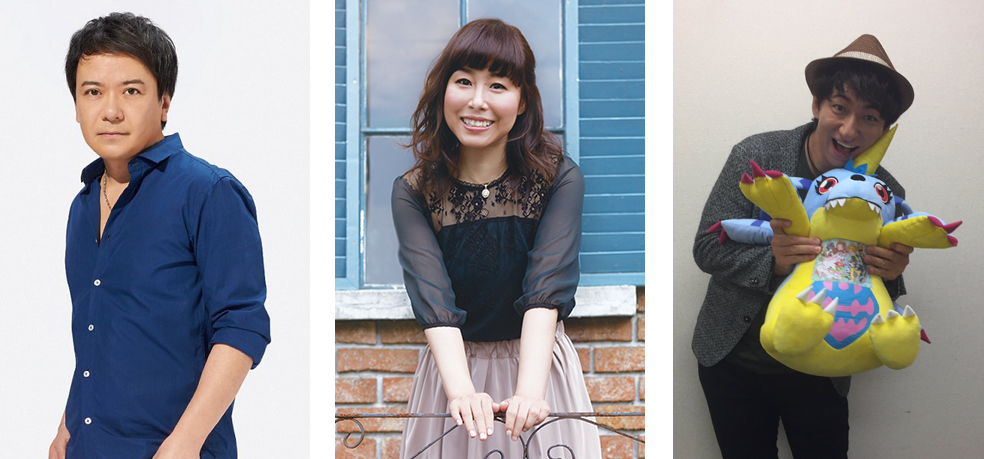 Animate will be holding a mini concert event
, the Digimon Adventure 20th Anniversary of CD Release event. This will be a mini concert and meet and greet to celebrate 20 years of Digimon music releases.
It will be January 11th at the Animate Ikebukuro Main Store, at it's 9th floor event hall. Doors open at 4pm and the concert begins at 5pm.
The featured performers at the concert will be Ayumi Miyazaki, AiM, and Yuuto Kazama.
Miyazaki and AiM performing at a Digimon concert isn't a surprise, but Yuuto Kazama (Yamato in Adventure and 02) is a bit of a shock...
Kazama hasn't been at an official music event in quite awhile (although he was a featured guest
at the Adventure screening event a few months ago
.) It'll be interesting to see what Yamato songs he will sing.
Tickets will be first come first serve starting December 13th at a number of Animate stores: Ikebukuro Main, Shinjuku, Shibuya, Akihabara Main Building, Yokohama Vivre, Omiya, Chiba, Nagoya, Osaka Nihonbashi.
You get a ticket by purchasing 2,000 yen of eligible Digimon music CDs from the the above Animate stores. The list is long enough that we won't post it here, but the full list is
at the page at FeelMee
. It's a wide range of Digimon CDs from Adventure, 02, and tri. featuring Ayumi Miyazaki, AiM, Yamato, along with group CDs featuring other cast members and Wada Kouji.
It should be a neat little event with a low price to get in. The only issue for people who will be visiting Japan on the 11th is they won't be there now when ticketing begins.