Show User Social Media
Hide User Social Media
Joined

Sep 8, 2006
Messages

16,154
A few updates for this...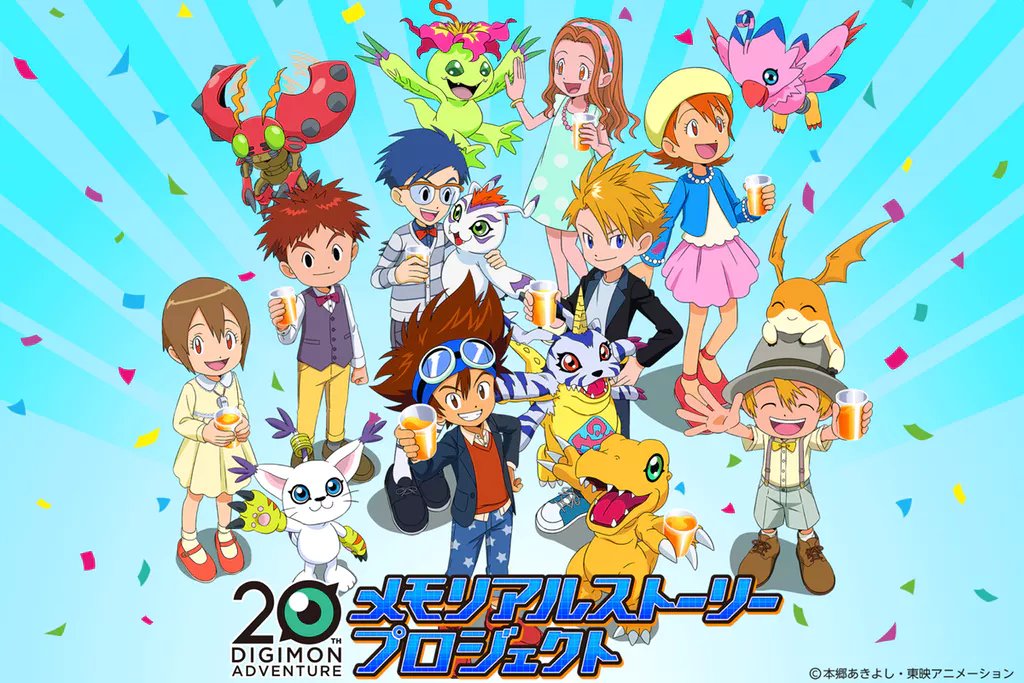 Half an hour ago the crowdfunding campaign for
the Digimon Adventure 20th Anniversary Memorial Story Project began on Campfire
.
Even though it's barely started, it's well on it's way to being successful being at 55% to the goal at the time of this posting. The biggest exclusive items have already been all claimed, with tickets to the Kizuna screening steadily going down also.

We've updated our previous article
with new translations from onkei, including the statements from Hiromi Seki and Yosuke Kinoshita, and expanding a number of bits thanks to her help.
A few hours ago they also put up an easy to read rewards chart, which onkei also kindly translated to English for everyone: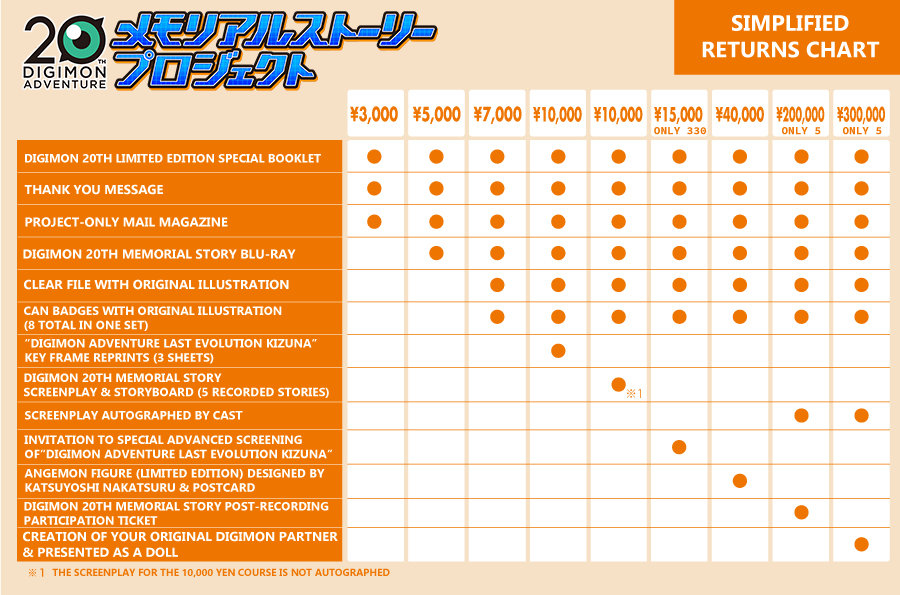 At this point it may very well be finished before many people who are currently asleep wake up, or it might take a bit... but we will see.
Update- It was indeed funded a few hours later!
This is a bit more complicated in some ways than prior items, but if you want to try.... Here is
the Campfire page for the project again
.
You'll want to contact an intermediary to get these items sent to you. WtW is not affiliated with any, but here are a selection of intermediaries that have worked well for various WtWers and their friends in the past:
From Japan
Rider Proxy
Nippon-Yasan
You'll want to provide your chosen intermediary with the link to the item. Just copy paste the links to the product pages for what you want and send them a message about it and they'll take care of it after they discuss pricing and their policies with you. The link embedded in the news article for the product items are exactly what you'll need to send them.
Some of the intermediaries have a full storefront and may have the item listed, so you may want to check that first. Be aware that due to the added complexities of dealing with a crowdfunding project, intermediaries may also not be willing to deal with it.