Show User Social Media
Hide User Social Media
Joined

Sep 8, 2006
Messages

13,761
Well, that wasn't great for players...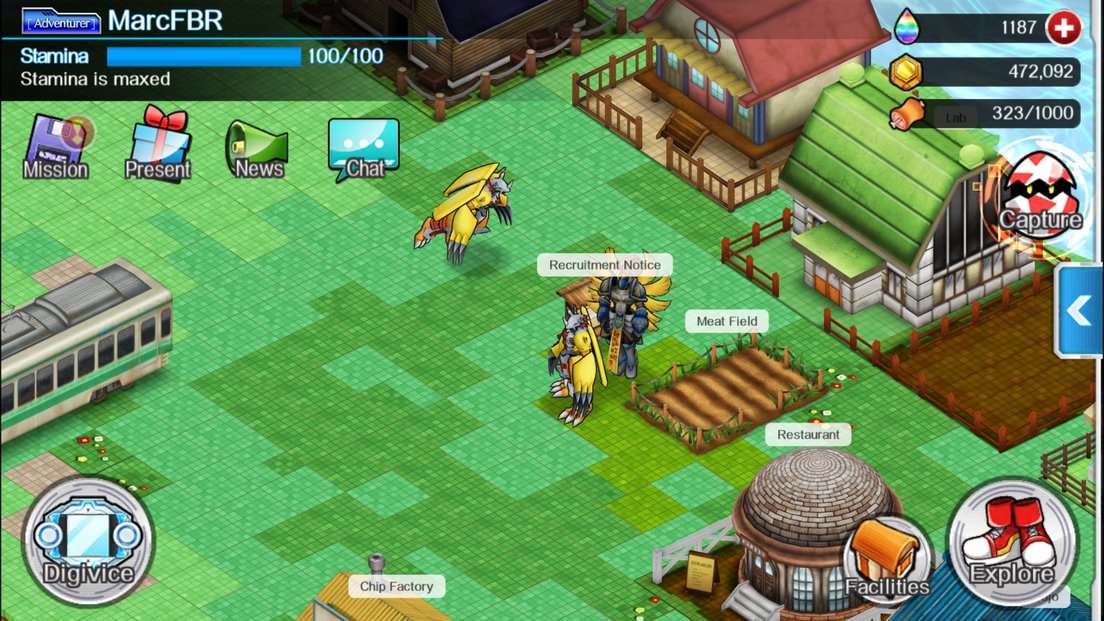 For those playing Digimon Links, the last 2 weeks haven't been much fun. The game had emergency maintenance and has been down, without great communication from Bandai.
But after nearly two weeks the game is back up (and checking that, it's the first time I've been in the game for a couple months most likely.)
Now that it's back up, Bandai's communication on how it's trying to make good with fans is a bit better...
Thank you for playing Digimon Links.
This is a notification that the emergency server maintenance has been completed. We sincerely apologize for all the inconvenience we have caused our players over such a long period.
After serious consideration of this situation, in addition to extending the duration of all ongoing events, players who joined before the start of the maintenance measures will be awarded the items listed below as compensation.

【Distribution contents】
・DigiStones x1000
・Each plugin ver1.0~ver4.0 x100
・Gourmet meat x3
・Cluster 300000
・BP 300
※They will be sent to your present box directly when you will login.
【Distribution period】
2018-03-14 16:00:00(JST)~2018-03-31 23:59:59(JST)
【Receiving period】
~2018-03-31 23:59:59(JST)

In addition, the current events "Roar of the Moonlight" and "Swift Blue Wolf" will be extended as follows:
【Extension period】
2018-03-16 17:59:59(JST)
The Exchange will be open until 2018-03-23 17:59:59(JST)

A separate announcement will be made regarding the start of the "Chaos-Piercing Fist" event, which was published in the News on 3/2.

Moreover, the schedule for the following Advent Quests will also be extended.

【Target Quest①】
・GranKuwagamon
・Dianamon
【Extension Period①】
2018-03-16 17:59:59(JST)

【Target Quest②】
・Boltmon
・MetalEtemon
【Extension Period②】
2018-03-23 17:59:59(JST)

【Target Quest③】
・Phoenixmon
・Magnadramon
【Extension Period③】
2018-03-27 17:59:59(JST)

Likewise, the schedule will be extended for the ongoing Captures, which include "Mega Festival Capture", "Roar of the Moonlight Special Chip Capture", "Swift Blue Wolf Special Chip Capture", and "Adversity Leader Skill Capture".
【Extension Period】
2018-03-16 17:59:59(JST)

Regarding Colosseum Season 4, interim Ranking prizes for the first half will not be awarded. Instead, the corresponding awards will be aggregrated to the interim Ranking prizes for the second half and to the final Ranking prizes.
The Rank Down planned to be carried out at the same timing with distributing interim Ranking prizes for the first half, will also be suspended.
Please check "PRIZE" in Colosseum for more details.
In accordance, the current Colosseum Exchange will be available until the following time.
【Event extension】
2018-03-25 16:59:59(JST)

Once again, we are deeply sorry for all the trouble we have caused. Our whole management team will be even more cautious to prevent such inconvenience from occurring again.
Thank you for continuing to play Digimon Links.
Or in short... they're extending events that got screwed up, and tossing a bunch of bonus items to players.
A snapshot of part of the message, as posted in the game. The copy/paste above is from their social media, with a few line breaks to make it easier to read. Interestingly, the in game message is a bit different, and even conveys some different information.
Players who enjoy the game will be pleased the game is back. Bandai's poor communication for almost two weeks was obviously frustrating, especially since they had planned some of the things to apologize and welcome players back. Detailing some of these plans earlier would have likely helped players wait a bit easier (even if things couldn't be dated since the game wasn't back up.)
Links overall has been one of the more polarizing Digimon games, since after the initial few days filled with various boosts and bonuses, the game becomes insanely grindy, and hard to enjoy if you don't put money into it.
Digimon Links can be found on the
iOS App Store
and
Google Play
.