Show User Social Media
Hide User Social Media
Joined

Sep 8, 2006
Messages

12,705
Time to celebrate!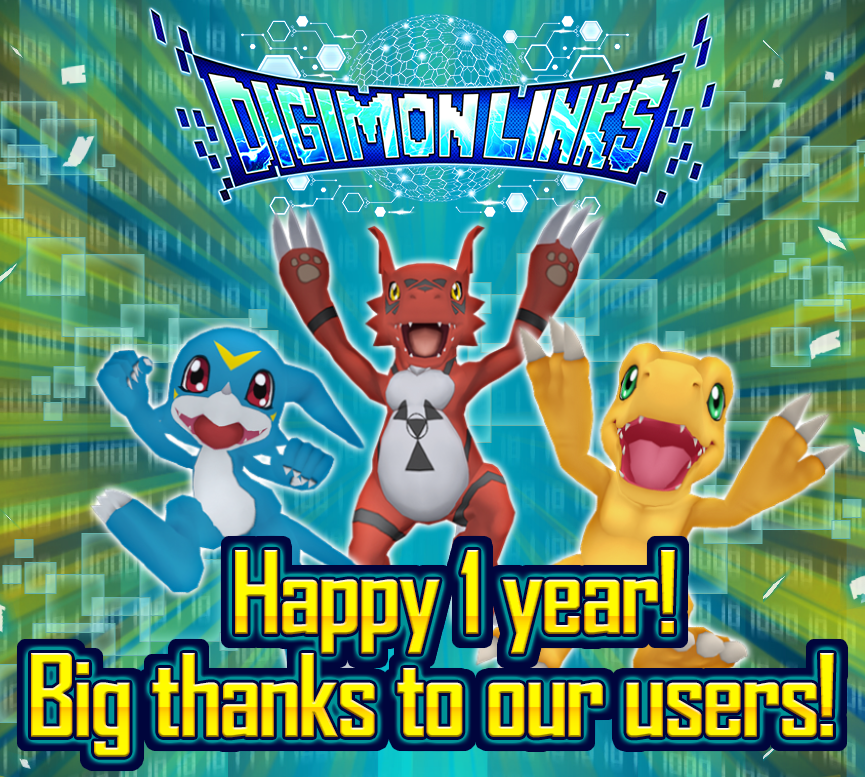 It's been a year since Digimon Links has been out worldwide, so Bandai Namco is doing multiple events to celebrate and thank the fans and players.
They've opened up
a 1 year anniversary site
showing the various celebration events.
And they did in fact began the full international release exactly
one year ago today
!
First up...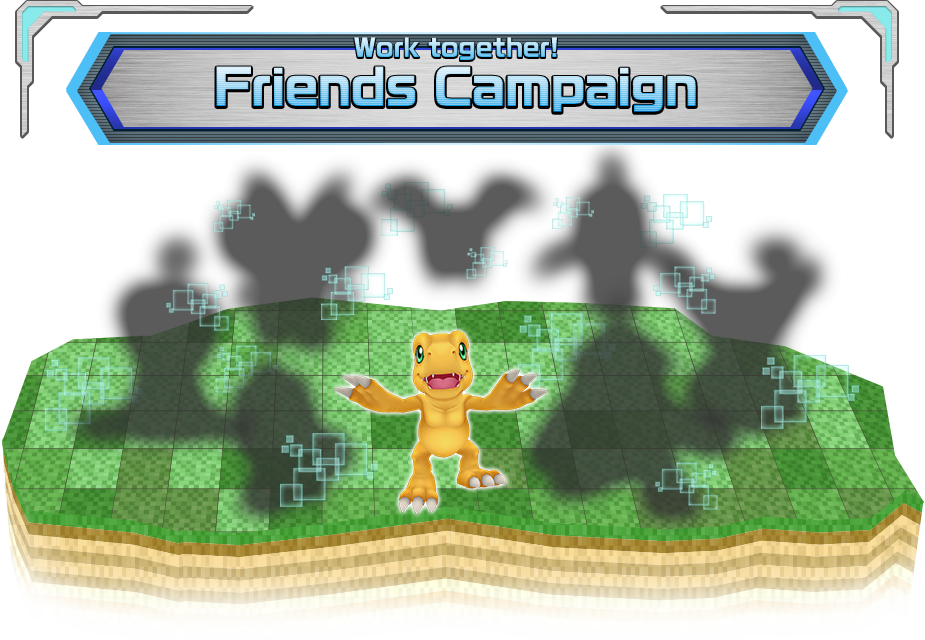 The Friends Campaign!
This requires Digimon Links players to work together to boost up a number that will equate to different prize levels.
You get points simply by logging in each day and clearing quests.
Each player that logs in each day equates to a point, and more points will be awarded based on the stamina used on quests (this doesn't include Japanese players since their version of the game runs differently than everyone else.)
The prize levels are:
Level 1, 30,000,000 points- 50 Digistones and 40 version 1 Plugins.
Level 2, 70,000,000 points- 50 Digistones and 40 version 2 Plugins.
Level 3- 111,111,111 points- 100 Digistones, 30 version 3 Plugins, and 30 version 4 Plugins
Next up...
A social media campaign. As mentioned above it'll be for the English, Traditional Chinese, and Korean pages for the game.
If it hits 1000 comments and likes everyone will get 3 Gourmet Meats and Cluster in game.
The English post on Facebook to like or comment on is
here
. The post also has a basic promo video for the promotions.
Then we have some in game promotions.
Extra Digistones totaling 100, along with digivolution fuel, will be given out. If you login for 12 days during the period you'll end up with 100 Digistones.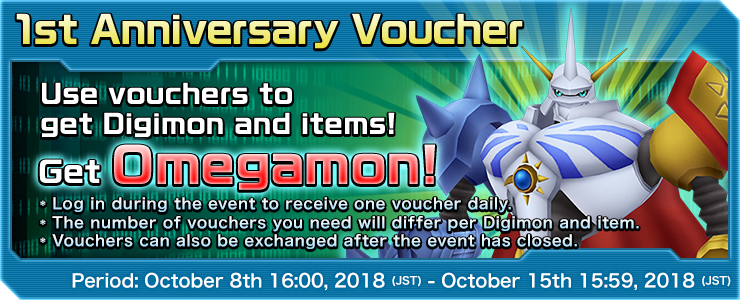 Logging in during the celebration will get you vouchers you can trade for high level Digimon. Voucher Digimon are already shown as is standard for the game, but numbers and Digimon choices may change shortly. The primary one they are showing off is Omegamon.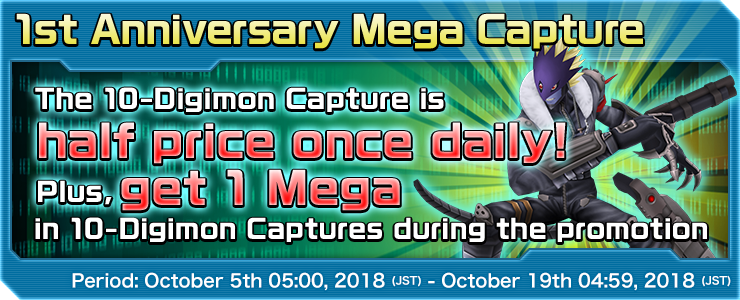 Last up is discount gacha pulls. Once a day a 10-pull gacha featuring the Seven Great Demon Lords will be 50% off, with one guaranteed Mega per pull.
A number of fun things to help Links players boost up their team over the next couple of weeks to help celebrate the first anniversary of the game.
Digimon Links can be found on both
Google Play
and the
iOS App Store.