Show User Social Media
Hide User Social Media
Joined

Sep 8, 2006
Messages

15,788
We only just found out about this...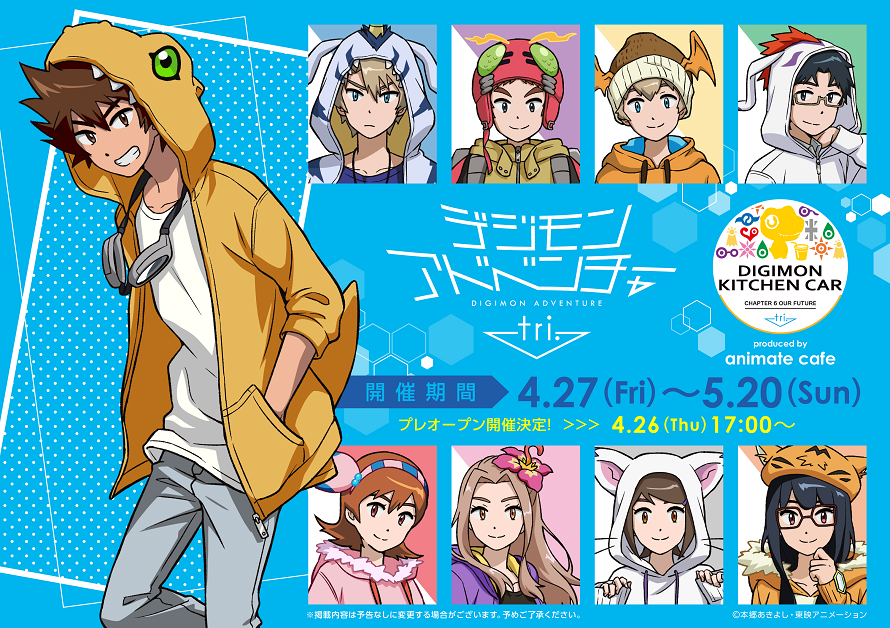 More details for the
Digimon Kitchen Car
!
We only found out it existed a week ago, and we have a ton of things to go over now! Plus artwork of all the kids!
First up, the drinks!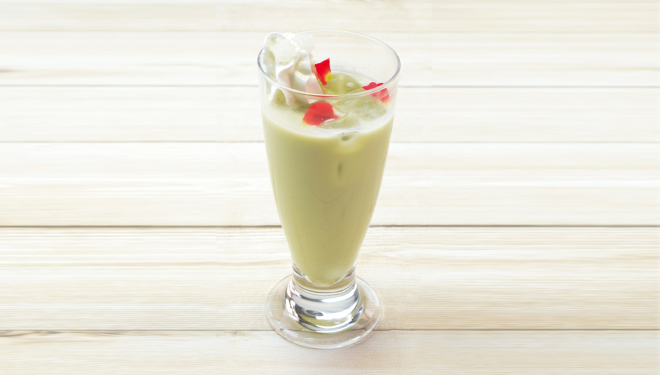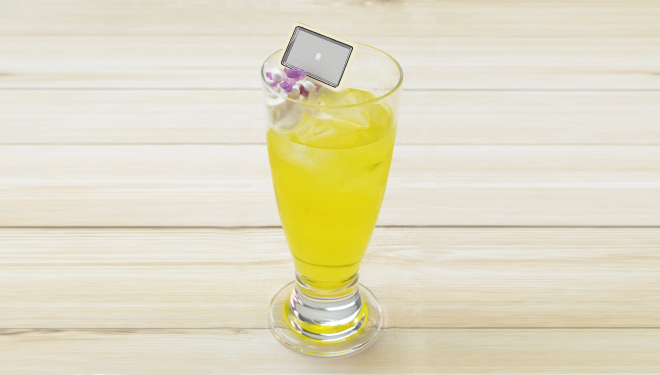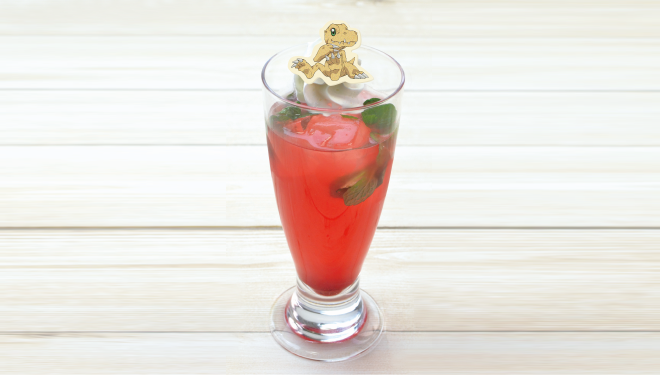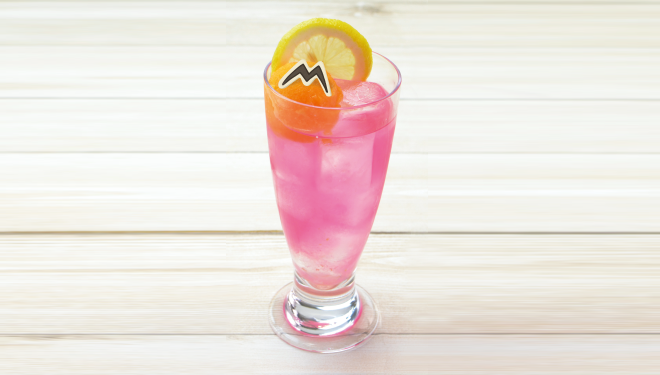 Each of the six drinks is themed after a part of tri. and costs 500 yen!
Part 1 Reunion White Water- White water, blue jelly, yuzu, whipped cream and a bolt-shaped monaka.
Part 2 Determination Matcha au lait- Matcha au lait, whipped cream, white konpeitou candy, and edible rose petals.
Part 3 Confession Yellow Drink- Energy drink, whipped cream, laptop shaped-monaka, and popping candy.
Part 4 Loss Strawbery Mojito- Carbonated water, strawberry purée, mojito syrup, mint, whipped cream, and a random monaka.
Part 5 Coexistence Pink Lemonde- Pink lemonade, lemon slice, orange ice cream, and Meicoomon marking-shaped monaka.
Part 6 Our Future Peach Soda- Peach juice, carbonated water, nata de coco, blue syrup, whipped cream, and a digivice-shaped monaka

Drinks will also come with coasters featuring the new key art (at random.)
At the moment there is no food menu listed (whether there is no food menu, or it just isn't announced yet isn't completely clear, but it appears it may be just drinks) but we do have products for sale!
Acrylic keychains of the new artwork of the kids! Each is 600 yen.

Can badges! Each is 300 yen.
A clear file set (A4 size.) 700 yen each.

Cookies with printed icing. This counts as food I'd say. 500 yen each.

A water bottle. 1,800 yen.
A mobile device battery. 3,700 yen.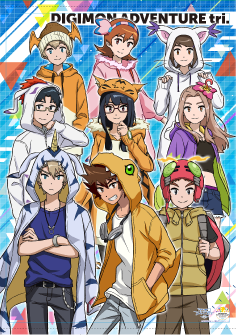 A B1 size tapestry of the new art! 8,000 yen!
And the Kitchen Car will also be running two promotions!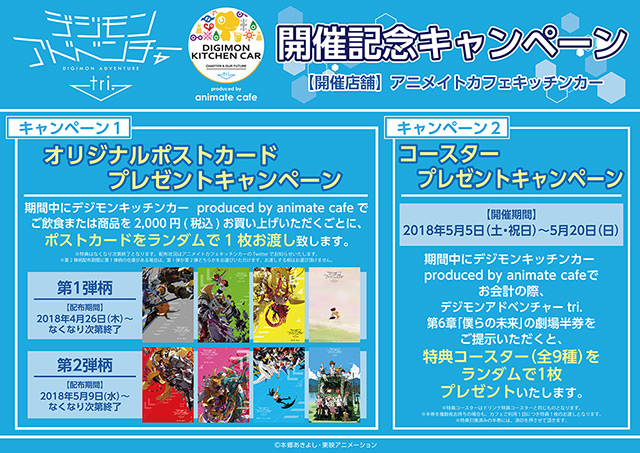 The first gets you a tri. postcard for every 2,000 yen you spend (they will change partway thru the run of the Kitchen Car.)
The second is that if you bring in your tri. Part 6 ticket, they'll give you an extra coaster.
Items in the promotion will be given at random.
Will detail this stuff more after sleep.
On to more articles!