Show User Social Media
Hide User Social Media
Joined

Sep 8, 2006
Messages

16,917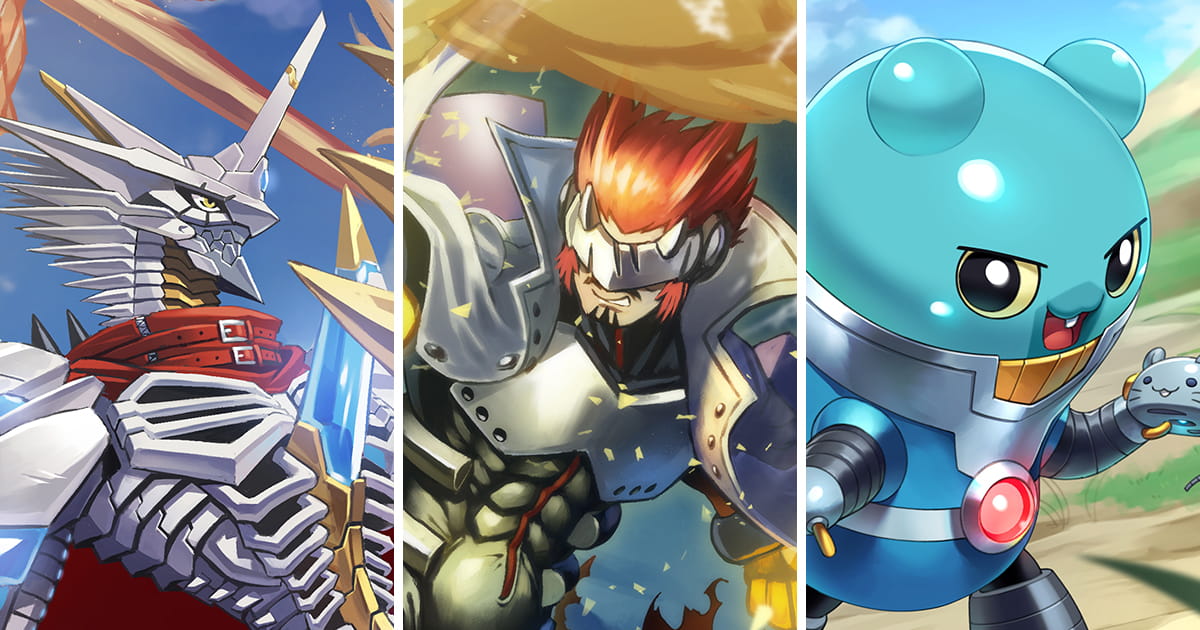 The new Digimon Journal has gone up, and we get a new Digimon Highlights!
Each Digimon highlights features 3 Digimon and includes:
Various art displayed at a decent resolution (not amazing, but decent), including some art never before seen clean or at good resolutions before.
A text profile, giving information on appearances and the character.
A list of Main Appearances
Showing off a card from the Card Game featuring them.
A link to their reference book entry.
At the end of the Journal, each Digimon gets a high resolution zoom in of some of their art, framed for use as an avatar whether square or circle.
The translations for these at a glance are decent, not quite as choppy as some of Digimon Profile was, although there are mixes of terminology.
For our coverage of these, we'll start with the auto-translation from the site, and clean up as we can, along with the various art.
Digimon Journal 9
features Digimon Highlights: Jesmon, Gankoomon, & Espimon
​
| | | | |
| --- | --- | --- | --- |
| | | ​ | ​ |
Jesmon
The final Digimon that was announced for the Royal Knights, the gorup positioned at the highest level of network security. It is also the ultimate form of Hackmon, the 15th anniversary Digimon.
In 2014, 13 years after the Royal Knights existence was first revealed in 2001, with the reveal of Jesmon, all 13 of the Holy Knights were together at last, which greatly shook up Digimon content.
When the official set-up was planned, the concept of incorporating a master-student relationship into Digimon was used, to create characters with the idea of "general change of the Holy Knights" in mind.
The story of Hackmon's training & growth into a ROyal Knight is reflected in some works, and Jesmon has apepared in numerous media. He because a popular DIgimon after appearing in the game Digimon Story: Cyber Sleuth, the Digimon ReArise smartphone app, and the theatrical releases of Digimon Adventure tri.
Main Appearances
Digimon Adventure tri.
Digivice Ver. 15th
Digimon Story: Cyber Sleuth
Digimon ReArise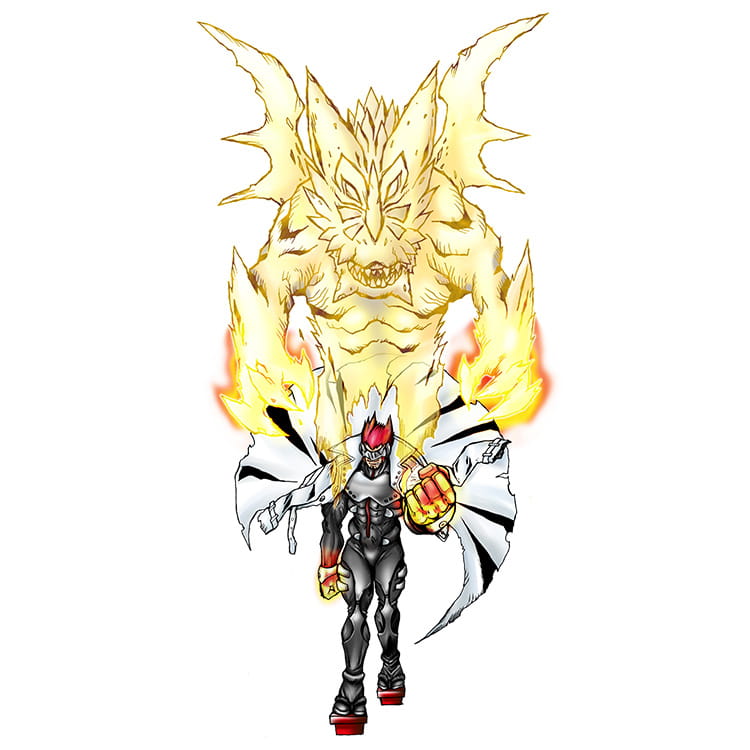 Gankoomon
An Ultimate Digimon who acts as the stubborn father-figure of the Royal Knights, which consists of 13 Holy Knights. He is an infighter who fights with his bare hands even though he is a Holy Knight, and is also the master who led to Hackmon evolving into another Royal Knight, Jesmon.
He first appearaed in the social game Digimon Collectors. Later he appeared in the 2013 PSP game Digimon Adventure. This game was a hot topic as it was a retelling of the story of the 1999 anime, but in events differen from teh main storyline, he appeared as an entity that corrects the distortions of the digital world.
Since it 1st appeared, the master-student relationship with Hackmon has been depicted heavily, & even in the setup, text was created detailing it's relationship with other DIgimon, traveling throughout the digital world with Sistermon Noir & Sistermon Blanc.
A later appearance in Digimon Chronicle X, which is a backstory developed for the Digital Monster X series of portable LCD toys released in 2019, and in novella content at the end of the Version X Artbook, which mainly shows off art of the X-Antibody Digimon. This 'episode' has him entrusting his power to his student was shown, and his relationship with Jesmon was further explored.
Main Appearances
Digimon Collectors
Digimon Adventure (PSP)
Digimon Story: Cyber Sleuth
Digimon Chronicle X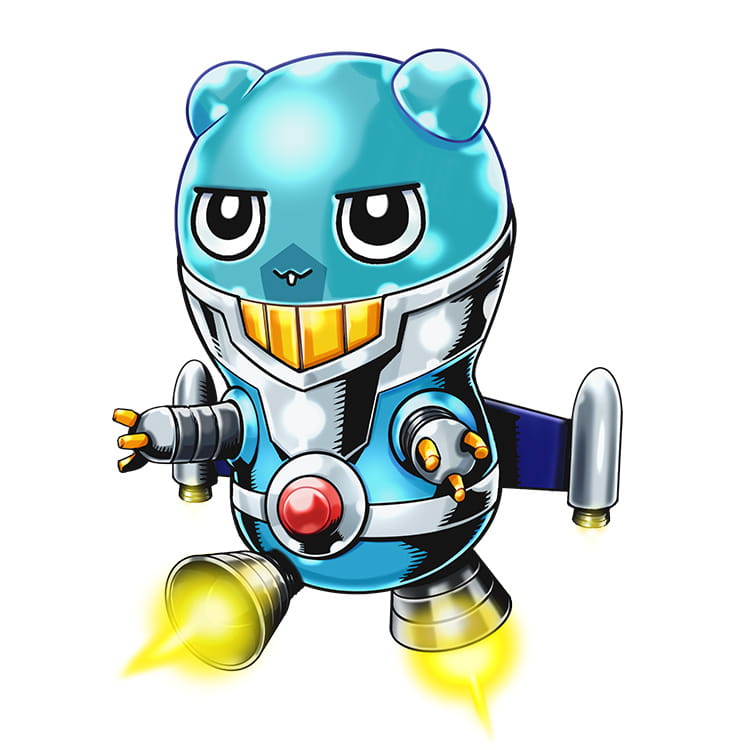 Espimon
A Digimon that appeared in the TV anime Digimon Ghost Game, with the 38th episode The Diviner, and was also a raiseable DIgimon in Dim Card V3 Espimon & Ryudamon from 2022, along with appearing in a Digimon Project trailer before the TV anime.
It's still growing up, but has a calm personality and often takes care of the main Digimon, Gammamon. However, it also has a childish side, such as eating chocolate without permission that Gammamon has saved, but it is sometimes depicted as a brotherly figure to Gammamon.
Also in the work, he is looking for a person named Hiro Amanokawa, but he insists it is a different person from the Hiro Amanokawa who is the main character of that story. It seems he has begun to stay in Hiro's room and has become a friend, but we will have to keep an eye on his future activities.
It also appears in Digimon Dreamers, which began publishing in Shueisha's manga magazine, Saikyo Jump in 2021. He angatonized the Lead Digimon Pulsemon (known as Pal), but later gave key info on Witchelny as a hint that could break the 'curse that prevents evolution' that was placed on Asunaro Village, where they live. In this work, the personality is that of a spy which is drawn adorably, which is different from the charm of the anime.
Main Appearances
Digimon Ghost Game
Digimon Dreamers
Dim Card V3 Espimon & Ryudamon
DIgimon Project Promotional Video
And the avatars for them...
The duo of Jesmon & Gankoomon make sense to do together, and adding in Espimon continues the appearance of Digimon to Ghost Game.
More to come!
The final Digimon Profile, the predecessor to Journal, can be found
here
. It includes an index of all Profiles.
Digimon Journal 1 through 3
- Alphamon, Dorugoramon, Gammamon, Beelzebumon, BelleStarmon, Clockmon, WarGreymon, Shoutmon x4, & Ginryumon
Digimon Journal 4
- ULForceV-dramon, Ragnamon, & Angoramon
Digimon Journal 5
- Agumon, Arresterdramon: Superior Mode, & DarkKnightmon
Digimon Journal 6
- Susanoomon, GeoGreymon, & Jellymon
Digimon Journal 7
- Omegamon Alter-S, WereGarurumon, & Lilithmon
Digimon Journal 8
- Angemon, Antlyamon (Deva), & Bokomon