Show User Social Media
Hide User Social Media
Joined

Sep 8, 2006
Messages

17,381
It's time for all the new Digimon content from the October 2021 cover dated issue of V-Jump!
We may update with more translations and stuff later based on time.
Some fun stuff this month.
We start off with showing off Ghost Game and the new 02 movie. The primary new bit here as far as images go is getting a nice bit of personality from a new image of Gammamon. Almost feels like something out of a Hanna-Barbera cartoon with that smile.
Then we get Vital Bracelet updates!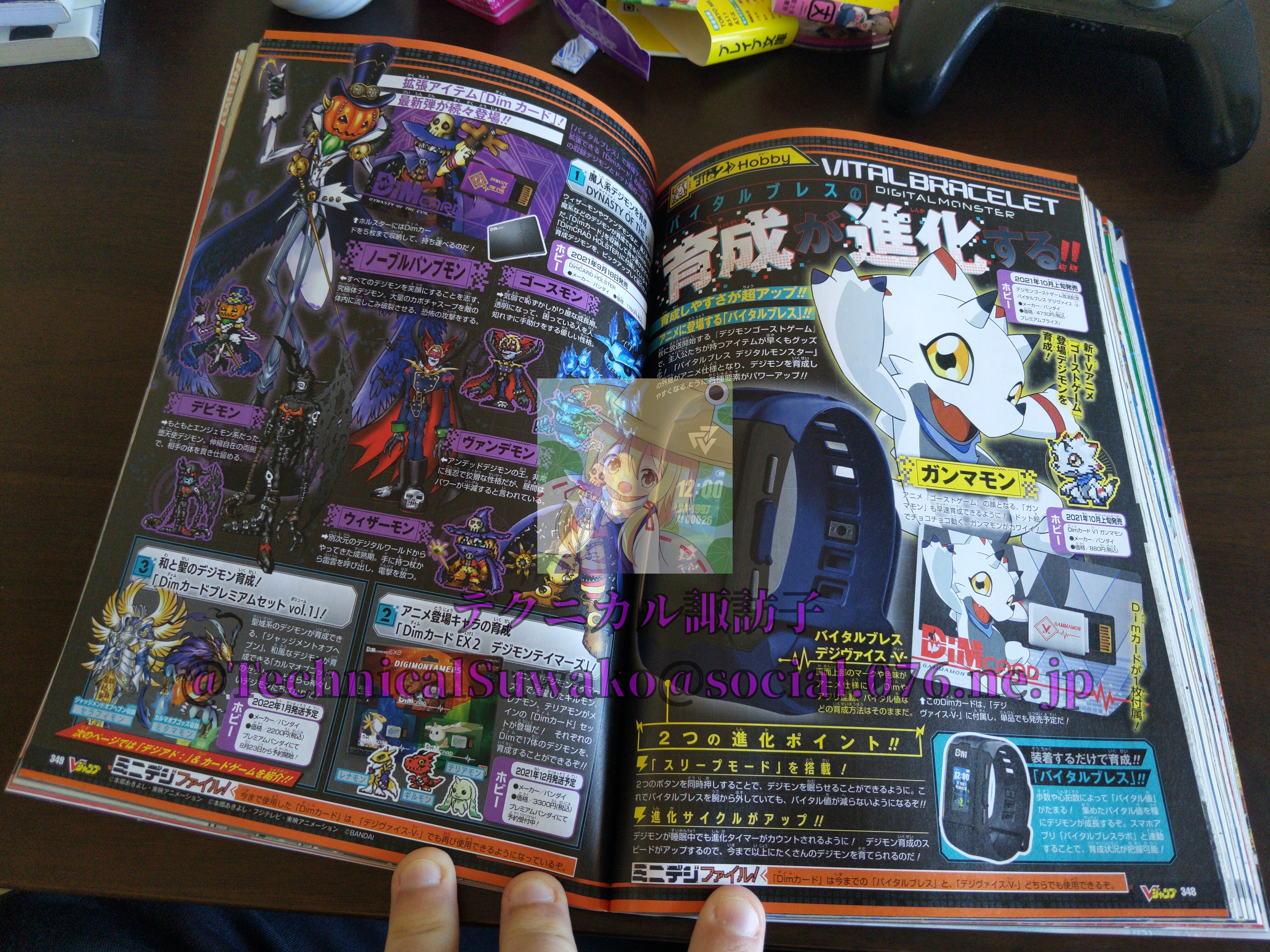 First up, a page going over the new Digivice V.
The second page for the spread goes over the Dynasty of the Evil Dim, showing off a few well known Digimon that will make people quite pleased to see in a Dim: Ghostmon, Devimon, Vamdemon, NoblePumpmon, Wizarmon. The lineup from there likely will make this one popular.
They also go over the recently delayed Tamers EX2 set.
We also get an announcement of Dim Card Premium Set Volume 1, featuring Seraphimon and Mitamamon.
Seraphimon is labeled as being part of Dim Card "Judgment of Heaven"
Mitamamon is labeled as being part of Dim Card "Karma of the Gods"
Digimon Web has posted
that the information in the magazine for these 2 Dim sets are not accurate to their current plans:
The plans for EX2 have already been announced as something that is being revised.
Premium Set Volume 1 is in the midst of planning and is currently an 'undecided' product (likely plans being pushed back as they look at the Tamers Dims.)
The next spread begins with Adventure:...
We get to see a new big bad for Adventure:, Negamon. Along with a sidebar on HolyAngemon and Angewomon.
At the bottom they go over the re-release of the GEM of Beelzebumon Blast Mode and Impmon.
The card section begins on the other page showing alternate art for Susanoomon.
Then 2 more pages of cards..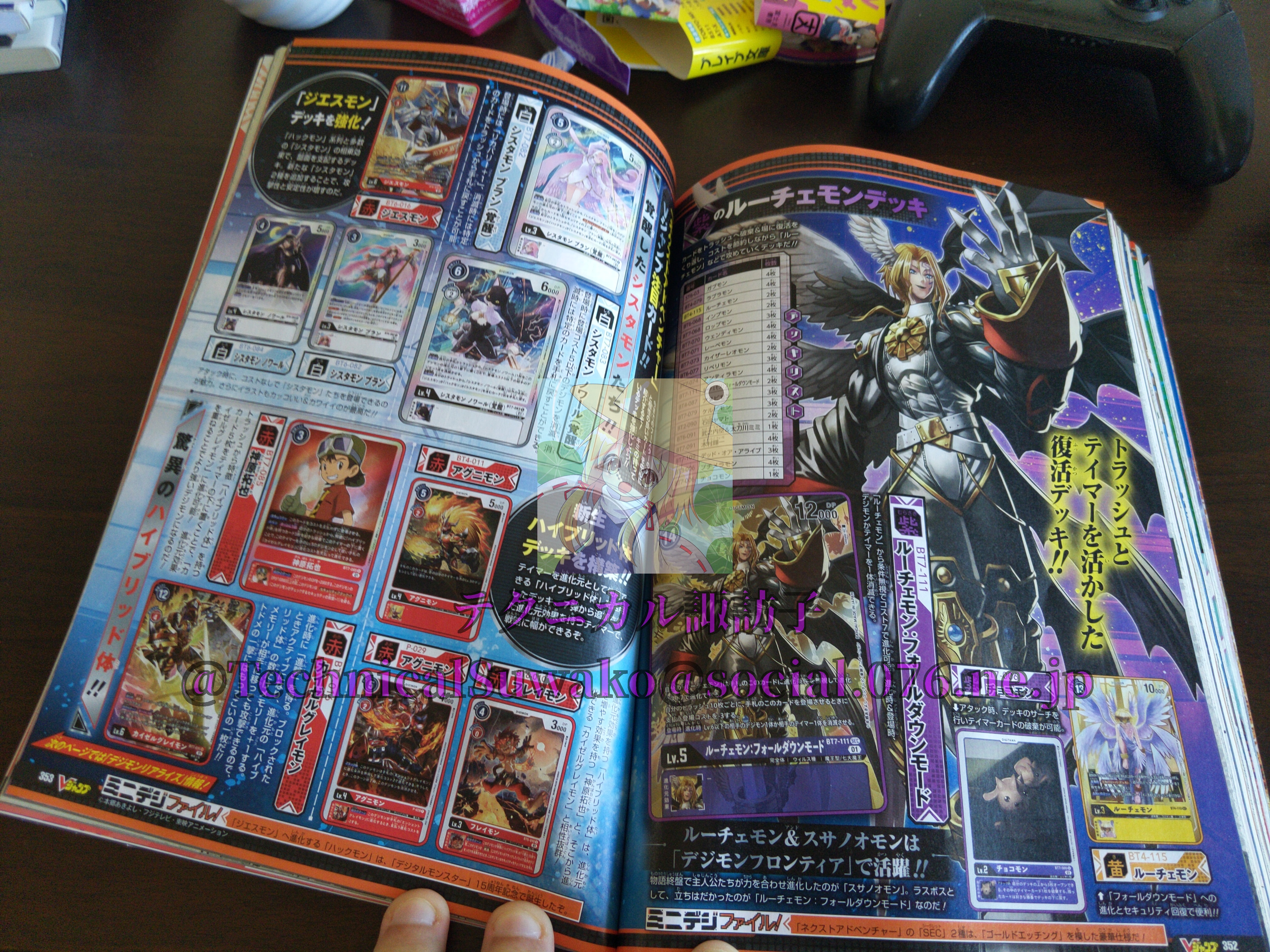 A few highlights are more art for Lucemon: Falldown Mode, Cocomon, more art for KaiserGreymon, and the Awakened forms of Sistermon Blanc and Noir.
Previous Previews of Booster 7:
Booster 7 Next Adventure will be out on August 27th in Japan.
We finish with a full page of ReArise.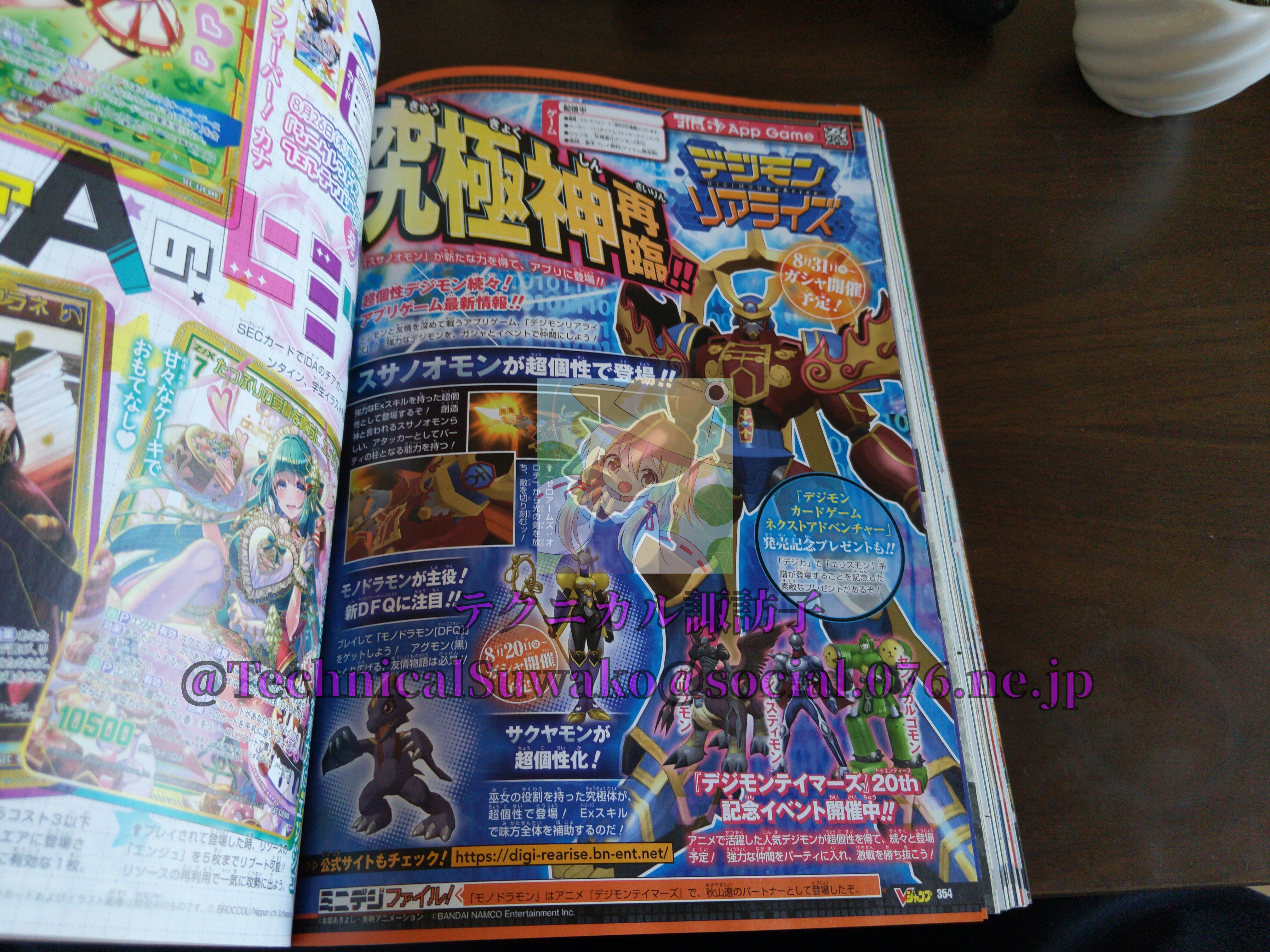 Tamers 20th and Frontier are the highlights of things upcoming for ReArise.
Thanks to
TechnicalSuwako
for the images.
Update- Added more images and info that was sent in.
Last edited: