Show User Social Media
Hide User Social Media
Joined

Sep 8, 2006
Messages

17,389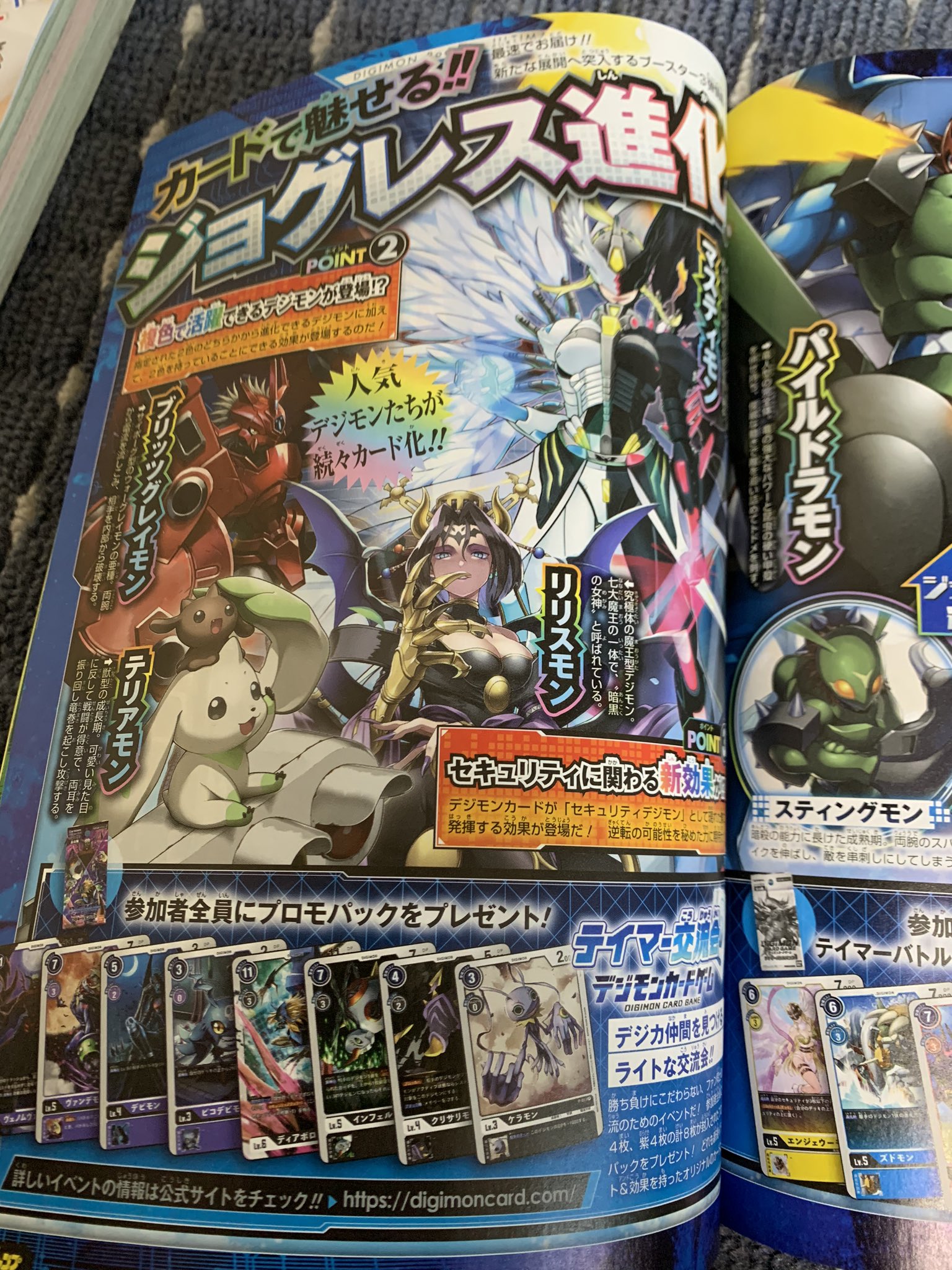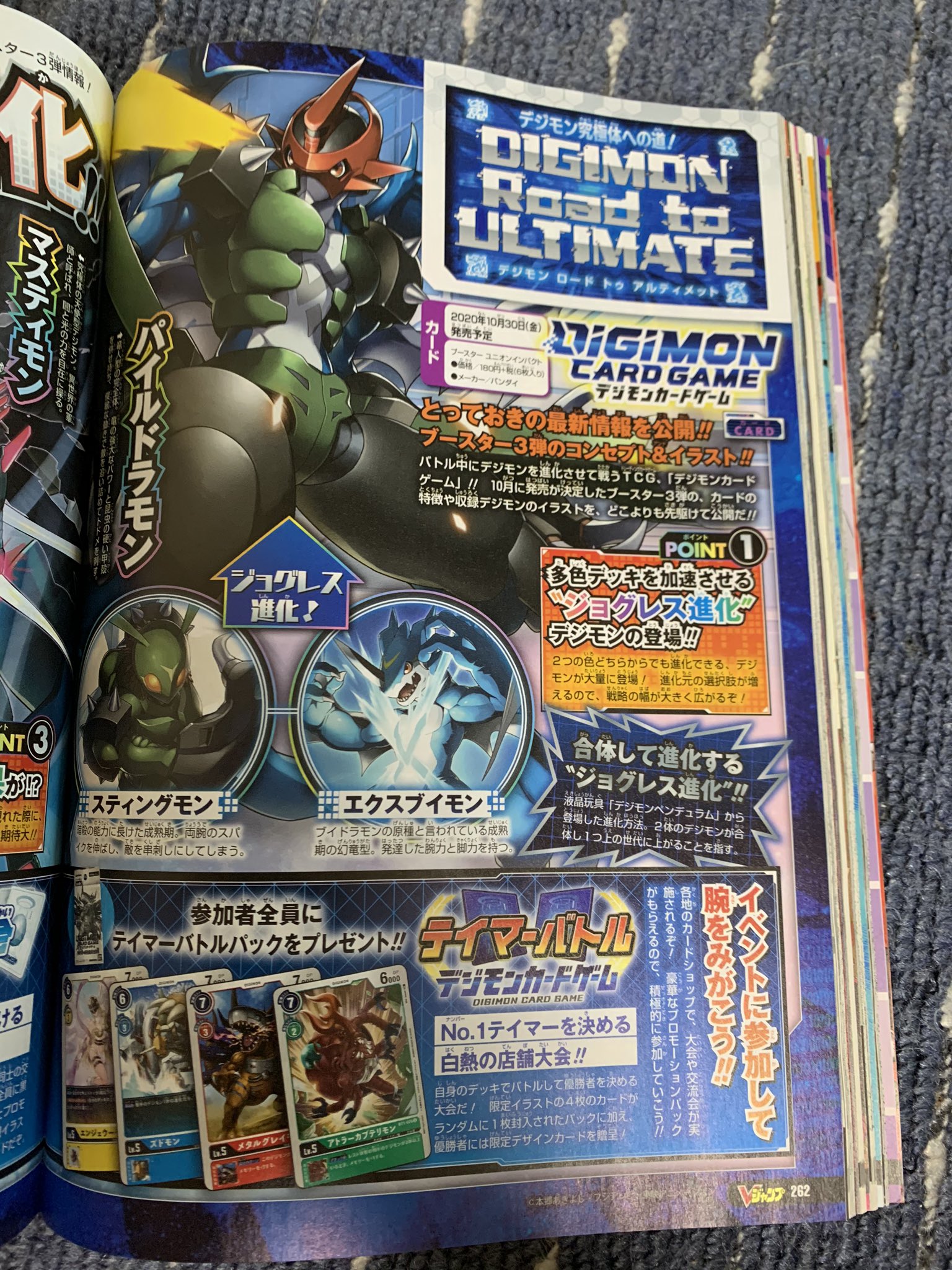 It's time for the Digimon content from the October 2020 cover dated issue of V-Jump.
Quicky translations for now, will try and update as we can with more. Also hopefully better images. Update- Not necessarily better images, but we've added images from one of the normal sources that shows more of the pages. These have been added throughout.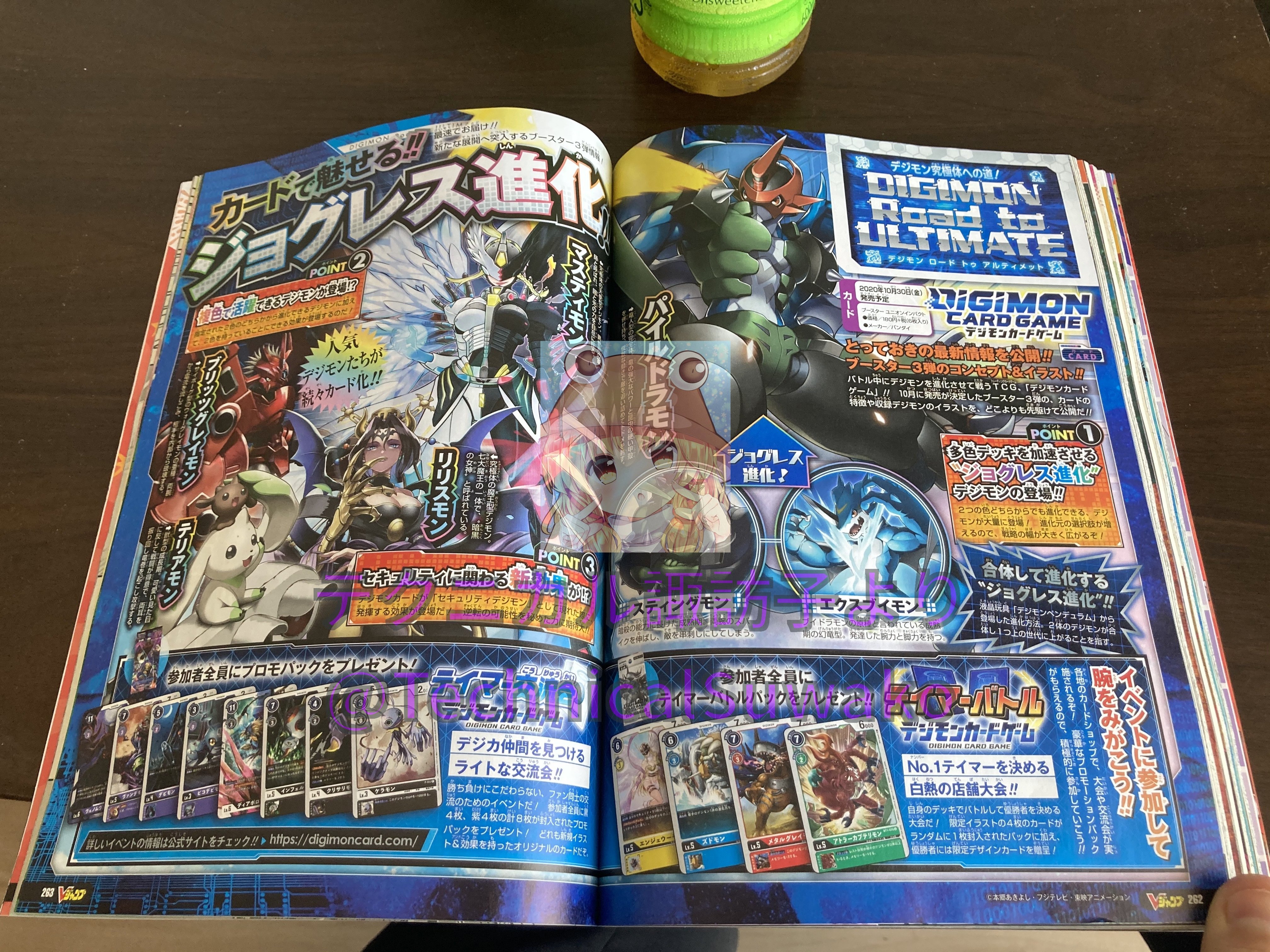 First up is a 2 page spread featuring
Booster Set 3 Union Impact information
. This includes a decent amount of new artwork and reveals of some interesting Digimon showing up in it!
Point 1- A number of Digimon will appear who can evolve from different colors, which gives a lot of potential for evolution sources and strategies.
Jogress Evolution is shown with XV-mon, Stingmon, and Paildramon.
Point 2 mentions that not only Digimon from 2 colors, but effects from 2 colors.
Point 3 is going over that Digimon with security effects will appear.
"Popular Digimon are becoming cards one after the other!"
We also get art of Terriermon (with Chocomon), Lilithmon, and Mastemon! The BlitzGreymon from the early packaging look also appeaers.
The bottom of both pages show off recent promo packs, the
purple/black promo pack
and
the Tamer Battle Pack.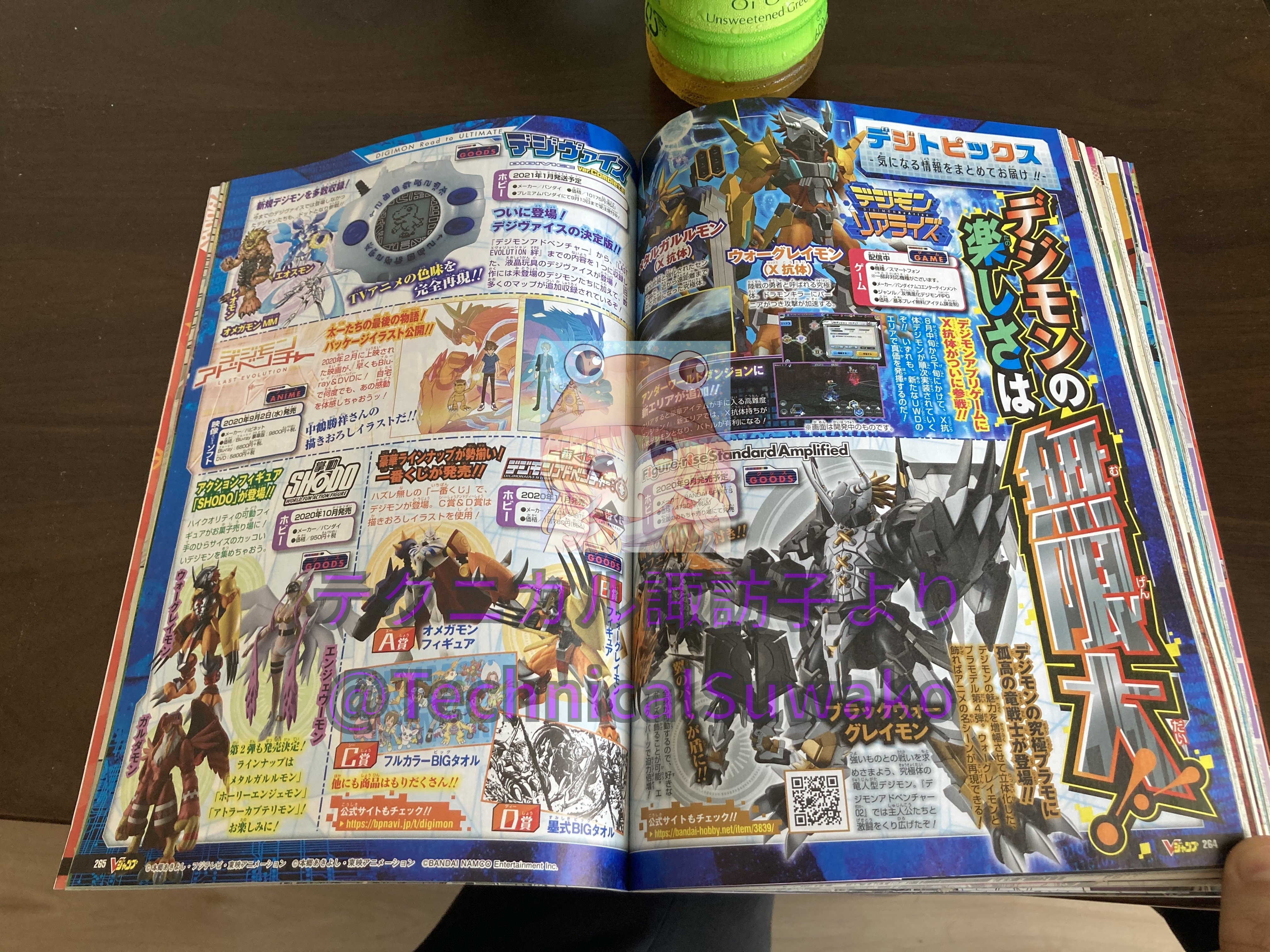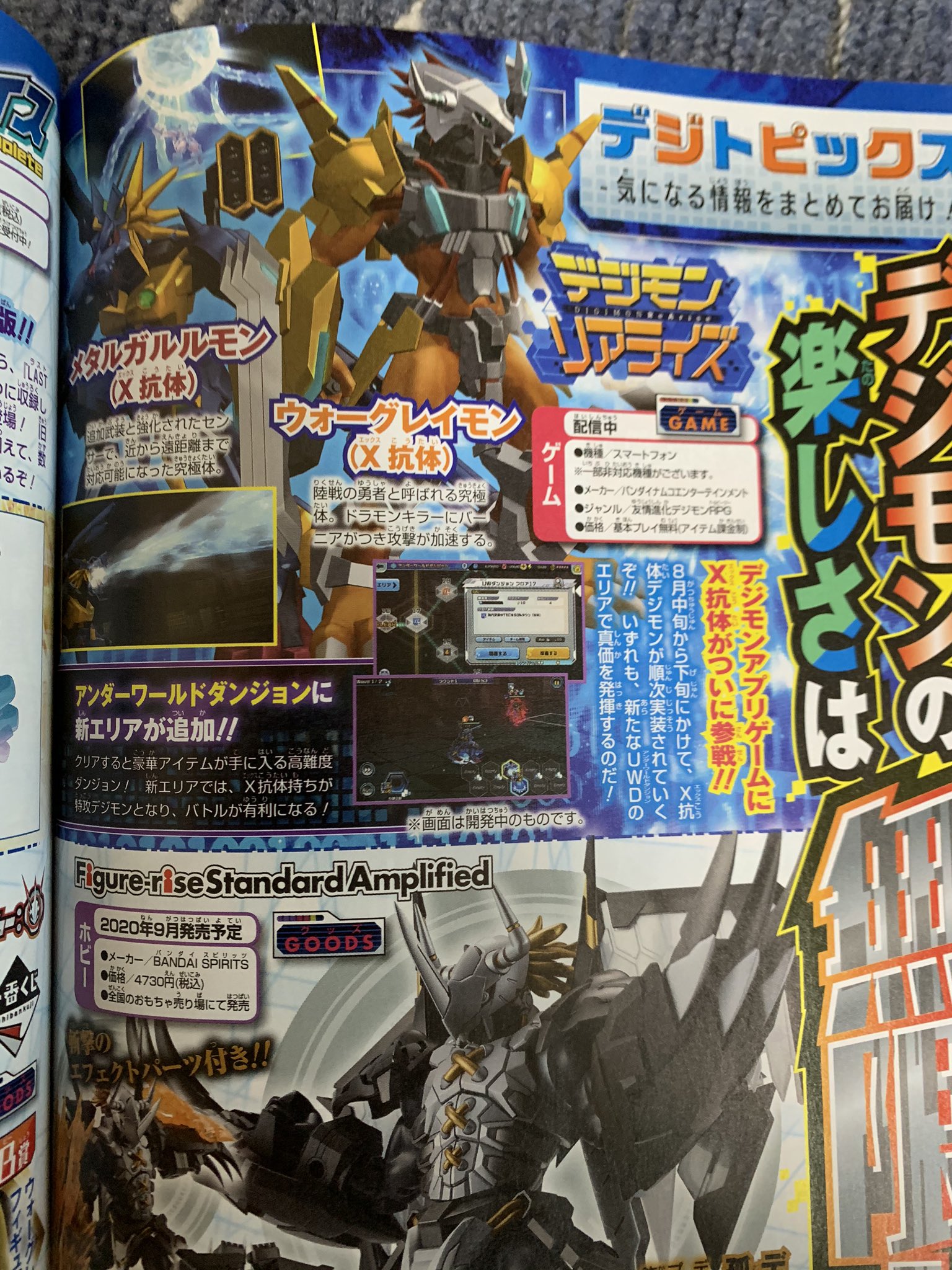 Then they show off WarGreymon X and MetalGarurumon X in ReArise, along with a new area being added to the Underworld Dungeon.
Lower on the page is a preview of
the Figure-rise Amplified BlackWarGreymon model kit
, which is scheduled for release next month.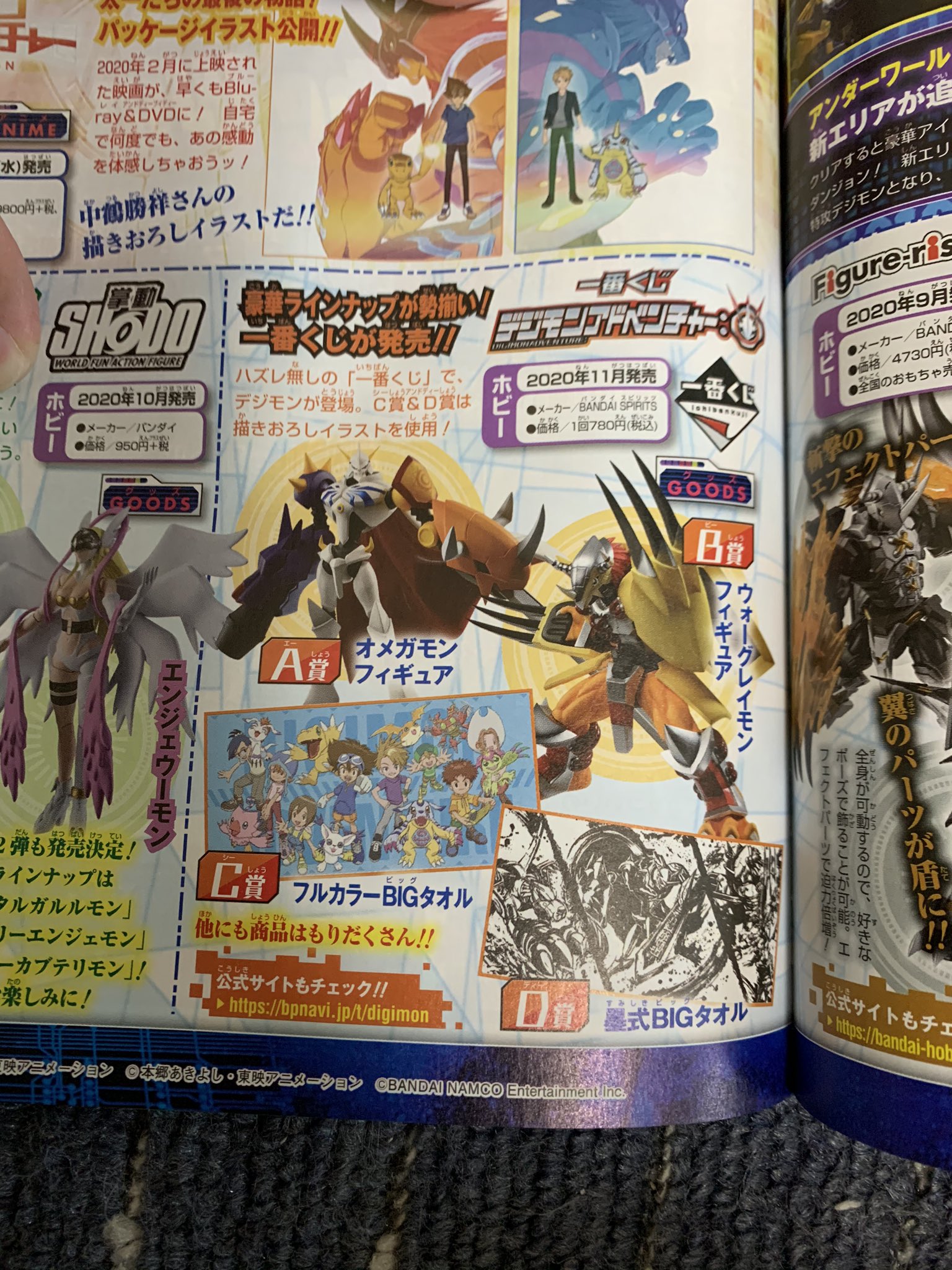 Then the last page shows off a few things. We see some of the Digimon that will show up in
the Digivice Version Complete
including Leomon, Eosmon, and Omegamon Merciful Mode.
A preview of the deluxe Blu-ray packaging for Digimon Adventure: Last Evolution Kizuna that we saw awhile ago.
Pre-orders are open at CDJapan, and Kizuna is out on September 2nd: (affiliate links)
Digimon Adventure: Last Evolution Kizuna Blu-ray Deluxe Version (CDJapan)
Digimon Adventure: Last Evolution Kizuna Blu-ray (CDJapan)
Digimon Adventure: Last Evolution Kizuna DVD (CDJapan)
The US Blu-ray and DVD release of Digimon Adventure: Last Evolution Kizuna
is currently scheduled for October 6th.
Then they show off the top 4 Ichiban Kuji prize products. The
Omegamon and WarGreymon figures
we already saw (
and can be pre-ordered in the US
.)
Prize C is the full color big towel, which features new Adventure: artwork of the kids and Digimon. Prize D is the full color ink style towel, which features black and white stylized artwork of WarGreymon, MetalGarurumon, and Omegamon.
Last up is showing off the upcoming first wave of Digimon Shodo figures.
We recently got a preview of these
.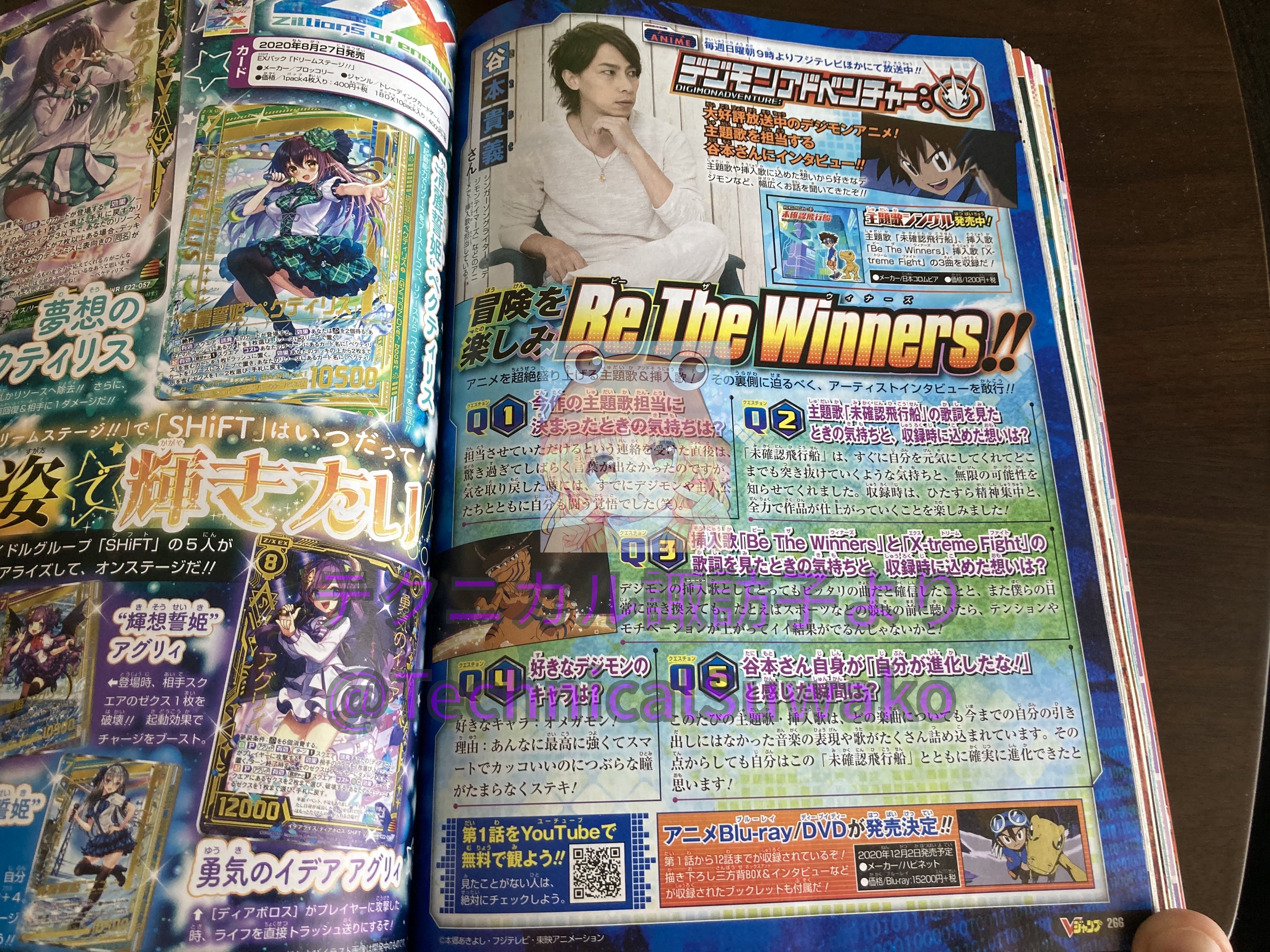 The 5th and last page is a Q&A with Takayoshi Tanimoto to celebrate the release of the
Adventure: CD
.
Details on buying the CD digitally can be found
here
.
The physical CD can be bought at CDJapan
. (affiliate link.)
The first extended look at Booster Set 3 is the high point for this month, but lots of small updates on things.
Hopefully we do get better images, including of the Q&A page we don't have.
Thanks to
0924Hi
(
2
) (
3
) for the images.
Update- The additional images are from
TechnicalSuwako
.
Last edited: