Show User Social Media
Hide User Social Media
Joined

Sep 8, 2006
Messages

13,324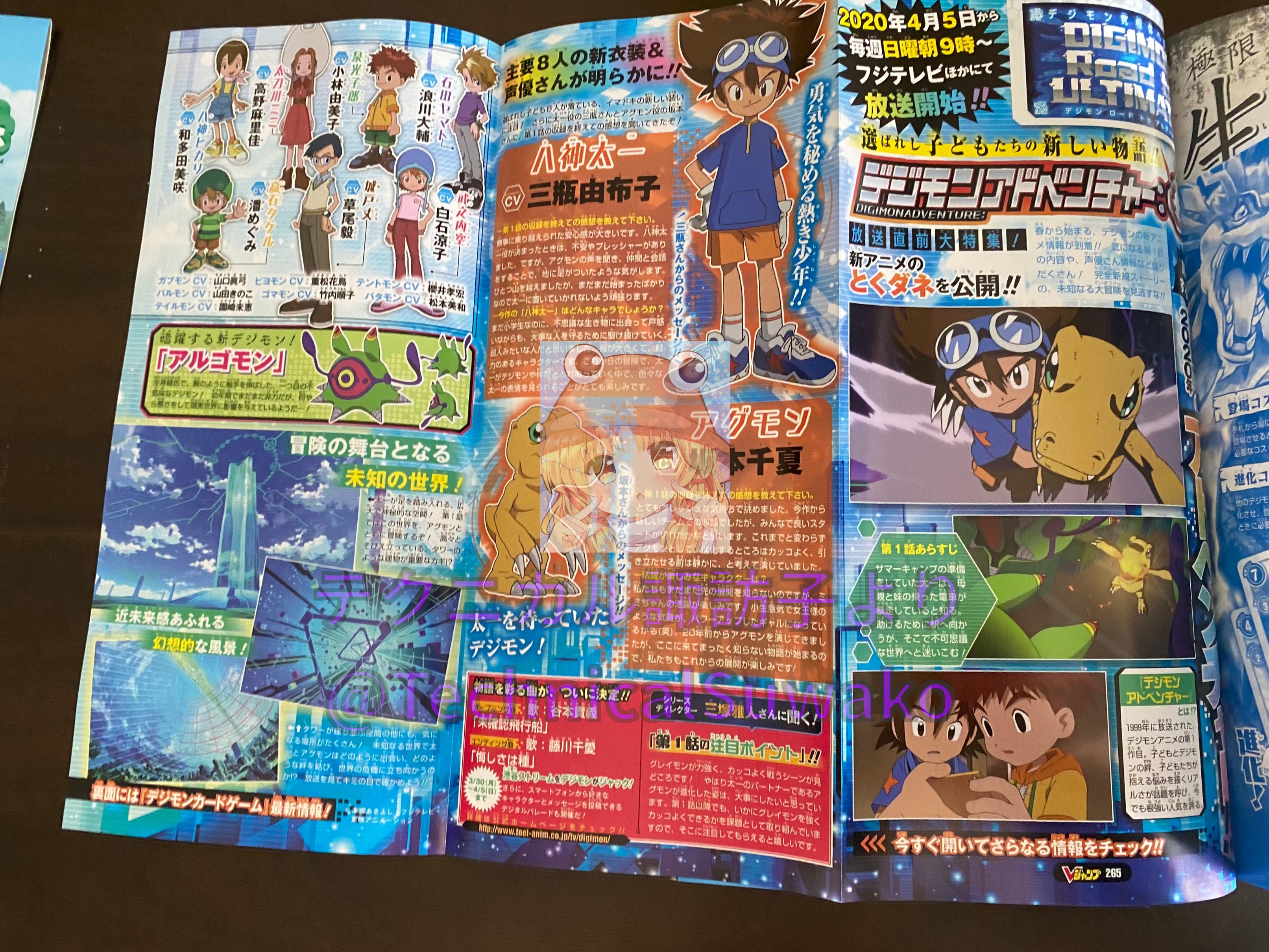 After a few different previews we finally have the Digimon content from the May 2020 issue of V-Jump!
First up is Adventure. Much of this is dedicated to basic series information, the cast, and profiles for Taichi and Agumon. We also got details of Algomon,
which we got a decent shot of and translations earlier
.
We also get to see a bit more of the Digital World. Full translations in a bit, but some of the key points they list are:
And unknown world that sets the stage for adventure!
It feels like the near future!
A fantastic landscape!
Much of the character stuff we got recently,
anything we didn't we will try and have translated shortly.
Next up, the new Digimon Card Game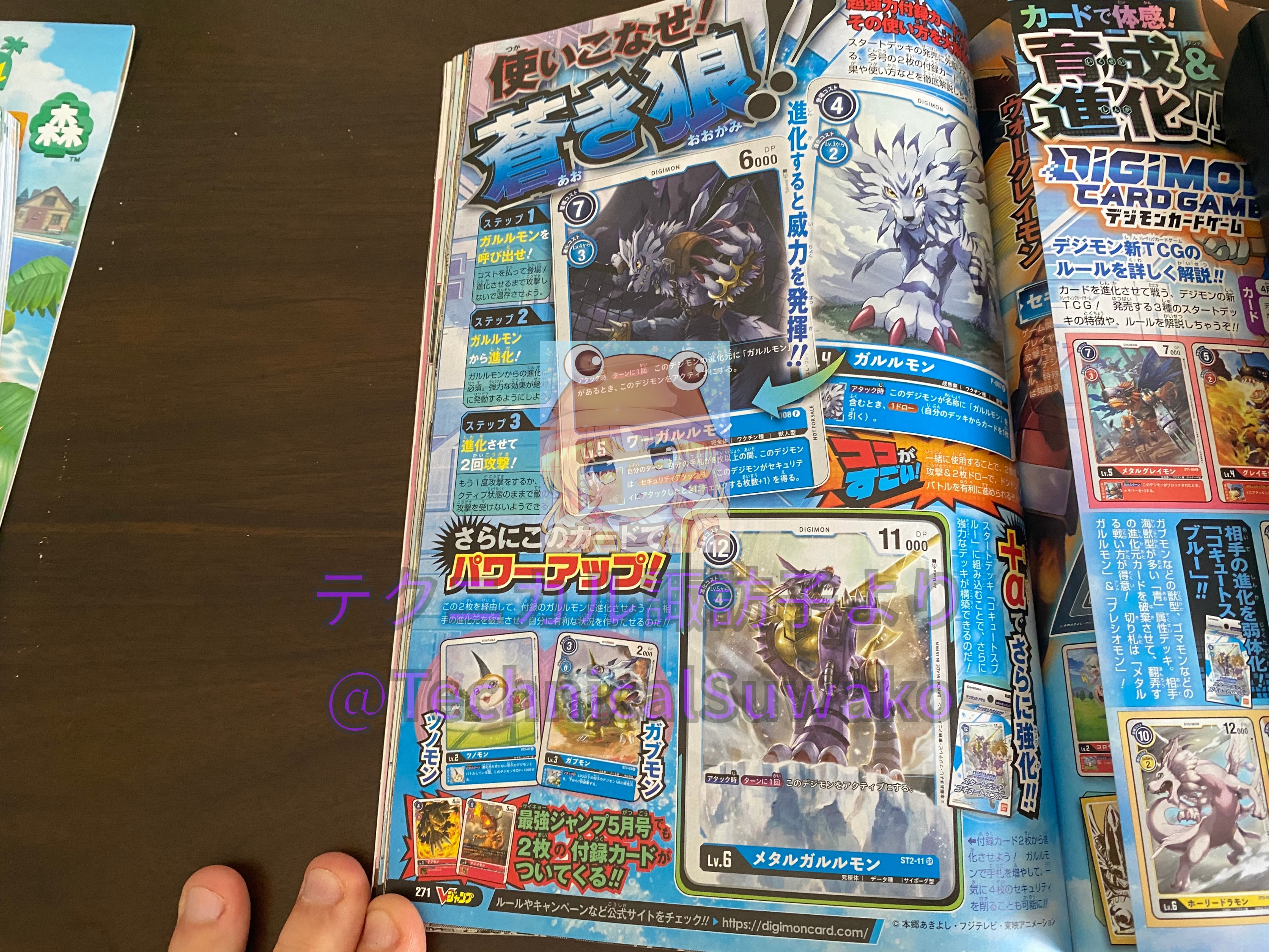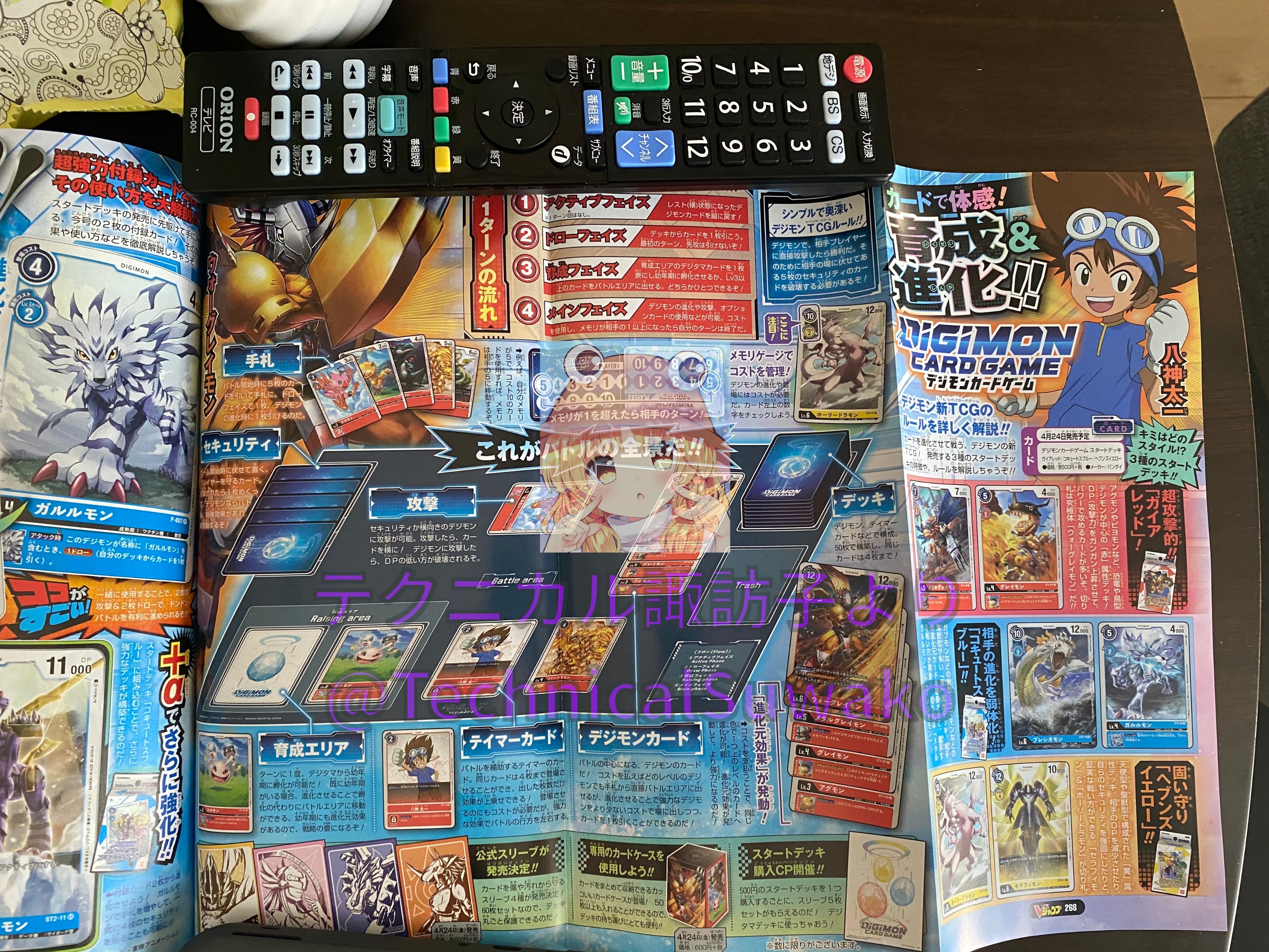 It goes over the rules of the game in detail, along with showing off various cards. Touya or someone will pop up with details of how everything works I'd guess.
This issue also included Garurumon and WereGarurumon promo cards
that we got good images of earlier
.
They also reveal the next 2 promo cards. Agumon and Greymon promo cards will be included in the May issue of Saikyo Jump, which is out in a few weeks.
That issue can be purchased here: (affiliate link)
May 2020 Saikyo Jump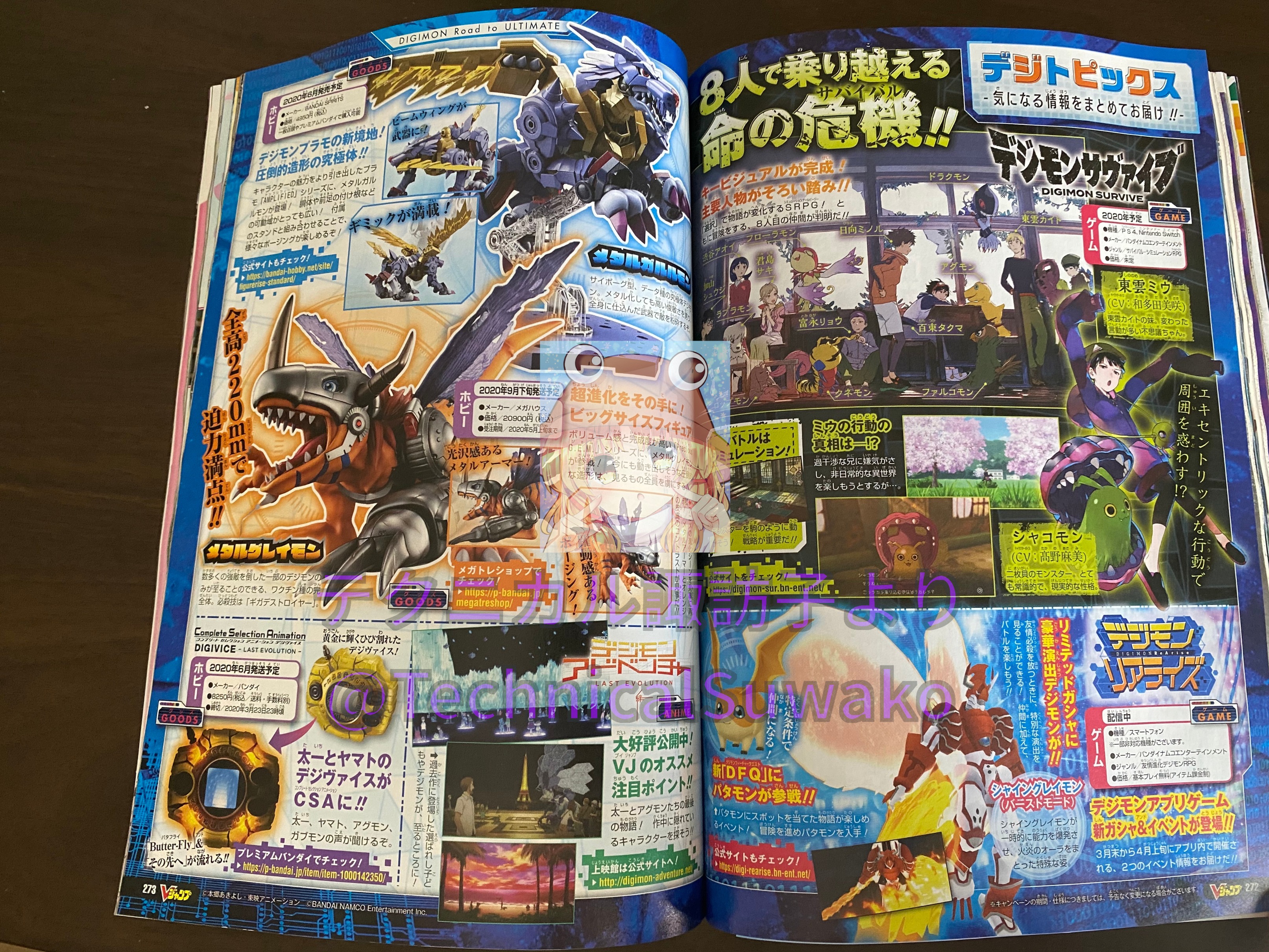 Last up is a spread with a few different things.
First up, another Survive duo detailed (Seemingly the last duo?) (Quicky translations, these will be cleaned up later.)
Miu Shinonome. Voiced by Misaki Watada, who is voicing Hikari in Adventure:
Kaito's sister. A girl who acts odd and speaks strangely.
And her partner...
Shakomon. Voiced by Asami Takano, probably best known as Misa Todo from Shirobako.
A bi-valved monster. It has a realistic personality and acts with common sense.
The Survive section also shows off what is seemingly the final version of the Survive key art, featuring all 8 kids with their Digimon.
Digimon Survive can currently be pre-ordered at Amazon.com: (affiliate links)
Digimon Survive for PS4
Digimon Survive for Switch
Digimon Survive for Xbox One
Survive is currently scheduled for 2020.
Below that ReArise is shown off with Paramon and ShineGreymon: Burst Mode.
The other side shows off
the Figure-Rise Standard Amplified model kit of MetalGarurumon
,
the Precious GEM of MetalGreymon
,
the CSA Digivice Last Evolution
(pre-orders close in a few days), and a small corner showing off Last Evolution Kizuna.
A big stack of stuff this month.
Thanks to
TechnicalSuwako
for the images.