Show User Social Media
Hide User Social Media
Joined

Sep 8, 2006
Messages

17,404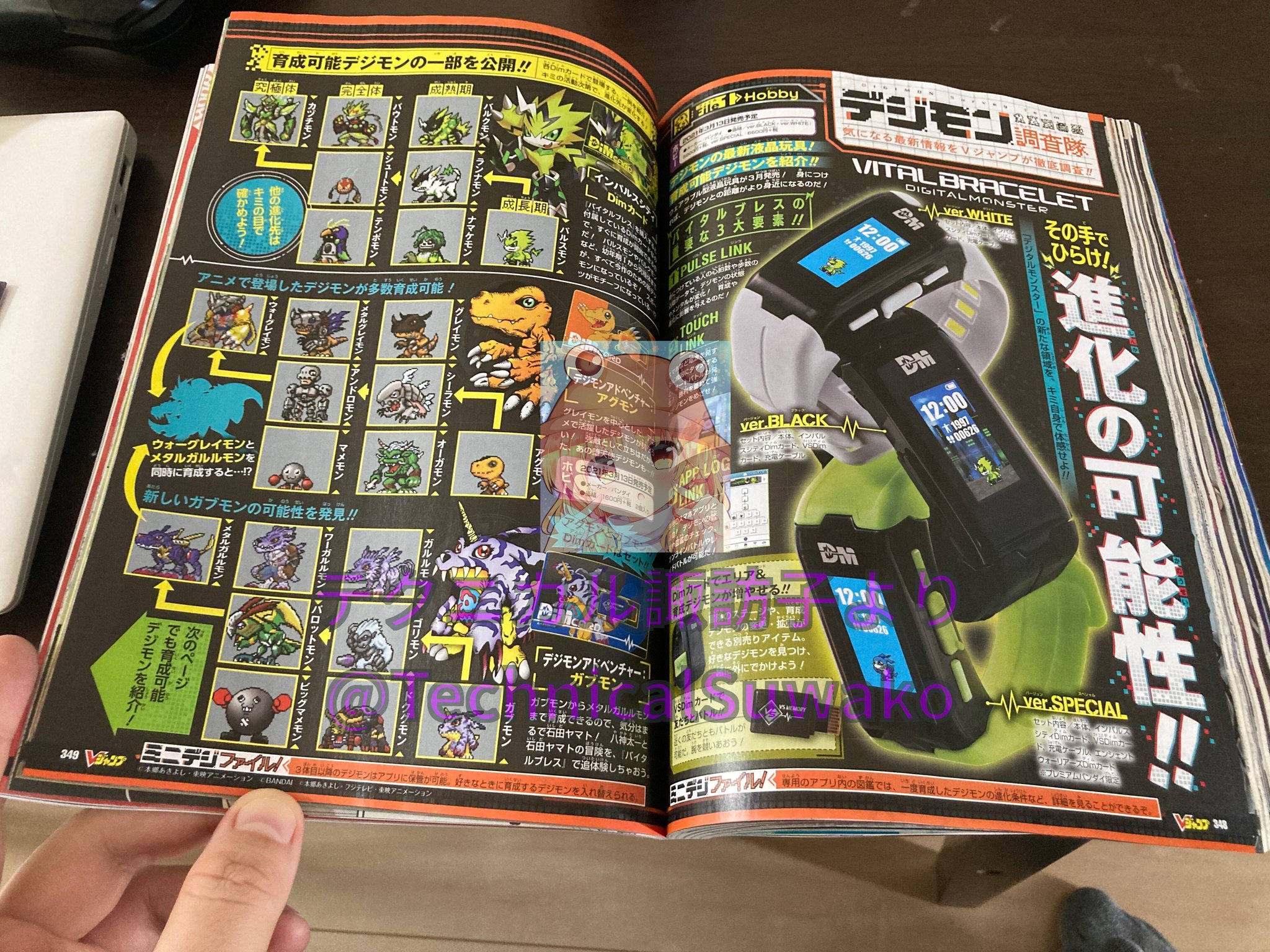 It's time for all the new Digimon content from the March 2021 cover dated issue of V-Jump!
We get a big Vital Bracelet section this month. The thing that'll be of most interest on the first spread to people are the sprites and Digimon updates:
We get to see 2 new Pulsemon evolutions. The red ball one is seemingly named 'Shootmon', while the one in the penguin suit appears to be 'Tempomon'. (Take those translations with grain of salt for now.)
And we also see a number of new sprites, along with evolution paths for the Agumon and Gabumon Dim Cards. (Them using a silhouette seems funny...)
Then page 2 continues the Vital Bracelet content...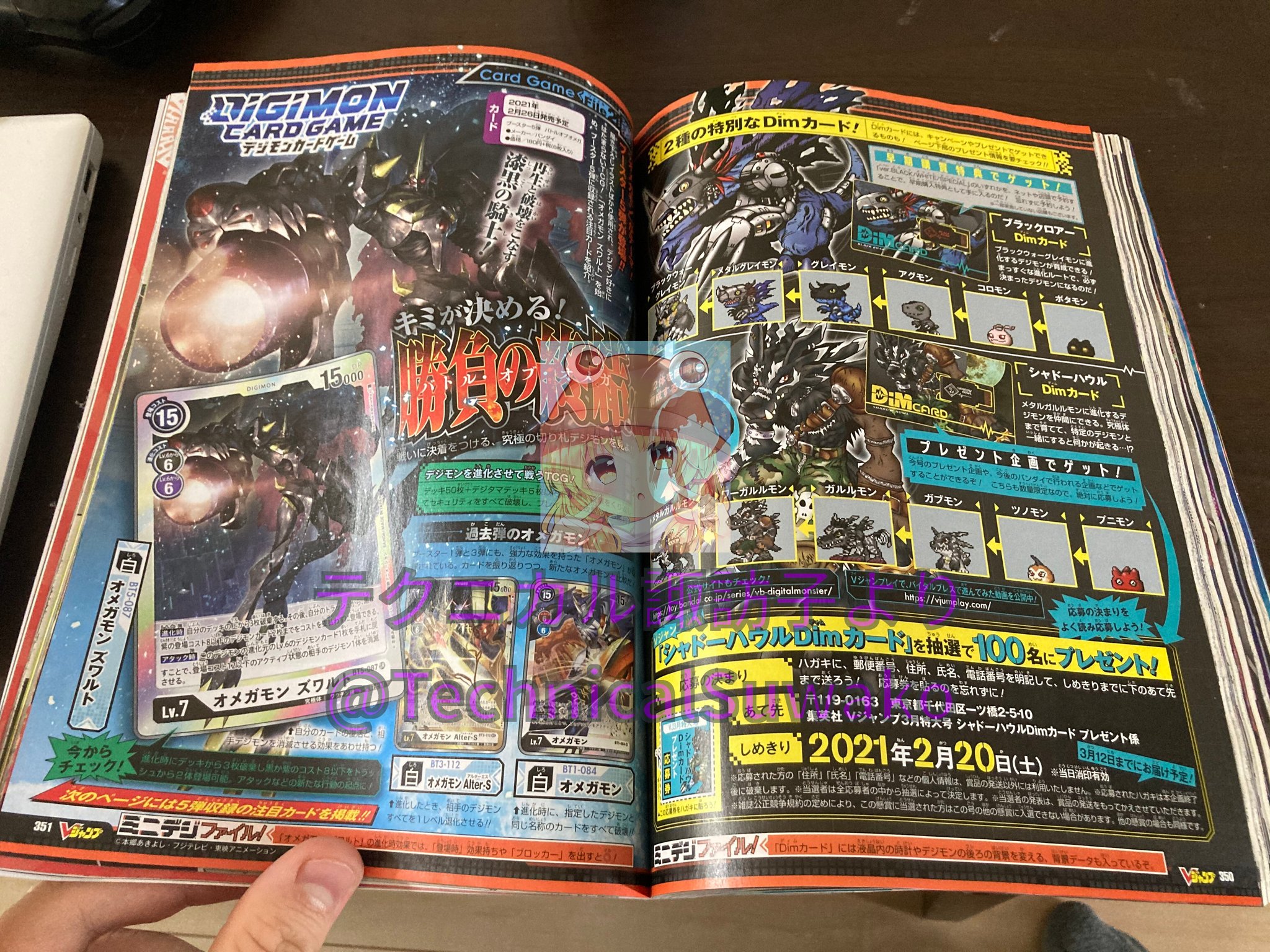 We get to see a preview of the path in the Black Roar Dim card, which is what we expected it to be, but seeing all the sprites is nice.
They also announce a new limited Dim, Shadow Howl. In this one you try and raise a Metal Garurumon (Black) to combine with 'that specific Digimon'.
One way to get Shadow Howl will be to send in a postcard, and 100 people will get it. (It appears they don't clarify other methods to get it, or I may just be missing them.)
Various recent Vital Bracelet links from WtW:
The second half of the spread starts the card game section with Omegamon Zwart from Booster Set 5 and then we continue on...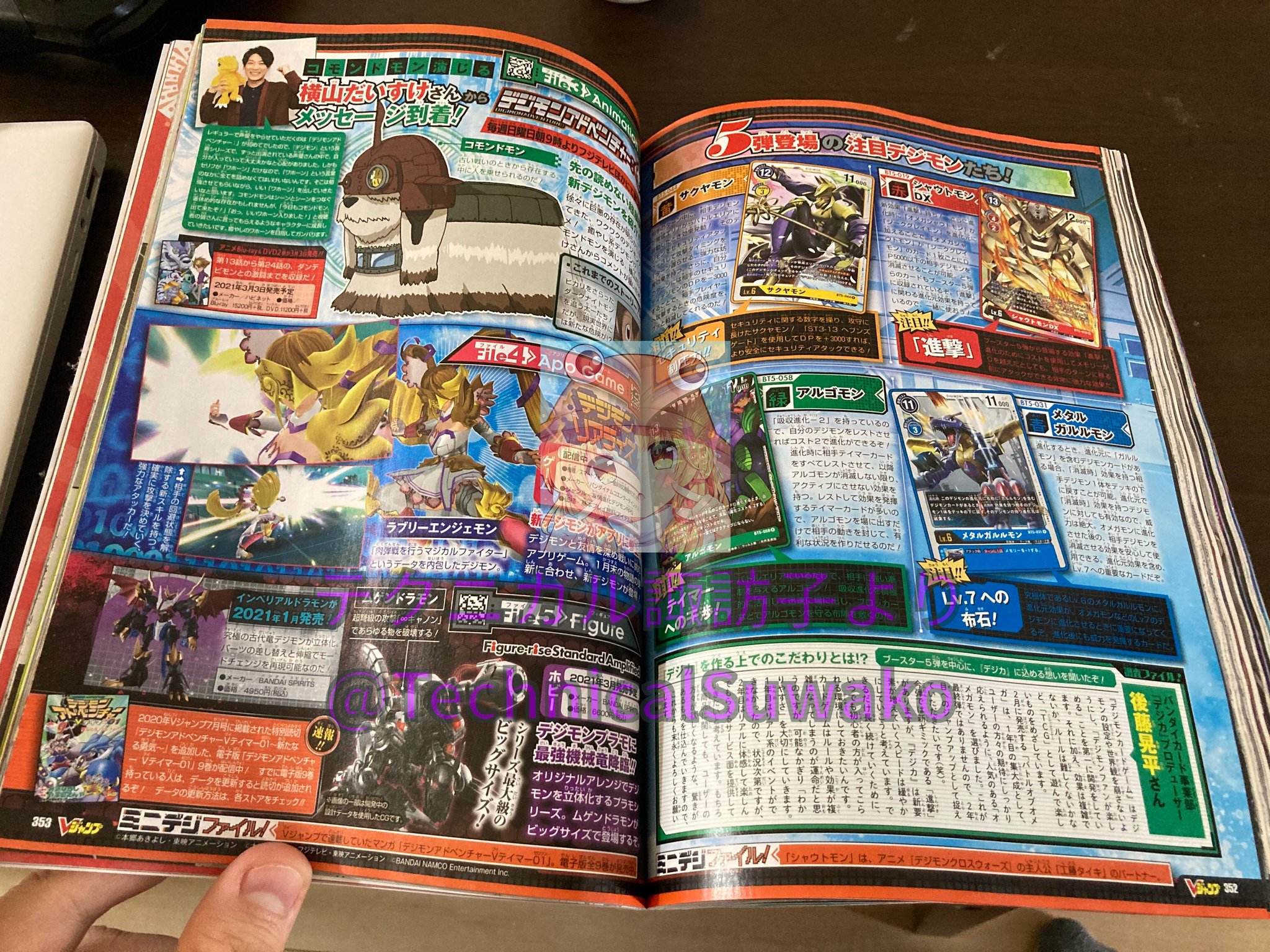 The card game section continues on the next page with Shoutmon DX, Sakuyamon, MetalGarurumon, and Algomon (Ultimate).
The second half of this spread covers a few things including...
Detailing Komondomon from Digimon Adventure:
The ReArise section shows off a brand new Digimon! The new Digimon is LovelyAngemon and will be showing up in ReArise soon!
And the spread finishes off showing the Mugendramon and Imperialdramon model kits, and pointing out that digital copies of volume 9 of V-Tamer has been updated with the crossover with Adventure: from last year. The most recent updates for the model kits are
here (Mugendramon)
and
here (Imperialdramon)
.
We also have better images of all 5 cards previewed in this issue...
Digimon Card Game Booster Set 5 Battle of Omega is scheduled to release on February 26th.
Previous card previews for Booster Set 5: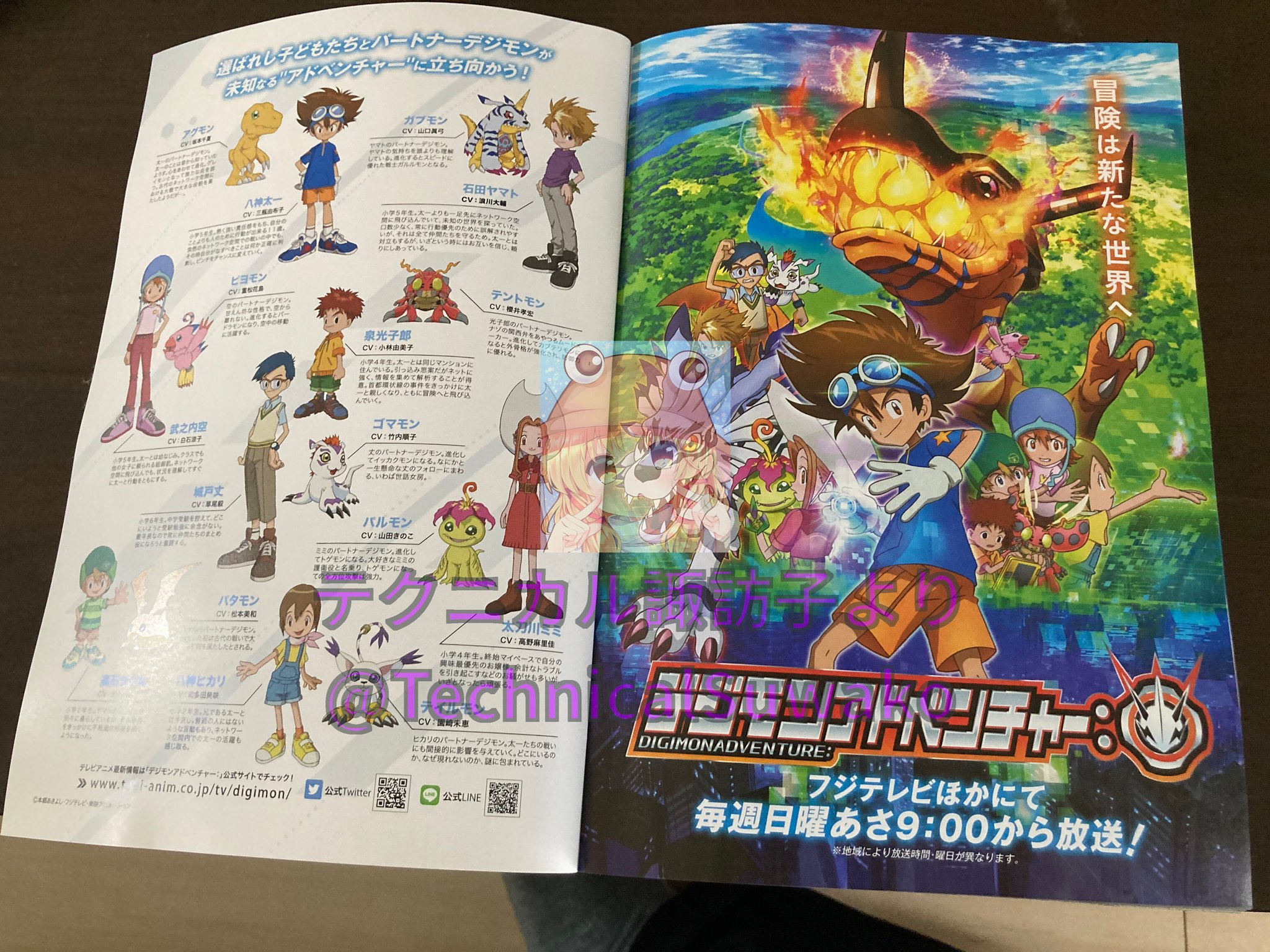 The last bit of Digimon Adventure: is the promotional spread we often see.
Quite a bit of interesting stuff this month for fans of the Vital Bracelet, the card game, and ReArise.
Thanks to
TechnicalSuwako
for the main magazine images and
Digimon TCG Blog
for the card images.
Last edited: