Show User Social Media
Hide User Social Media
Joined

Sep 8, 2006
Messages

16,662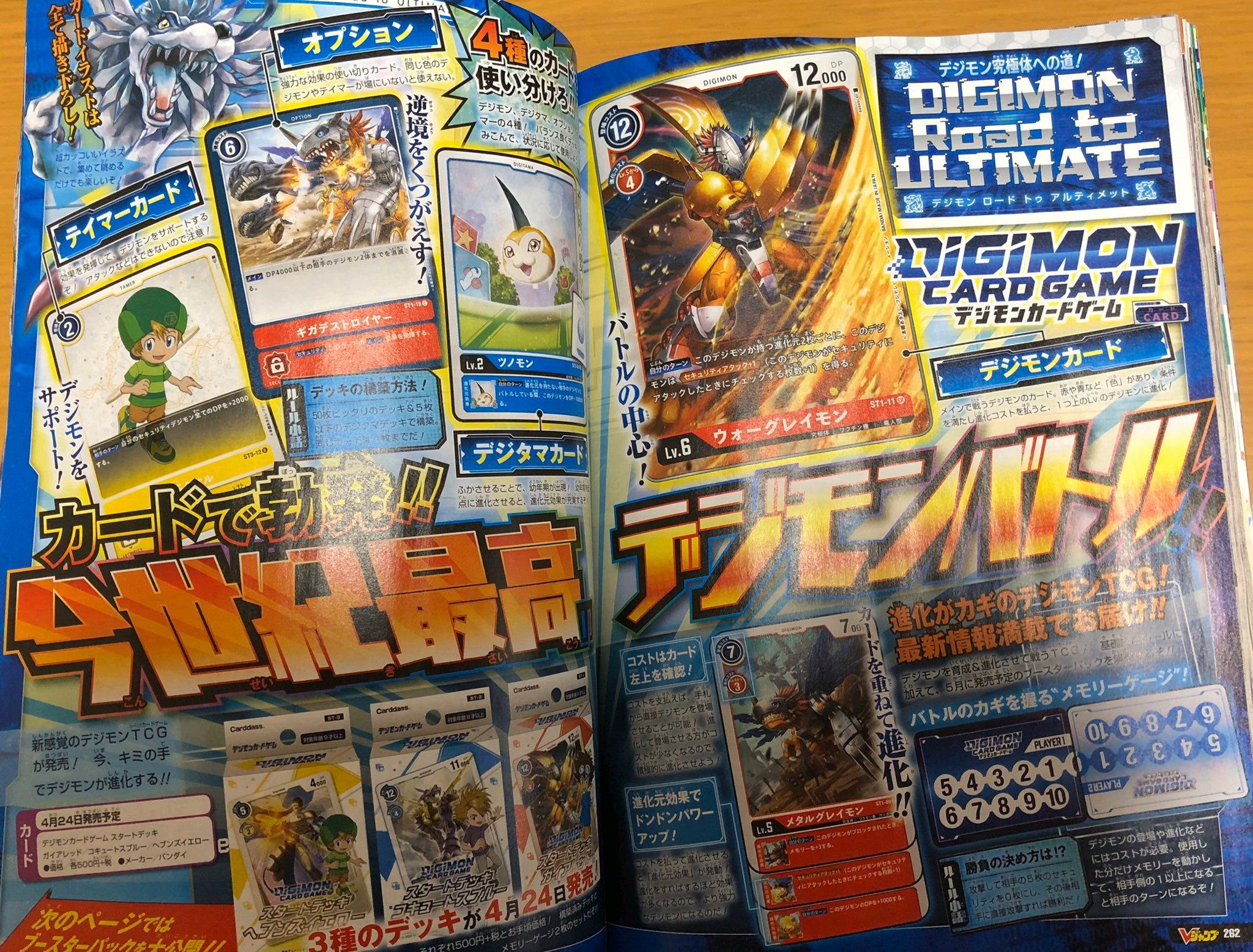 After some early (and exciting) previews of the Digimon content in the June 2020 issue of V-Jump we finally have the whole 6 page section!
First up is the Digimon Card Game, which has it's full launch in a few days.
This is mostly going over elements of the starter decks which come out on April 24th and is the official 'start' of the card game.
We just posted all the cards coming with those decks
.
Update- New images for everything, including a spread for the card game we didn't have in the original images!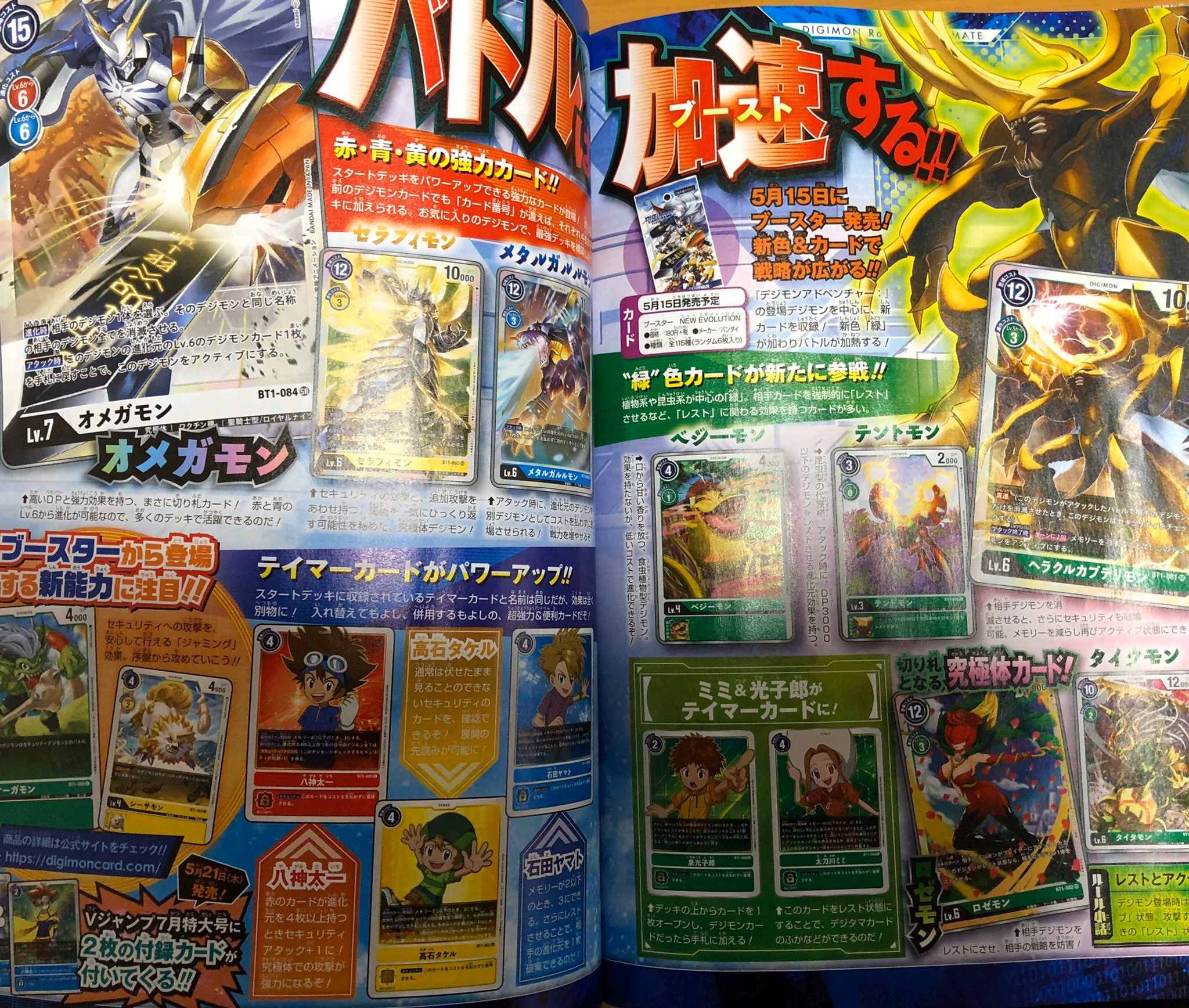 This spread focuses on Booster Set 1, and includes a look at a bunch of new cards!
Not gonna go over all of them, but getting a better look at HerculesKabuterimon, plus Rosemon is great. Plus cards for Koushiro and Mimi, and new cards for Taichi, Yamato, and Takeru. Seraphimon and MetalGarurumon also get new cards. Plus Ogremon and Siesamon getting cards will make people happy.
Plus Omegamon! He's the first level 7 card, and also the first we've seen of a 5th card color, white.
Next up, Digimon Adventure:!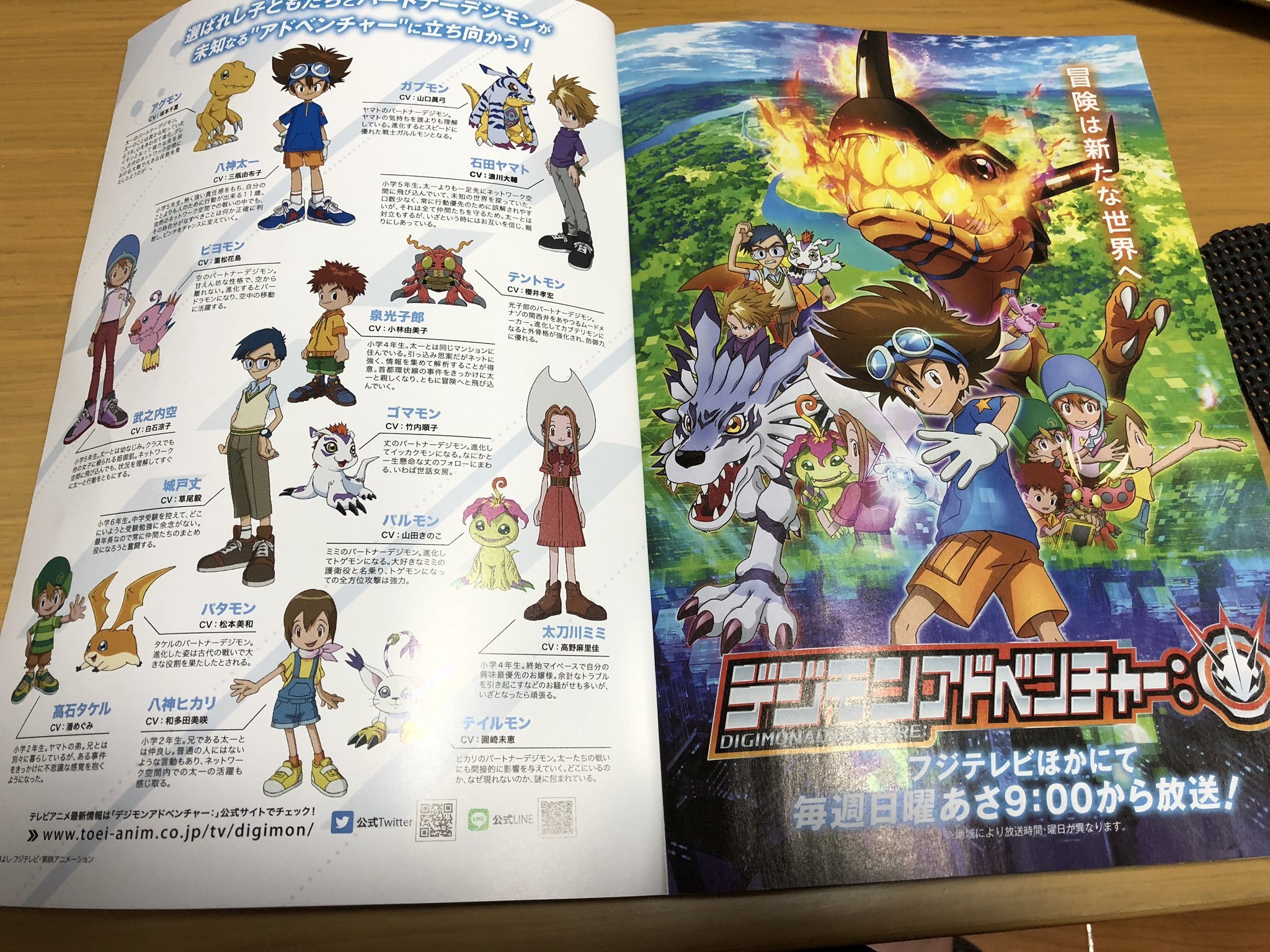 The first 2 pages for Digimon Adventure: is a 2 page spread that appears to be both sides of the recent promotional sheet that was given out when the show launched (the poster side obviously isn't glossy, and I'm not sure if the information layout on the other side is exact, but at a glance it looks close.)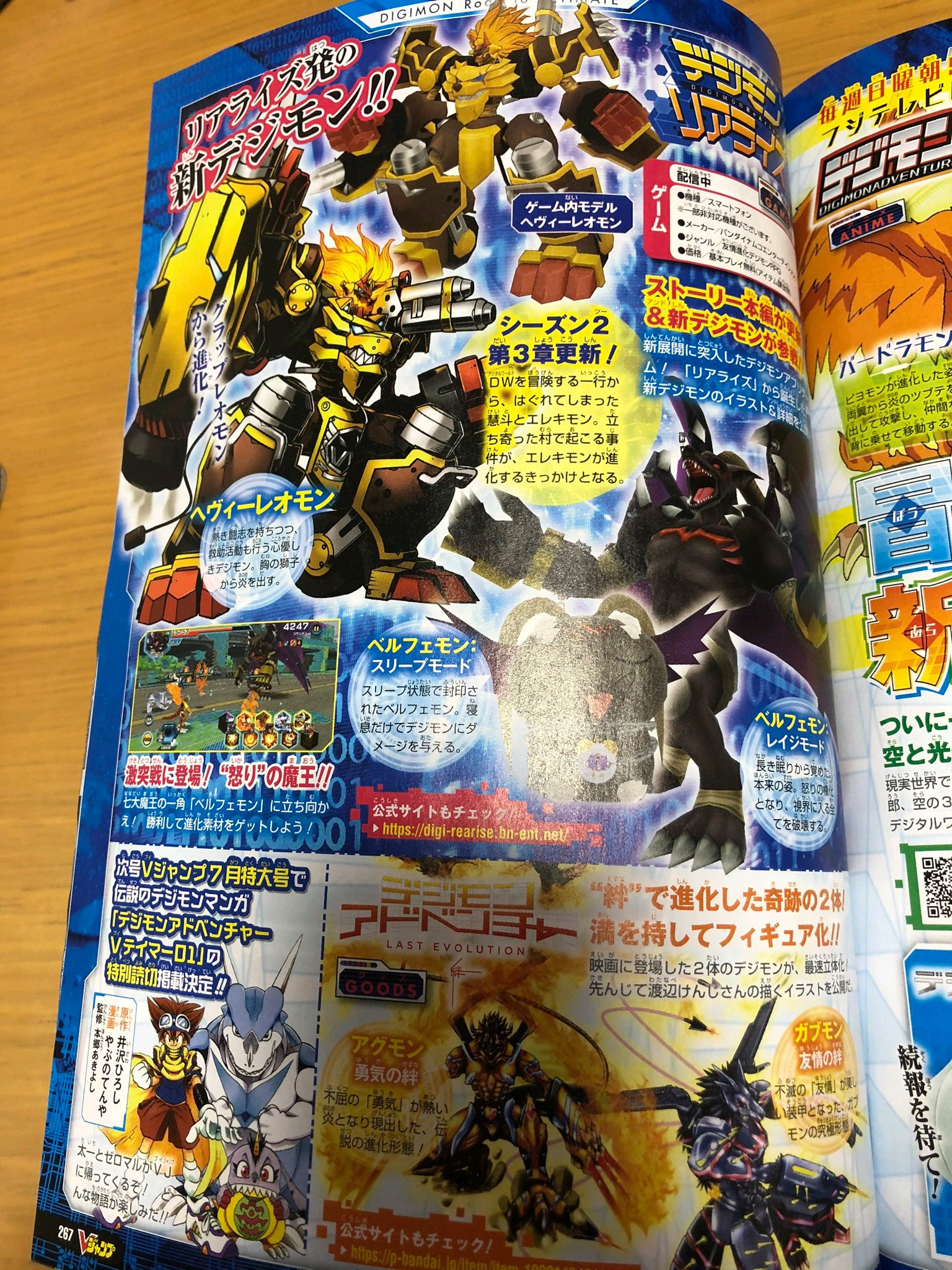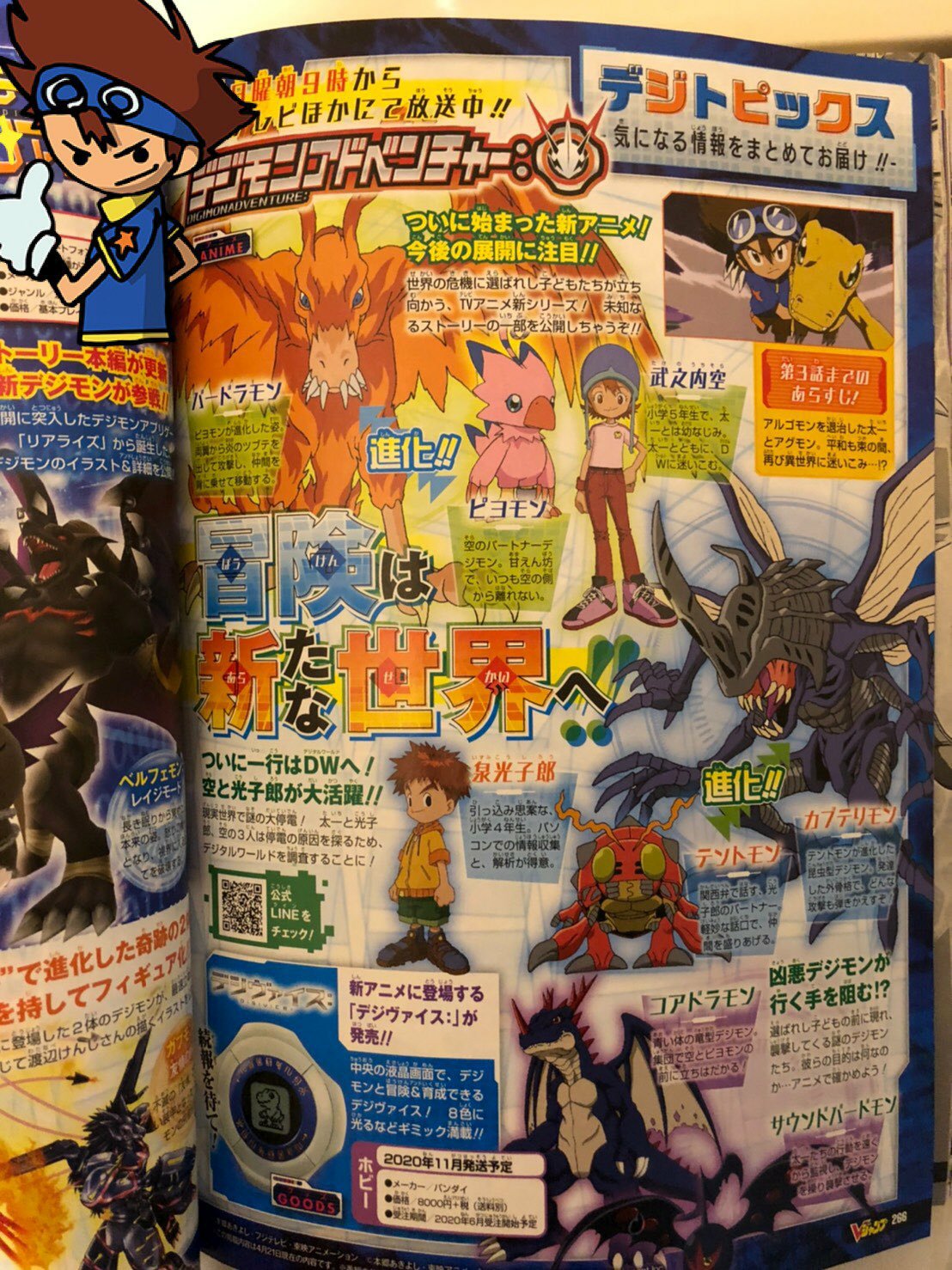 And the really interesting and new stuff is on the last 2 page spread!
First up, we get a bit more on Digimon Adventure:. The main focus is showing off Sora & Koushiro, along with their Digimon.
After that we get to see 2 more Digimon, along with the Digivice:.
We saw the Digivice: content earlier
(while only seeing a bit of Coredramon (Blue)), so let's go over the Digimon!
Coredramon and Soundbirdmon
Evil Digimon block the way?! Mysterious Digimon appear in front of the chosen children and attack! What is their purpose? See in the anime!
Digging into some lesser known Digimon should get people pretty excited.
The other side of the spread has some interesting stuff for fans of Digimon ReArise!
Keito's Digimon partner, Elecmon, had evolved to Leomon and then GrapLeomon. It looks like for his Ultimate form he is getting a brand new Digimon though!
HeavyLeomon- A kind Digimon with a passionate fighting spirit and who also does teaching activities. The lion on his chest emits flames.
A rather impressive new Ultimate member of the Leomon family.
We also are shown Belphemon: Sleep Mode.
At the bottom they do a bit of teasing for
the upcoming Ultimate Image figures
of the new Kizuna Digimon, although nothing that looks new at a glance. Our prior info on these can be found here.
The last bit is about the return of V-Tamer for a one off special. We already have written
about that here
. They will also get some promo cards, which
we talked about here
.
A crazy batch of Digimon news this month with a few different surprises!
If you want to get this issue of V-Jump, you can nab it from CDJapan: (Affiliate link)
V-Jump June 2020 issue
Thanks to Tsurugi for the images.
Update- Images above have been updated with some tweaked text, original images are below.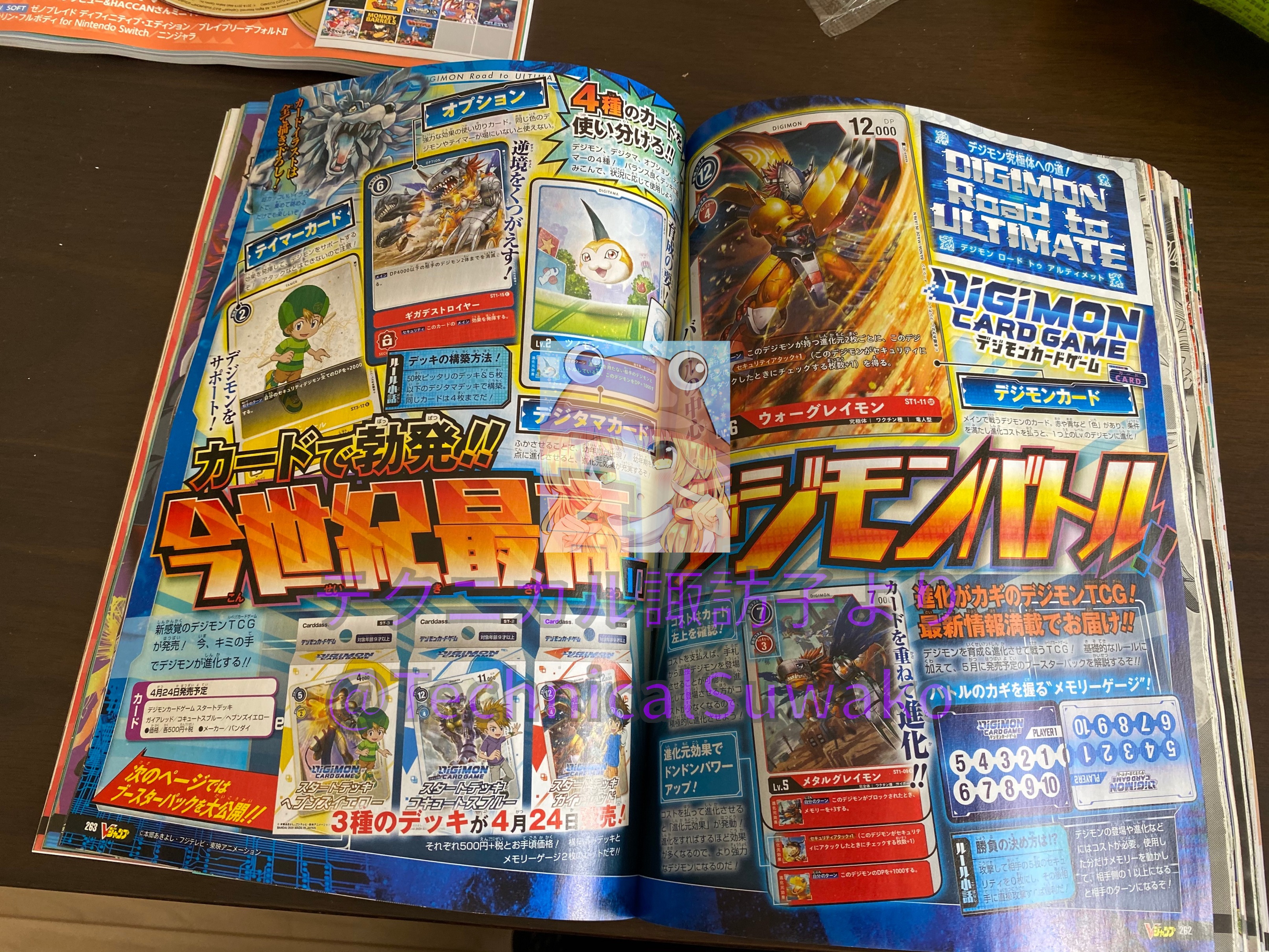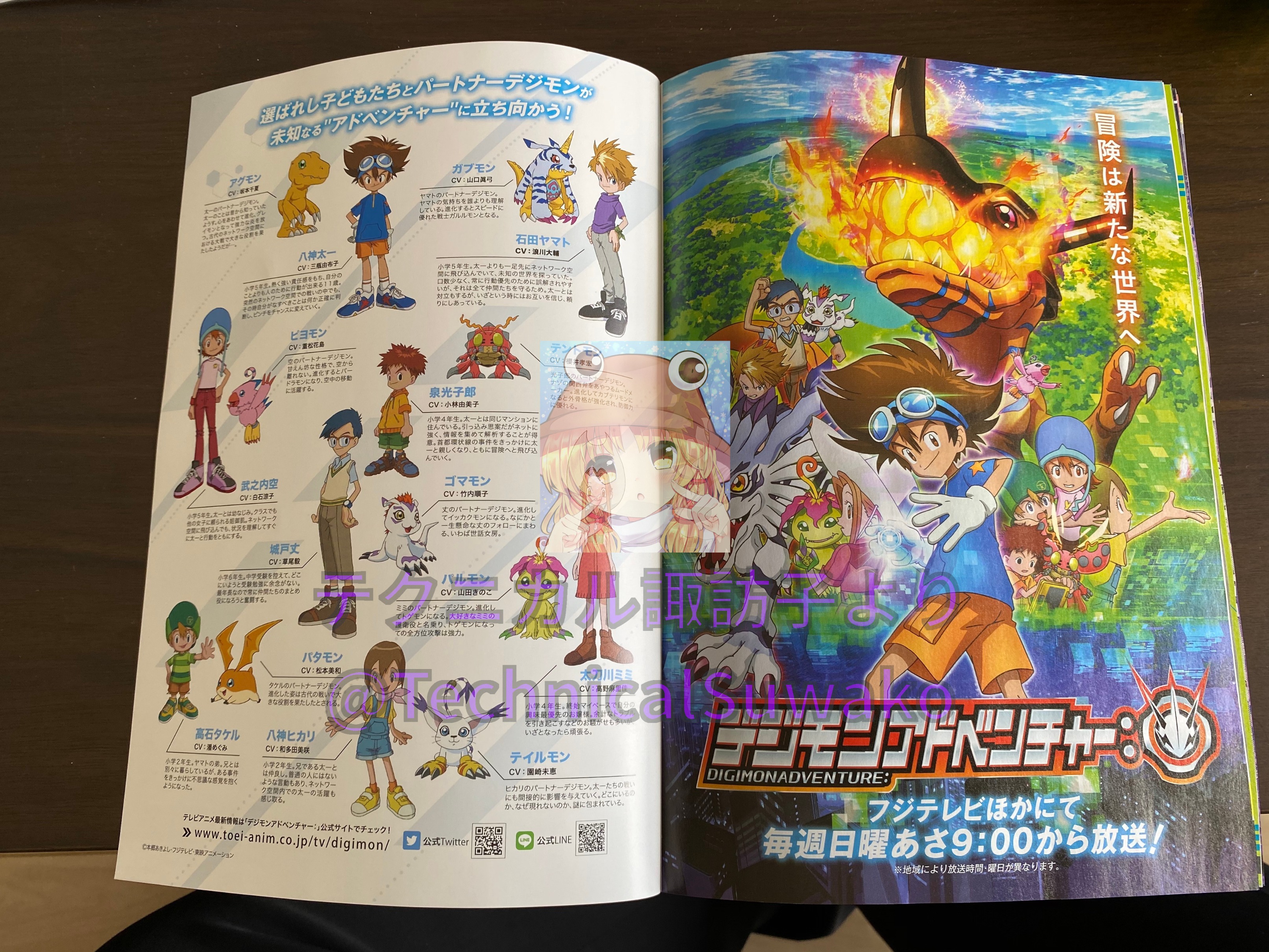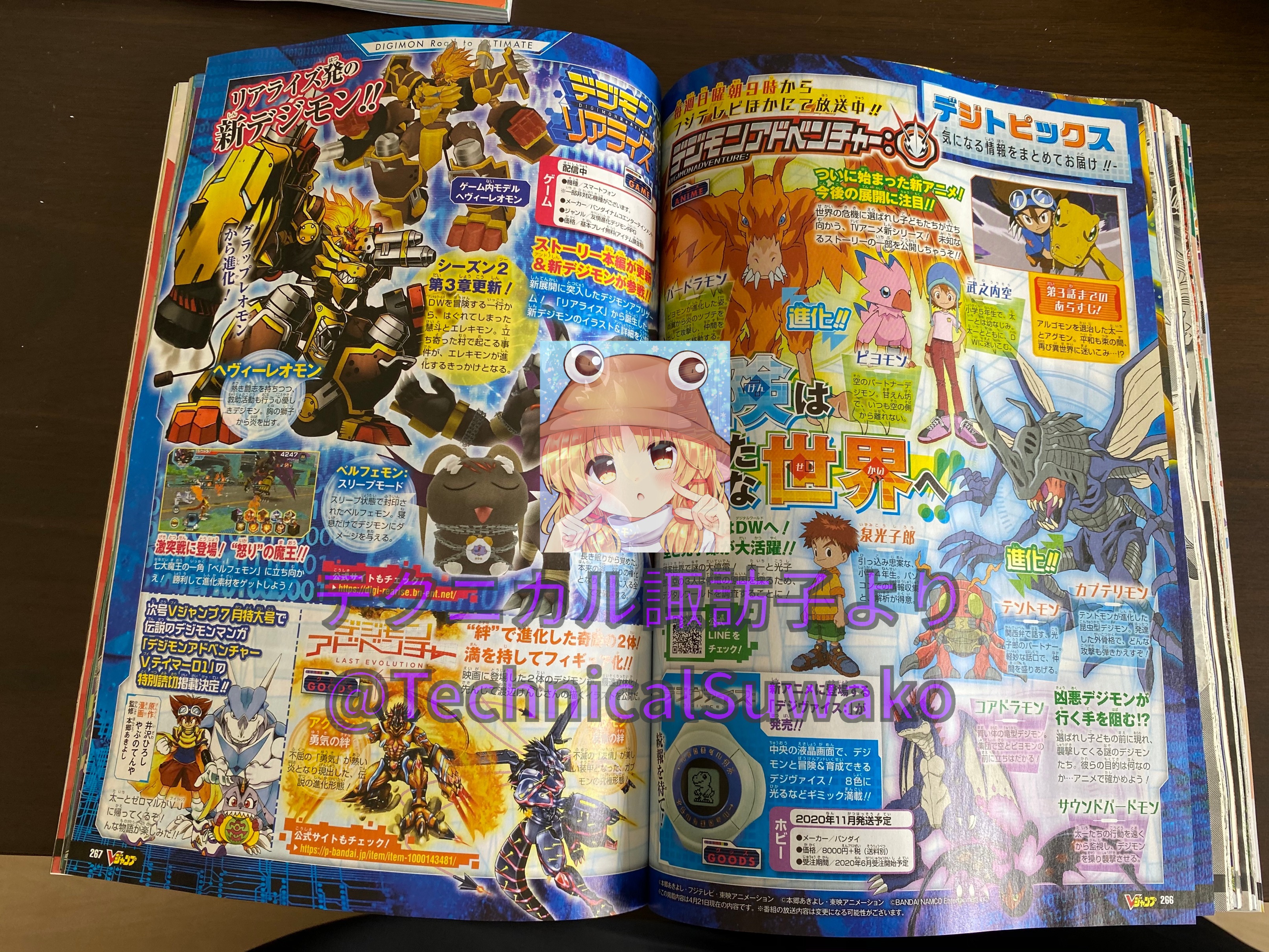 Thanks to
TechnicalSuwako
for the images.
Last edited: