Show User Social Media
Hide User Social Media
Joined

Sep 8, 2006
Messages

17,382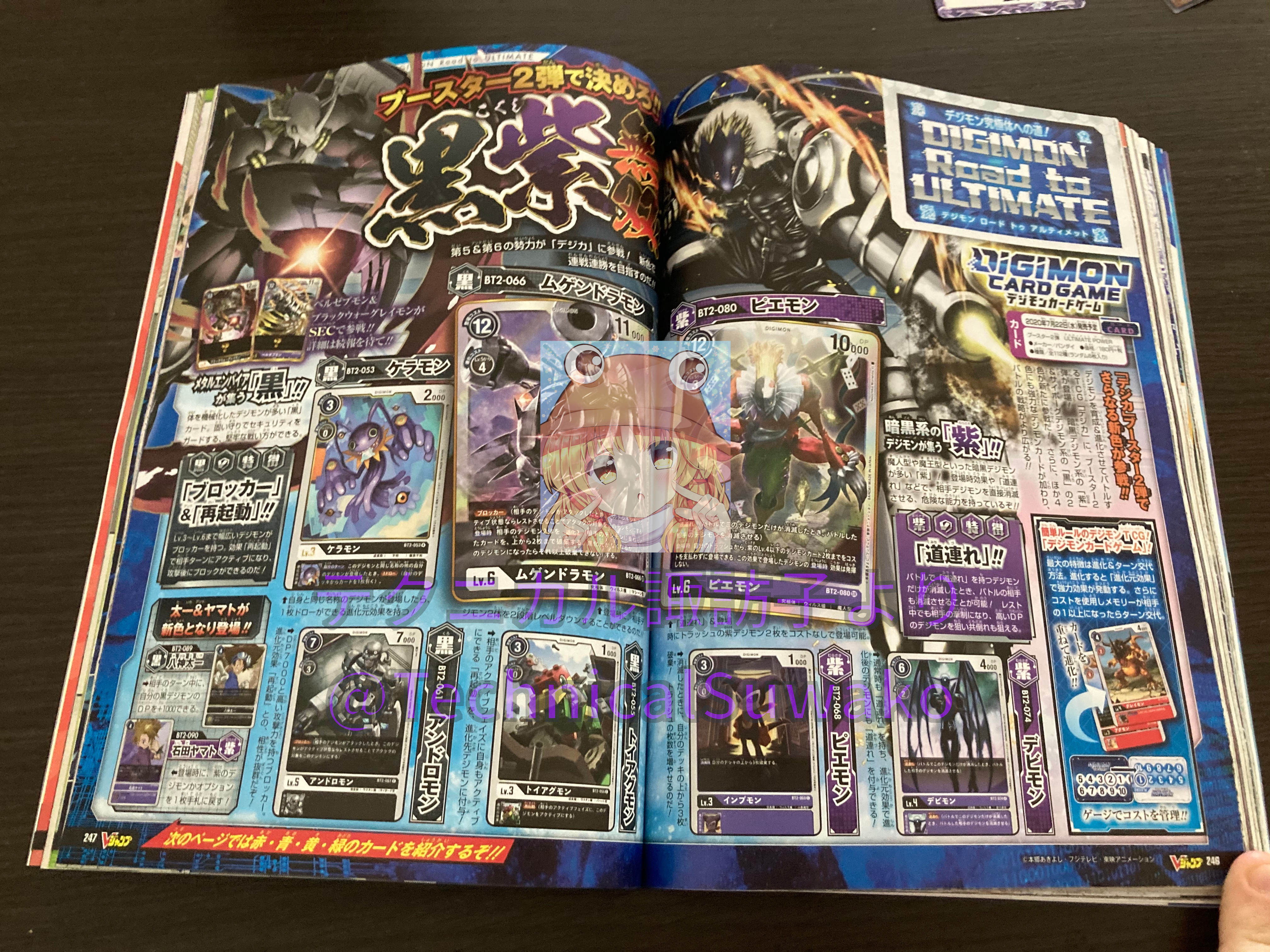 It's time for the Digimon content from the August 2020 cover dated issue of V-Jump
We'll add additional translations where needed later, this issue overall is mostly straightforward, although with some fun previews
First up is the Digimon Card Game.
We get a 2 spread spread going over purple and black cards from the upcoming release of Booster Set 2.
Of interesting to many people will be Impmon on purple and Andromon on black.
The top left also shows BlackWarGreymon and Beelzebumon Secret Rare cards, which various details have been blocked out to keep secret.
Last up for this spread, we knew Jou and Sora would get tamer cards, but Taichi and Yamato are back for another set, this time with Taichi being a black card and Yamato being a purple one.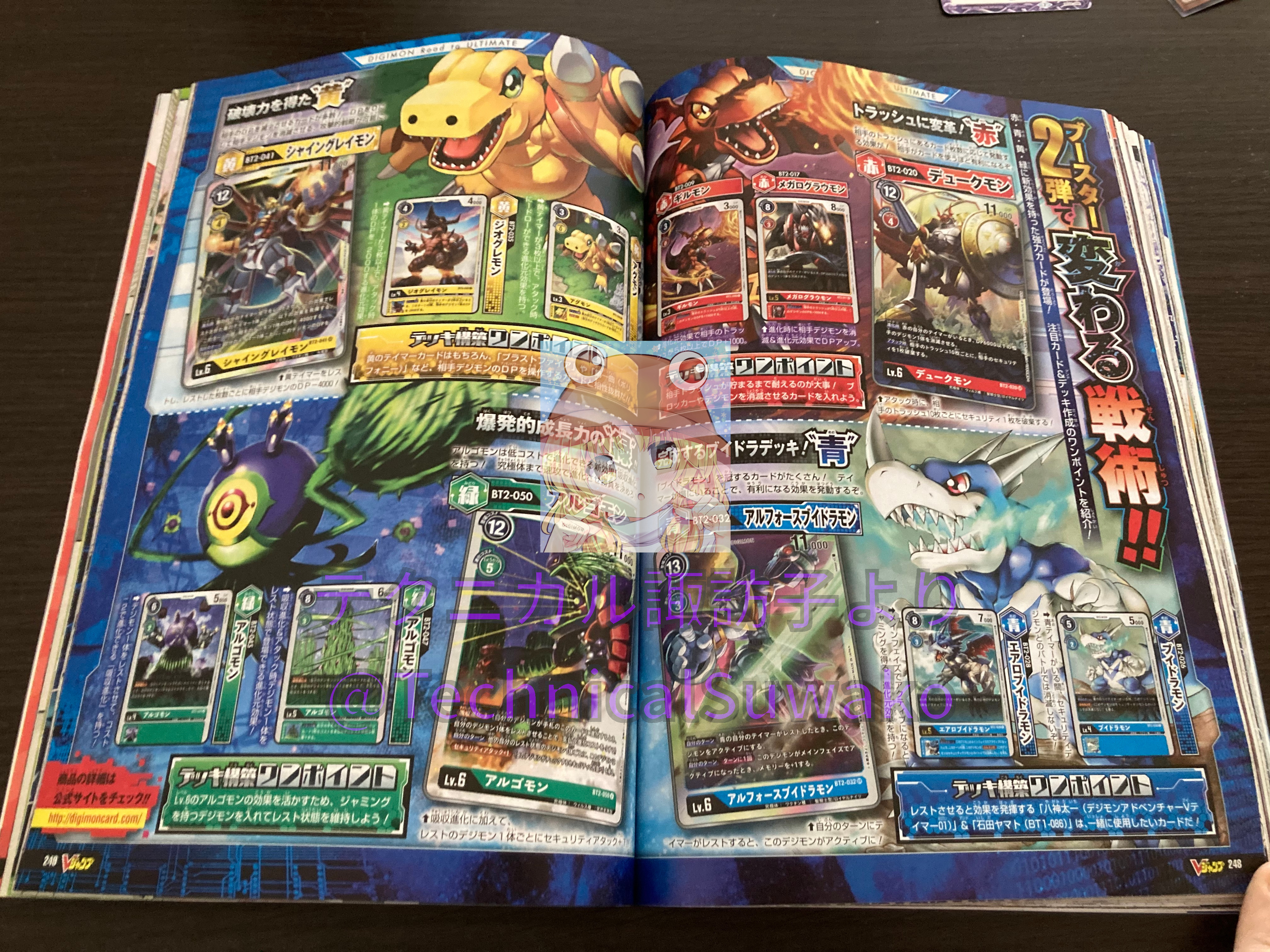 2 more pages for the card game, this time showing some evolution paths featuring new cards from the other 4 colors.
Red gets Dukemon.
Blue gets ULForceV-dramon (they note you'll want to use the prior months promo cards with these.)
Yellow gets ShineGreymon.
Green gets Algomon.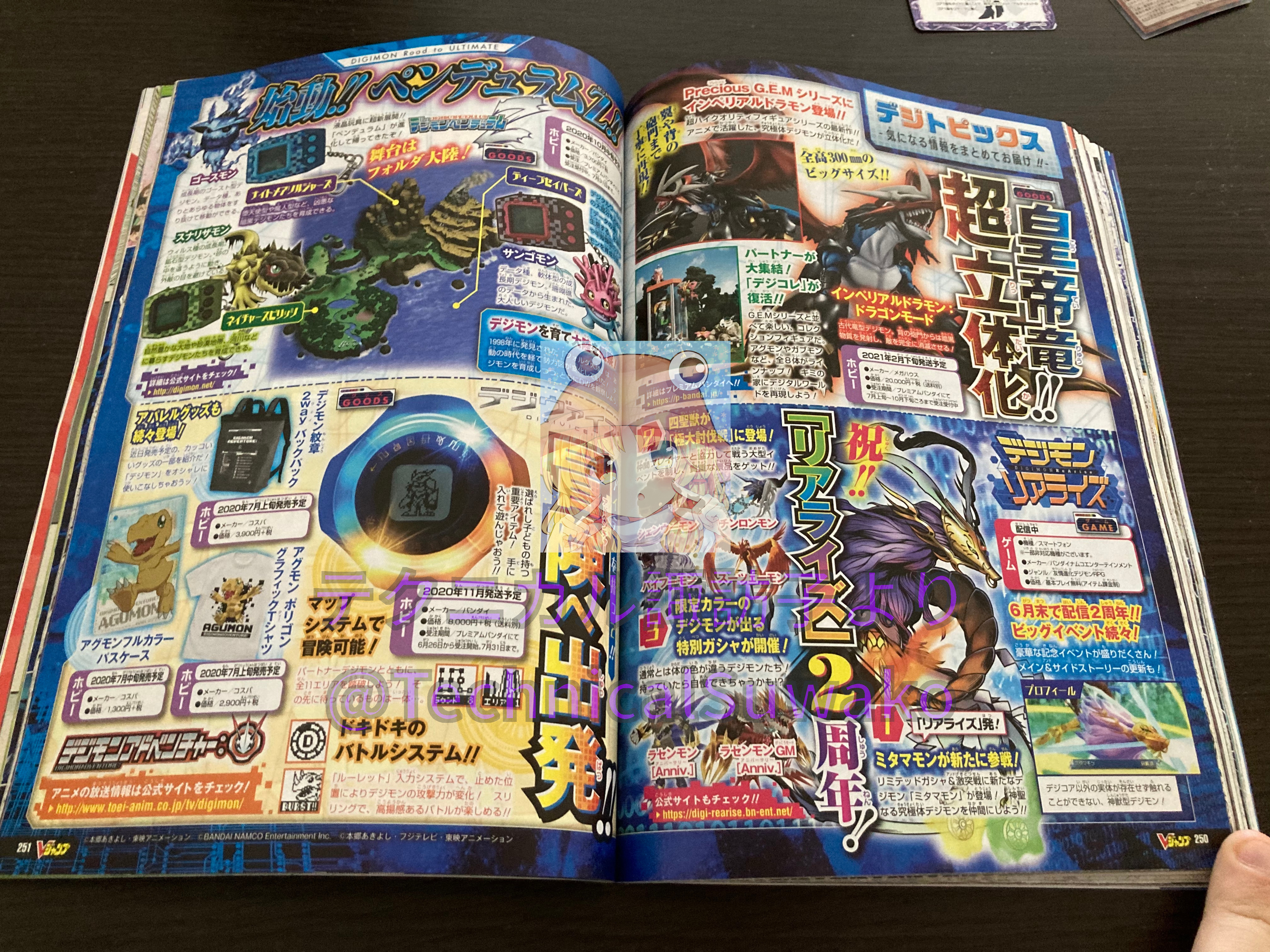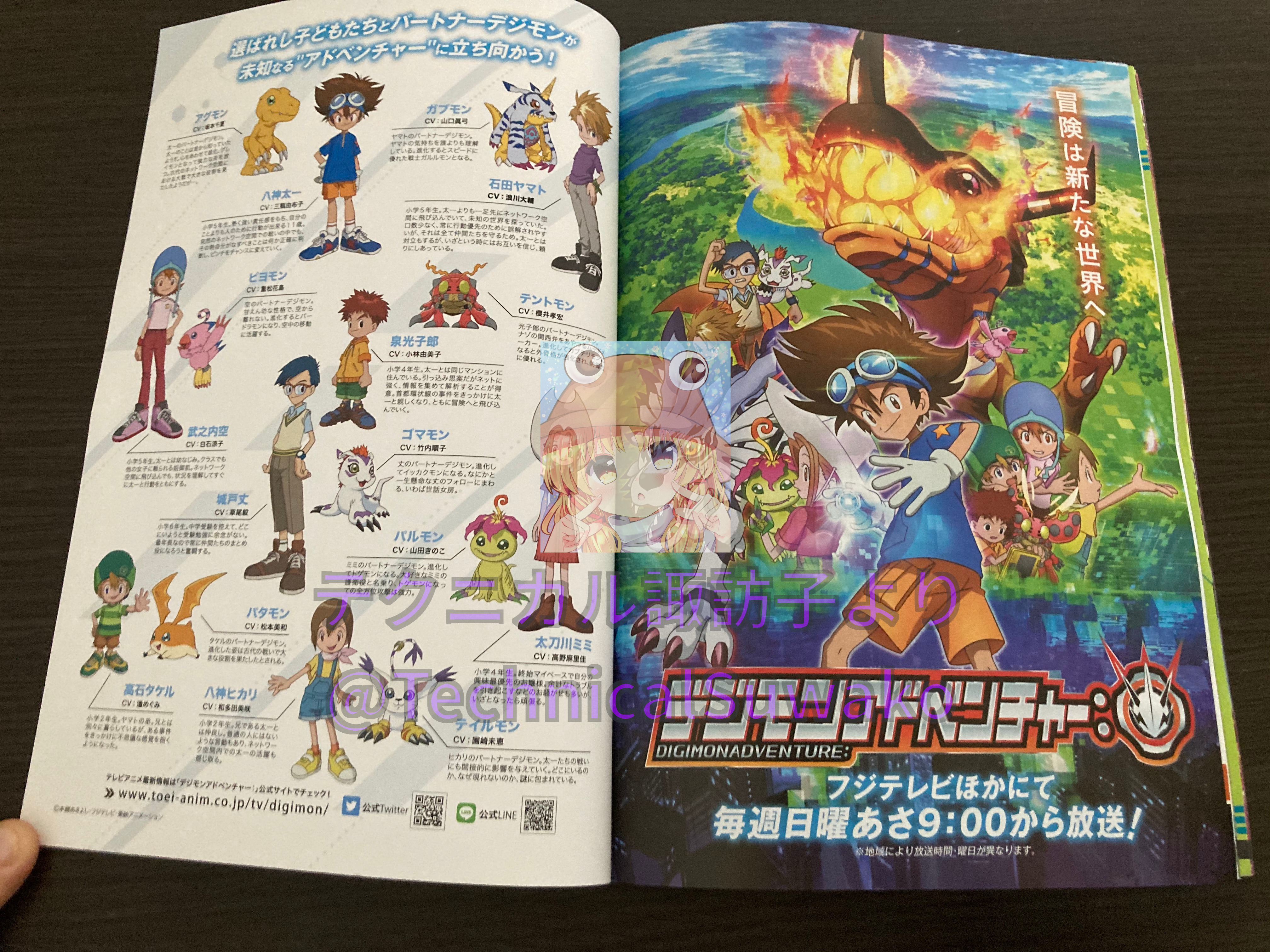 Then we get a spread with a selection of things...
On top of the DigiColle Mix figures, which can be pre-ordered now
, we get a new GEM announcement!
A Precious GEM figure of Imperialdramon Dragon Mode! This was a figure that was unannounced and we already have some full color shots of it! They note how large it is at roughly 11.8 inches.
Pre-orders will open in early July and run through October for 20,000 yen, and it will ship in February 2021.
Next up, we get some ReArise stuff, which is celebrating it's second anniversary in Japan next week!
We get to see a new Digimon named Mitamamon, and they will also be featuring the Holy Beasts.
They will also be doing a special gacha where you can get Digimon with colors they don't normally have. They show off Anniversary editions of both versions of Rasenmon featuring the opposite colors that they normally have.
The opposite page does some basic introduction for
the Pendulum Z
.
They also show off more of the
Digivice
:, which goes up for pre-order on June 26th after a previous delay. It appears it's still scheduled for November 2020.
We see it shining with both blue and orange, and showing Omegamon the screen.
They refer to the map system allowing an adventure with your partner, and they also refer to the roulette battle system changing the attack power of your Digimon.
We also get to see some of the recent apparel that went up for sale.
The end of the page mentions checking the official site for broadcast information for the show.
We also get a repeat of the Adventure: promotional flier turned into a spread, as we've seen a few other times in the past.
Lots of neat little previews this time, with the biggest announcements overall likely being showing the new Digimon from ReArise, along with the Precious GEM figure of Imperialdramon.
Thanks to
TechnicalSuwako
for the images.