Show User Social Media
Hide User Social Media
Joined

Sep 8, 2006
Messages

13,988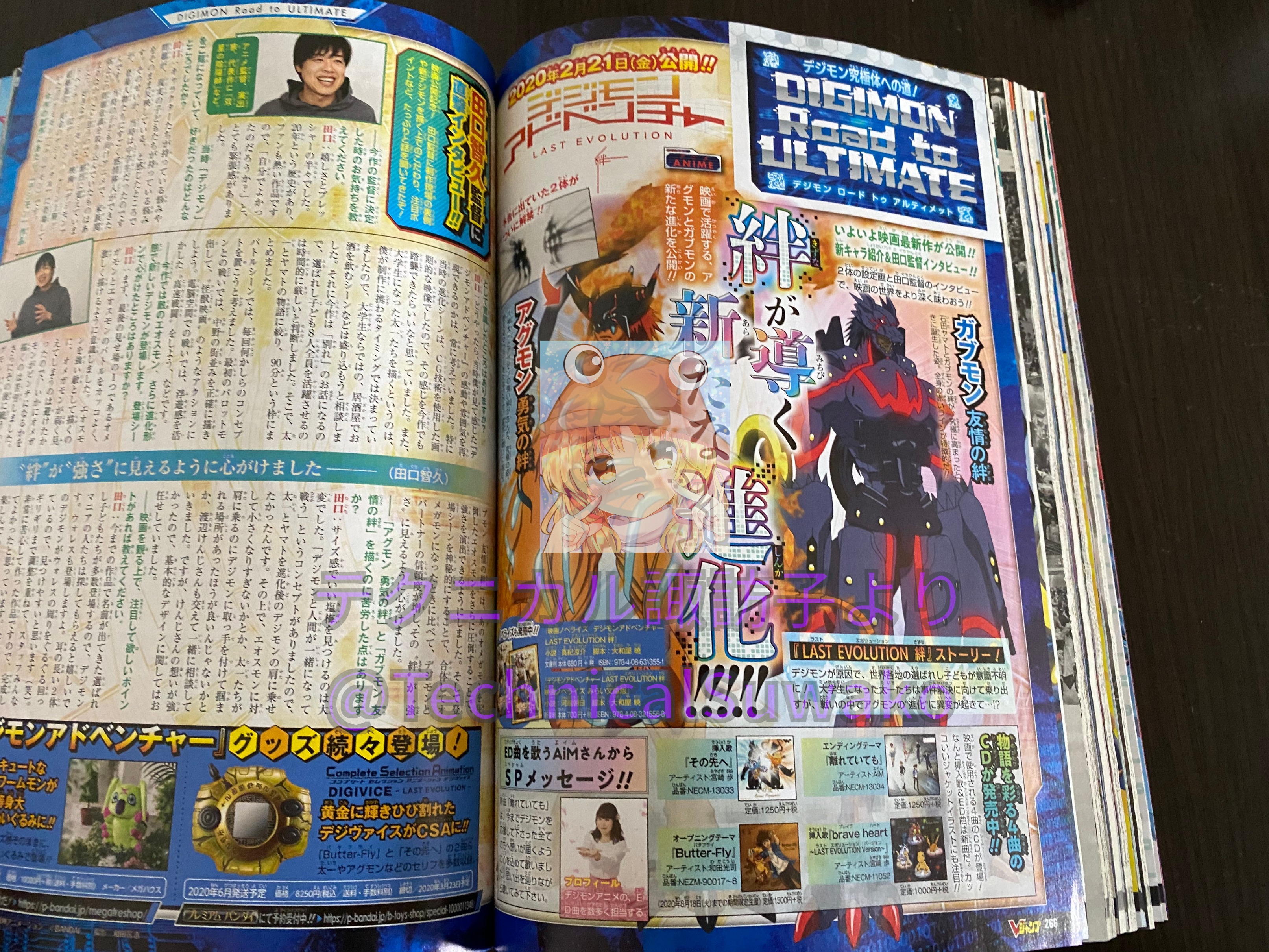 V-Jump time! We get it a bit early this time.
First up is a big 2 page spread for Kizuna (which is out the same day V-Jump is released in Japan.)
On the right side we get profile artwork and some text for the 2 new evolutions. Interestingly it doesn't seem to give their names, but it does label them as 'Agumon, Bond of Courage' and 'Gabumon, Bond of Friendship'. Whether these are names or 'titles' we will find out later... maybe even down below here... (maybe.)
We also get a small section
for the new CDs
at the bottom.
If you want to order the CDs, they are all still available: (CDJapan affiliate links)
Opening Theme- Butter-Fly
Insert Song- Brave Heart ~Last Evolution version~
Insert Song- What Lies Ahead
Ending Song- Even if We're Apart
The other page is an interview with director Tomohisa Taguchi.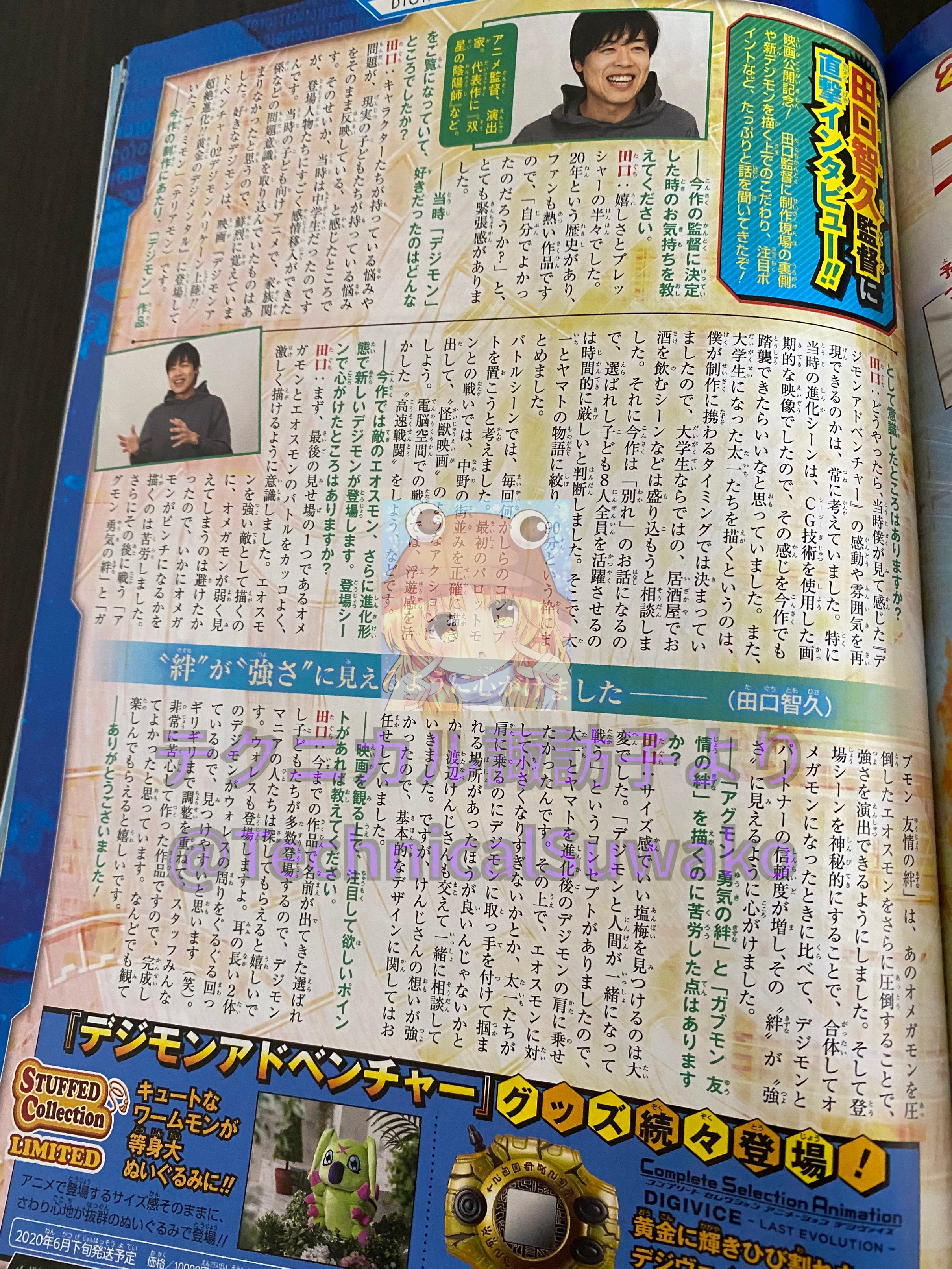 If time allows later on it'll be revisited for translations, but there are no plans to at the moment.
The page also shows off
Stuffed Collection Wormmon a
nd
the CSA Digivice Last Evolution
.
Digimon Adventure: Last Evolution Kizuna, the 20th Anniversary film for Digimon Adventure, comes out February 21 in Japan and
March 25th in the US
. Tickets are currently on sale for the US screenings, so check Fandango, Atom, or wherever you would normally check for tickets.
The Kizuna page on Fathom's website
lists theaters.
The 3rd page has a few more interesting things..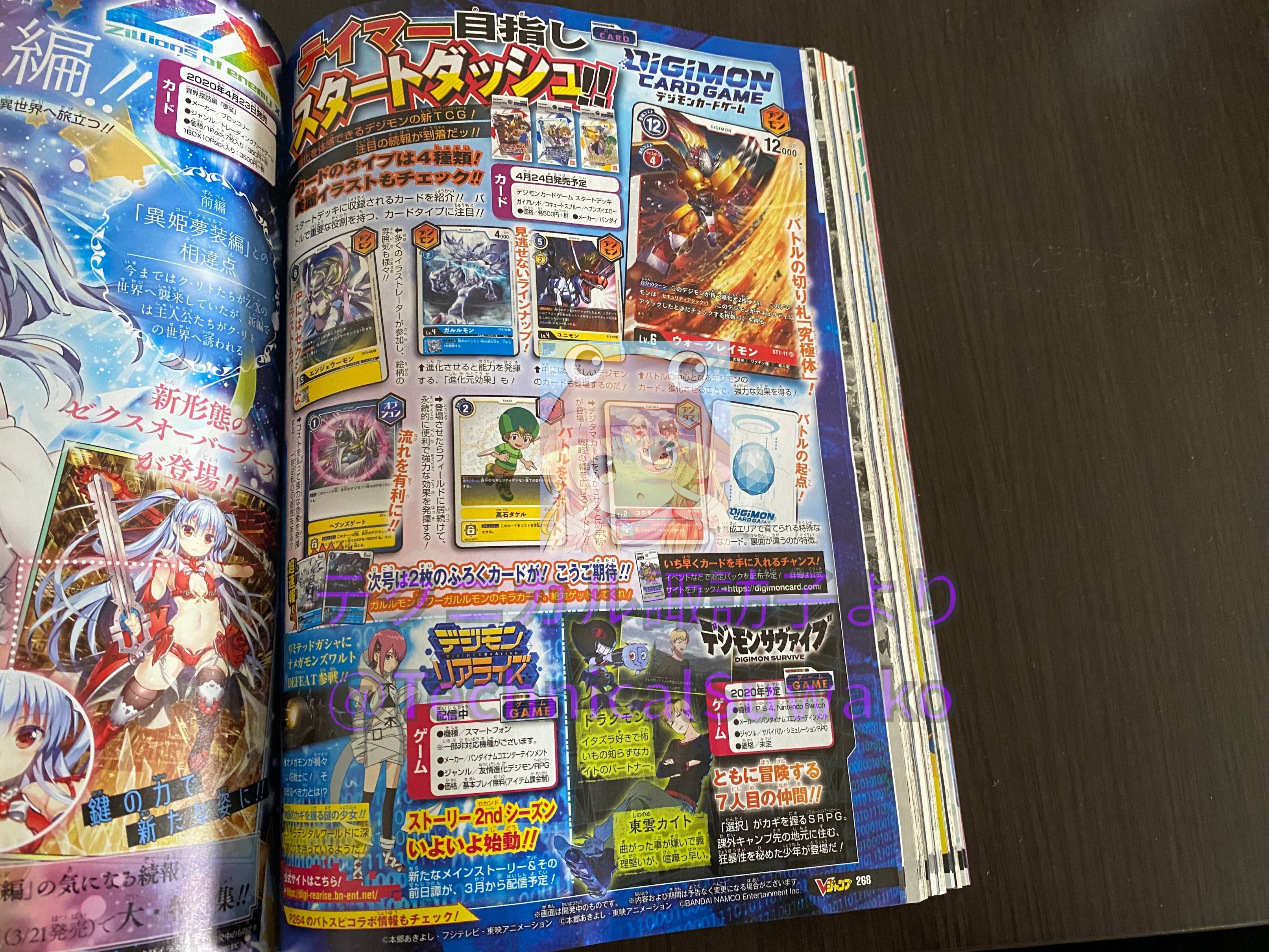 First up, a spread for the Digimon Card Game showing some more Digimon cards with new artwork.
We also get to see the starter decks will include Taichi, Yamato, and Takeru from Adventure: on the boxes, and included in the new cards is a card for Takeru.
Pre-orders have been up for some time
, but they date it for April 24th.
They finish the card section with 2 additional details:
Next months V-Jump will include 2 'killer cards', Garurumon and WereGarurumon.
The 0.0 promo pack will be handed out at upcoming events. Details will be given at
the card game website
.
We also get some game updates!
Survive shows off another kid/Digimon duo for the game:
Kaito Shinonome- He has a high sense of justice and hates corrupt things, but is quick to fight.
Dracmon- Kaito's partner who loves to pull pranks and doesn't know fear.
Digimon Survive can currently be pre-ordered at Amazon.com: (affiliate links)
Digimon Survive for PS4
Digimon Survive for Switch
Digimon Survive for Xbox One
Survive is currently scheduled for 2020.
And for ReArise we get details for Season 2,
which was teased quite awhile ago
.
Rearise Season 2 begins in March, and at roughly the same time there will be a prequel to Season 2.
With the movie releasing, it's not a huge surprise that we didn't get any huge news, but new characters for Survive, and ReArise Season 2 starting soon is great news!
Update- After confirming some details...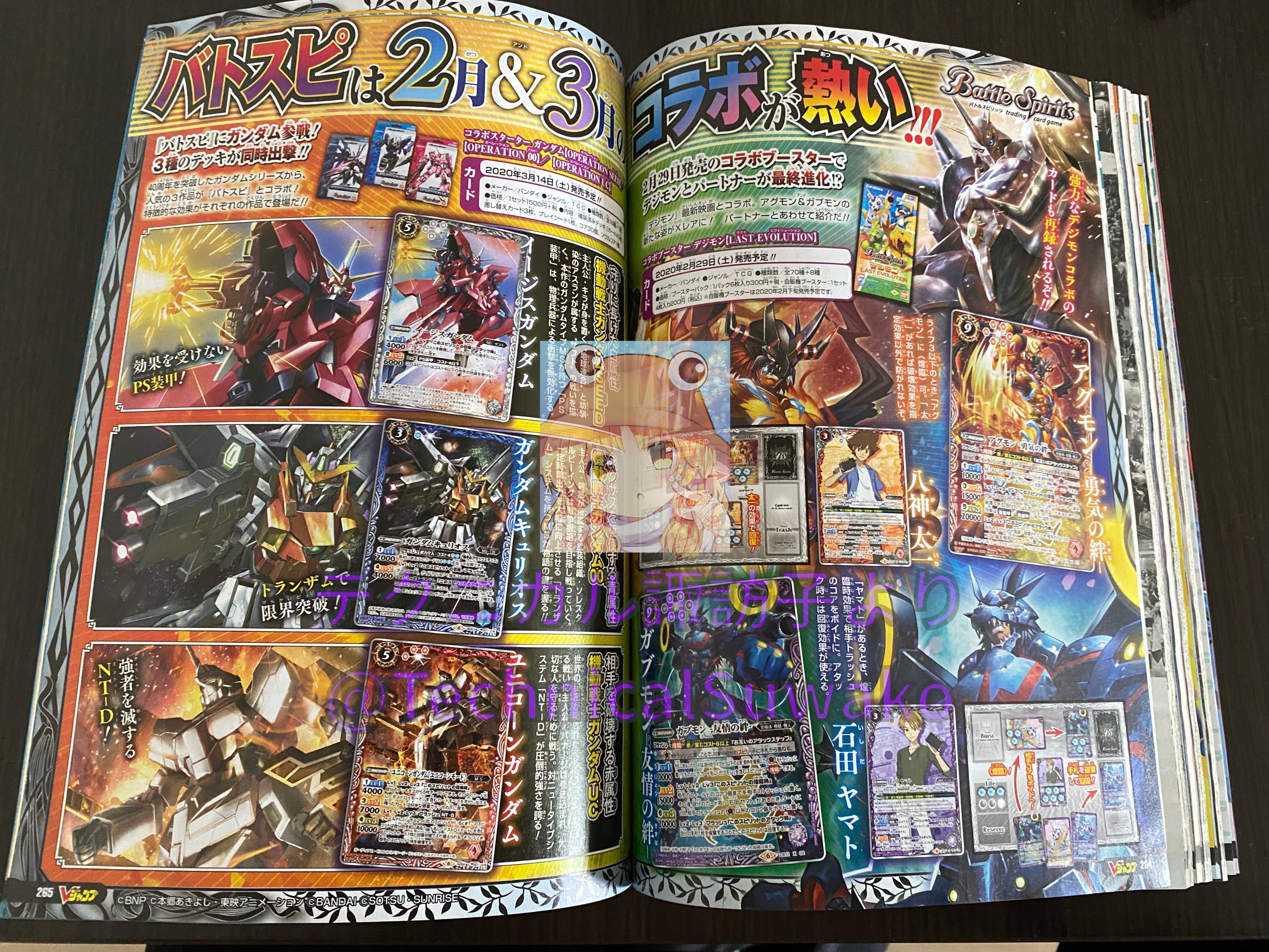 Over in the Battle Spirits section they show off the cards for the new evolutions, with the same titles, so maybe those 'are' the names 'shrugs'.
Thanks to
TechnicalSuwako
(
2
)for the images and onkei for translations