Show User Social Media
Hide User Social Media
Joined

Sep 8, 2006
Messages

13,751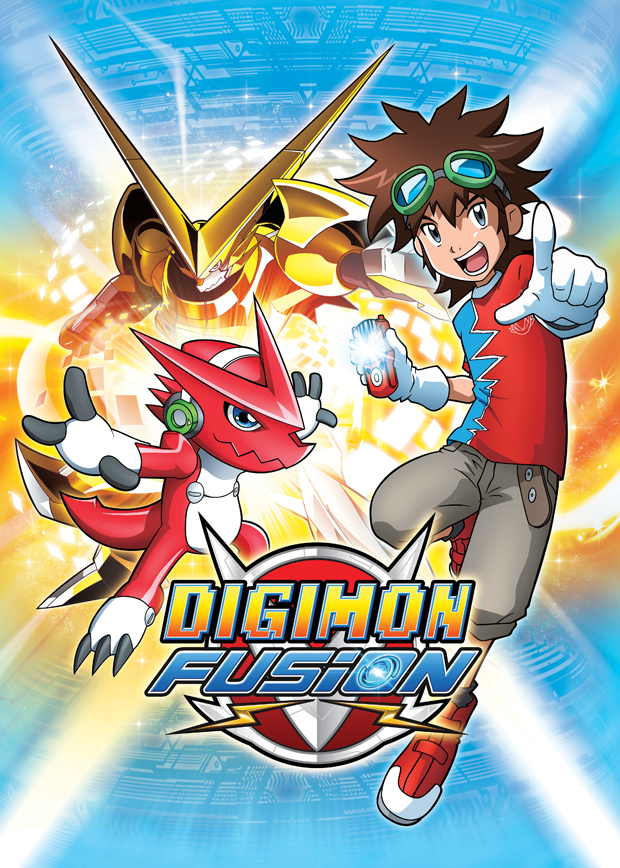 Digimon Fusion has been removed from all the digital storefronts it was available to purchase in.
The download to own licensing rights likely expired, although as we've seen a few other times, sometimes it was just stuff not being renewed so it could be placed somewhere else later, so hopefully it'll return shortlyfor those who want to watch it.
While delisted on the various services, if you had purchased it previously the show will still be available to you to watch.
At the moment the Digimon Fusion DVDs don't appear to be out of print (with some retailers listing it as out of stock, but expecting more), but if you wanted to nab the show now might be the time to do so, as it could be out of print soon: (affiliate links)
Digimon Fusion Season 1
Digimon Fusion Season 2
The show was only made available on DVD, not Blu-ray, so the HD version is currently unavailable.
Digimon Fusion is the dubbed version of Digimon Xros Wars, being made of the first story arc (Fusion Season 1) and the second story arc, The Evil Death Generals and the Seven Kingdoms (Fusion Season 2.)
For those wanting to watch the original versions,
Xros Wars (and Hunters) are still on Crunchyroll subtitled
in HD.
Other Digimon content is still available including...
Digimon Adventure: Last Evolution Kizuna is scheduled for release in October.
The movie can be pre-ordered on Amazon: (affiliate links)
Digimon Adventure: Last Evolution Kizuna BD/DVD
Digimon Adventure: Last Evolution Kizuna DVD
More Digimon TV DVDs are still orderable at Amazon at the moment, although a number of them are out of print, and will likely become harder as time goes on: (affiliate links)
Digimon Season 1 (Adventure)
Digimon Season 2 (Zero-Two)
Digimon Season 3 (Tamers)
Digimon Season 4 (Frontier)
Digimon Season 1 thru 4 Boxset
Digimon Data Squad
Some other places to find Digimon content....
Digimon Seasons 1 through 4 were recently added to Hulu.
Digimon Adventure: is streaming on Crunchyroll
, and is coming out of hiatus.
Appmon at Crunchyroll subtitled
tri. subbed and dubbed all over the place: (just posting a couple, as it's quite easy to find tri.)
Subbed at Crunchyroll
Subbed and dubbed on Blu-ray
(affiliate link)
Data Squad is still currently available to purchase digitally from a number of storefronts for anyone who wants digital copies: (Amazon ones are affiliate links, others are not.)