Show User Social Media
Hide User Social Media
Joined

Sep 8, 2006
Messages

17,396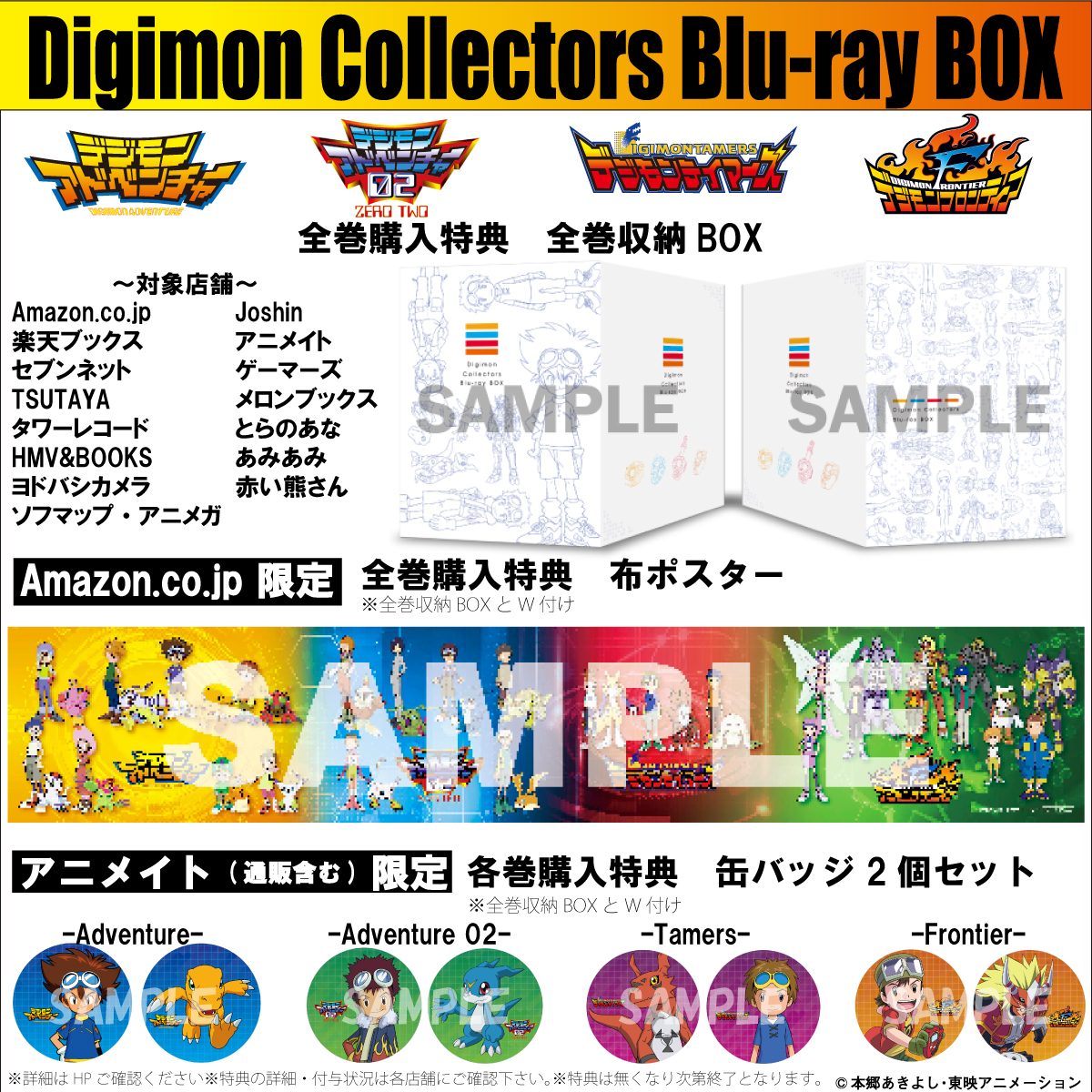 When the Digimon Collectors line of Blu-ray boxes was originally announced, various pre-order bonus items were also announced for a number of stores, but no images were available.
With the first one launching in under 2 weeks,
they've finally shown everything off.
Different stores have different ways to get store exclusives, if available. There may be instructions on a page, or a different order page entirely to get the bonus.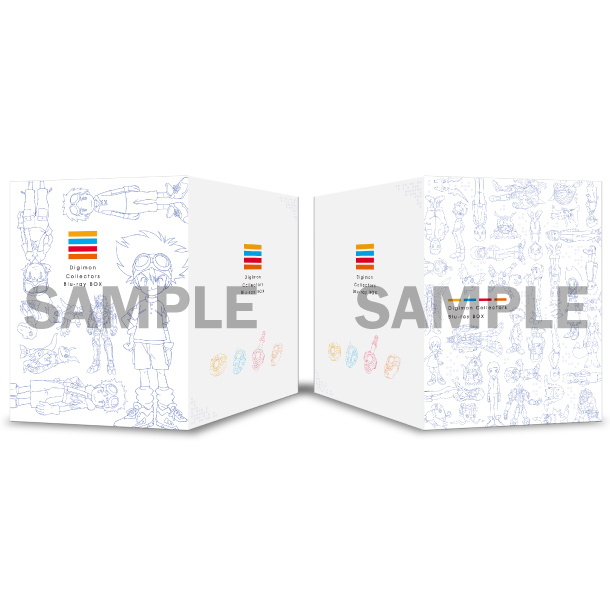 Various stores will have a box to hold all 4 sets in the Digimon Collectors line.
The box features lineart from Digimon Adventure, 02, Tamers, and Frontier, along with the Digivice from each season on the side.
The box also reveals the focus color for each set.
We knew Adventure was orange. Now we know 02 is blue, Tamers is a reddish-pink, and Frontier is... a different orange.

Amazon Japan has a cloth poster featuring all 4 shows.
The kids all use basic profile art, as do many of the Digimon. A number of characters use slightly different art choices than expected (notably a few Digimon, and Daisuke not wearing his trademark Digital World outfit.)
These don't use the focus colors for the Blu-ray sets.
Animate has a can badge duo for each set. These are sold by the specific set being bought, and not as a bonus for all 4.
3 of the 4 sets use standard profile art, while Takuya and Agnimon from Frontier use artwork amde for the original Blu-ray box.
These also do not use the Blu-ray set colors, but a number of them are also different than the poster.
Nothing really wild for the pre-order bonus' this time, with some odd choices made.
Prior news for the sets can be found
here
and
here
.
All the Digimon Collectors Blu-ray boxes are available to pre-order: (affiliate links)
Digimon Collectors Blu-ray Box Digimon Adventure
Digimon Collectors Blu-ray Box Digimon Adventure 02
Digimon Collectors Blu-ray Box Digimon Tamers
Digimon Collectors Blu-ray Box Digimon Frontier