Show User Social Media
Hide User Social Media
Joined

Sep 8, 2006
Messages

13,164
Another story update!

Bandai has updated Digimon Chronicle X
with 2 more chapters!
If you haven't read some of the background sections, or Chapters 1 and 2, you can find them in English
here
.
On to the new stuff!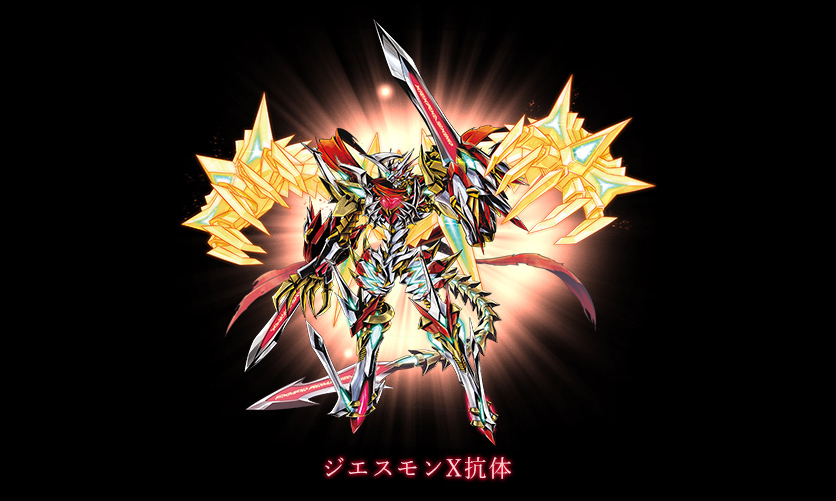 Chapter 3
After hearing about the events that transpired, as well as Craniummon and Sleipmon's plan of action, Jesmon was quick to agree to their plan. And so, Jesmon, who was entrusted with the X-Antibody, joined Craniummon and Sleipmon on their mission to re-enter the Old Digital World. As they enter the Old Digital World, Jesmon witnesses first-hand the grisly sight of conflicts being stirred up all over, just as Craniummon and Sleipmon had described. Greeted by this cruel spectacle, Jesmon comes up with an ingenious plan to resolve the chaos.
Chapter 4
As it turns out, Jesmon's plan to resolve the chaos brewing in the Old Digital World was to enforce a rule for the battles for supremacy currently unfolding in the Old Digital World.

The rule was that if one managed to defeat the Digimon ruling each area in a one-on-one battle, they would be able to increase the area under their territory. The Digimon that expanded their territory through continued victories and won in every last area would then be given the authority to decide the future of the Old Digital World.
Although Sleipmon dismissed it as 'a dangerous idea', Jesmon backed its idea up by suggesting that they take part in the battle as rulers of a portion of areas in the Old Digital World, in order to ensure that evil beings do not end up winning. Craniummon, known for having the spirit of a warrior, voiced its heartfelt approval.
And so, the rule devised by Jesmon was announced throughout the Old Digital World.

Now, the greatest battle for the future of the Old Digital World begins.
For those looking forward to
the Digital Monster X
, Chapter 4 will sound especially familiar, as it appears to provide background story for the upcoming V-Pets adventure mode.
Based on the spacing on the site, it appears there may only be one chapter left of Digimon Chronicle X...
Thanks to garm for translations!