Show User Social Media
Hide User Social Media
Joined

Sep 8, 2006
Messages

15,195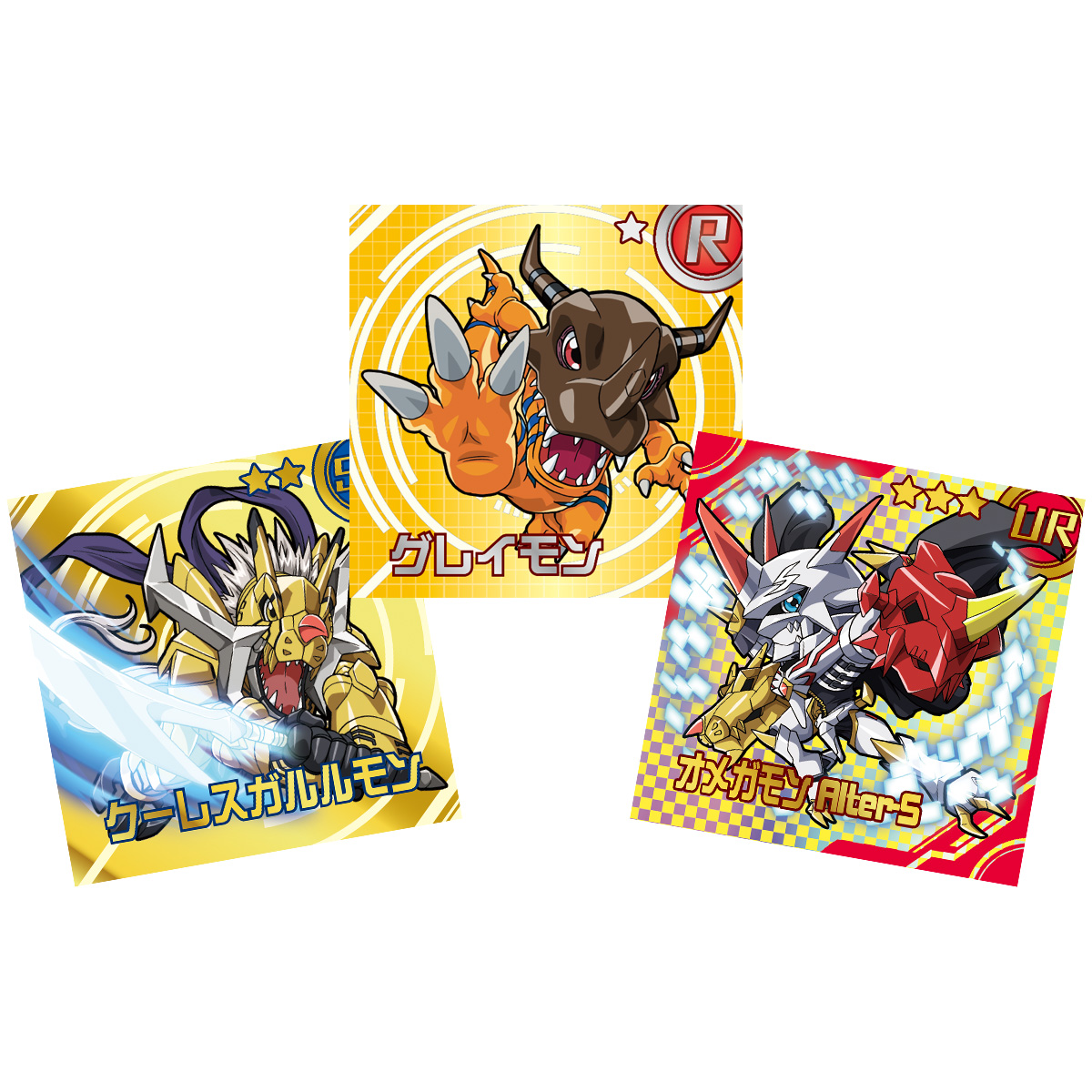 An interesting follow up product for kids here. Following up on the wafers with stickers that came out last year, this year in October will be chocolates with stickers.
Scheduled for release in October,
Bandai posted most of the details
, along with previews of most of the stickers. The marketing text describes it as featuring various popular Digimon, including from Digimon Adventure:, although fans will recognize an interesting lineup, with a number of Tamers characters also.
A pack will be 150 yen and include chocolate and 2 stickers at random.
There are 30 stickers total with the following rarity:
11 normal
8 rare
5 super rare
4 ultra rare
2 secret rare
Then we have art previews of most of them...
Greymon (Rare)
Garurumon (Rare)
Birdramon (Normal)
Kabuterimon (Normal)
Togemon (Normal)
Ikkakumon (Normal)
HolyAngemon (Rare)
Angewomon (Rare)
Diablomon (Ultra Rare)
Dukemon vs Beelzebumon (Ultra Rare)
Sakuyamon (Super Rare)
SaintGalgomon (Super Rare)
Justimon (Super Rare)
Guilmon (Normal)
Renamon (Normal)
Terriermon (Normal)
Leomon (Normal)
Cyberdramon (Rare)
Impmon (Rare)
Culumon (Rare)
Mugendramon (Ultra Rare)
MetalGreymon Virus (Rare)
BlitzGreymon (Super Rare)
CresGarurumon (Super Rare)
Omegamon Alter-S (Ultra Rare)
Based on that, it appears the 5 we haven't seen yet are 3 normals and the 2 secret rares.
Really nice artwork,
and it matches the first wave from last year that came with the wafers
.