Show User Social Media
Hide User Social Media
Joined

Sep 8, 2006
Messages

17,421
A few card game things to go over!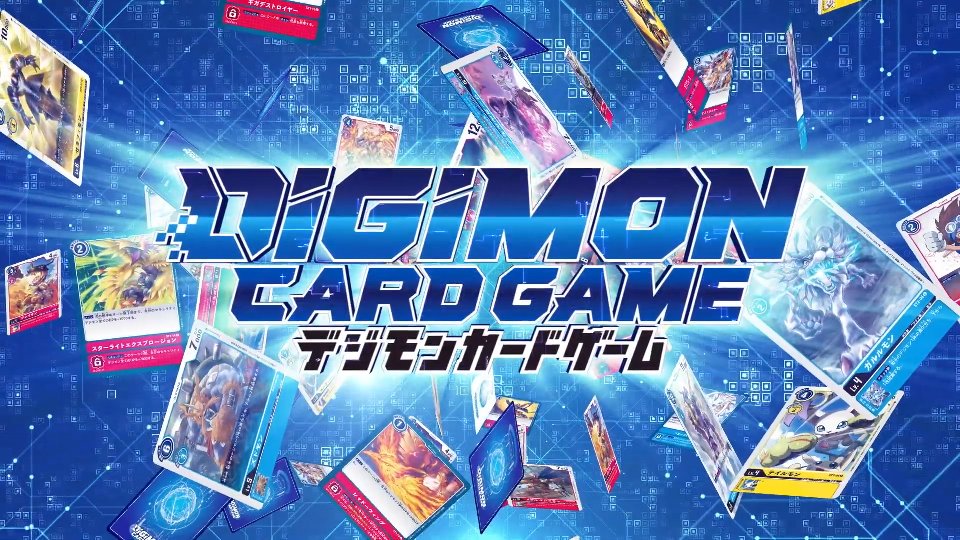 The Digimon Card Game has officially launched in Japan with the release of the first 3 starter decks (10 promo cards had been released early in the leadup to it.)
As people get cards and want to talk about playing the game, or elements related to it, feel free to hop
in the Digimon card game section of the forum
.
On top of that, a couple of bonus items have been announced tying in with the game launching.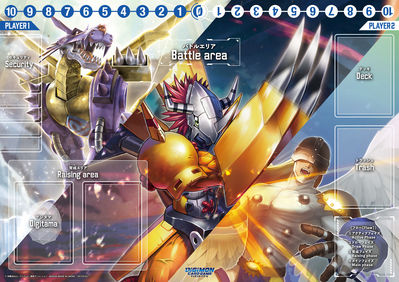 First up, they released
a printable playmat featuring the artwork of the signature Digimon from each of the new starter decks.
You get the playmat by
doing a questionnaire
about getting the game. We've gone ahead and extracted the image from the PDF and put it in the gallery under promo items for the new card game. The image embed above is a smaller version, but clicking it links to the full size one so you can use and print it.
Then we have something that isn't out yet...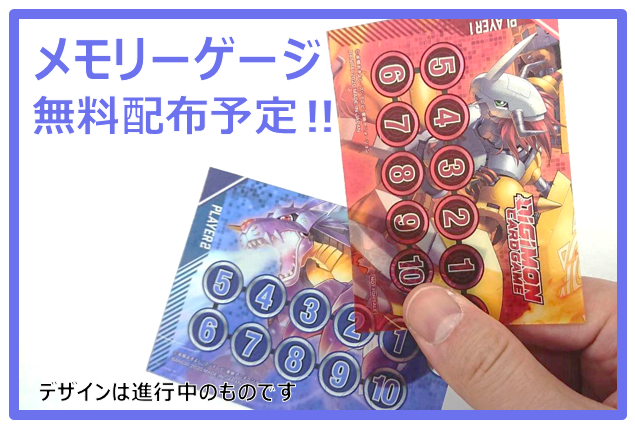 The Digimon TCG Twitter showed off
some upcoming special design memory gauges.
These will be sent to card shops and given away at events for free.
The MetalGarurumon one uses his art from his Booster Set 1 card that
we first saw recently in V-Jump
.
We have not seen the WarGreymon art before as far as I can tell, but it presumably is from a currently unseen card from Booster Set 1. We also get to see a red version of the Digimon Card Game logo (I think up until this point we've only seen it officially in blue?)
And then, since the card game is out today...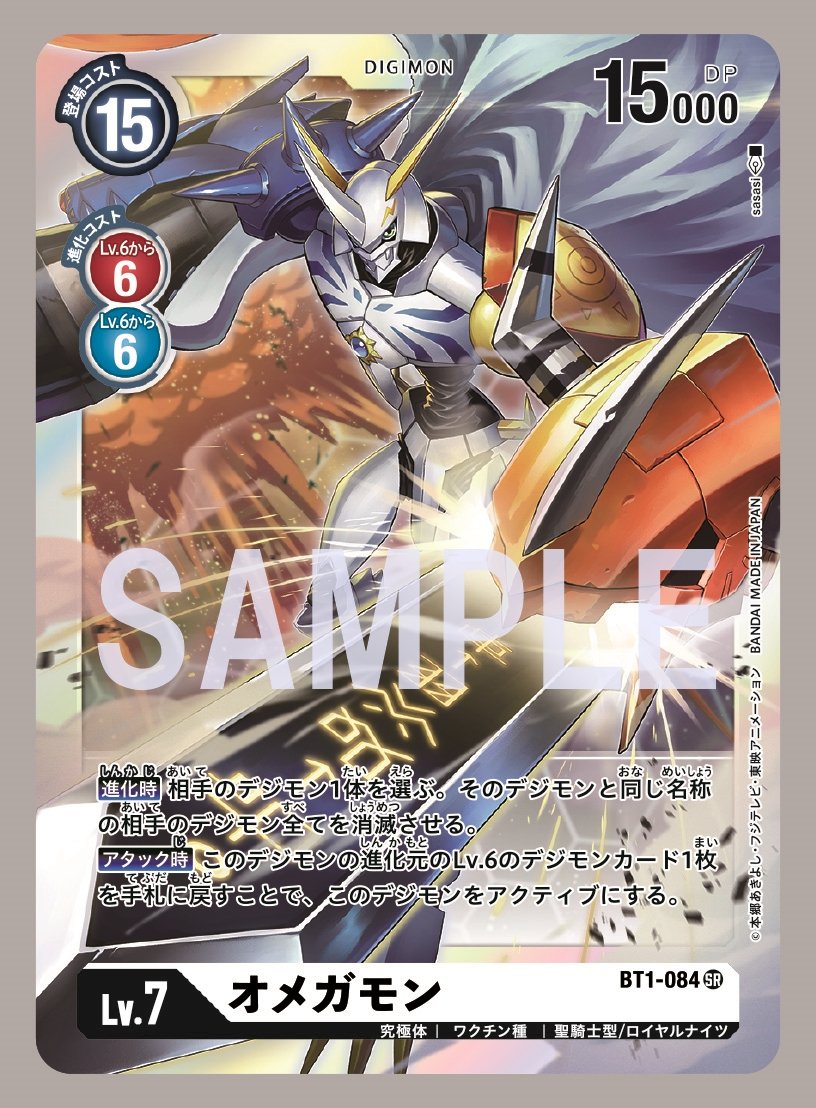 A new card preview!
The Digimon Card Game Twitter
has updated again with a look at 1 more cards from Booster Set 1 New Evolution (likely going with a single high interest card since the game is officially out today.) It's Omegamon!
The scaling issues continue, but the art continues to be good.
We've actually seen this very good Omegamon art before
, as it's used all over the images we've seen of packaging for the booster set (the card also showed up in a V-Jump preview.) Omegamon is the first white/colorless card we've seen in the card game.
Booster Set 1 is scheduled to release on May 15th.
Previous card previews for Booster Set 1:
For those looking to see how the card game works, the official Digimon Card Game Youtube show, Fun Digica, has had a number of previews, including matches, leading up to the release: