Show User Social Media
Hide User Social Media
Joined

Sep 8, 2006
Messages

16,666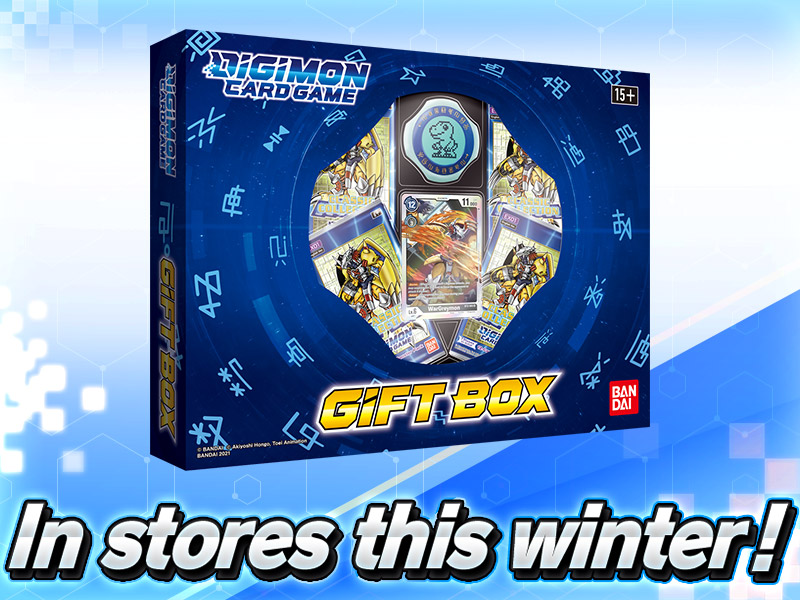 We found out about the Digimon Card Game Gift Box
a few months ago
when it went up for pre-order in Australia under the name "Digimon Card Game Classic Gift Box".
Those were slightly early details with some stand in information.
The gift box is scheduled for release in North American, Europe, and Oceania in December,
so we have some more up to date details
, and previews of the content.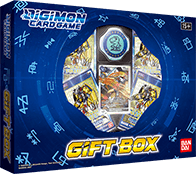 The gift box will MSRP for $24.99 when it comes out next month, and it comes with a number of things for Digimon Card game fans.
First up is four Classic Collection booster packs.
Then is a 2-inch memory counter case designed after the Digivice from Digimon Adventure:.
It comes with 4 memory counters using LCD sprites of Agumon, Gomamamon, Tentomon, and Gatomon, which can snap into place in the case. Each is 1.2 inch in diameter.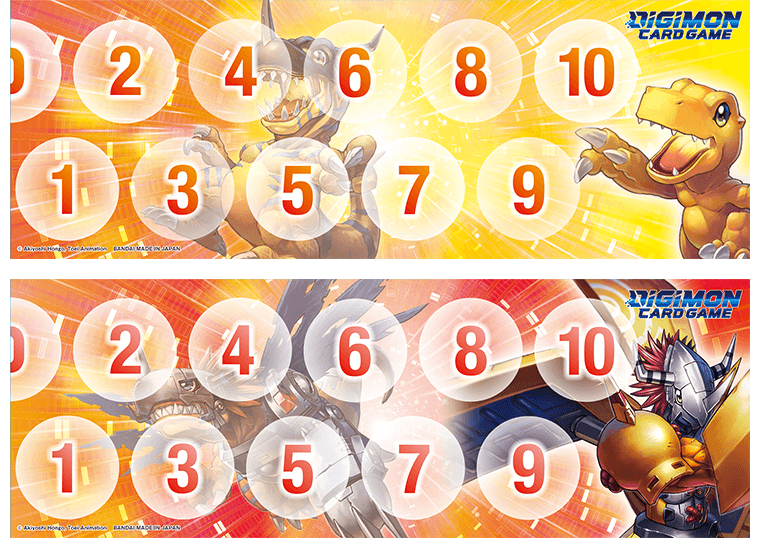 To go with the new memory counters, 2 large memory gauges. These use existing artwork of Agumon, Greymon, MetalGreymon, and WarGreymon.
And last up...
A new WarGreymon parallel/alternate art card of BT2-065.
This card will be available earlier, in November (bearing in mind current shipping delays could change that) as a box topper in the English release of Booster EX-01 Classic Collection.
It's a nice little set of items assuming it shows up in time for the holidays. With current shipping issues it seems like a bit of a coin toss at the moment.
The value feels mostly there. Each booster pack is normally $4 retail. So removing that, it means $9 for the case, the 4 memory counters, the gauges, and the alternate art card, so not bad, assuming you like the memory counters and card (especially if you want to avoid needing to buy full boxes of a booster to get it.)